One mom's heart-wrenching story went viral after she shared a warning to parents on Facebook about the dangers of a child floatation device known as "puddle jumpers."
Christi Brown, who lost her 3-year-old son in a tragic drowning accident, described what led to his death.
"The puddle jumper … the flotation device moms love," she shared on May 29, 2020. "They are cute. They look fun and inviting and they give our kids independence in the water … we think they keep our kids safe … but do they?"
Puddle jumpers, also called "water wings," may offer the impression that they keep children safe in the water while learning to swim.
But as the grieving mother shared, they do not, in fact, prevent drowning. While some puddle jumpers include a chest band that resembles a life jacket, these child floaties are not life-saving devices, like lifejackets.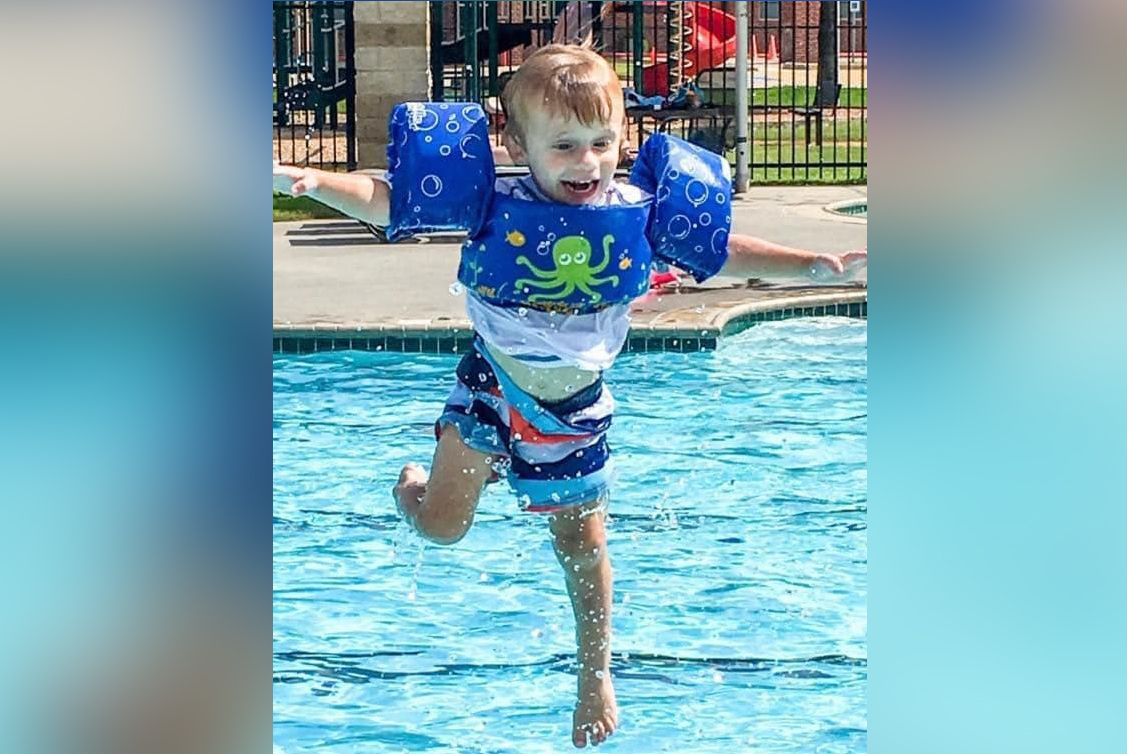 "I was that mom who put my beautiful 3 year old baby boy in one of those devices," Christi wrote. "The packaging told me it would help him stay safe. Other moms told me it would help him stay safe. All I wanted to do was keep him safe."
Perhaps most confusing for parents is the fact that puddle jumpers are U.S. Coast Guard approved, according to Christi. However, they are classed as a Type III flotation device, a "flotation aid." Such aids are not designed to prevent drowning, nor are they intended for potentially life-threatening situations, such as keeping afloat a child who cannot yet swim alone.
As Christi explained, these devices also prevent children from learning correct swimming techniques, putting them at higher risk of drowning.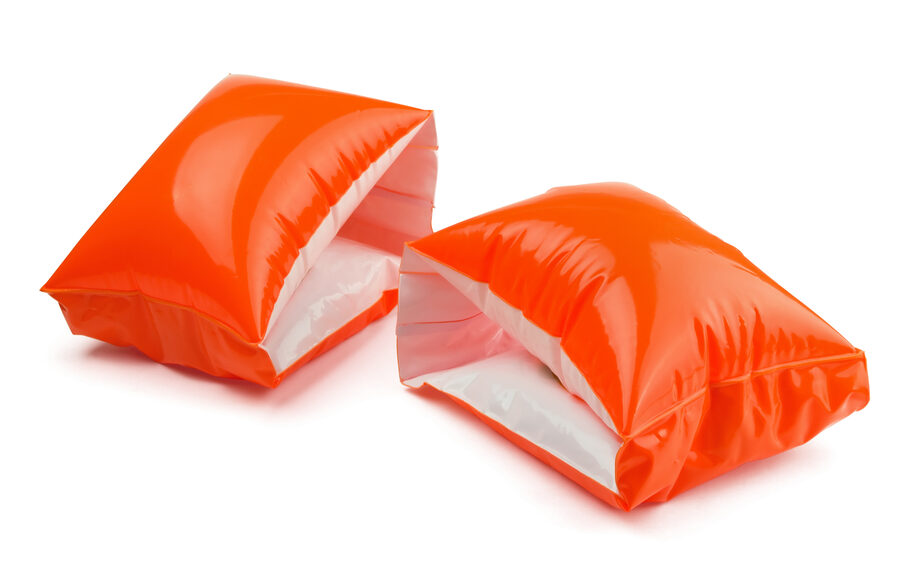 "Puddle jumpers teach children to bicycle their arms and legs in order to propel through the water," Christi wrote. "[They] prevent kids from learning to reach their arms out in front of them for any swimming stroke and from putting their heads in the water."
Another danger floaties pose is that they give a false sense of security to both children and parents.
"The child thinks they can swim because they have built confidence in the water with this device," Christi added. "Adults tend to not be as vigilant around the water when they put their kids in these devices."
Which is exactly what happened to Christi's son, Judah.
"My son thought he could swim," she explained. "He went to the water without his puddle jumper … he drowned … he died."
She said the worst part about the accident is how quickly it happened.
"It only takes 20 seconds," she said. "Your child's life is not worth the risk."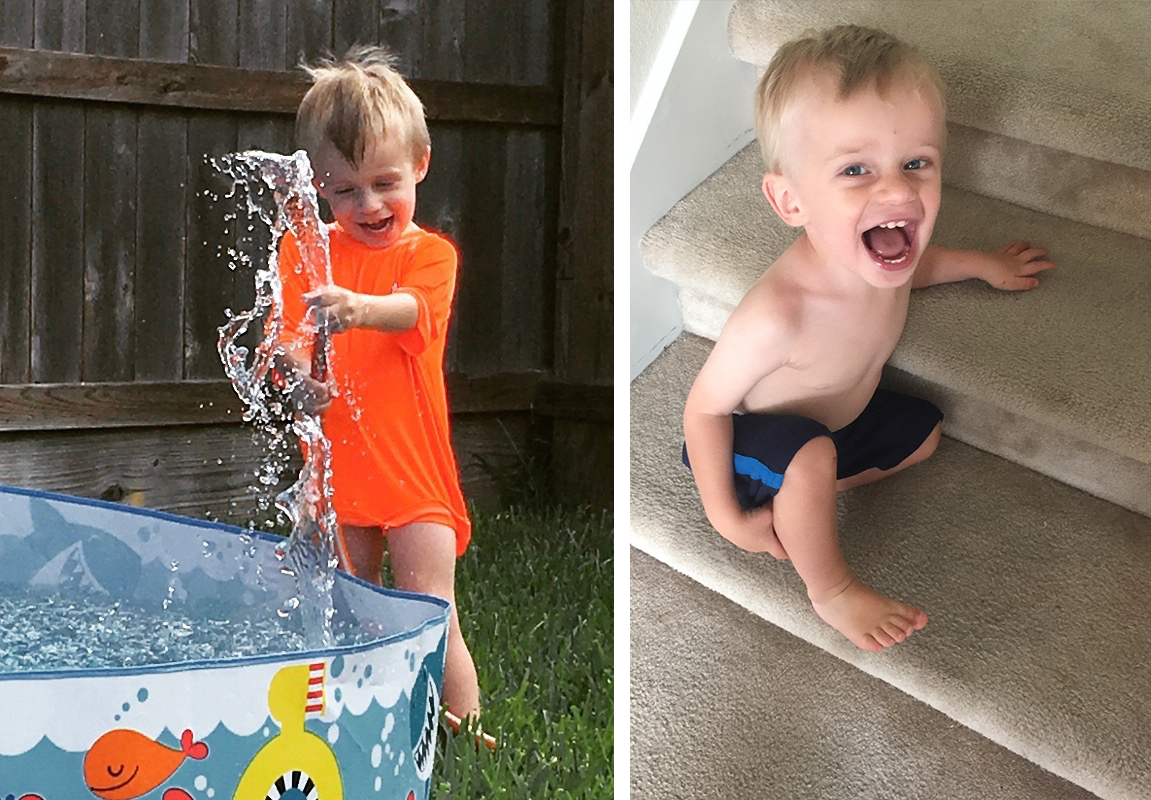 Christi wants parents to realize that even if a child is wearing a puddle jumper, they can still drown in a swimming pool.
According to the CDC, drowning is the second leading cause of accidental death in children aged 1–4.
In fact, the Consumer Product Safety Commission reports that most child drownings happen under the supervision of both parents. This is often because parents don't realize what real drowning looks like.
Real drowning is silent and can resemble "play" behavior.
The American Red Cross defines active drowning as a time when a victim is "Vertical in the water but unable to move forward or tread water."
Swimmers in this position should be considered in distress or actively drowning, even if they appear to be "playing."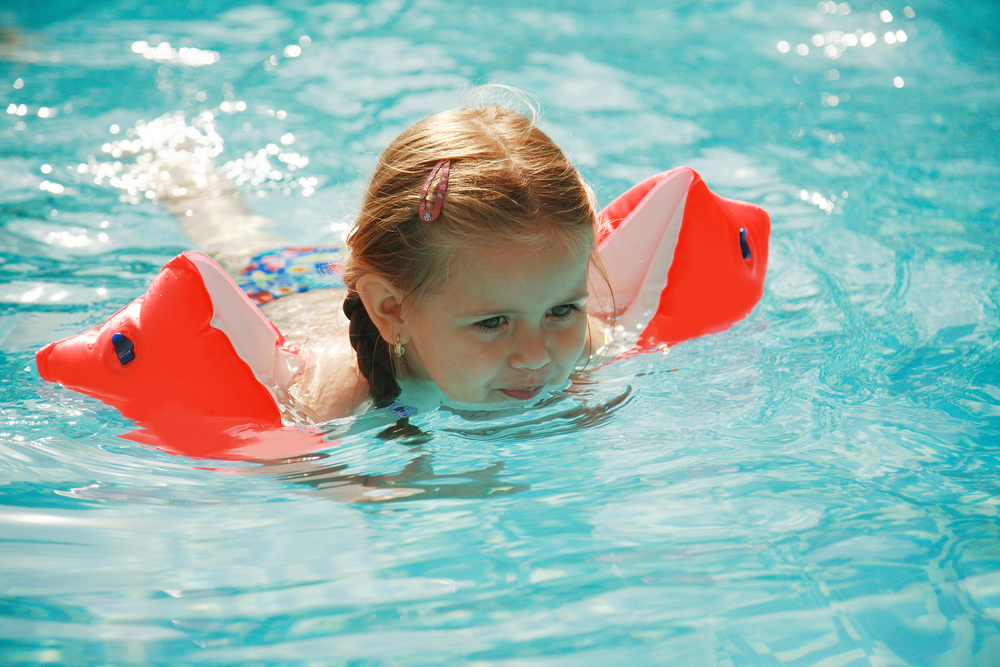 According to Christi, this is the biggest problem with puddle jumpers: "Puddle jumpers automatically put children in a vertical position in the water … That is the drowning position."
By sharing her story, Christi hopes to prevent more child drownings.
However, she wanted to do more to honor her son's memory. So, she founded the Judah Brown Project, an organization dedicated to teaching children about drowning prevention.
"We wanted to do more," Christi told Good Morning America on July 15. "I didn't want another family to go through this."
The organization now visits Texas schools to educate children on water safety. The foundation also offers survival swim lessons for children and low-cost or free CPR lessons to adults.
"Every time I see a child that has gotten one of our scholarships floating and swimming I am always thinking of Judah," Christi said. "I say to him, 'this is what you're doing, baby boy. You're saving these little lives.'"
Share your stories with us at emg.inspired@epochtimes.com, and continue to get your daily dose of inspiration by signing up for the Epoch Inspired Newsletter here: https://www.theepochtimes.com/newsletter