When one mother grew sick and tired of people shaming her for bringing her daughter out in public during sanctioned COVID-19 social distancing rules, she came up with a sign that helped explain to the world why it was time to mind their business—and her sassy but clever quip is exactly what everyone needs to see.
Mom MaryAnn Fausey Resendez is a tattoo artist and firefighter from McAllen, Texas. Even though her career choices likely leave her more equipped than most to understand proper hygiene and safety practices, people who only saw her out and about at the grocery store with her 5-year-old daughter jumped to conclusions one too many times.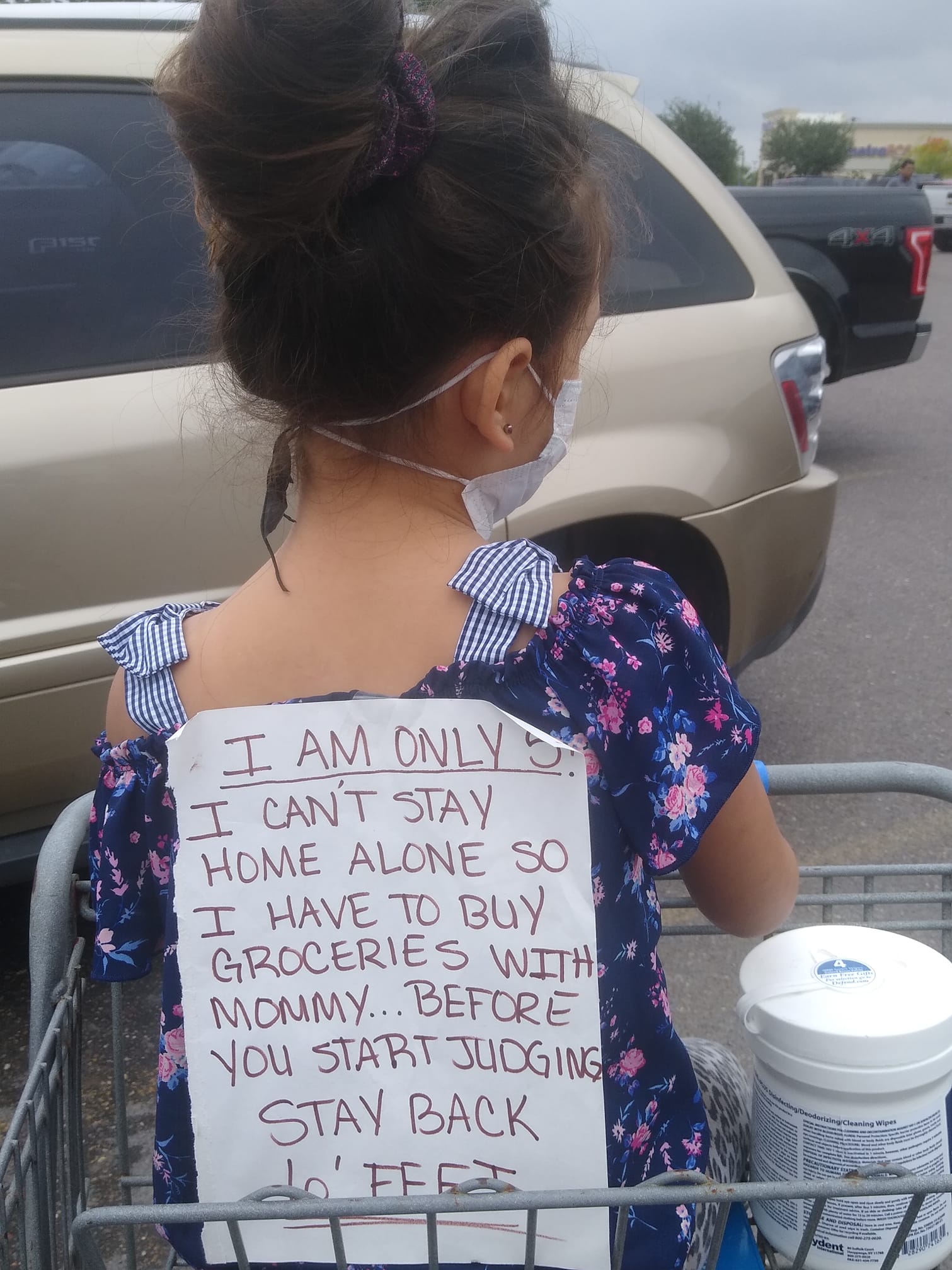 So before going out to the store one day, she snagged a piece of paper and a marker to create a sign and fixed it to her daughter's back.
"I am only 5," the sign reads. "I can't stay home alone so I have to buy groceries with mommy … before you start judging, stay back 6 feet."
Resendez posted a picture of her daughter sitting in the grocery cart, wearing the sign along with a mask and a pair of gloves.
"The sign I made her wear cuz [sic] I just know some dumb*ss will take a picture and talk s*** on social media not knowing all the facts," she captioned the picture. "Feel free to share."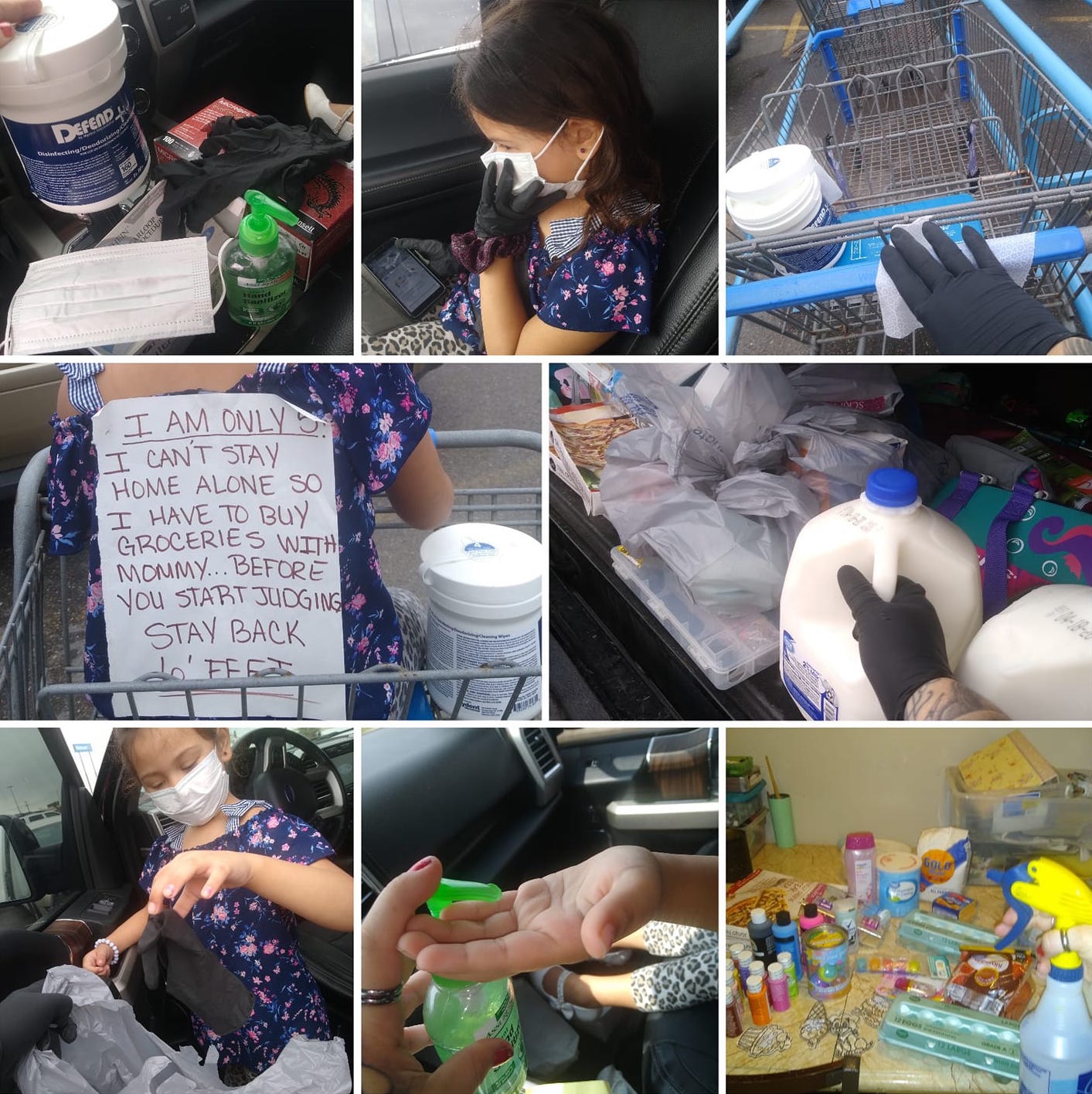 In a followup post, Resendez made it clear that she knew all the proper steps to keep both herself and her daughter safe while out snagging food for their week at the store. She explained that before each outing, she put masks and gloves on both herself and her daughter, didn't take them off at any point during the shopping trip, and made sure to take them off and dispose of them before getting in the car and cleaning up again with hand sanitizer.
From there, the pair drive home, where Resendez sprays disinfectant on the grocery packages before putting them away in order to make sure no packaging-borne contaminants make it into their food supply.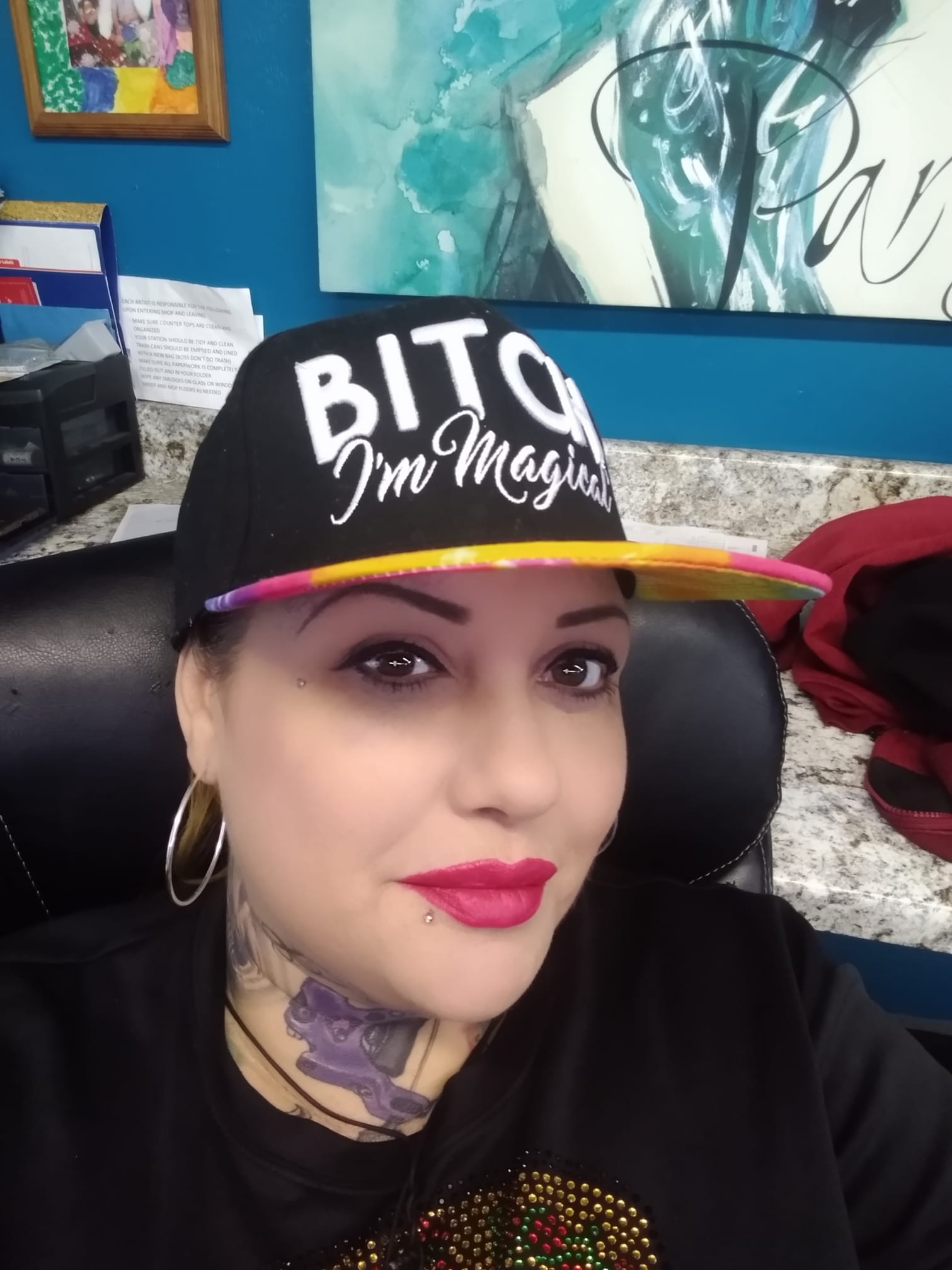 The United States has been diligently trying to "flatten the curve" in order to decrease the speed of transmission of COVID-19 since early March, which means that all but a handful of states have promoted shelter-in-place restrictions that recommend extreme caution when venturing out for essentials like food.
For most families, that means sending a single adult family member out to the store once a week or ordering groceries for pickup or delivery. Yet some regions have limited availability for remote shopping like that, and households without an extra set of hands to supervise children at home are left without the luxury of solo shopping.
As Resendez showed, though, plenty of spectators are still more than willing to pass judgement anyway. And hopefully, her sign doesn't just keep those critics away from her and her daughter—it reminds them to be a little more understanding when they see others who might not be social distancing the way those spectators feel like they should be.