In this fast-paced world where technology is at the tips of our fingers, parents are constantly faced with the everyday decision of how much time kids should be spending on smartphones, iPads, and video games. While one mom of five thought she had things under control limiting her kids' screen time, the results of a complete "screen detox" made her think again.
Molly DeFrank, a blogger and mother from California, had limited her children's screen time to only an hour a day but noticed that even then it was hampering their creativity and causing them to act grumpy.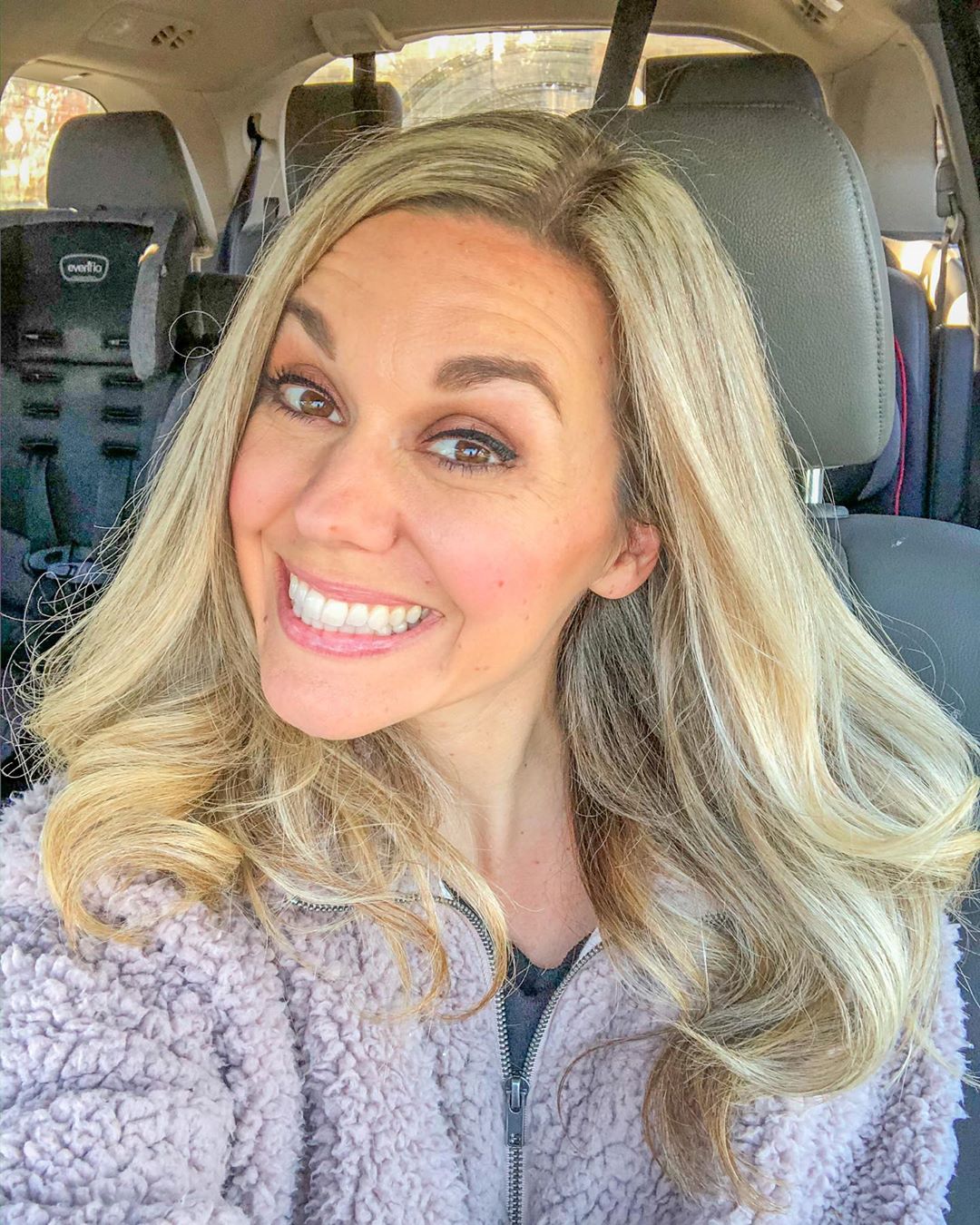 "One day when I got home after running errands, my kindergartener greeted me at the door with, 'Can I play on your phone?' Nope. That was the last straw," DeFrank wrote on her blog in November 2019.
After that, DeFrank and her husband arrived at a decision to pull the plug immediately and make the kids, who are all under the age of 10, go on a screen detox for a month. When the parents told the kids at dinnertime about their new rule, unsurprisingly, they were unhappy and protested against the decision. However, after a few tears, everyone moved on.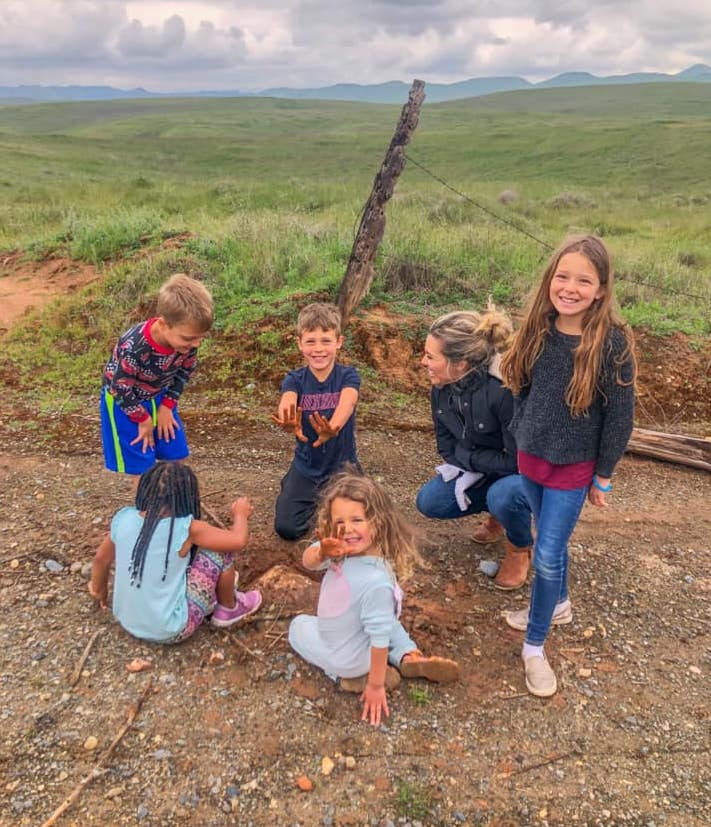 The kids, who once loved Netflix and YouTube to Minecraft and Fortnight, didn't even request for screen time "since they knew it was a non-starter," DeFrank told Cafe Mom.
"What happened over the next few weeks blew our minds," DeFrank added. "It was like we flipped a switch: We had our kids back. They were more obedient, less grumpy, played better together, more creative and happier."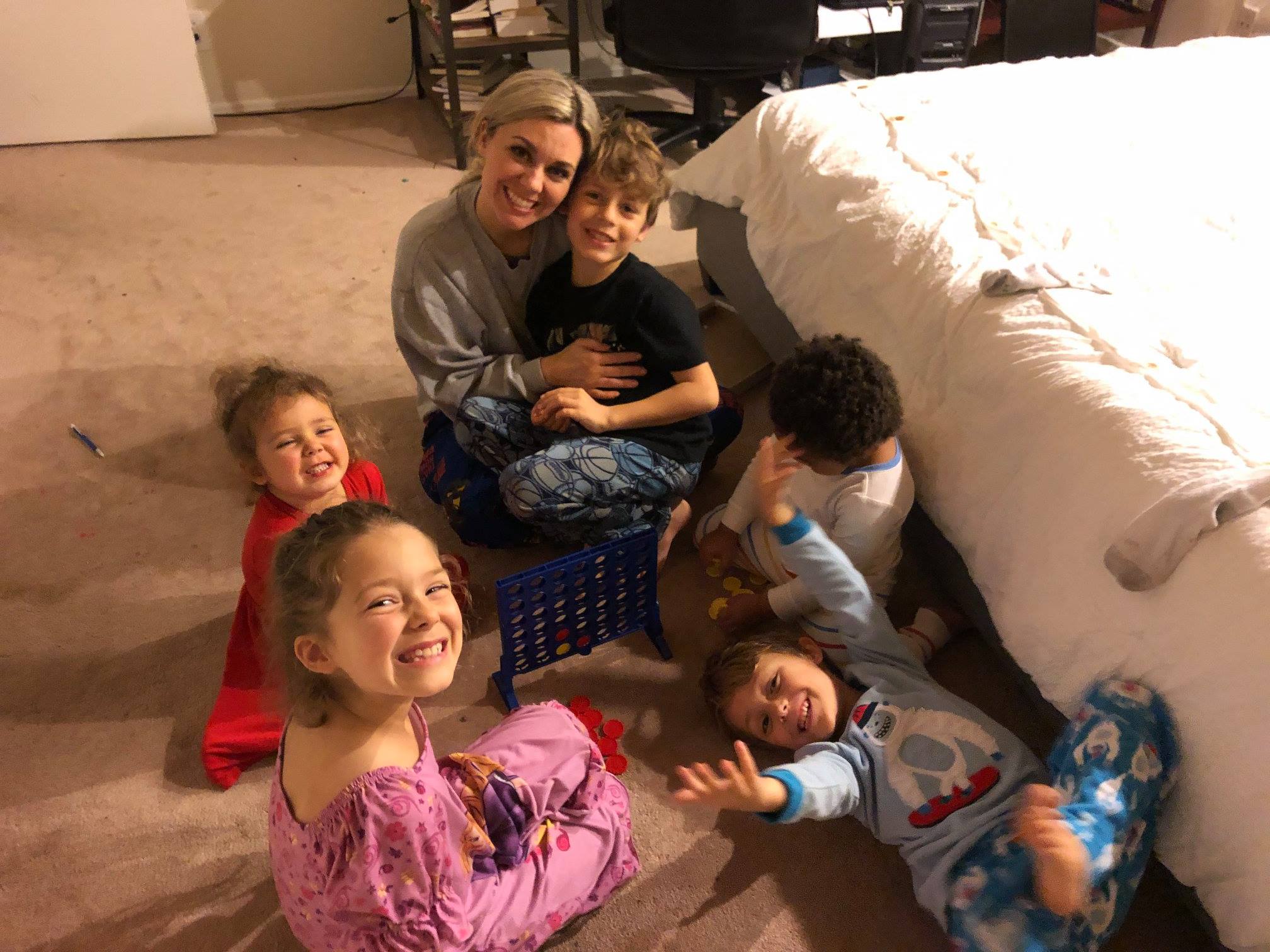 DeFrank admits that although initially she was terrified and thought that her life would become a lot more difficult without "electronic babysitters," it seemed like quitting screen time was a lot easier and sustainable then she had imagined. The 30-day detox became a lifestyle overhaul for the family, and it changed their lives for the better.
Sharing her results a few months afterward on a Facebook post, DeFrank wrote: "A few Saturdays into our screen detox, my kids woke up one by one and saw my husband and I reading in bed."
She continued: "They grabbed their own books and joined us. At restaurants they bring a stack of books instead of propped ipads. My daughter has grown five reading levels in seven months."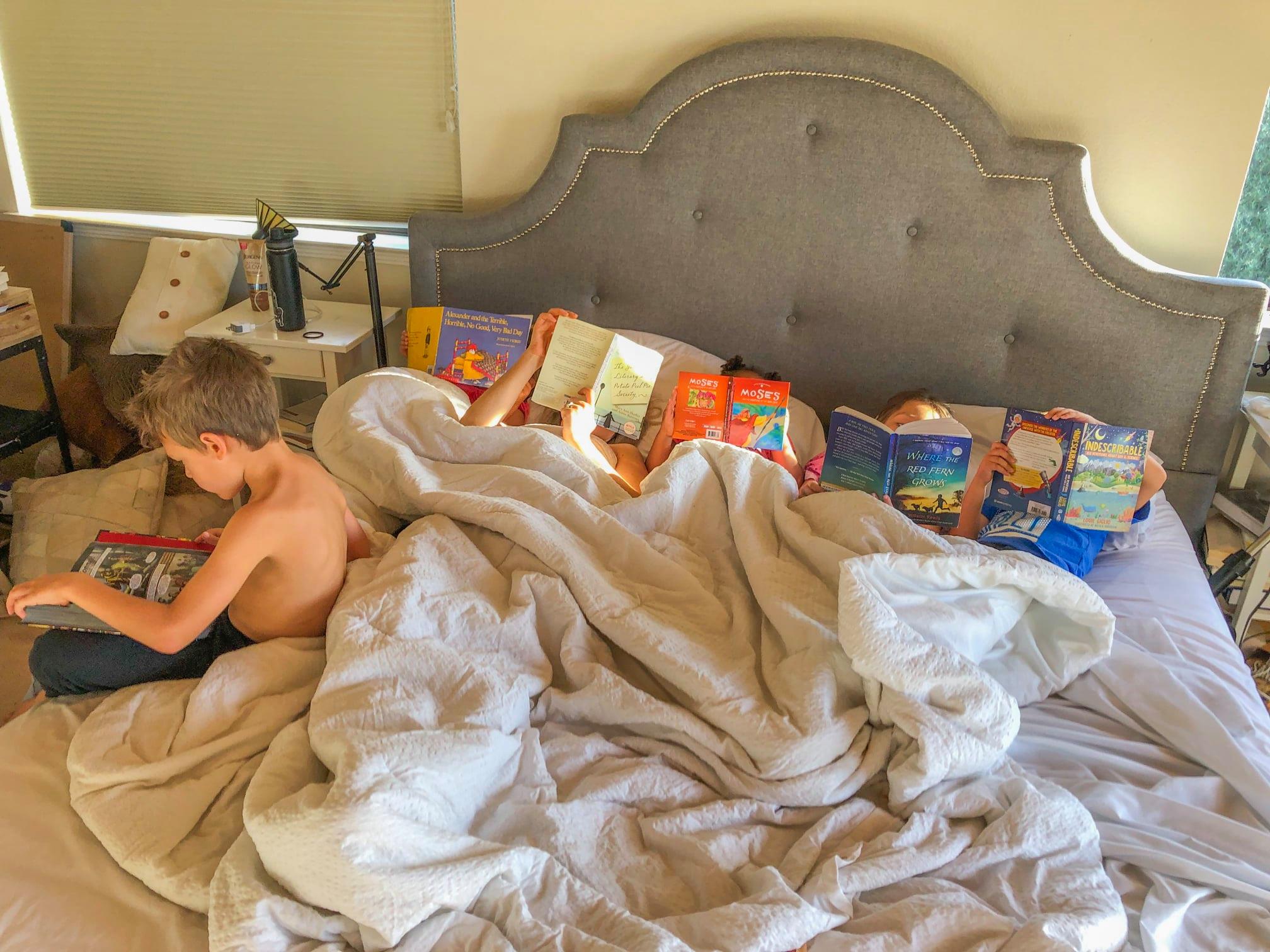 DeFrank also said that her daughter was just reading nonstop and has admitted being glad that their family went into a screen detox.
However, the change didn't just occur with her daughter; DeFrank also found that her son started to take family art classes. The entire experiment led her to find out what her kids were really interested in, which she admits not knowing before.
In November 2019, according to Cafe Mom, the parents had limited their children's screen time to one hour every week on Sunday and allowed them to play a preapproved video game.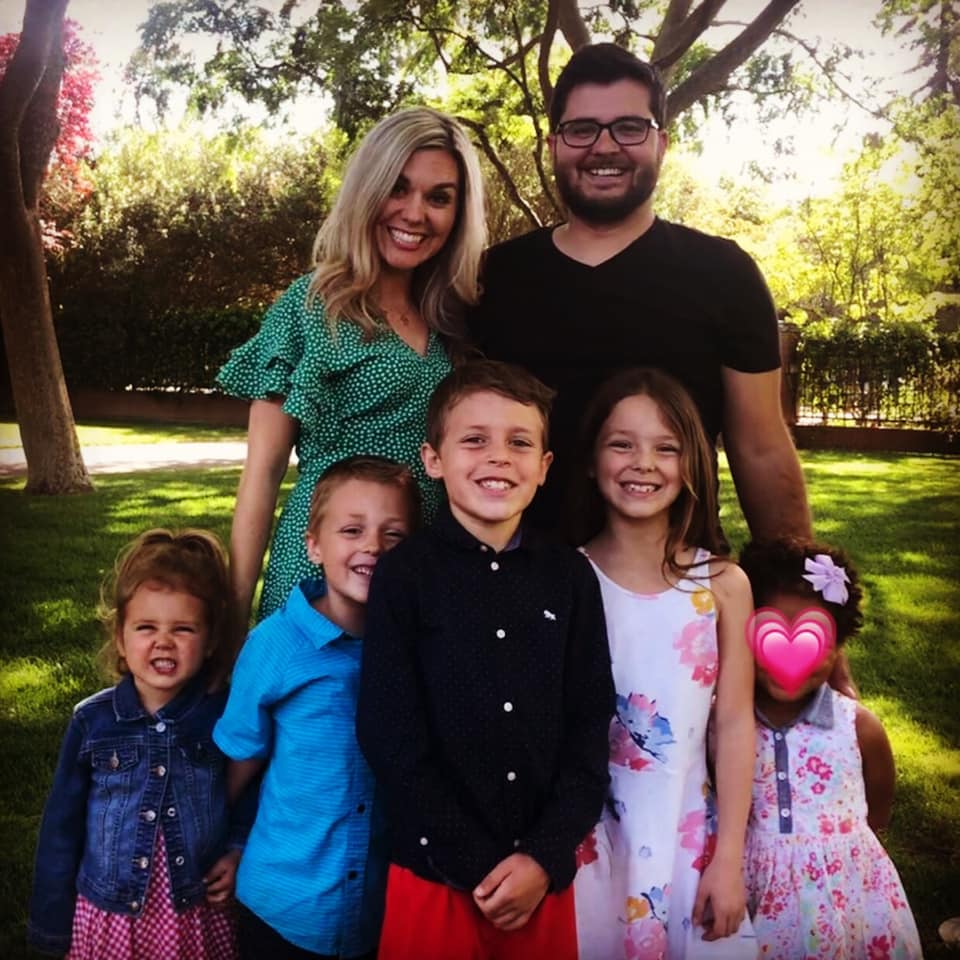 Amazed by the results, DeFrank encourages interested parents to try a screen detox for themselves and check it out for themselves.
"I would say step one is to quit screen cold turkey for a specified amount of time," she said. "Then, watch the results and make a plan that works best for your family."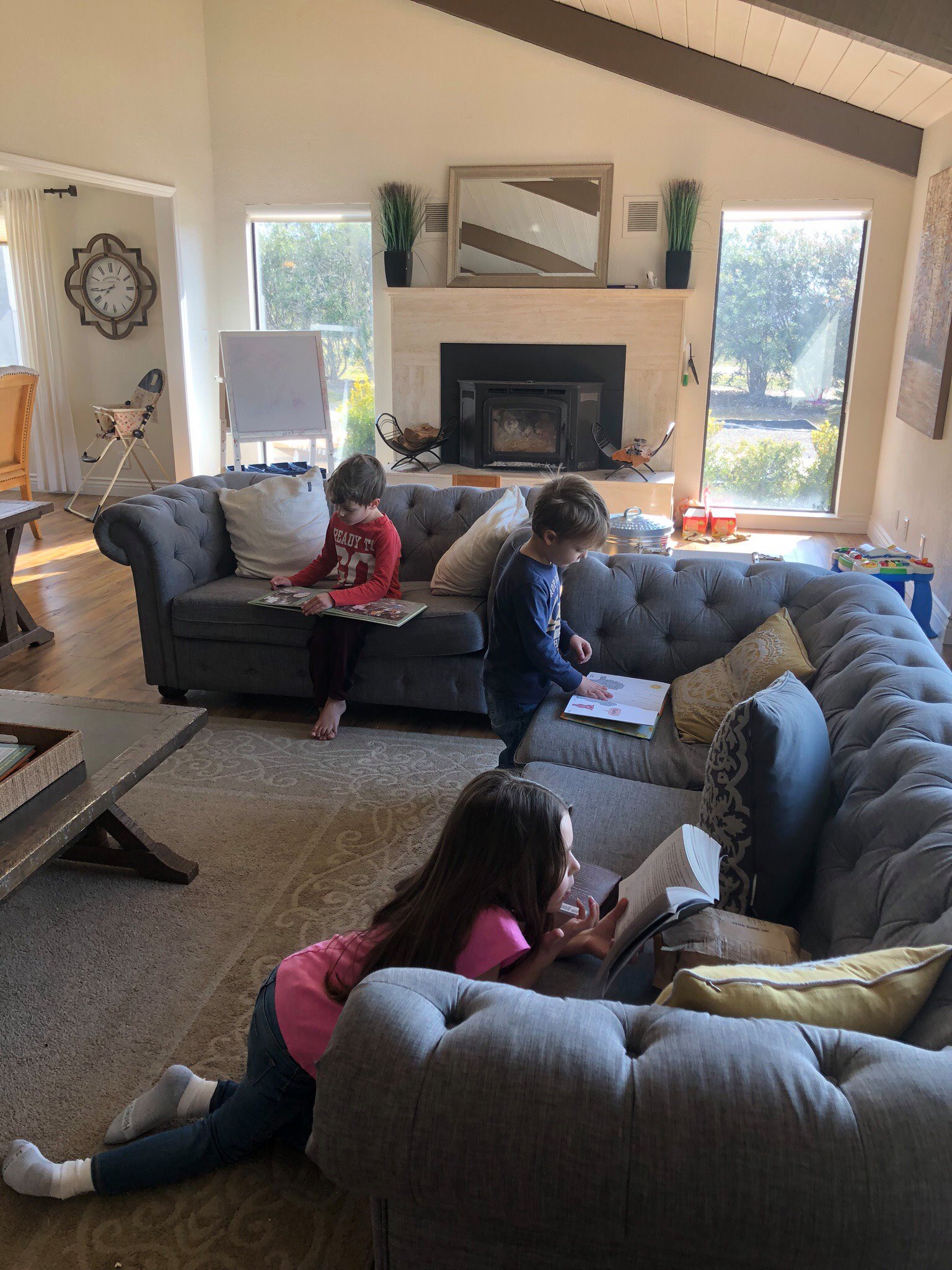 Over the years, experts have also spoken about going screen-free and admit that the results can be varied and beneficial. Dr. Liz Donner, a senior Pediatric Hospital Medicine fellow physician at The Children's Hospital of San Antonio, told Bored Panda: "Screen-free interaction with your children doesn't have to be anything fancy. Reading a book to them as early at 6 months of age has shown to increase their language and reading skills later in life."
She further added, "[W]e find that less screen time in the toddler years corresponds to lower rates of ADHD by the age of 7."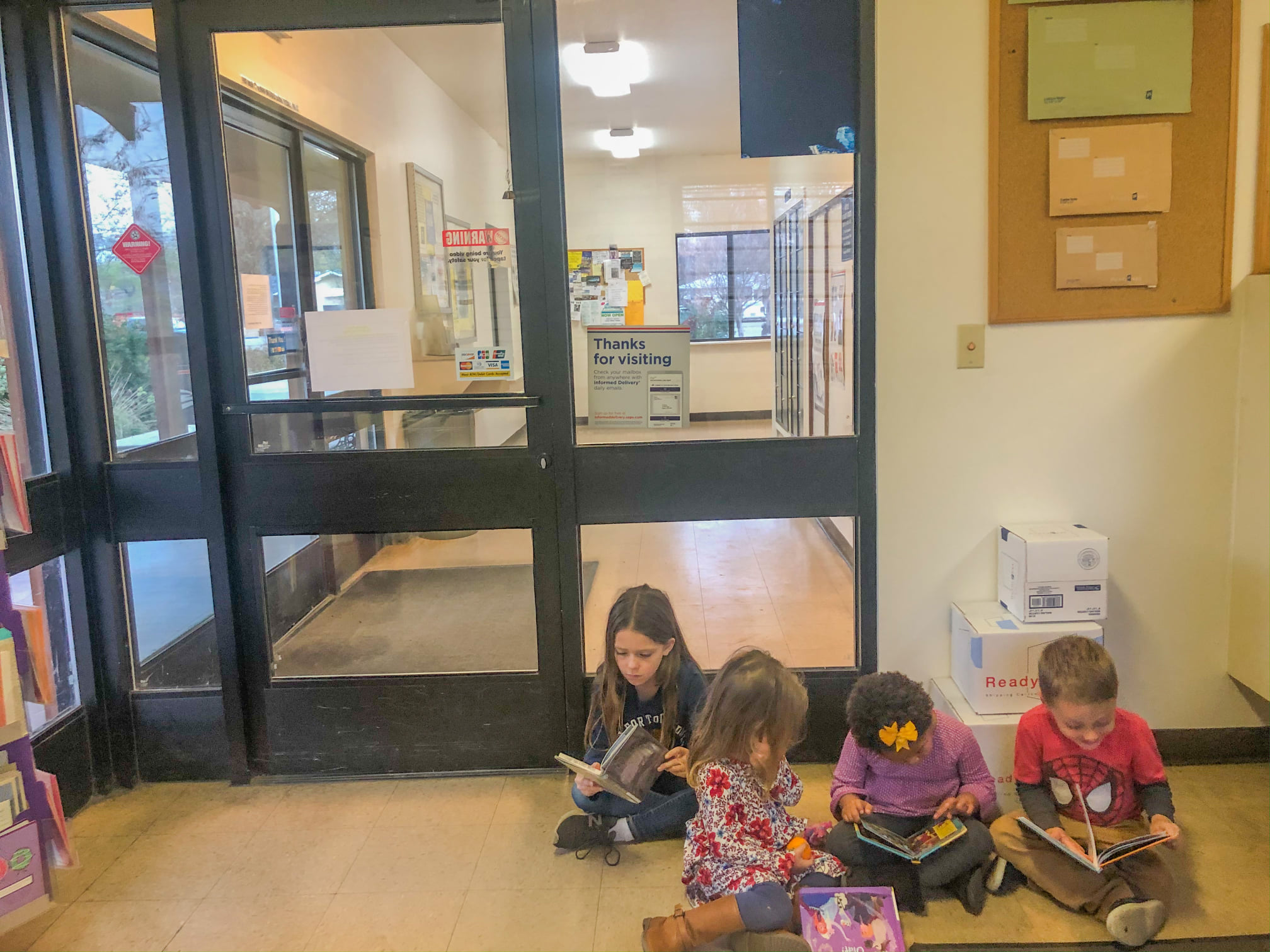 In a Facebook post on May 26, DeFrank reminded us of the role of technology in our lives. "Technology can be a great partner in this modern world," she wrote. "But it can also get in the way of meaningful connection with our favorite people."
We would love to hear your stories! You can share them with us at emg.inspired@epochtimes.nyc