A savvy mother turned to DIY to build an outdoor playhouse from scratch for her two kids after refusing to spend 5000 pounds (approx. US$6,650) to purchase a new one.
Primary school teacher Gemma Bertolotto, 37, from Aberdeenshire in Scotland, initially wanted to buy her son, Stefano, 5, and daughter, Sofia, 2, a playhouse but was shocked to learn the prices.
Not wanting to accept defeat and still determined to give her children an opportunity to play outside, Gemma decided to take it upon herself to build one from scratch, buying scrap wood and looking for bargain materials.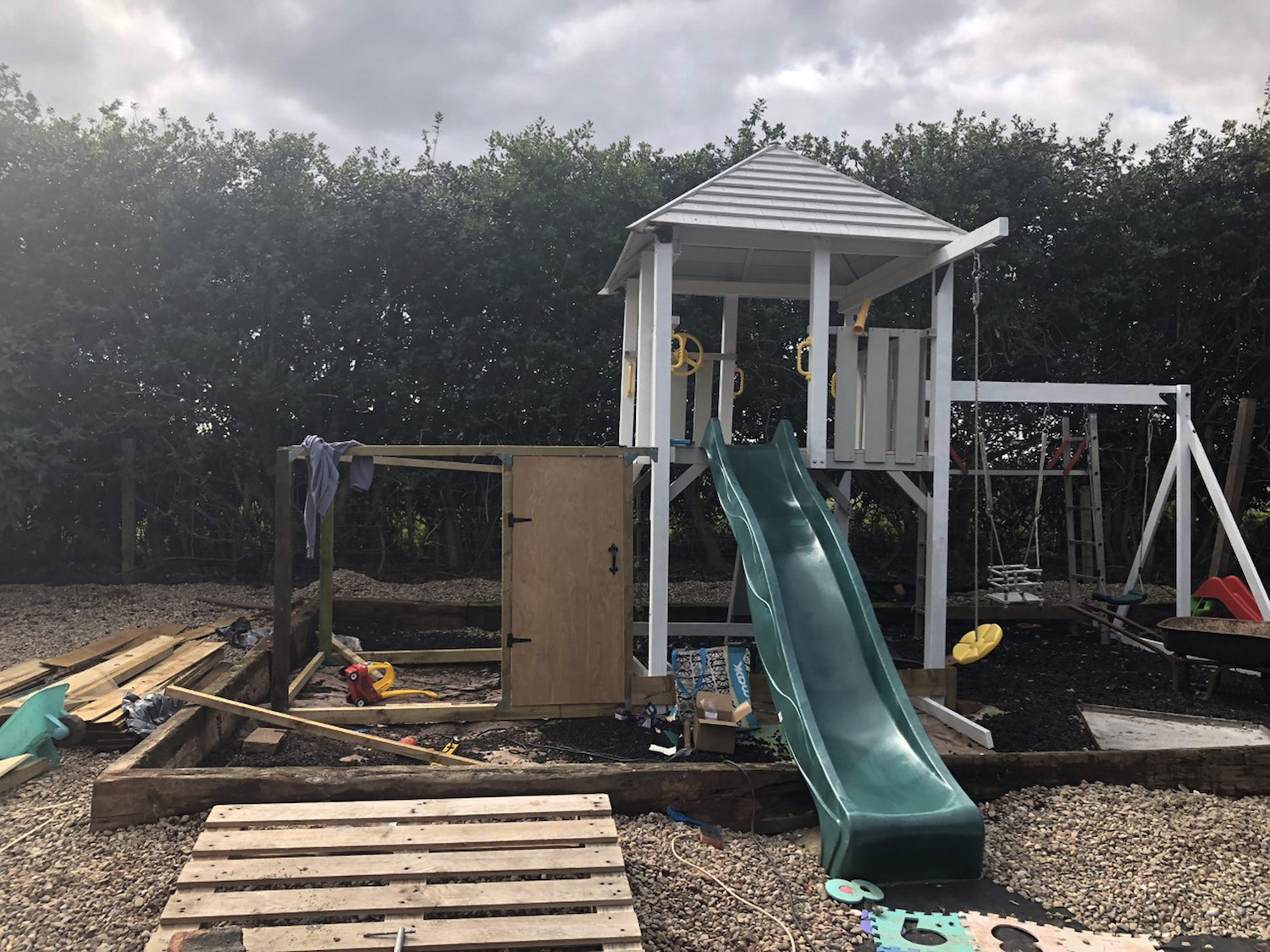 "I had nothing growing up. I was born and lived in a high-rise flat on a notorious council estate. I now live in the countryside and have acres of land," Gemma said. "I wanted my children to have a childhood full of wonderful memories. I wanted them to be able to play outdoors in all types of Scottish weather."
Spending 1000 pounds (approx. US$1,330) on materials from cladding to AstroTurf, Gemma was successful in building a fully insulated 10-by-3-by-4-meter playhouse, complete with a living space and kitchen.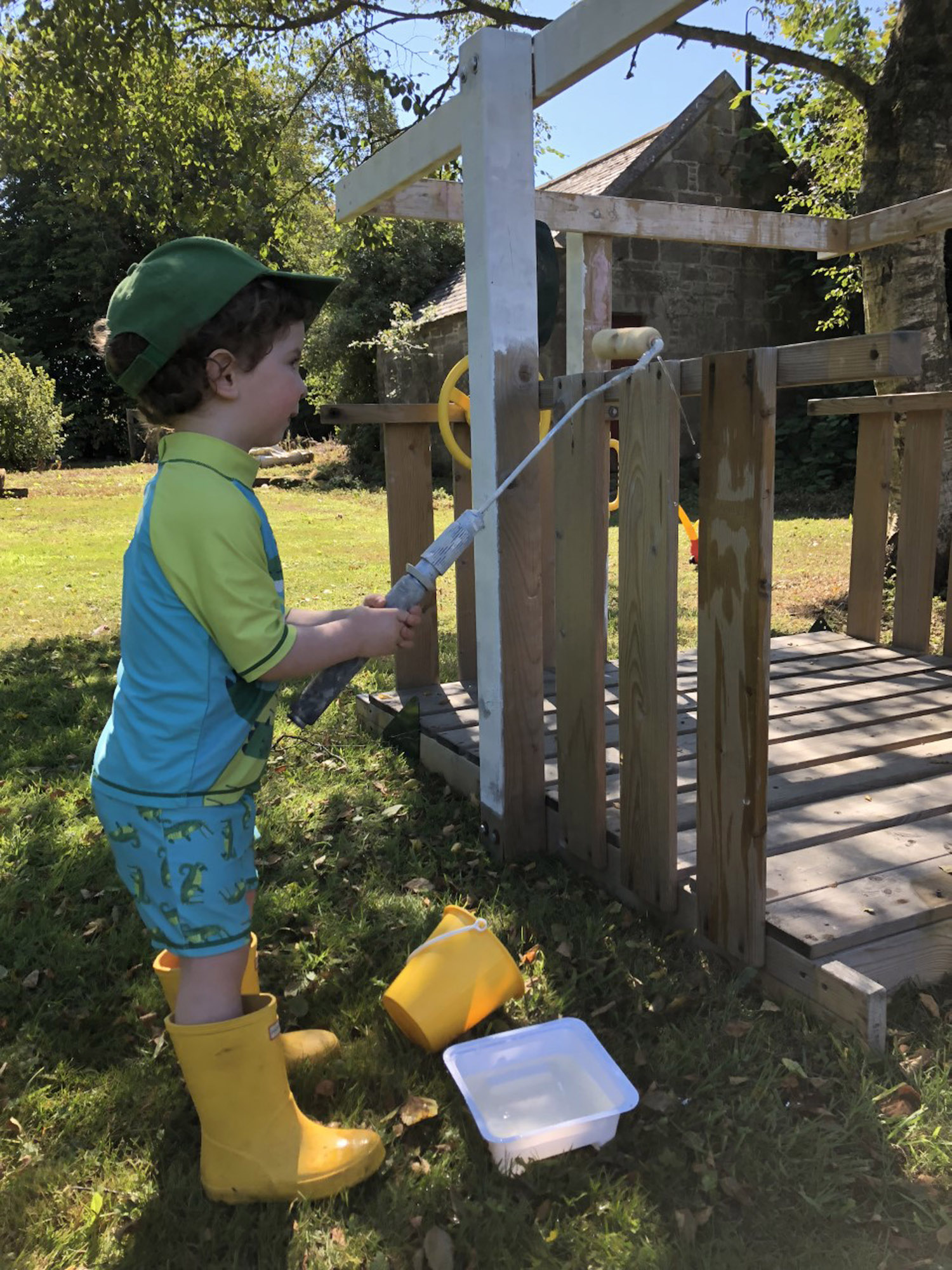 Gemma says that because she couldn't afford to build a playhouse that actually cost 5000 pounds all at once, she completed building it in stages. She spent a year creating the playhouse, managing the time with her children, and arranging materials from an online marketplace where she got cheaper deals.
"I didn't work from a plan," Gemma explained of her DIY project. "I made up the design as I went along. I probably spent a year but it only took that long as I got pregnant with my daughter and had to put it on hold. I then could only work on it when she napped."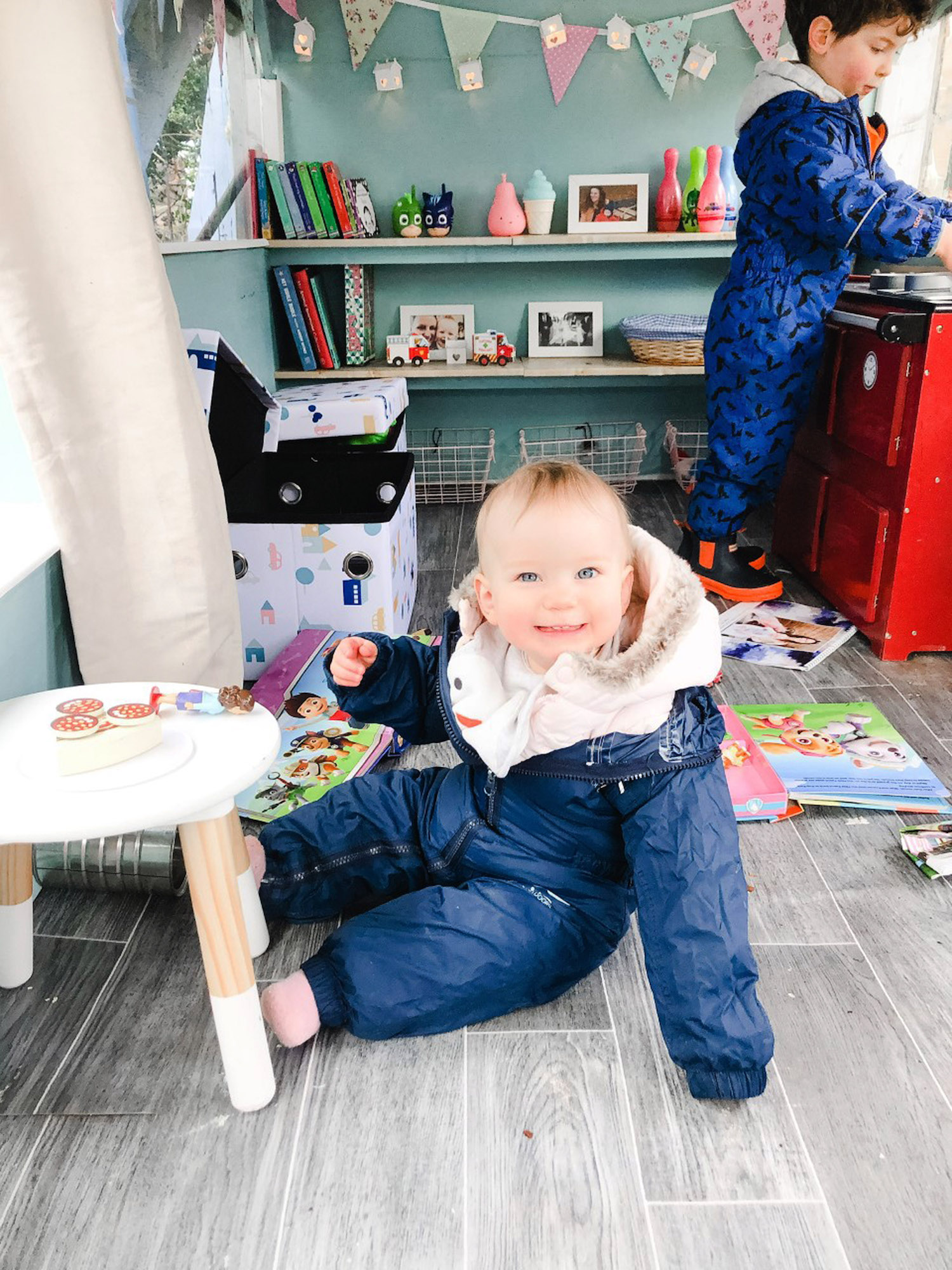 Revealing more details of the outdoor playhouse, Gemma said she bought the slide and swing set via Facebook Marketplace for 150 pounds (approx. US$200) and the framing timber from Homebase for 200 pounds (approx. US$266).
The talented mother also went ahead to buy cladding from B&Q for 300 pounds (approx. US$400) as their local Homebase was closed. She spent an additional 300 pounds for flooring, AstroTurf, and paint.
With the glass windows and doors, Gemma got lucky as she got them for free via Facebook Marketplace. She used leftover paint for the interior and created the door from scraps of wood.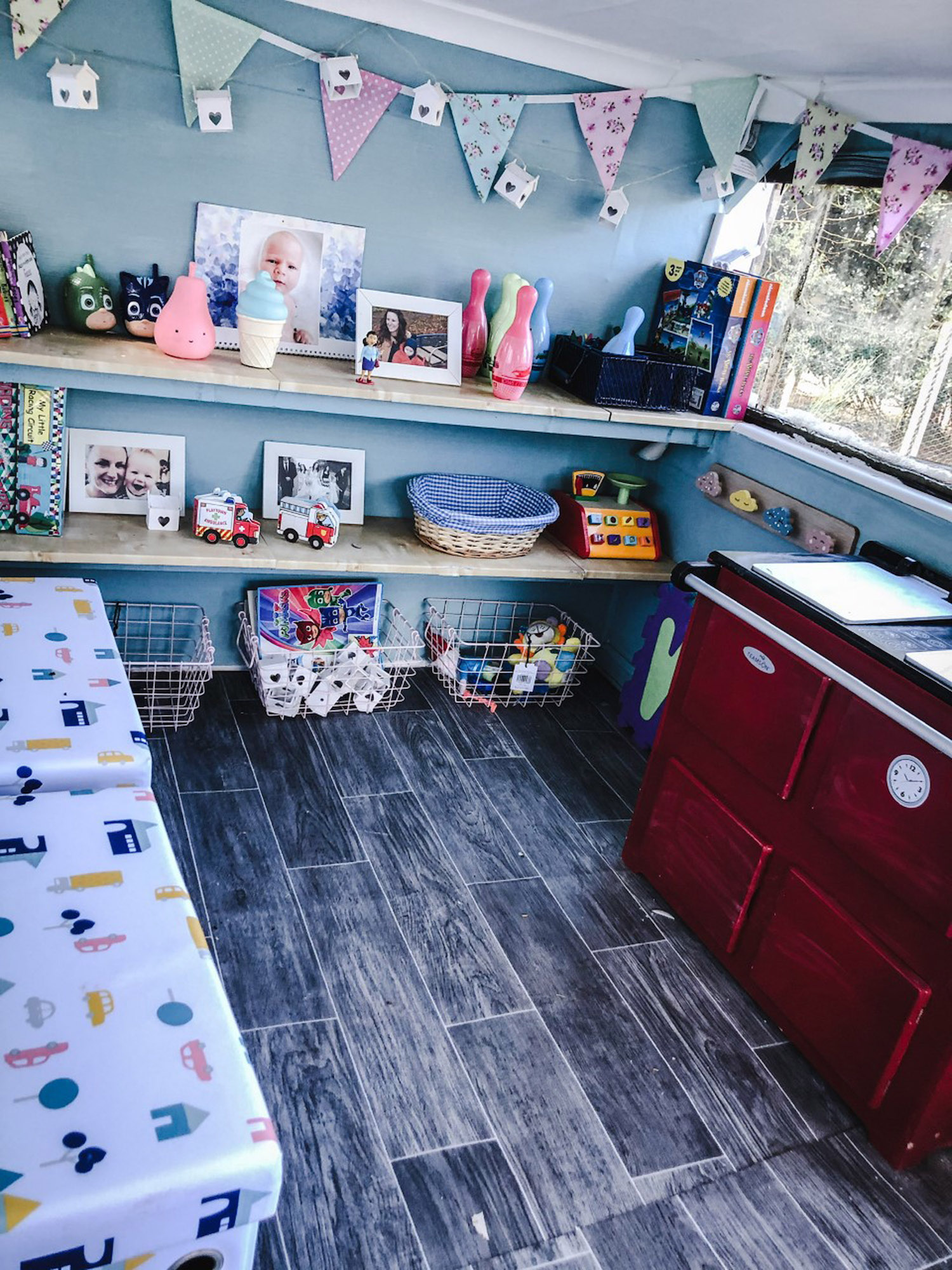 Gemma's DIY playhouse has turned out really well and children enjoy playing out there. She regularly posts pictures of her creation on Instagram and netizens love it.
"My son calls it his cafe. They want to have a sleepover in there one night," she said.
For Gemma, the project was an absolute sanctuary during the lockdown as the family was forced to stay indoors. But they have had a wonderful time in the garden living in their own bubble.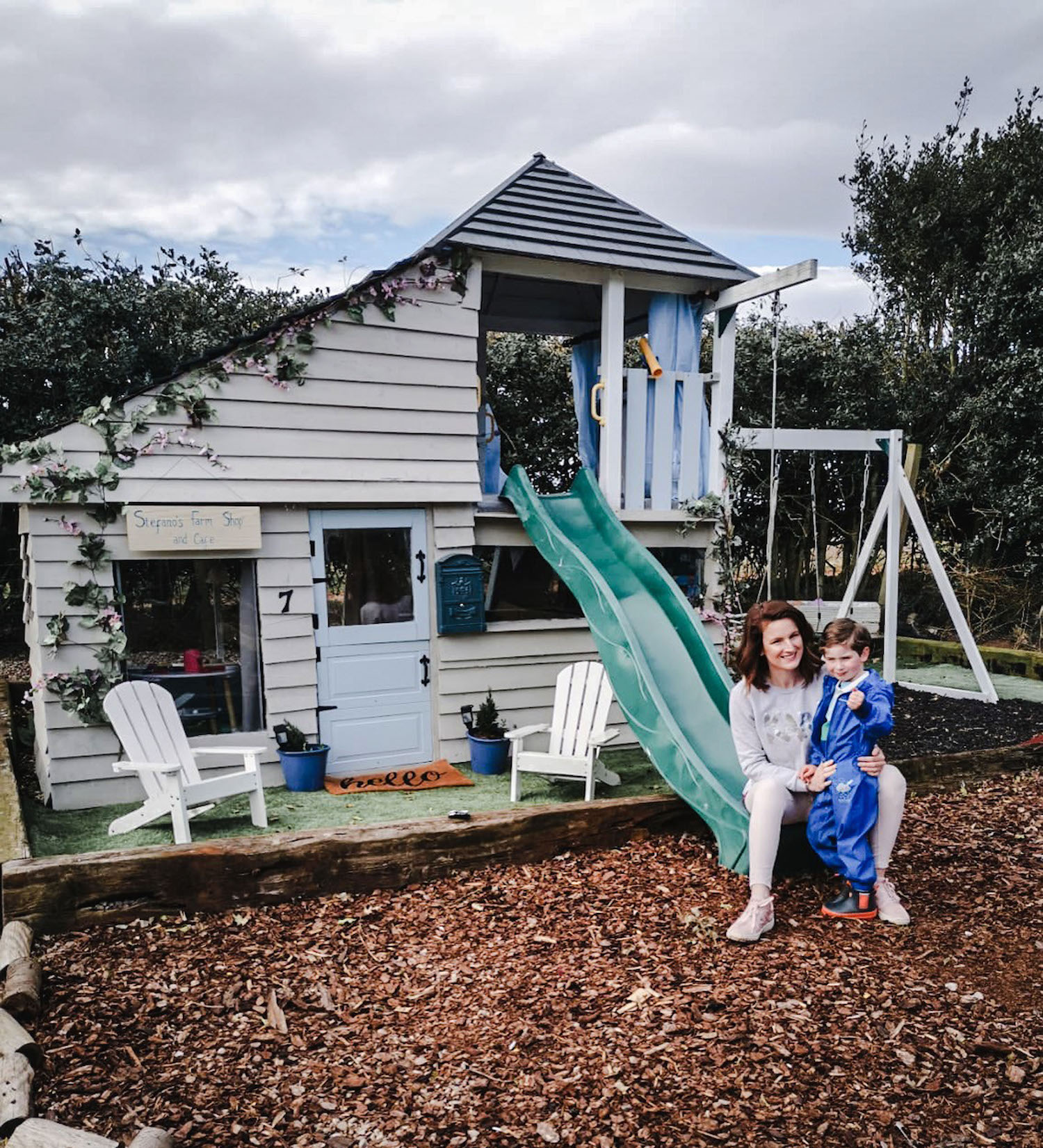 Gemma says people "gasp" on finding out that she built the outdoor playhouse all by herself. She receives constant messages from people who ask her where they can get their hands on their own playhouse.
Epoch Times Staff contributed to this report.
Share your stories with us at emg.inspired@epochtimes.com, and continue to get your daily dose of inspiration by signing up for the Epoch Inspired newsletter at TheEpochTimes.com/newsletter