The Maine mother accused of killing her daughter posted a video rant online after getting released on bail.
Prosecutors said Kimberly Nelligan, 33, rubbed heroin residue on her 1-year-old daughter's gums to help her get to sleep at least 15 times before the girl, Jordy, was killed in October 2018.
Nelligan was arrested this week and pleaded not guilty before being released on bail. While in court, Nelligan made crude gestures, including giving the middle finger to a local broadcaster's camera, and mouthed vulgar phrases.
In the new video, Nelligan lashed out at critics in a profanity-riddled rant and blamed Jordy's father, Shane Smith, for allegedly setting her up.
"All you scumbag [expletive] [expletive] who have no idea what even happened, you guys are all listening to what is said in the newspaper because that's what was said from her [Jordy's] own father," Nelligan said.
"Her father decided he was gonna say, to get himself out of this [expletive], that: 'Oh, yeah. I think Kim rubbed it on her gums.'"
"Okay, if you guys think that really happened—and this happened a year ago—I'm not even charged with her death, I'm charged with allowing somebody that was using drugs to be around her, endangering welfare of a child," Nelligan continued.
"Shane Smith is the one who was smoking fentanyl. I don't give a [expletive] if any of you believe me, I could care less. I'm the one who's passed a drug test and he hasn't passed one in I don't even know how many years."
Nelligan said she believes she will go free and told the camera: "When it comes out that I did nothing at all you guys can rot in hell."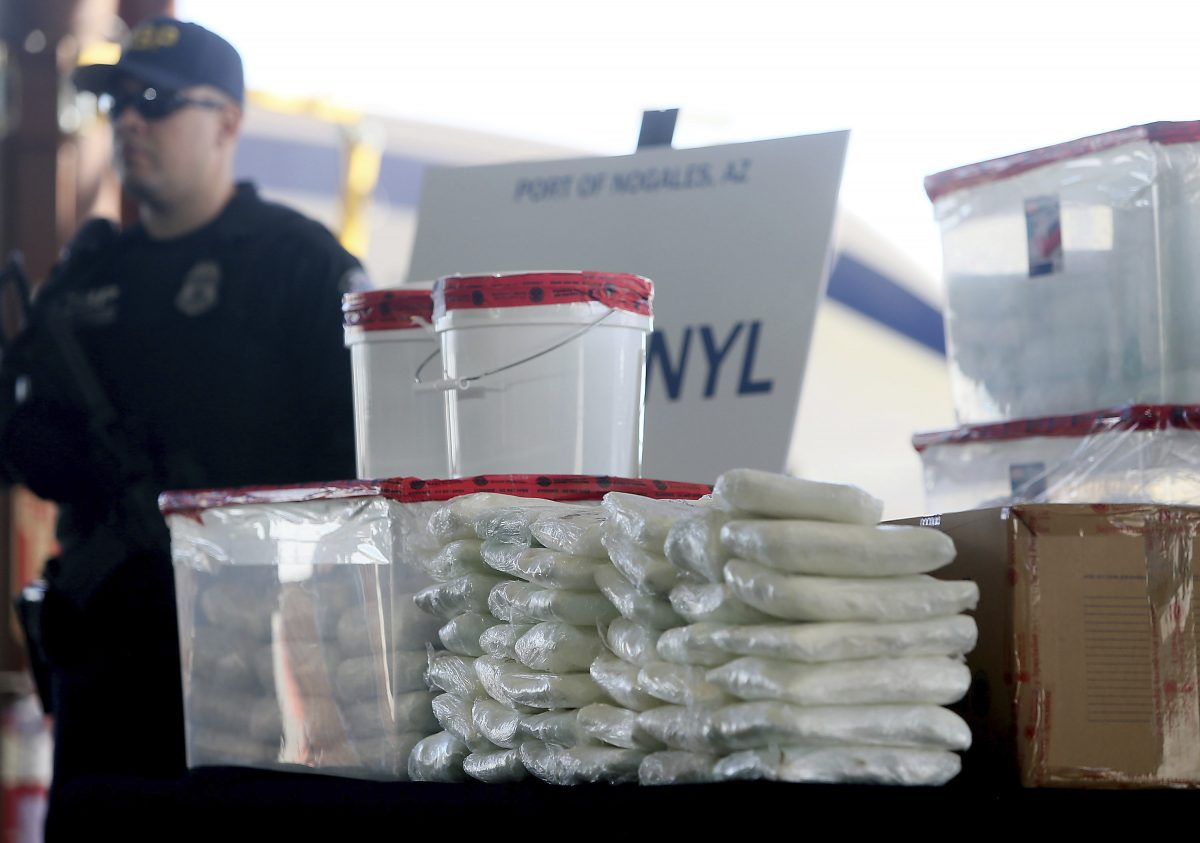 Prosecutors said in court papers that Nelligan initially denied using heroin but later admitted using it on a weekly basis for the two months leading up to Jordy's death.
Photographs posted to Nelligan's Facebook page in June show drugs and drug paraphernalia, including a bong and marijuana, but do not show heroin.
Smith, the baby's father, told police he witnessed Nelligan rubbing the heroin on the baby's gums at least 15 times and said Nelligan told him she'd done the same to her two older children when they were young.
He claimed Nelligan told him after Jordy died that she didn't intend to hurt the child.
An autopsy indicated Jordy was killed by fentanyl, a powerful synthetic opioid that is 50 to 100 times more potent than morphine and is sometimes mixed with heroin with or without the user's knowledge to increase the heroin's "euphoric effect," according to the Centers for Disease Control and Prevention.
According to law enforcement officials, the rise in synthetic opioid overdose deaths is linked mostly to illegally or illicitly made fentanyl.