The Maine mother who authorities said killed her 1-year-old daughter by rubbing fentanyl on her gums was released on bail on Thursday, Sept. 18.
Kimberly Nelligan, 33, pleaded not guilty to endangering the welfare of a child and possession of a scheduled drug.
She was released on bond but was told she cannot contact the baby's father or have any unsupervised contact with minors.
According to WFMY, while in court, Nelligan made obscene gestures and mouthed vulgar phrases.
She is due next in court on Nov. 12.
"She has to submit to random search and testing and submit to a mental health evaluation and begin services for that," said Penobscot County District Attorney Marianne Lynch.
According to court documents obtained by the Bangor Daily News, Nelligan, who was arrested on Tuesday, nearly one year after her baby died, had rubbed heroin residue on the gums of her two older children in the past.
On Oct. 10, 2018, police and fire officials rushed to the house when the mother said the baby had stopped breathing. The 1-year-old was rushed to a hospital but pronounced dead, the Bangor Police Department said in a statement this week. The cause of death was found by the medical examiner's office to be probable toxic effects of fentanyl.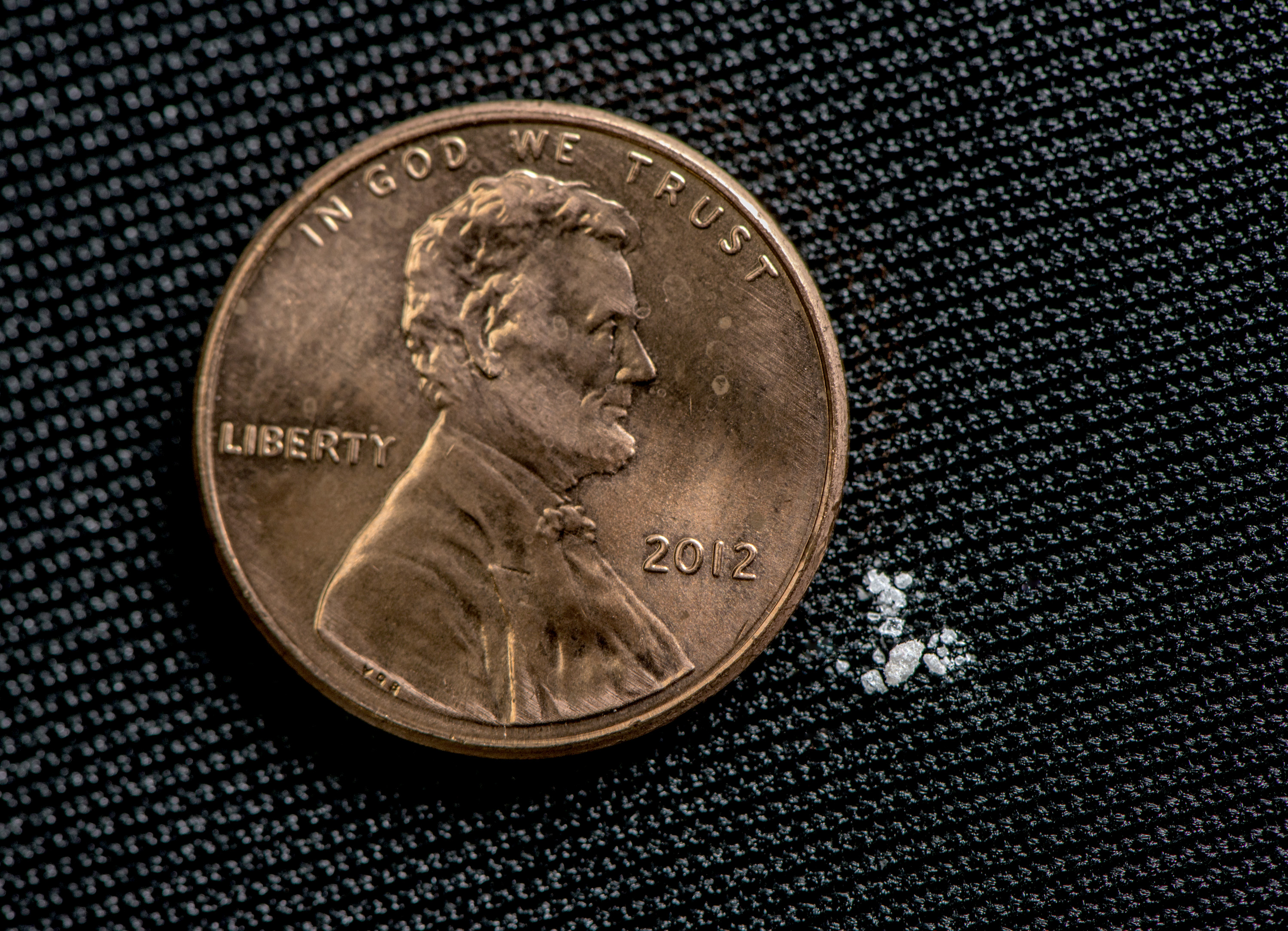 Nelligan initially denied using opioids but eventually confessed to using heroin once a week for the two months leading up to her girl's death. The heroin came in small bags and she snorted it, she said.
The father of the baby told officers he witnessed Nelligan rub drug residue on their daughter's gums about 15 times total when the girl wouldn't sleep, according to the court documents.
He said Nelligan told him that she didn't intend to hurt their daughter.
Lynch, the district attorney, said additional charges in the case are possible but declined to answer a question about whether the girl's father could face charges, the Daily News said.
Lynch said the law surrounding child endangerment needs to be revised for cases when children are exposed to deadly drugs.
Fentanyl is a powerful synthetic opioid used for pain relief that was approved for treating severe pain such as advanced cancer pain and is 50 to 100 times more potent than morphine, according to the Centers for Disease Control and Prevention.
Fentanyl is abused by drug users and is sold illegally for its "heroin-like effect," the agency said. "It is often mixed with heroin and/or cocaine as a combination product—with or without the user's knowledge—to increase its euphoric effects."
According to law enforcement officials, the rise in synthetic opioid overdose deaths is linked mostly to illegally or illicitly made fentanyl.