Police Officer Feels Uneasy Seeing 2 Boys Beside a Pond, Is Shocked to Find Them 'Picking Up Trash'
It was a perfect summer evening in Indiana.
Fishers police sergeant Rodriguez was in the neighborhood of The Bristols on July 29, when he spotted a couple of kids who seemed like they might be in trouble.
Two boys were on the edge of a pond, and as an on-duty officer, Rodriguez's concern was that they would probably fall in. From the road, it was difficult to make out what they were up to.
The pair weren't acting recklessly but seemed to be reaching into the pond.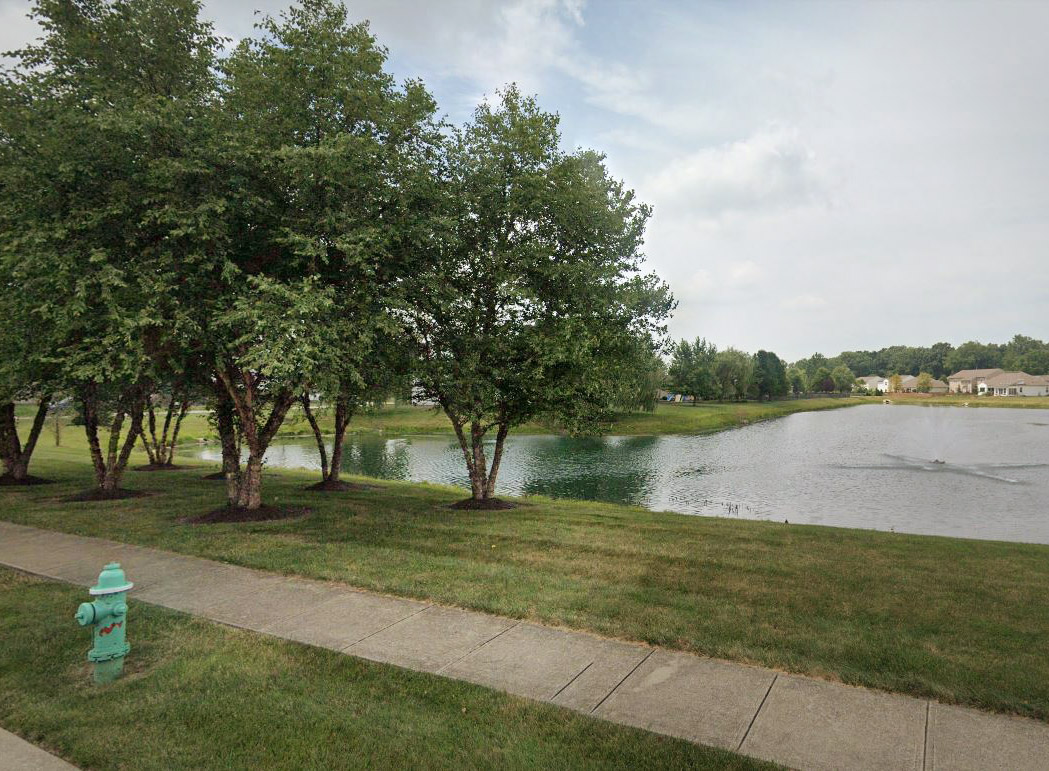 Rodriguez stopped his vehicle, stepped out, and walked over to make contact. He noticed they had a large white bag, which had some weight to it, dragging on the ground.
"I asked, 'Hey guys, what are you guys doing?'" Rodriguez told The Epoch Times.
What they told him left him in amazement.
"And they're like, 'Oh, we're cleaning the pond,' And I had to take a step back almost, like, 'What?'" the officer said.
"'We're cleaning the pond; we don't want the fish to die, cause we like fishing here and we're trying to get all the trash and debris, because it'll kill the fish.'"
The encounter made the officer's day.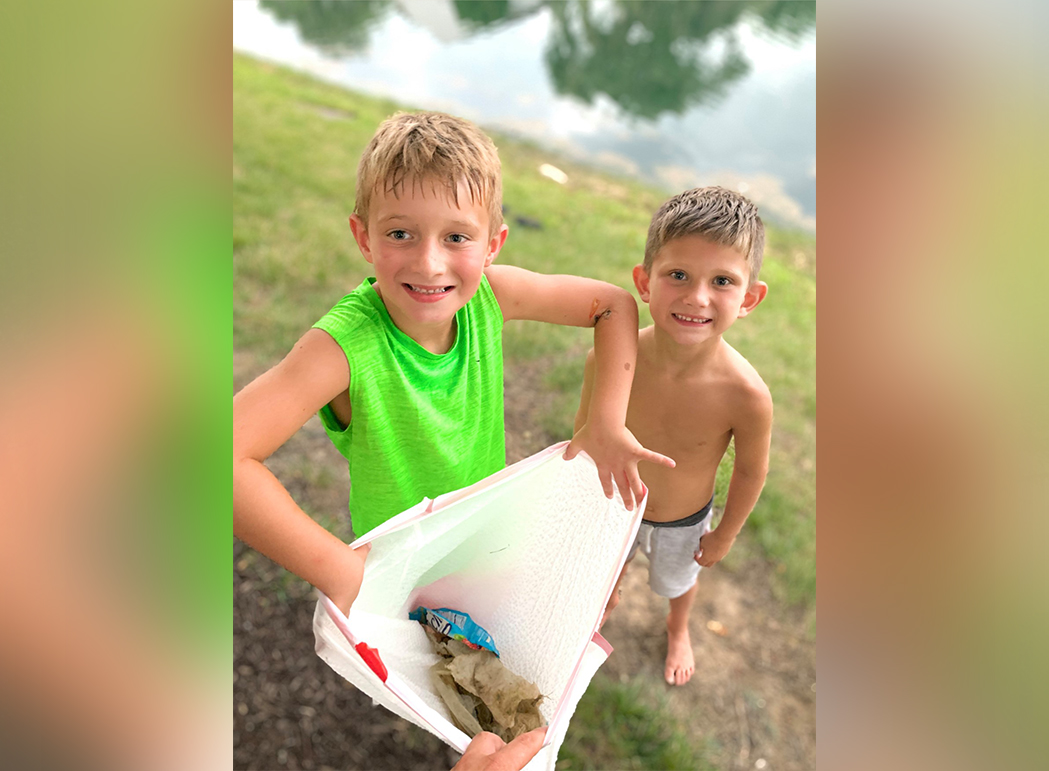 He added, "And one of the boys kind of lifts the bag and they had huge smiles on their faces; and this is a summer evening in Indiana, very nice weather, and all around you, you see kids on bikes, playing at the park. These two boys were out there literally picking up trash."
He was overcome with sheer admiration for the two boys, aged 6 and 7, acting so grown up tending their own neighborhood.
"I have little kids myself, and the more I talked to them I was just very impressed with these young men," Rodriguez said. "They were doing something I wish all parents would instill in their kids."
They lived nearby, he learned, and their parents eventually came over and said that they were "very good swimmers," that there was no need to worry.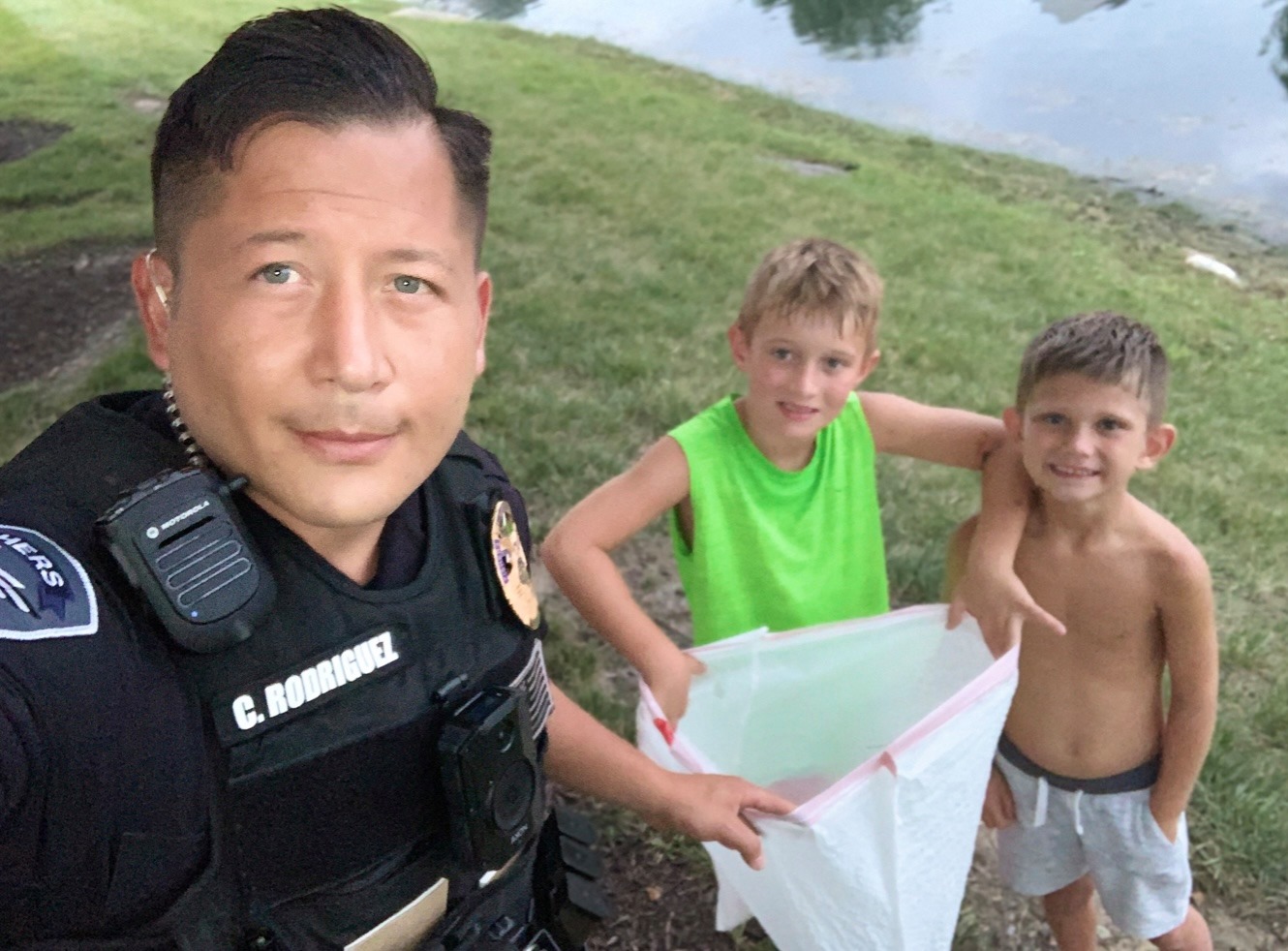 The officer was so impressed that he took a selfie with the two young men whose smiles brightened his day, trash bags in hand, standing in front of the pond.
The officer offered a few words for the boys' parents: "I just want you guys to know how proud I am of what they're doing.
"I've been in law enforcement for almost 12 years, and very few instances have I seen that behavior from little kids, this one was very special."
Rodriguez added, "You got to give credit where credit's due."
Share your stories with us at emg.inspired@epochtimes.com, and continue to get your daily dose of inspiration by signing up for the Epoch Inspired newsletter at TheEpochTimes.com/newsletter