Photographer Chases Storm to Capture Unbelievable Shot as Tornado Touches Down in Texas Sunset
Amateur photographer, and storm chaser, Laura Rowe captured a spellbinding shot of a tornado touching down in Texas which went viral.
Rowe, a college basketball player, was out on a Sunday drive with her boyfriend near Earth, Texas, when they spotted a spectacular storm cloud.
"Small town, nothing else to do," the photographer recounted on SmugMug of their encounter with the storm. "We were over in Muleshoe checking out the salt lakes in the Muleshoe National Wildlife Refugee when we saw a small tornado touchdown close to Earth, Texas."
After seeing funnel cloud almost touch down, they realized what a treat was up for grabs, courtesy of Mother Nature, and decided to chase it to see what photography it would yield.
"We followed it for about three hours down county dirt roads until we set up in the spot where I took this shot," she wrote.
When they realized they'd gotten a little too close for comfort, she stepped out of the car and captured a last picture using her iPhone—which since went viral—capturing the breathtaking moment: the tornado hovering just above the earth, with gorgeous rays of sunset surreally casting a warm glow upon the ominous storm.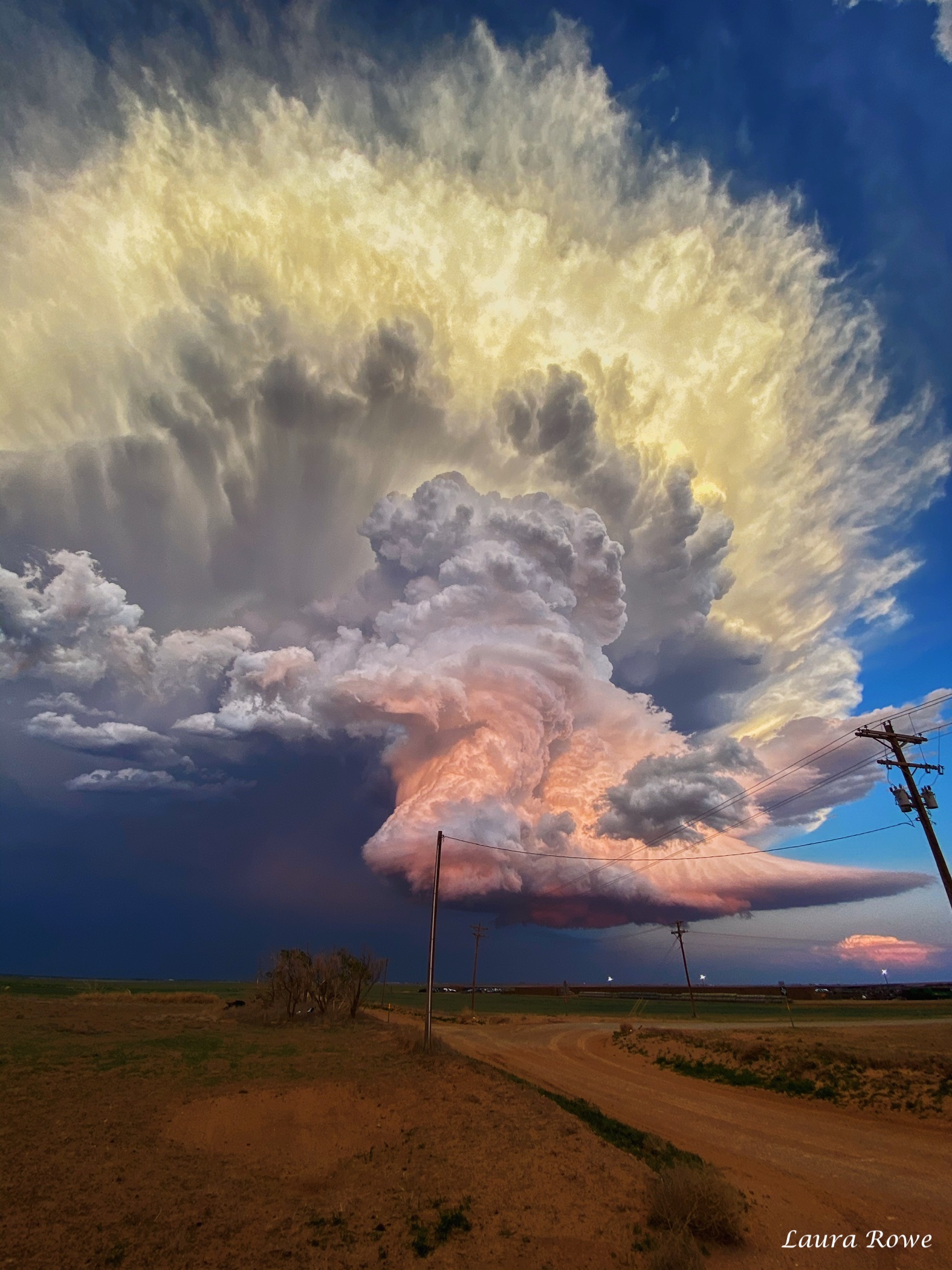 The next day, she shared one of her captures on Twitter where it garnered over half a million likes and some 77,000 retweets.
"I knew that God's creation was beautiful to witness, but I had no idea that it would explode like this on social media," Rowe wrote.
"I was just a girl with an iPhone and nothing else to do on a Sunday afternoon, in the right place at the right time."
Rowe's incredible storm cloud got a positive response from weather voyeurs across the world—chasing storms for a great shot isn't for everyone, but thanks to this daring Texan, we won't have to.
Here is some more of Laura Rowe's work: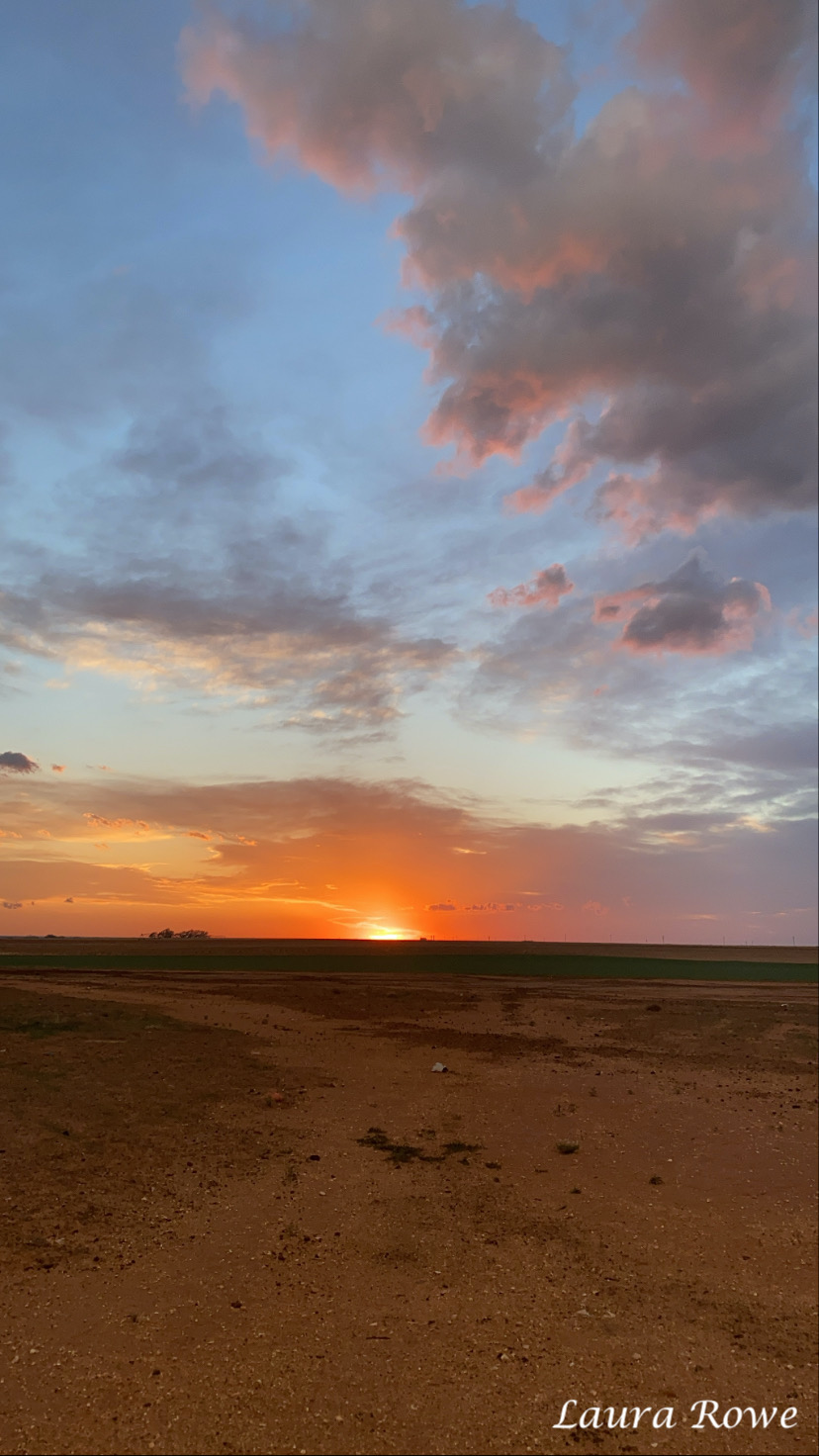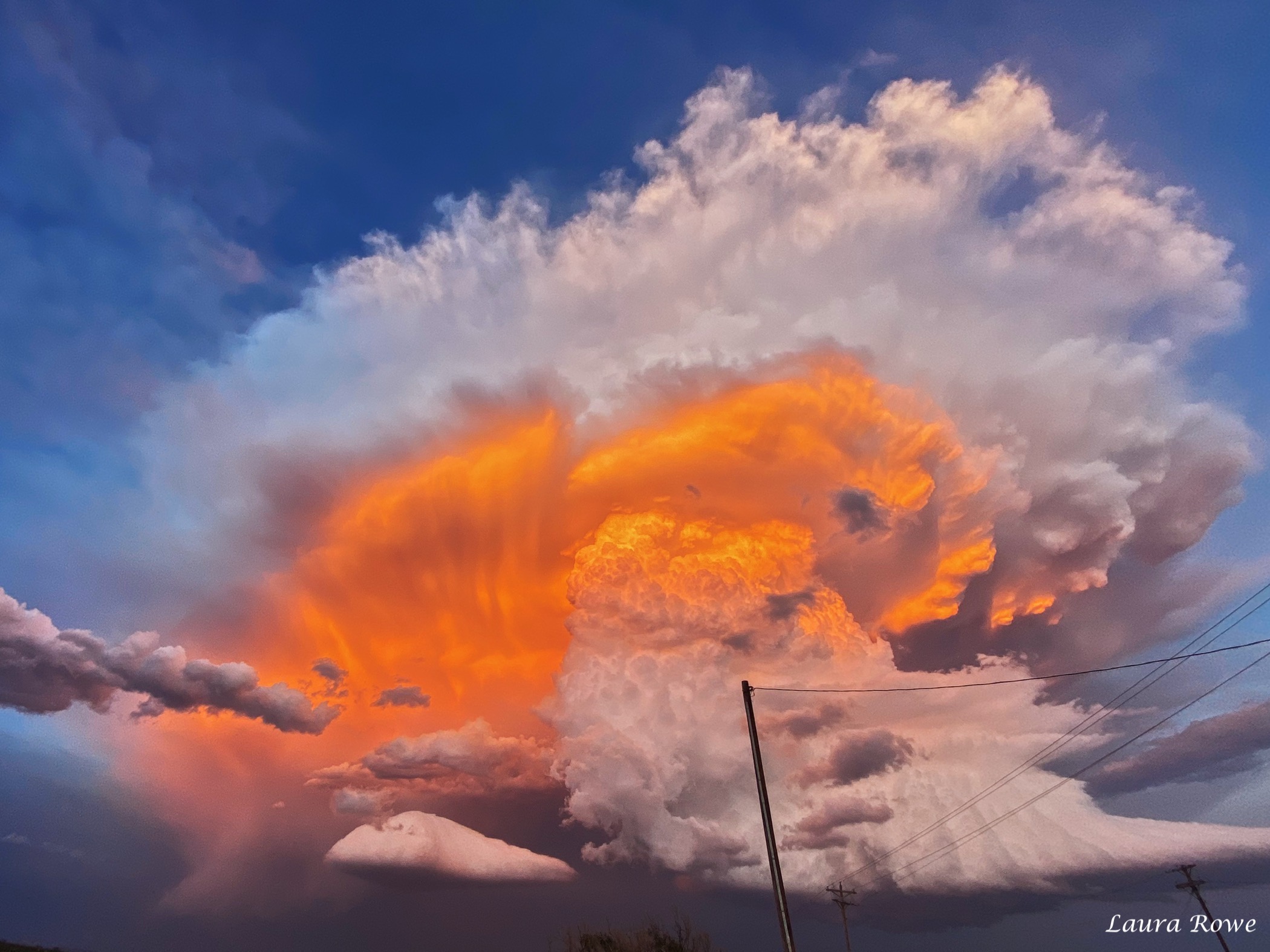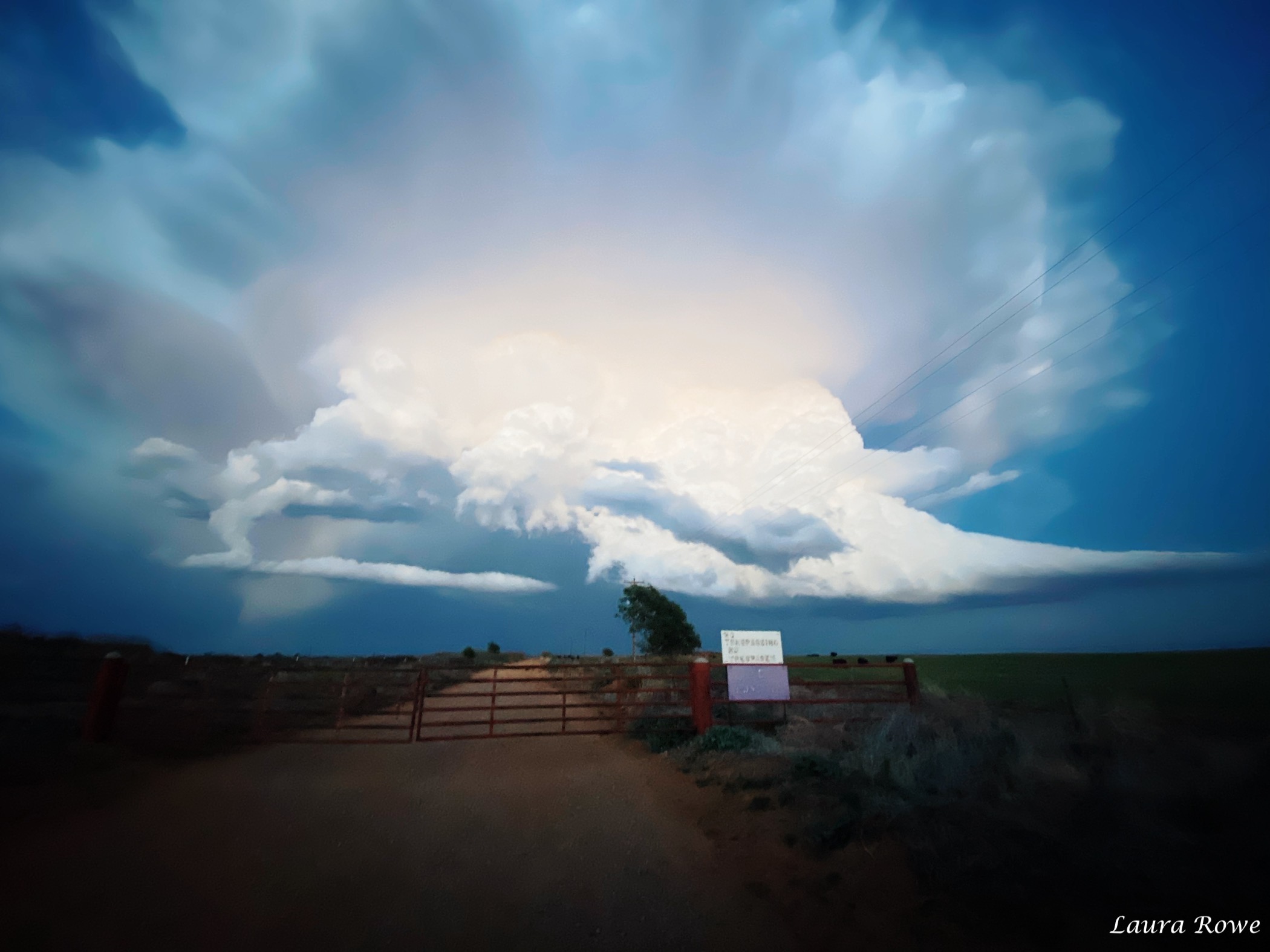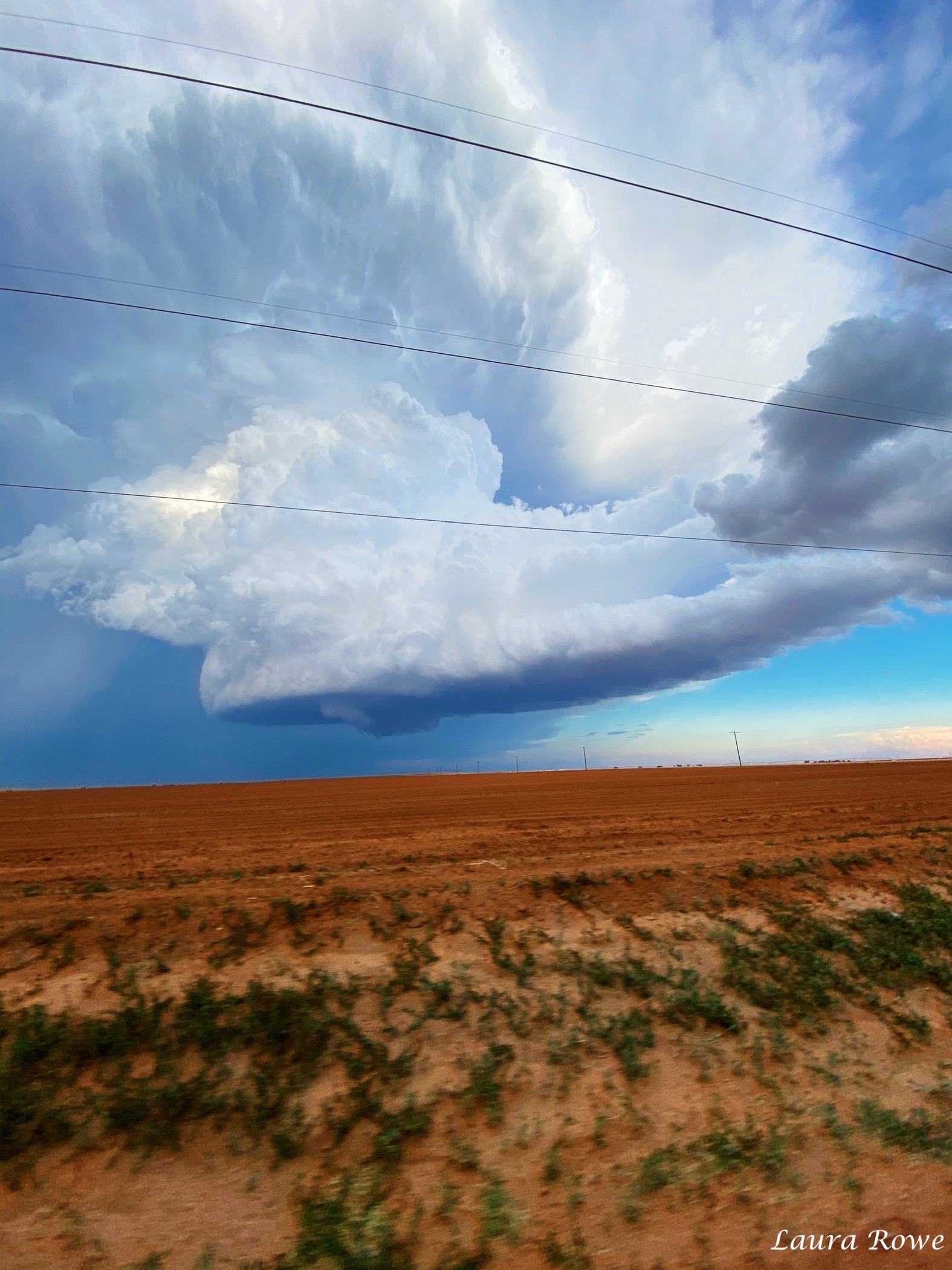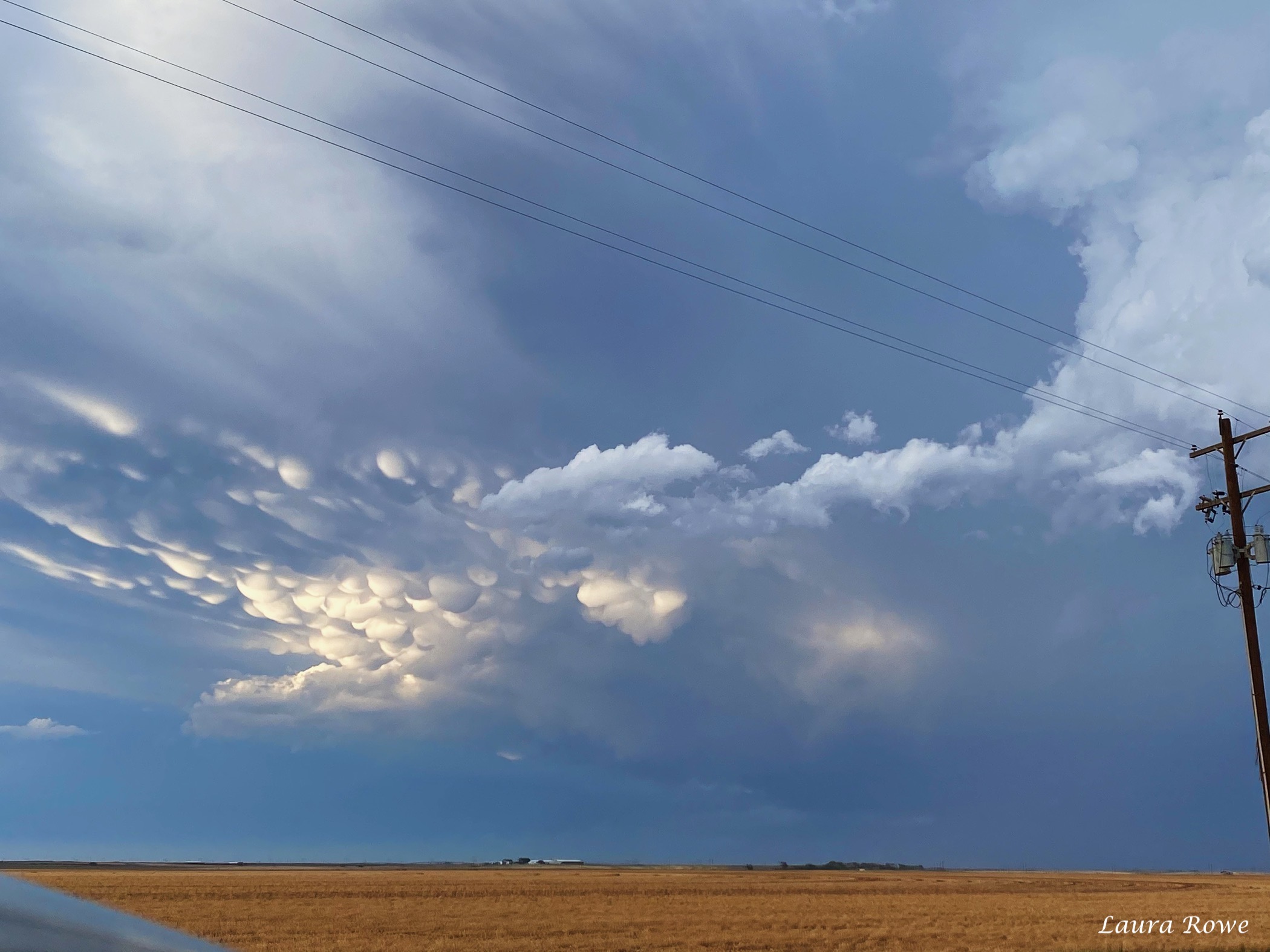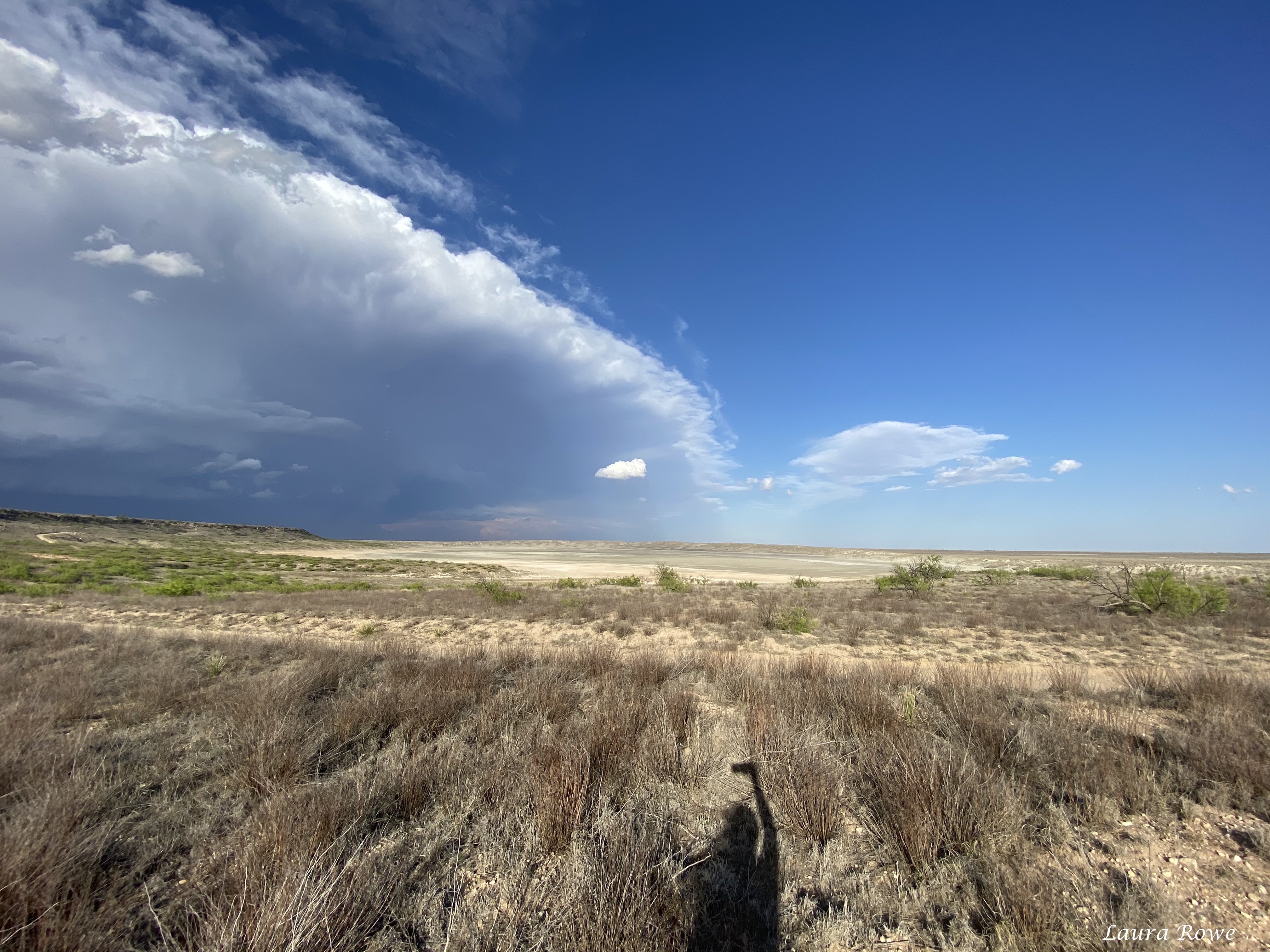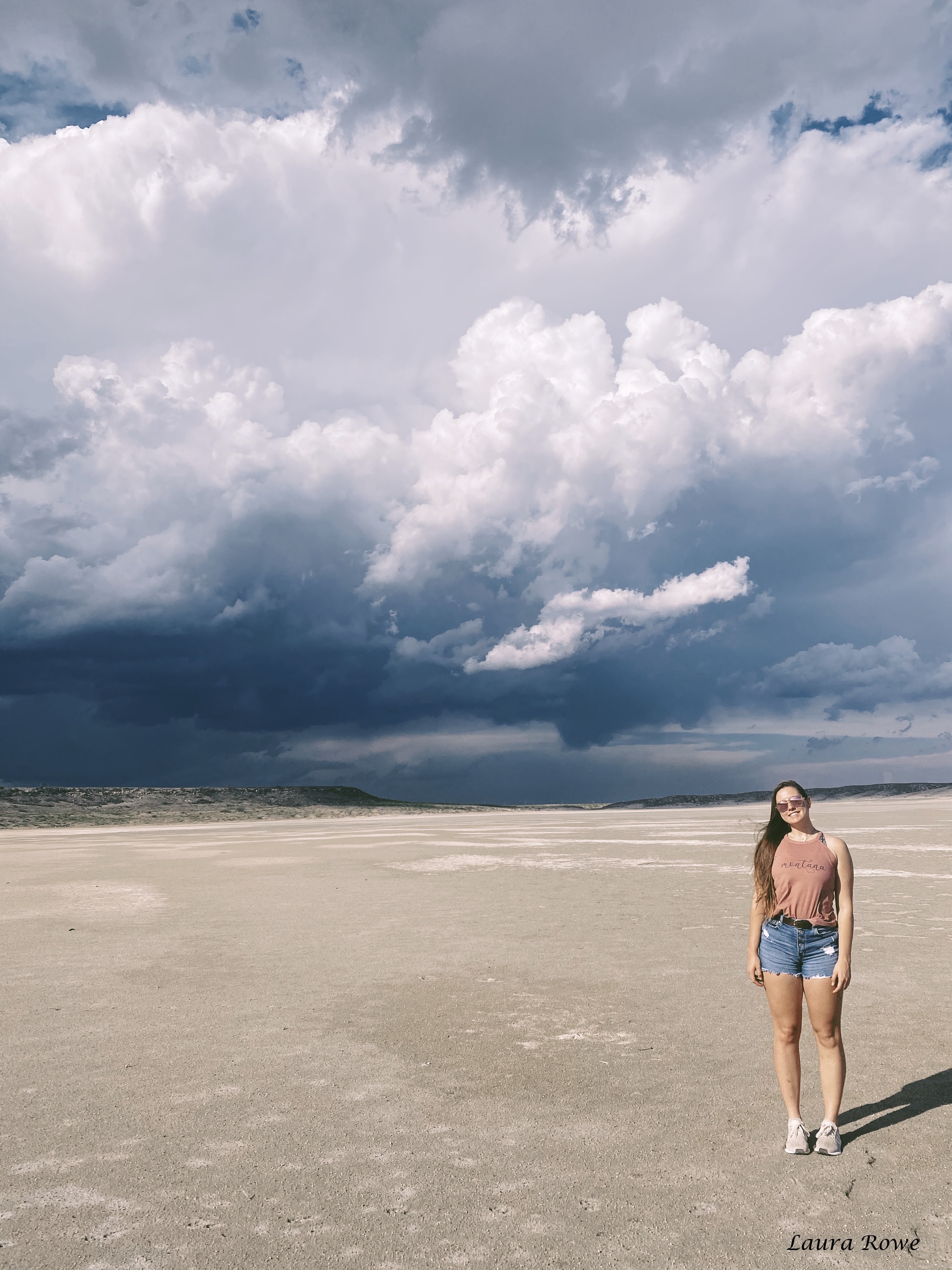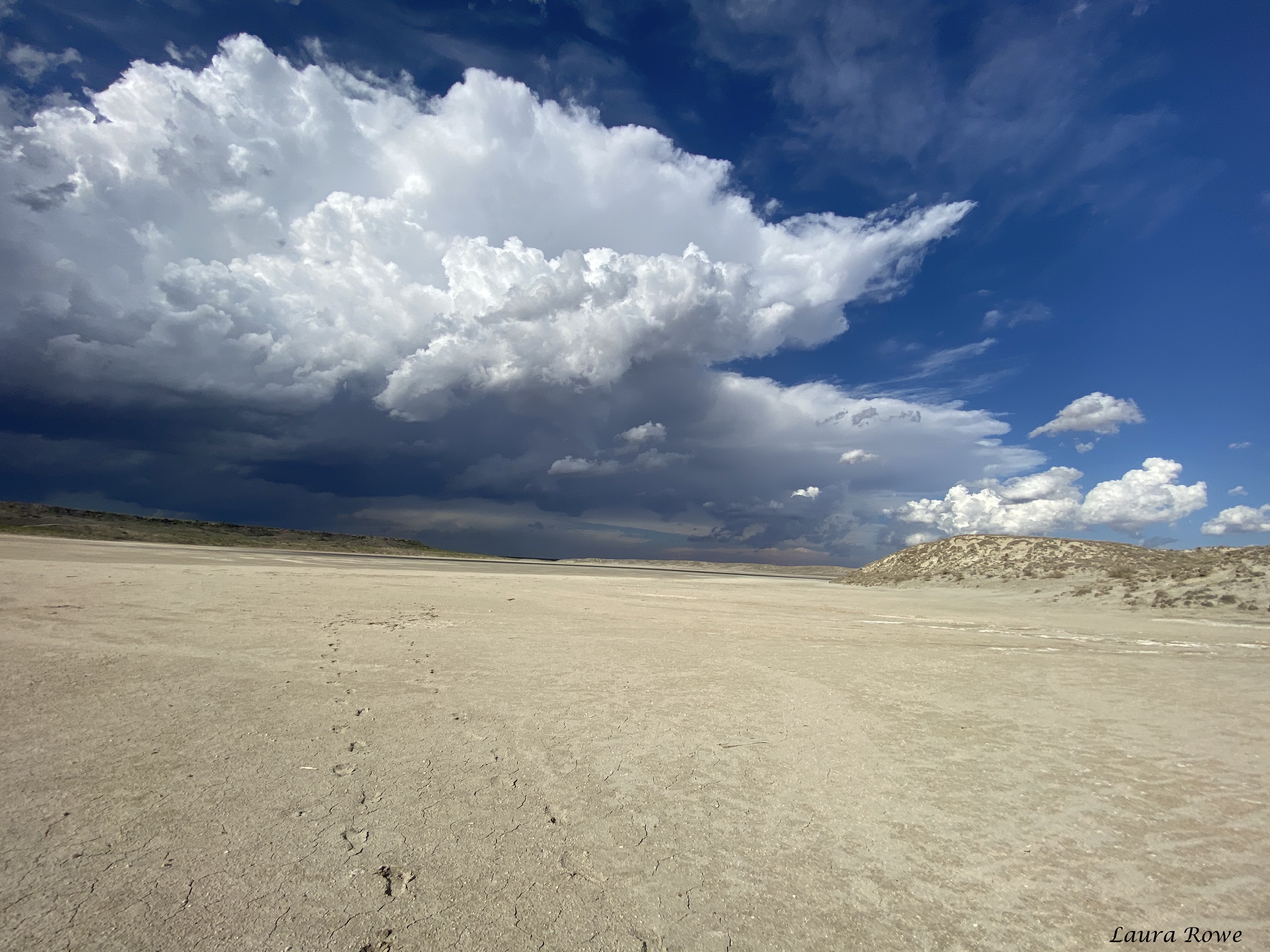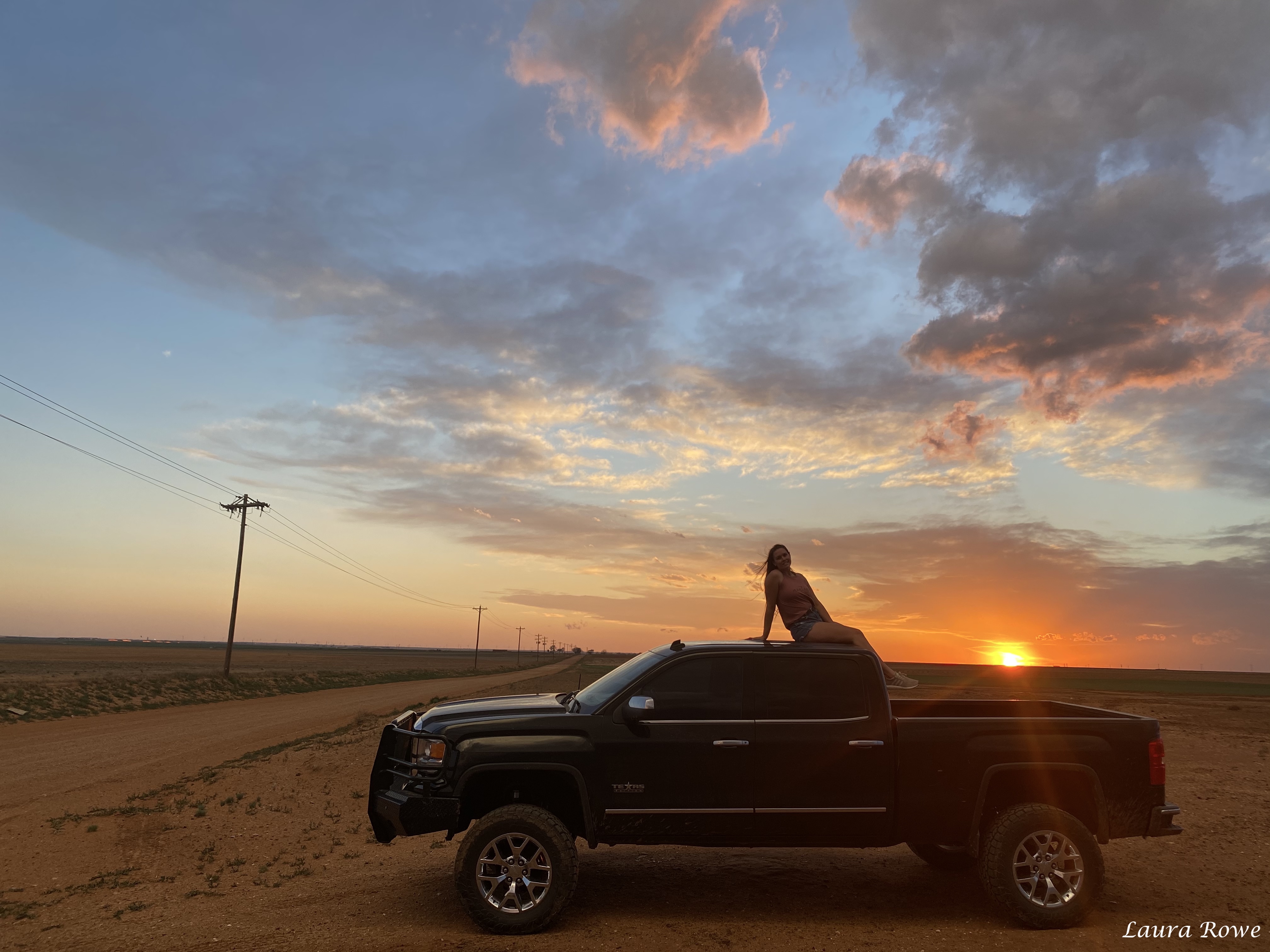 It was! I took this as well. pic.twitter.com/PWKJ8XfT67

— laura rowe (@lauralouu30) May 17, 2021
Share your stories with us at emg.inspired@epochtimes.com, and continue to get your daily dose of inspiration by signing up for the Epoch Inspired newsletter at TheEpochTimes.com/newsletter