Bride Leaves Wedding Reception to Help Her Cow Deliver a Calf While Still Clad in Her Gown
A dairy farmer from Australia was in the middle of her wedding reception when one of her cows went into labor. Without hesitation, the bride, who was dressed to her nines in a sparkly, silvery-white gown, sprang into action to help the cow deliver her calf.
"I didn't even think about my guests. Didn't think about my dress, that is for sure. I headed straight down to the dairy," newlywed Jessa Laws told As It Happens. "When there is a cow that needs help calving, you drop everything to go and help."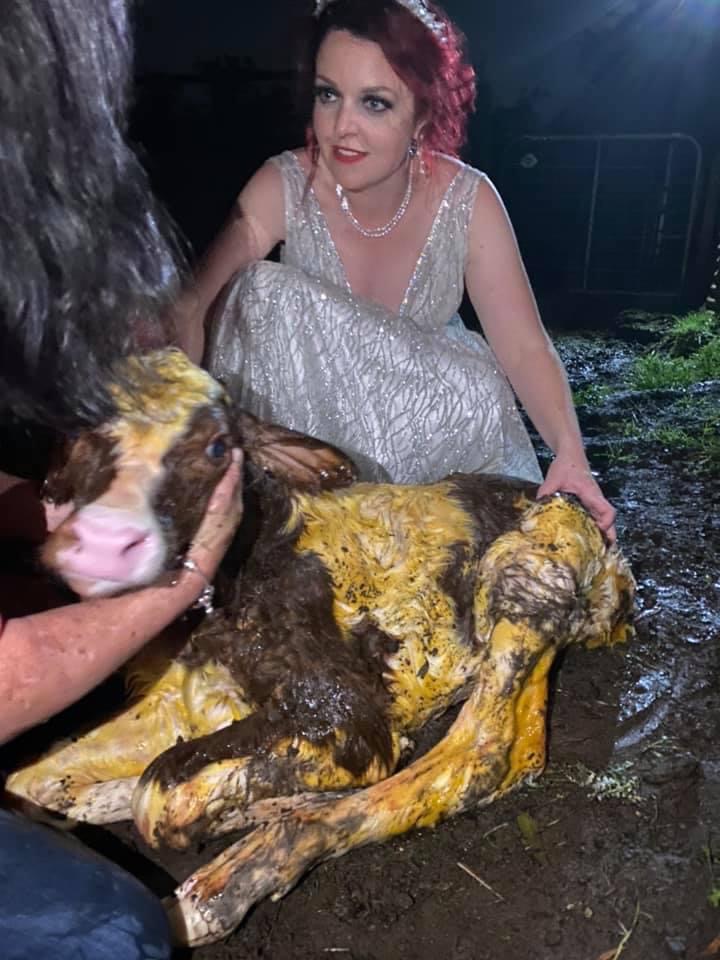 The cow, named Drama, had been three to four days overdue and Jessa and the then-groom, Ben Laws, had a feeling that she would deliver on their wedding day.
"With a name like Drama, we had made the joke that she would no doubt go on our wedding day," Jessa said.
However, on April 24, the day of the wedding, the couple had checked Drama and knew there was nothing that would go wrong as all of it looked good, BBC reported.
The couple had made it through the ceremony that was held in their farm in Gorae, Victoria, but weren't able to make it through their reception.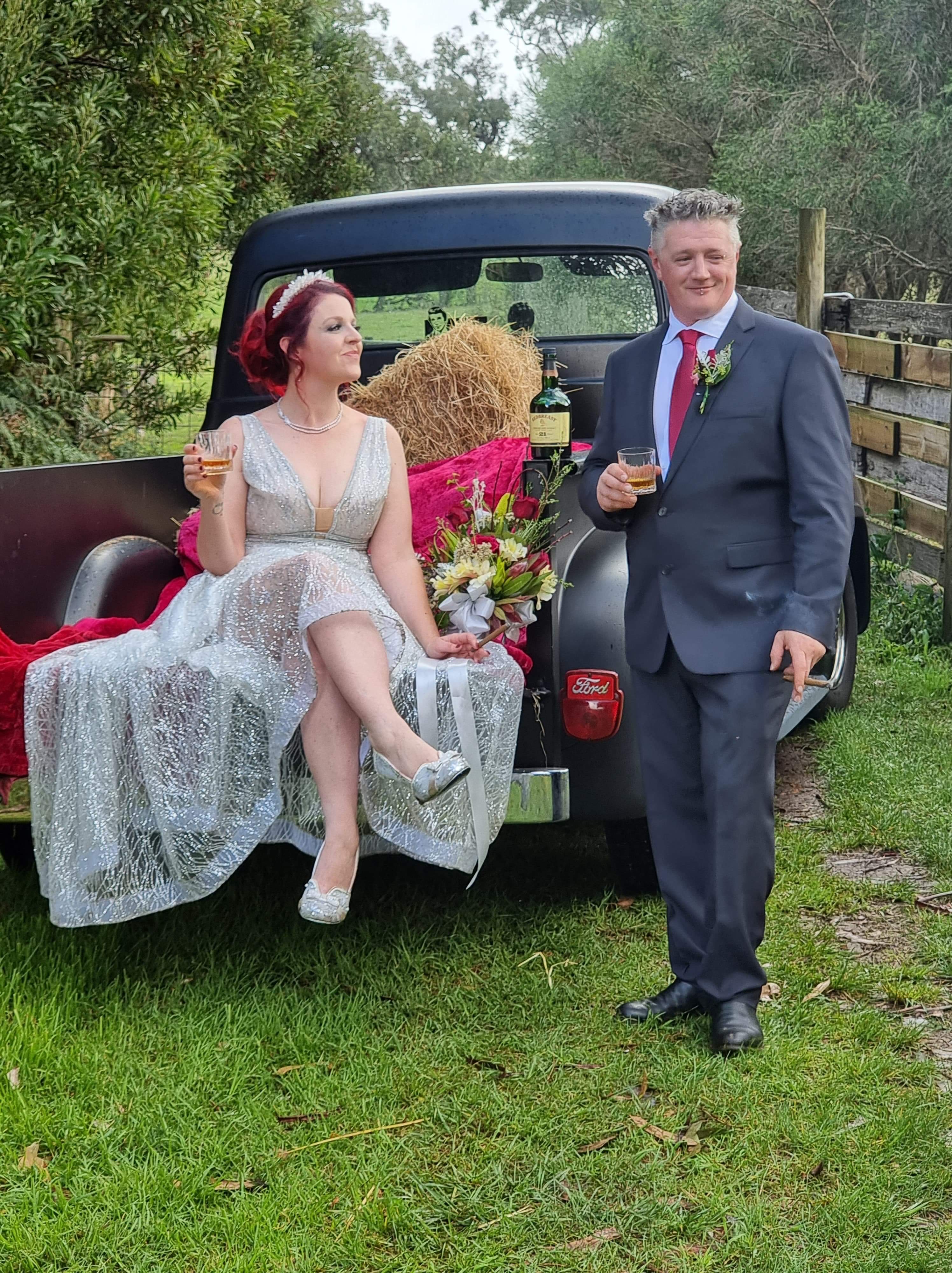 Their friend Josh, a fellow dairy farmer who was tasked with looking after Drama, first alerted the couple, saying: "Look she started, don't stress, I'm keeping an eye on it."
However, two hours later, Josh came back and informed that nothing was happening and that the cow needed assistance. Without giving it any second thought, and not even thinking to change her attire, Jessa rushed to the aid of Drama.
Ben, who was busy making tea for guests, was informed by a friend that Jessa had gone down to assist with the delivery.
"My first question was, 'Jessa is down there in the mud, isn't she?'" Ben told CBC. "And all I got was a, 'Yup.'"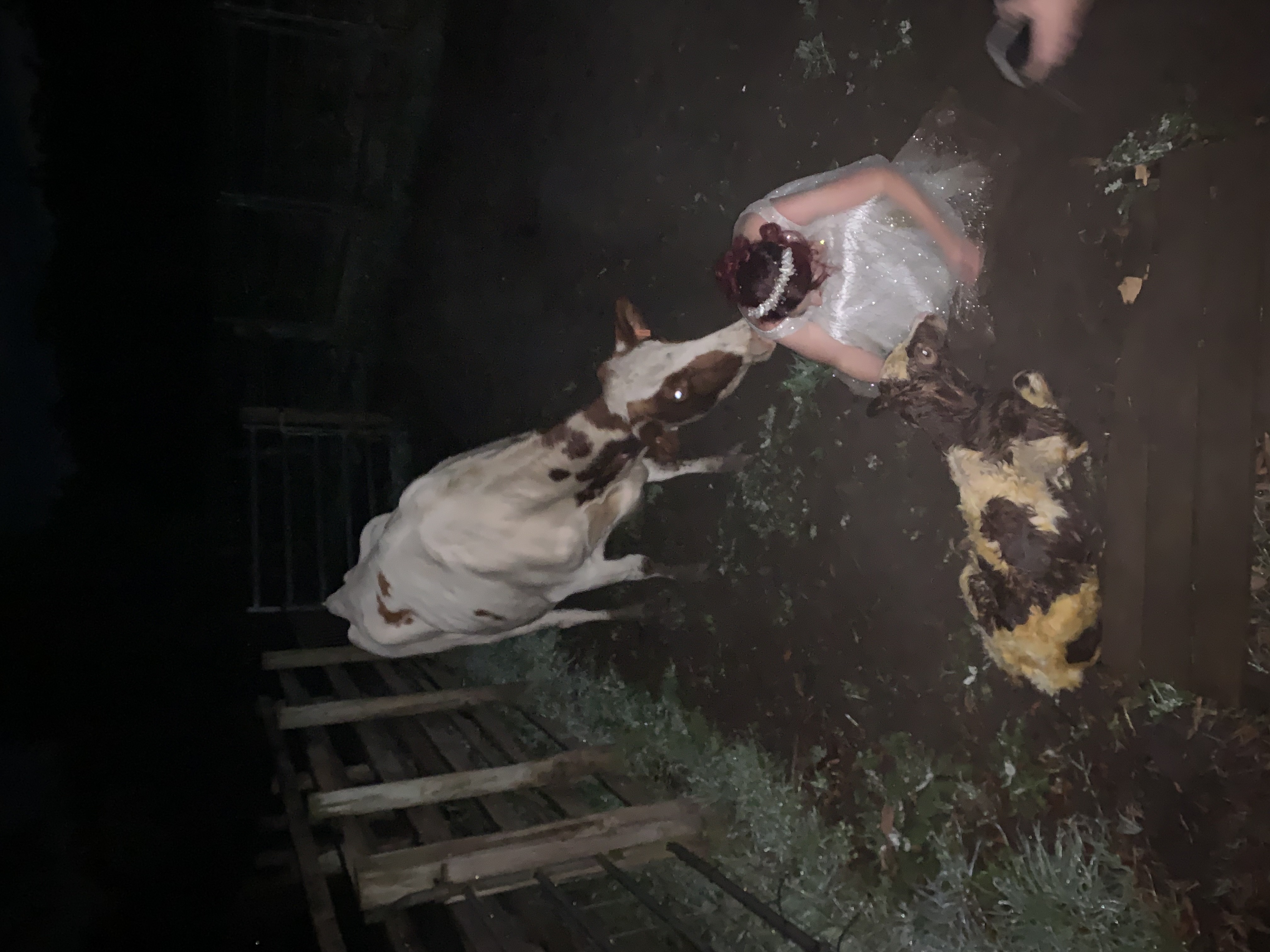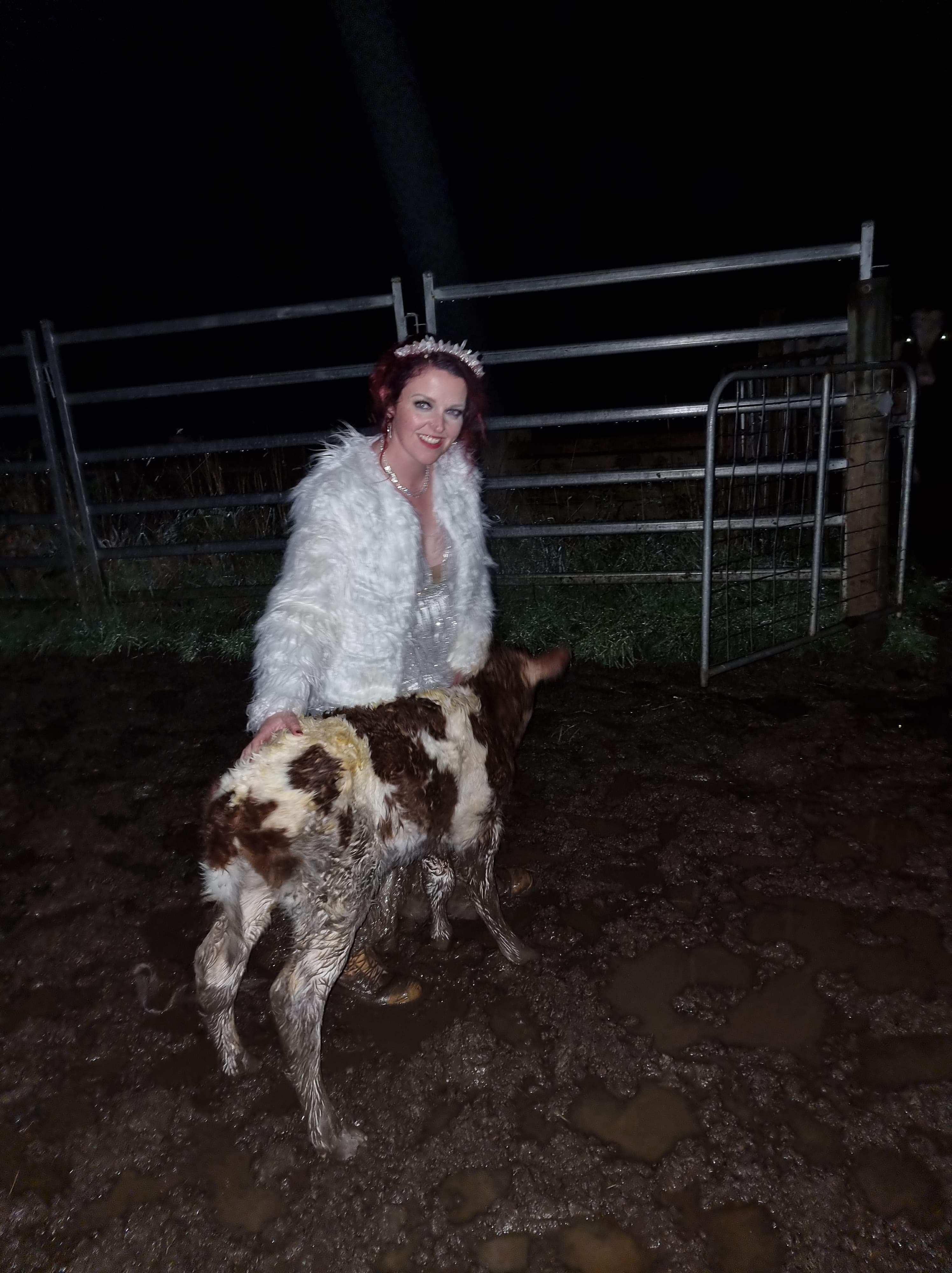 Jessa said that the birth was difficult but, with her help, the cow delivered Destiny, a healthy calf. Once the bride had administered some pain relief for the cow, she rejoined the wedding party—with her dress covered in mud.
"The city people were absolutely amazed. My farming friends were just like, 'yep, that is what we expected of Jessa,'" she said.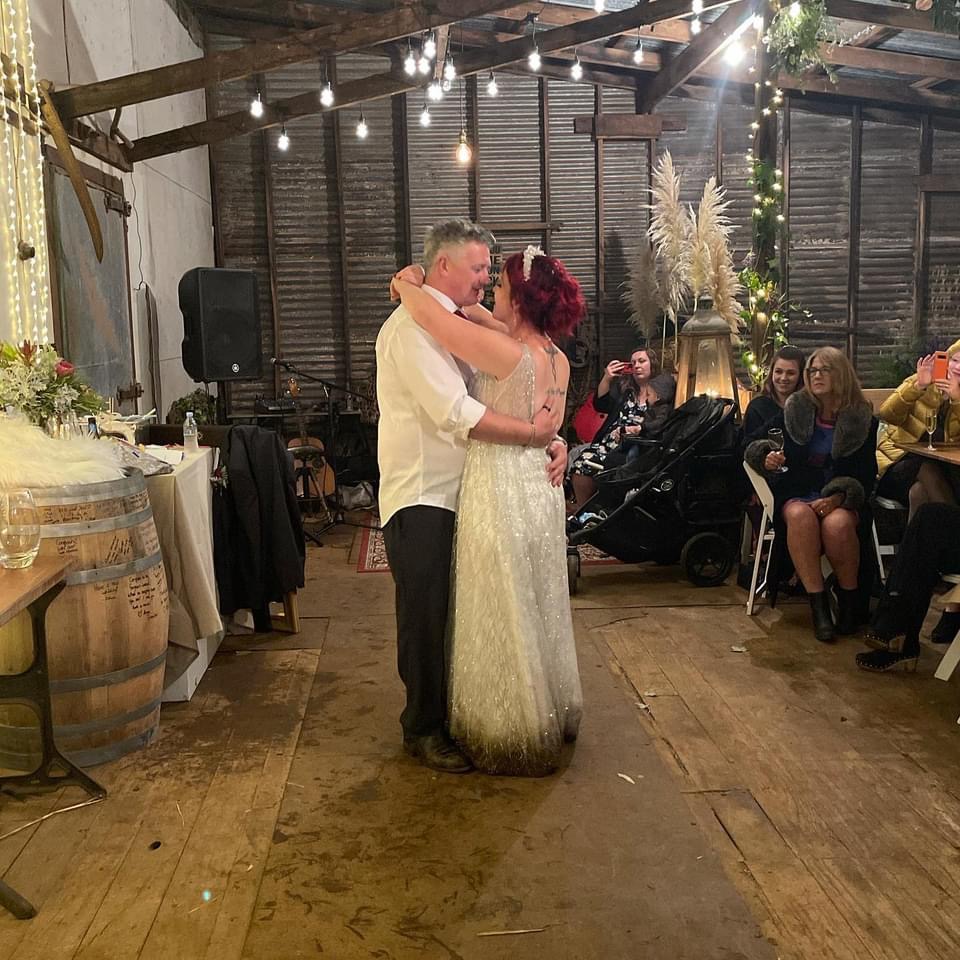 Despite all the muck, Jessa made the most of the wedding night and continued with the same dress that was laden with mud up until 4.30 a.m. the next morning.
Although her dress is ruined and might be beyond repair, reflecting back on the incident, Jessa told BBC she had "no regrets at all."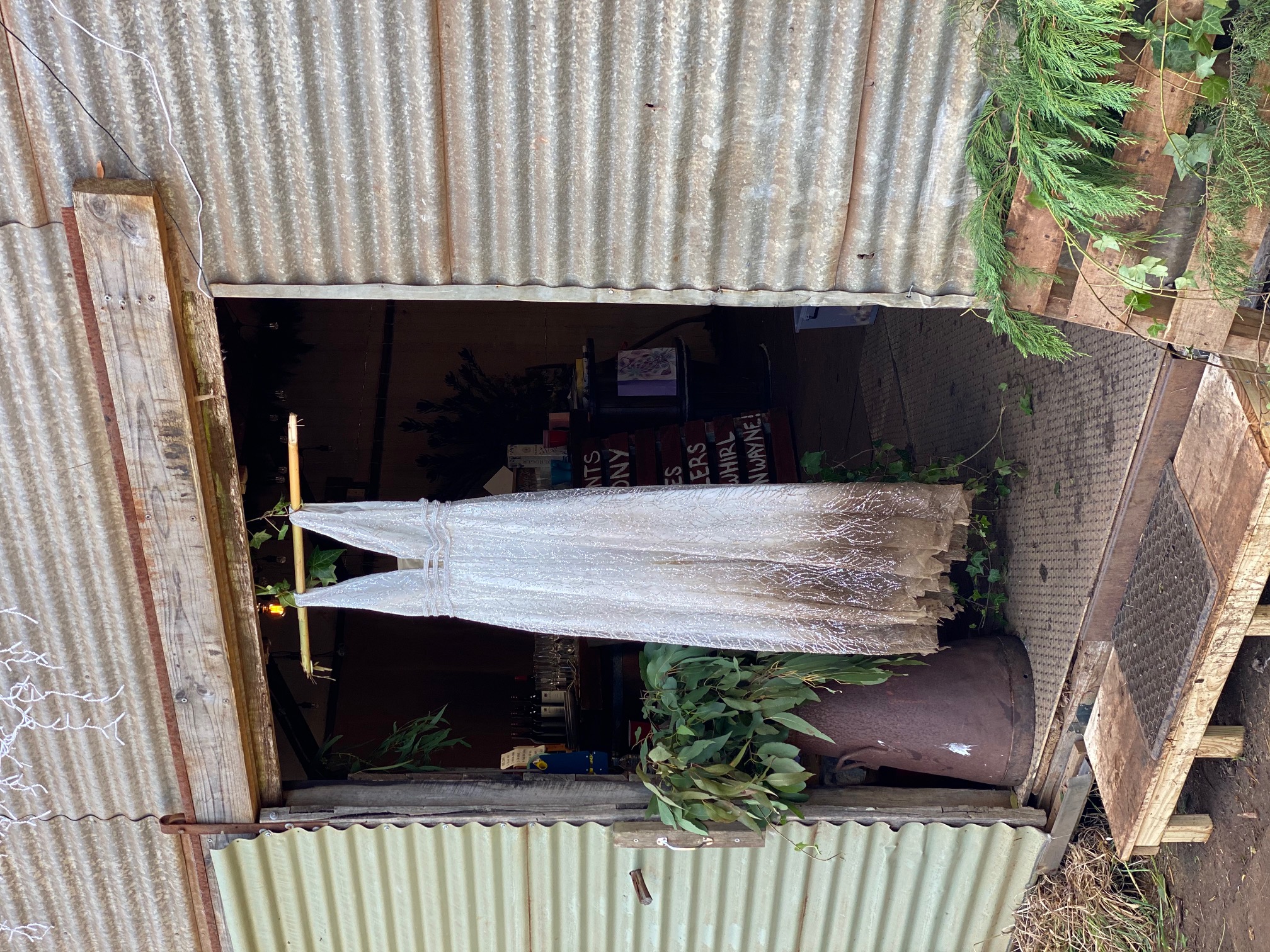 Share your stories with us at emg.inspired@epochtimes.com, and continue to get your daily dose of inspiration by signing up for the Epoch Inspired Newsletter at TheEpochTimes.com/newsletter