White House national security adviser Jake Sullivan said Sunday that a Russian attack on Poland or any other NATO ally would be met with a "full force" response, with his remarks coming after Russian missiles struck a military training facility in Ukraine around a dozen miles from the Polish border.
Sullivan made the remarks on CBS' "Face the Nation" program when asked whether any strike into Polish territory or airspace would be viewed by the United States as an attack on the NATO alliance.
"If there is a military attack on NATO territory it would cause the invocation of Article 5, and we would bring the full force of the NATO alliance to bear in responding to it," Sullivan said. The Article 5 provision is that an attack on one NATO ally is considered an attack on all.
Pressed on whether an "accidental errant shot" would be treated as an attack and trigger the same kind of response, Sullivan replied, "Look, all I will say is that if Russia attacks, fires upon, takes a shot at NATO territory, the NATO alliance would respond to that."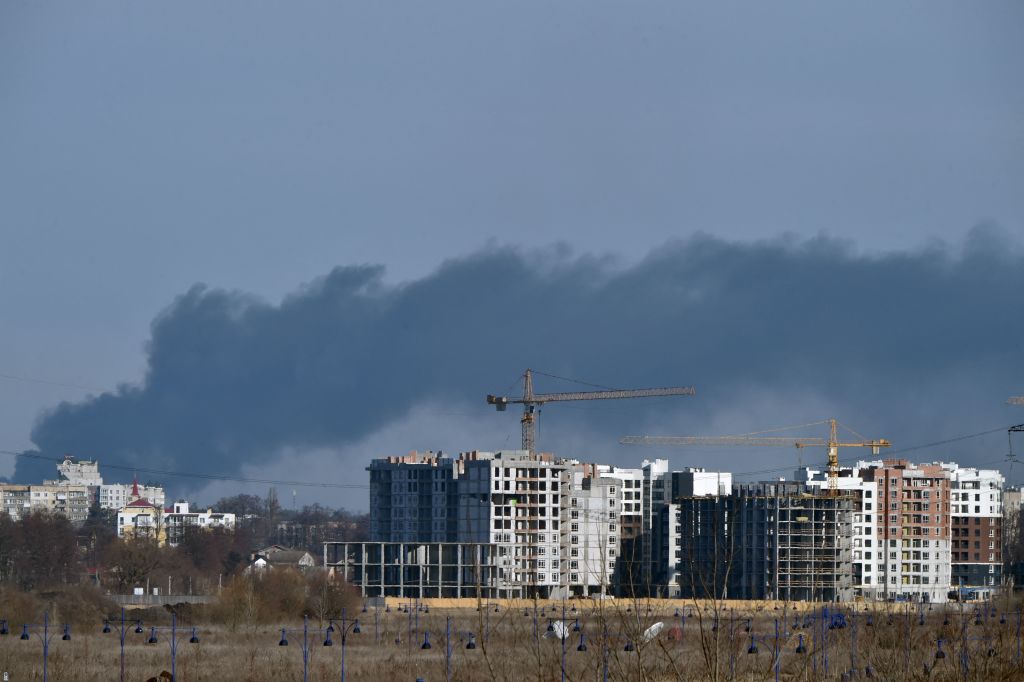 Russia, for its part, has warned that it considers arms shipments from NATO countries into Ukraine as "legitimate targets."
"We warned the United States that the orchestrated pumping of weapons from a number of countries is not just a dangerous move, it is a move that turns these convoys into legitimate targets," Russian Deputy Foreign Minister Sergei Ryabkov told Russian state-run media on Saturday, describing the weapons corridors as a "thoughtless transfer" that would bring consequences.
Action followed that warning when a Russian airstrike on the Yavoriv military training area in western Ukraine early Sunday left at least 35 people dead, according to the Lviv regional administration.
Lviv regional military administration chief Maksym Kozytsky said in a Facebook statement that around 30 missiles were fired from Russian warplanes and hit the military base, which is about 12 miles away from the Polish border.
Following the strike on Yavoriv, Ukraine President Volodymyr Zelensky reiterated his plea to NATO for a no-fly zone.
"If you don't close our sky, it is only a matter of time before Russian rockets fall on your territory, on NATO territory," Zelensky said in a video address released shortly after midnight.
Western powers have repeatedly rejected imposing a no-fly zone over Ukraine, saying such a move risked pulling NATO into the conflict directly and potentially sparking World War Three.
They insist, however, that NATO allies will defend "every inch" of the territory of its allies, a pledge Sullivan highlighted in his remarks, as did a senior British official on Monday.
Britain's Sajid Javid, UK Secretary of State for Health and Social Care, told Sky News on Monday morning that if even a "single toecap" of a Russian soldier crossed into NATO territory, it would mean war.
"We've been very clear even before the border that if there was an attack on any NATO country, even if just a single toecap of a Russian soldier steps into NATO territory, then it would be war with Russia and NATO would respond."
British intelligence said Monday that over 2.5 million refugees have been forced from their homes as a result of Russia's invasion of Ukraine.
"Indiscriminate Russian shelling and air attacks are causing widespread destruction," it said in a March 14 update, which cited the U.N. as saying that there have been 1,663 civilian casualties since the offensive was launched on Feb. 24.
"As with previous such estimates, the true figures are likely to be significantly higher and will continue to climb as long as Russian operations continue," the UK Ministry of Defense added.
Russia rejects the term "invasion" or "war" in reference to the conflict, instead calling it a "special military operation" to disarm Ukraine's military and oust the country's political leaders, who it claims are dangerous nationalists.
Jack Phillips contributed to this report.