What started as a backyard demolition project early summer led to one Michigan man unearthing a trove of bowling balls.
David Olson, 33, hails from Norton Shores, in Muskegon County, where Brunswick Bowling Products was once a booming enterprise. The manufacturer—once boasting 11 factories in town—produced balls, pins, and other bowling equipment, as well as non-bowling products such as toilet seats and truck tires.
Olson's striking haul was not entirely out of the ordinary.
It began with a project to clear some concrete steps: "We had a home inspection, and they had noticed that the cement stairs, on the top of that, the cement pad was leaning into the house," Olson told MLive. "So, when water would drip on it, it would drip down into the foundation."
He set about removing the concrete. And soon he found a bowling ball.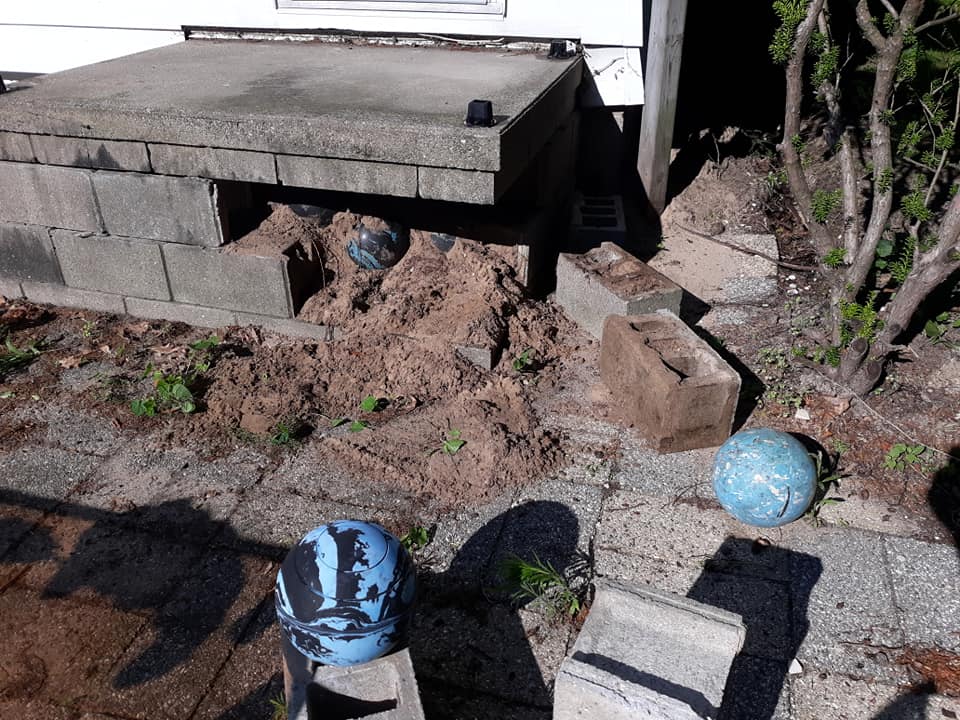 As he cleared more concrete—likening his endeavor to that of paleontologist unearthing ancient fossils—he realized that the entire pad was built on a foundation of bowling balls, one layer interlaced over another, with hardened sand filled in between the gaps.
"I had seen a few bowling balls through the openings but was totally shocked by the amount," Olson shared in a post on Facebook. "I've counted at least 50 and see many more.
"Are these hazardous? Should I report this to the city?"
The bowling balls were unfinished; some were rough and had no finger holes; most were black or had blue swirls. They were stamped "Starline" or "Black Beauty." All were unsealed, meaning they weren't ready to be rolled out to market.
Olson speculated that the original owner of the home, which was built in 1959, had gotten a good deal on the bowling balls and made use of them to "fill a void."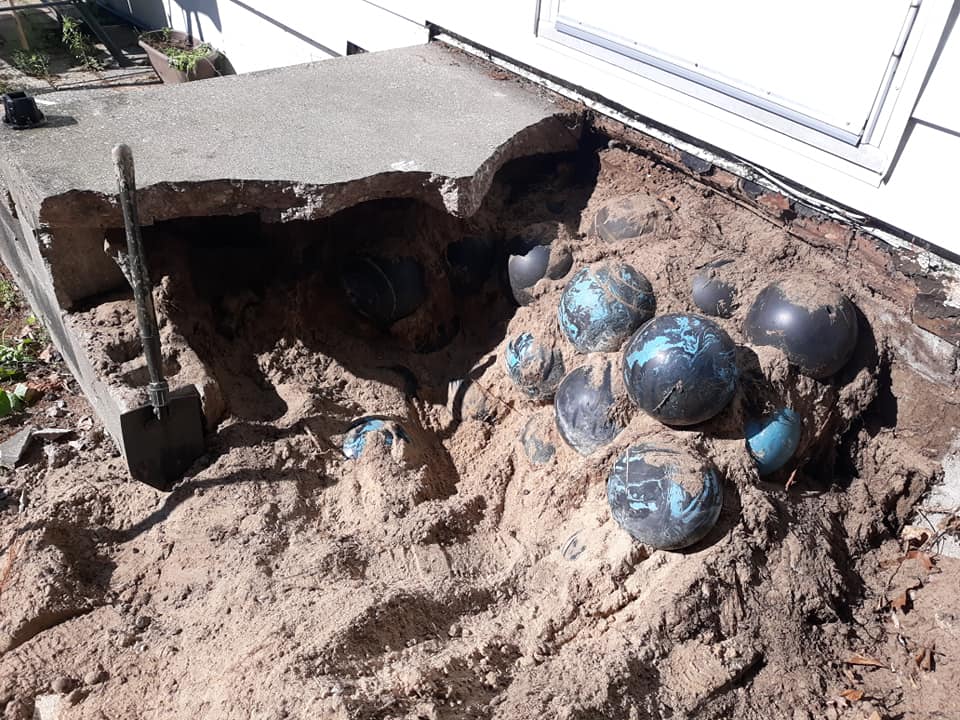 Setting up their Muskegon facility in 1906, Brunswick Bowling Products thrived for a century before closing their last factory, moving to Mexico, in 2006. In their heyday, employees got certain perks: sometimes taking home products deemed not sale quality for repurposing.
"It shows our industrial past and the innovation of the workers," Kirk Bunke from Muskegon Heritage Museum told MLive. "They saw a waste product, came up with a use and way to improve the house with no out-of-pocket expense."
There are thousands of upcycled products, such as footstools made of bowling pins, waiting to be discovered, he added.
After completing his demolition, Olson tallied 158 balls in total. He took photos of the haul and posted them on Facebook, attracting reactions from thousands on social media.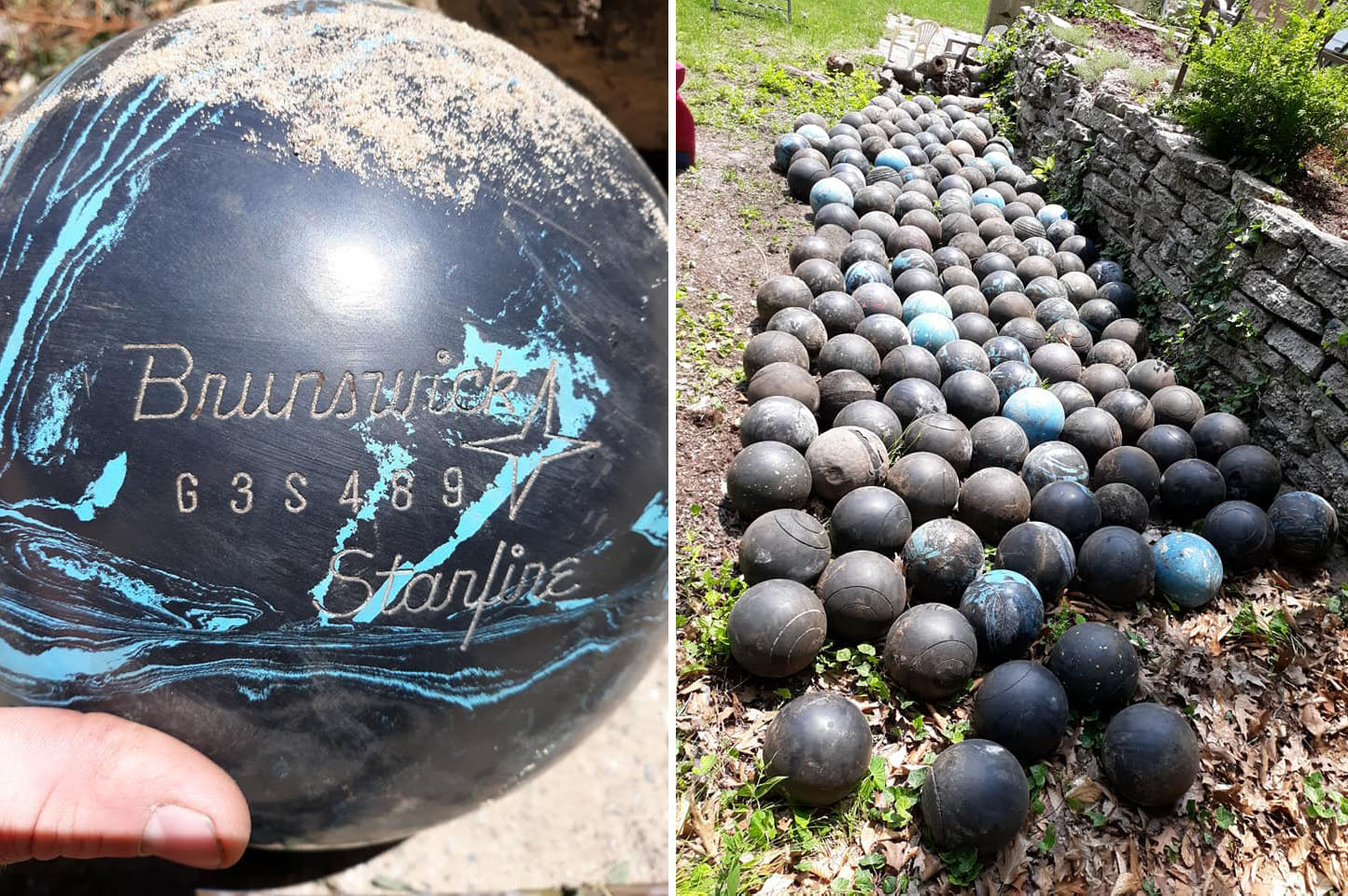 Olson got notice that the balls were "safe" for disposal in the landfill, but he decided against that. "I will not be dumping these in a landfill," he said. "I am planning to upcycle these baby's and let their beauty and strength be shown to the world."
After setting a few of the balls aside for donation, he and his wife planned to use the rest to build a decorative edging in their yard.
"Have the Brunswick symbols sitting up above ground so people can see them," he said. "If anything, it adds kind of a unique characteristic to the landscape."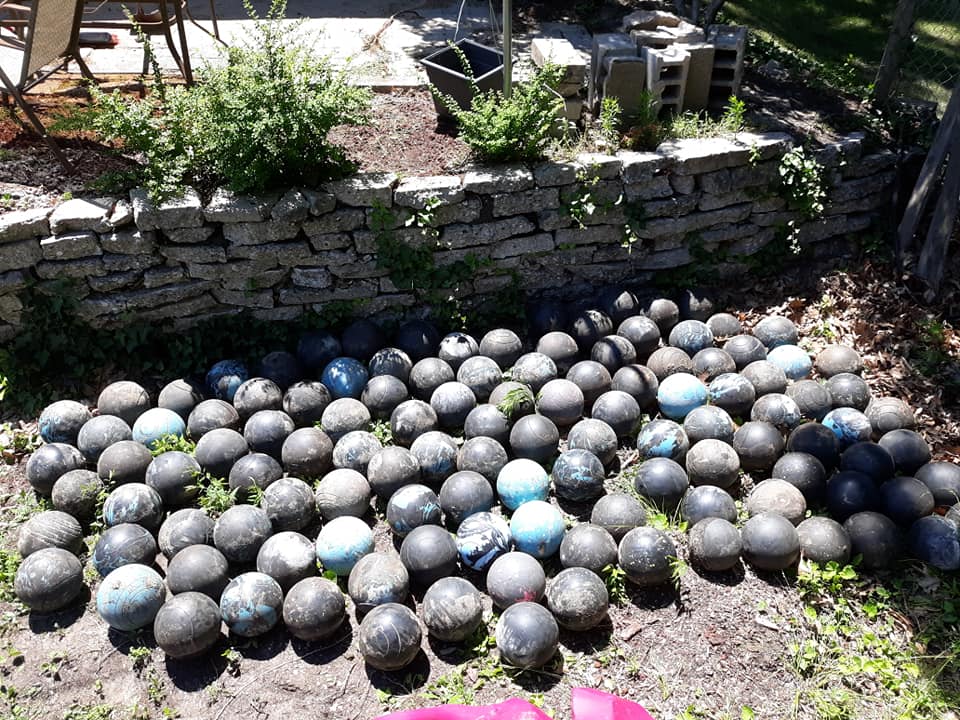 In a surprising update, the Norton Shores local discovered that his entire back porch was built on a similar foundation, though he was hesitant about the prospect of any further digging.
He shared, "I'm not sure if I should remove any more as the entire patio may contain them and I do not have the time or energy for such an excavation."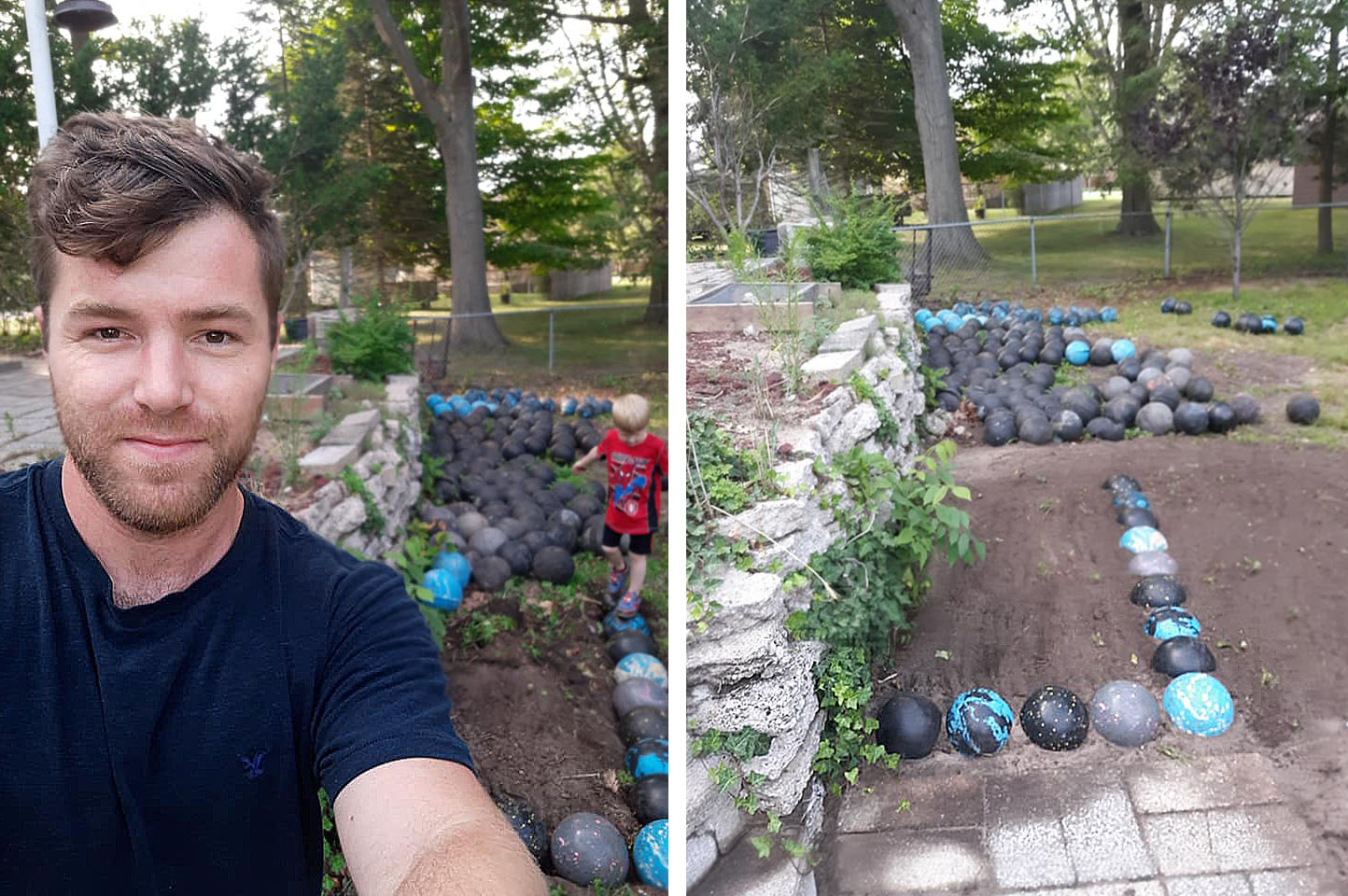 Share your stories with us at emg.inspired@epochtimes.com, and continue to get your daily dose of inspiration by signing up for the Epoch Inspired newsletter at TheEpochTimes.com/newsletter