Member of Parliament: 'I thought it was just a world-class performance'
April 7, 2009 10:59 am Last Updated: April 10, 2009 9:29 am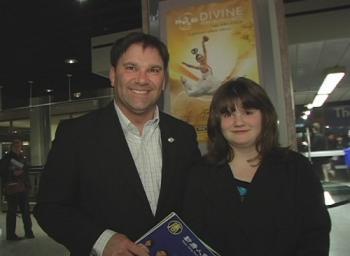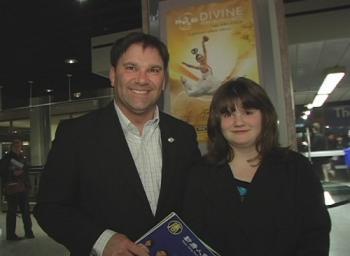 <!– @page { size: 21cm 29.7cm; margin: 2cm } P { margin-bottom: 0.21
VANCOUVER, British Columbia—Don Davies, New Democratic Party (NDP) representative for Vancouver Kingsway, was in the audience on Monday night for Shen Yun Performing Arts at Vancouver's Queen Elizabeth Theatre. He brought along his young daughter to experience the sights, sounds, and mystery of ancient China.
"I thought it was just a world class performance. The music was unbelievable, the dancing is just spectacular and the choreography, with the scenery and the staging, it's just among the best I've ever seen," he said.
Davies praised the organizers for their efforts and strongly encouraged Vancouverites to attend the remaining shows.
As the NDP multiculturalism critic, Mr. Davies is committed to cross-cultural sharing and dialogue to foster community and preserve valuable culture and traditions.
"I thought it was very illuminating for us in the West to be able to learn more about ancient and traditional Chinese mythology and stories. I'm particularly interested in making sure that all the cultures of Canada can come together and share with each other their best traditions. I think what I saw tonight is one of the best examples of that that I've ever seen," said Mr. Davies.
Holding dual degrees in political science and law, Davies appreciated the educational value of the show, saying it "was really educational as well as entertaining."
When asked if he thought Shen Yun Performing Arts lived up to its heavenly name, Davies replied, "It's perfectly named, the performance was divine. … Chinese culture is just so deep and wonderful to watch, so I'm really happy I came."
The Epoch Times is a proud sponsor of the Shen Yun Performing Arts 2009 World Tour. For more information please visit ShenYunPerformingArts.org