For most people Vivian Jeffers's age, just getting dressed in the morning is a major feat.
But up until a recent fall, the 98-year-old was dancing alongside other real-life golden girls who make up a show-stopping group of professional dancers, including former NFL cheerleaders and Radio City Rockettes dating back to the 1960s.
They call themselves The New Florida Follies, a name that hints at their elaborate costumes, dance numbers, and classic Broadway-stay allure, with demanding performances that range from kick line formations, pinwheel turns, and even lip syncing.

They are age 55 and up, with Jeffers currently being their oldest member. While she is among the few who didn't dance professionally, she danced her whole life. During the Depression, she worked hard for the 15 cents she was paid every week, so she could take tap lessons at a street corner dance studio in West Philadelphia where she grew up.
"I love dancing because it brings joy to both the performer and the audience," shared Jeffers, who is on leave right now after suffering double shin injuries, but is still driving, going to church, and taking Zumba lessons. "Who doesn't like a good number," she added.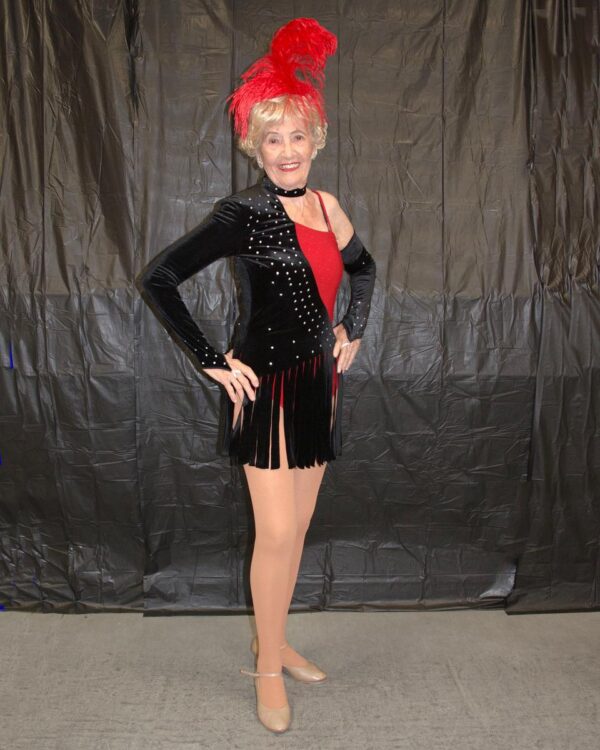 Dancing for a Cause
With a long history of near sellouts for their shows at the landmark Parker Playhouse in Ft. Lauderdale, Jeffers is right. The group, which also includes former dancers from the the 50s to 70s Jackie Gleason Show and retired Manhattan Latin Quarter chorus girls, is a revamp of the original Florida Follies—which was created by New York City dancing legend Cathy Dooley in 2001. Since 2015, the silver-haired troupe has been under the direction of Cheryl Steinthal, a former New York City Rockette who has been dancing since she was 4. The 67-year old Atlantic City, New Jersey native also danced with Liza Minelli and was a stage director and choreographer for Miss New York and Jersey pageants.
Continuing in Dooley's footsteps, Steinthal has continued to choreograph the New Florida Follies, to unique stardom for oft-written-off golden-age performing artists. Following a one-year hiatus due to the recent pandemic, she stepped up the group's once-annual performances to now put on seven shows a year. 
The leggy ladies (plus four male members) practice three hours a day, twice a week. Aside from the physical demands, there's also a myriad of fast costume changes backstage. The only time their age really seems to show is in height. As Steinthal mused, "we have to retake height measurements from time to time…the reality is, people shrink when they get old."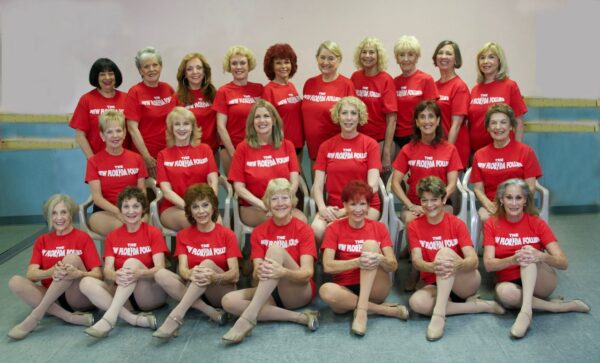 In spite of all their hard work, the dancers don't take a dime from their ticket sales. They are completely unpaid and perform purely as a nonprofit with all proceeds going to a variety of children's charities. As their slogan states, "we are the older generation taking care of the younger generation."
One of the groups they help is The Ukulele Kids Club, an organization that donates ukuleles to children hospitalized with cancer and other serious illnesses around the world. The New Florida Follies also donates directly to children's hospitals like the Children Diagnostic Treatment Center in Ft. Lauderdale and also to the Make-A-Wish Foundation. "It is the kids," emphasized Jeffers, that motivate her. "That's what I like best, helping the kids."  She even took dance classes with her daughter to stay in shape.
It's Showtime
In spite of being an all-volunteer troupe, their shows are tailored with the same kind of detailed fanfare as high-paying gigs. 
At one point, there were six former Rockettes performing together, including Arlene Acker, who worked a show with Annette Funicello, a popular teen star during the 1950s; and Sheila Philips, who once had late-night lasagna with Liberace during a Las Vegas tour. An Ohio native who started her 14-year stint with the Rockettes in 1966, Philips also makes the eye-catching and highly-festooned feathered headdresses the dancers wear in the various skits they put on.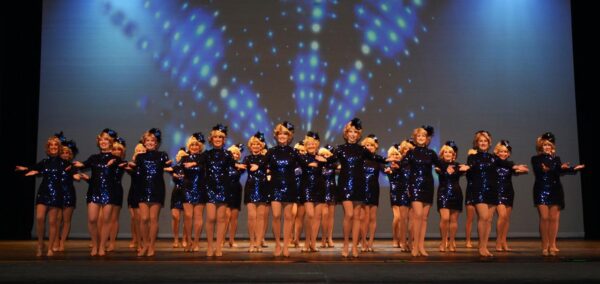 As for their blockbusters shows, they have included such unforgettables as a full rendition of Barry Manilow's 1980's popular retro-musical Copacabana, and "Million Dollar Baby," a highly choreographed number in a speakeasy in 1920's Charleston—involving a purse snatching. 
There have been snafu moments too. During a parasol number for "Opening Day At The Races," which is based on a scene out of the classic musical "My Fair Lady," one of the  dancers lost her giant wig when her umbrella got caught in it, leaving her on stage with just a wig cap on.
"Happen to be her first year, her very first year," recalled Steinthal. "So she just grabbed her wig and ran off stage." Seconds later, she returned after some simple encouraging words from the stage manager: "Just plop the wig back on your head and go back out!" she exclaimed to the frantic dancer.
The New Florida Follies are full of endless surprises. As classic as their routines can be, the senior dancers have also kept in step with modern times, putting on a fantastic Star Wars number dressed in black with gold capes to depict Darth Vader.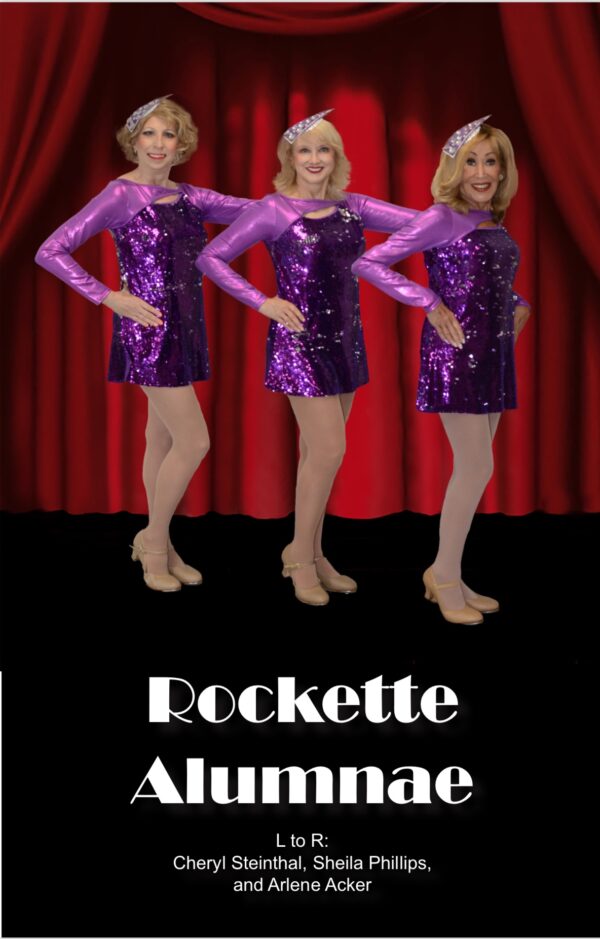 With Jeffers pushing 100, the New Florida Follies has found a way to showcase the mother of six, the grandmother of nine, and great-grandmother of eight, while easing the demands of the show on her.
Until her fall, Jeffers could be seen under the spotlight playing the tambourine in a number set to the oldie but goodie tune, "Music! Music! Music! (Put Another Nickel In)." Jeffers, who is deeply religious, called the New Florida Follies the ultimate in "sisterhood" and an experience she never expected to have in her elder years. "I thank God for it," she said.
Girlfriends the New Florida Follies clearly are. With a mountain of bragging rights, it's Jeffers who Steinthal decidedly boasts about. "She can still do a good time step," she said.