What did you want for your birthday when you were a kid? Toys? Video games? A bicycle? A new phone? For a 16-year-old student at Beachwood High School in Ohio, she has very different requests.
"For a lot of birthdays, I would ask for canned food instead of birthday presents," Lena Leland told Epoch Times.
Leland has been very committed to charity work over the years, both in and outside of school. The canned food went to her school's food drive, where she helped raise hundreds of pounds of food for the local food bank—but she's also done some rather impressive work with Bellefaire JCB's Youth Homelessness Program.
"I was the president of my middle school a couple years ago and we collected almost 3,000 toiletries to donate," she said. "That took a lot of work getting in contact. I asked dentists to donate stuff, I asked doctors, so that was a lot of work."
Most recently Leland ran a coat drive for Coats for Kids Cleveland, making sure that the children in her area had something warm to wear in the winter.
"My mom and I just wanted to find something that a lot of people had that could be donated. After doing some researching, [we found that] Coats for Kids Cleveland was a very reliable organization. A lot of people were raving about the good they do," Leland explained.
"We realized that tons of people had coats in their closets that they haven't worn in years, and it just made sense."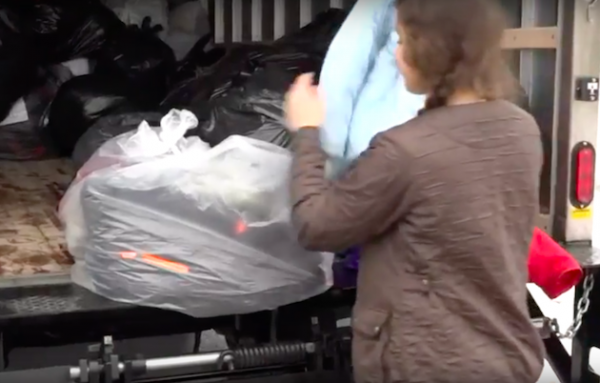 The drive started in October with pick-up dates on October 28th and November 19th. When local news station, WKYC 3, covered the story, Leland had collected over 100 coats for the drive. Yet, as of December 21st, that number has doubled.
"A few weeks ago, I asked the head of student activities at my school if I can get all the lost and found coats at the end of the period," Leland recalled. "After seeing me on the news, he asked me to see him today and I did … I'm going to get about 100 more coats. So now I'm going to be around 220 coats."
Leland organized every aspect of the drive, from passing out flyers to picking up coats to packing up the trucks. Despite this, she had no real issues keeping the project running.
"The people that donated were very eager and excited to donate, and that made it really easy for me," she happily remarked.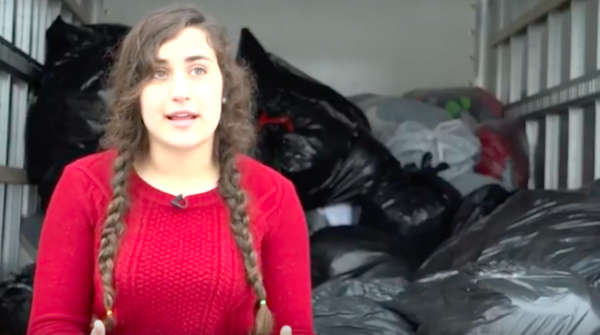 While the drive is now over, Leland has been encouraging others to donate directly to Coats for Kids and check their list of drop-off locations. She's also been encouraging others to organize their own drives, saying that it really isn't that difficult to make an impact on your community.
"This could really help a lot of people and wasn't that much work. I think that a lot of people should be persuaded to do stuff like this because it will help the community in ways you don't understand. It well help the community in emotional ways, and it will help the community because there are people who are cold that need coats," she elaborated.
"It's not that hard to make such a big difference."
Not only was Leland able to put a big project together in a short amount of time, but she's also highly involved at school. She's a member of many groups including Health and Wellness Club, Student Council (where she serves as Secretary), Student Advocates for Youth, and Ecology Club (serving as President).
She's already an extremely impressive student with great leadership skills and I can't wait to see what she does in the future!
[via WKYC 3 and Lena Leland]