One of the world's tallest horses has made a new home at a rescue center after the 8-foot-tall giant outgrew his owner's stables.
Phantom the horse officially measures 20.1 hands tall (2.06 meters) to his withers, but in reality, his head sits at around 8 feet. Weighing a staggering 2,000 pounds (approx. 907 kg), he became too big for his owner to handle and had to be moved to a rescue center.
He is only an inch shorter than Big Jake, the world's tallest Belgian gelding horse that died in June.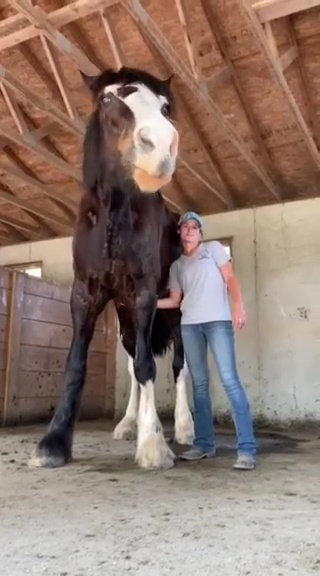 Phantom the 7-year-old shire horse is so big that his back is above head height for many riders, and they have to use a special ladder to climb up to ride him.
Rescuers at his home, Gentle Giants Draft Horse Rescue in Mount Airy, Maryland, said he is the tallest horse they have on the farm—but is a "big baby" at heart. Thankfully, he has 300 acres to explore, as well as munching down enormous bails of hay every day.
While many of the around 120 horses at the farm go on to permanent homes, volunteers are so fond of Phantom, they are going to let him stay forever.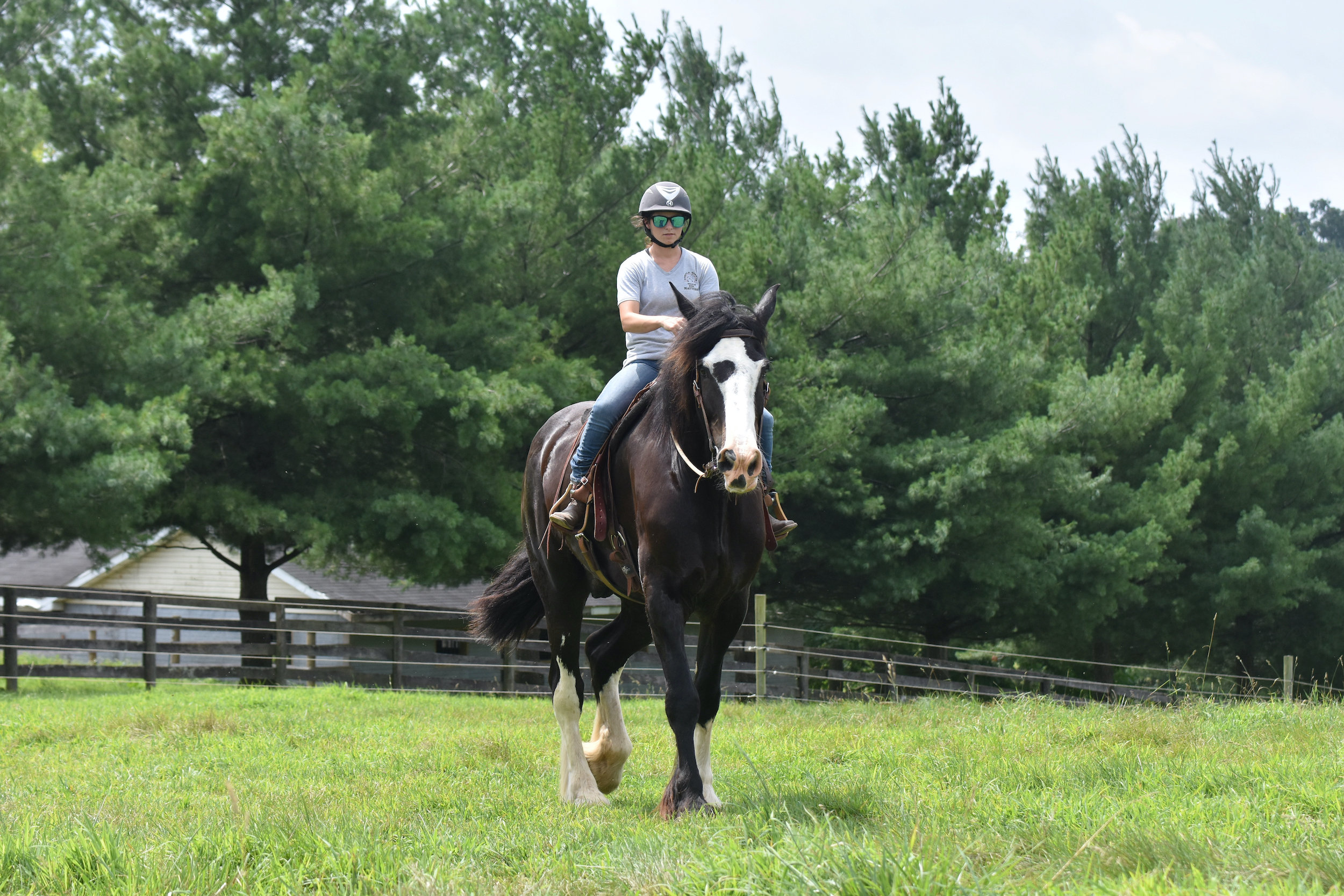 Phantom is preparing to audition for the center's mounted archery and drill routine team, and it's hoped he will be able to tour county shows soon.
Lauren Nation, 32, development mentor at the rescue, said: "We can't take Phantom anywhere without crowds coming over to stand next to him and get a picture of the giant horse. Many people can't believe there are horses as big as him.
"Our trainer, Courtney Garner, describes riding him as an incredible experience. She rides gigantic draft horses all day but he's the largest horse she's ever ridden.
"He has so much power, but with his laid back personality, he prefers to take things slow and easy which makes the ride even nicer.
"He is the definition of a gentle giant—goofy, loveable, wants all the attention. He comes to the fence line to greet guests and volunteers and is a pleasure to be around."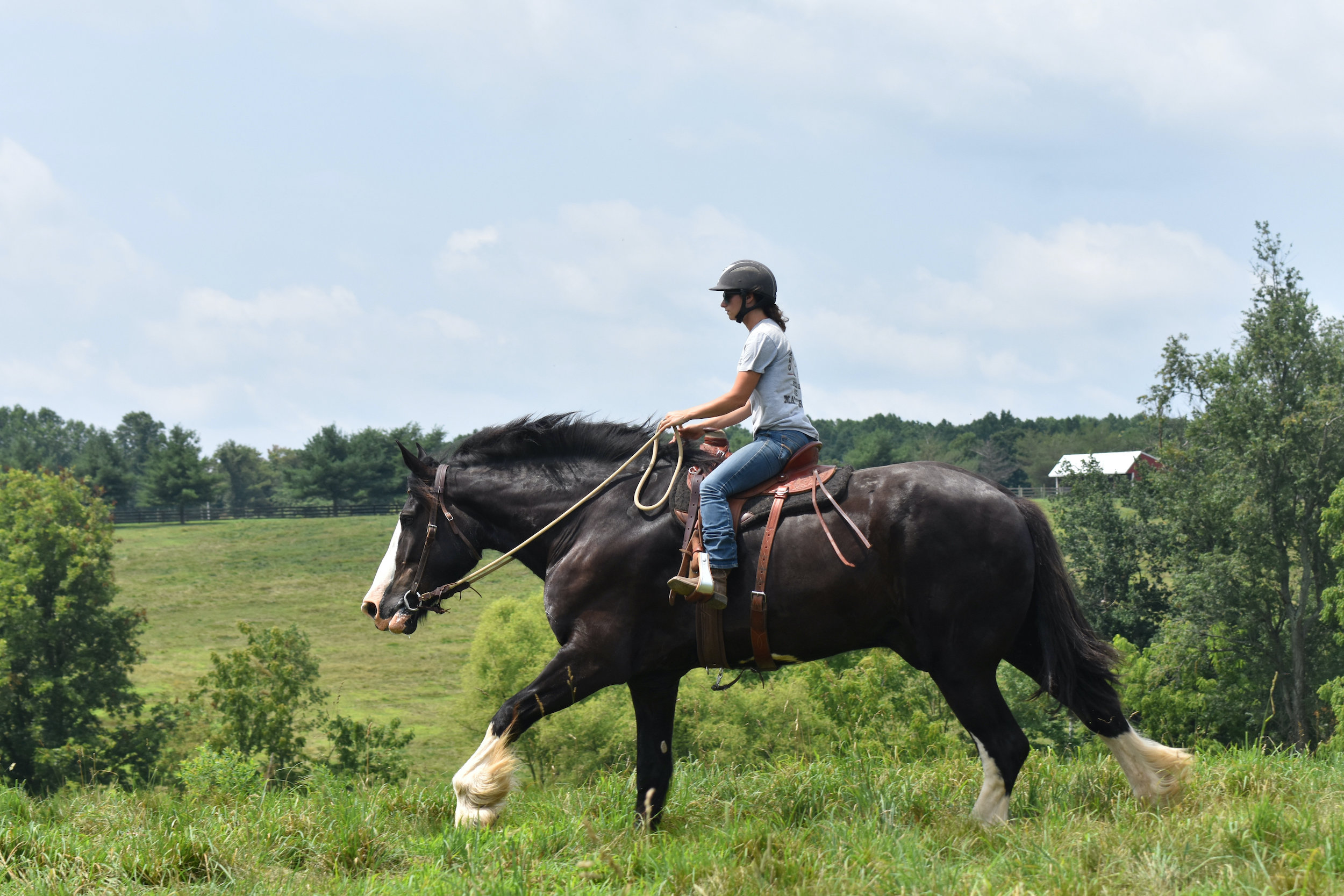 Speaking in a video, a worker at the farm said: "He was a horse that the owner could no longer take care of.
"When he arrived he was a little bit underweight and needed some corrective hoof care.
"His owner was trying very hard and loved him very much, but had never had a draft horse before and wasn't used to the special needs that they have.
"You really feel it when you ride him. Like even if you are used to riding big horses you get on him and you realise that you are a long way away from the ground."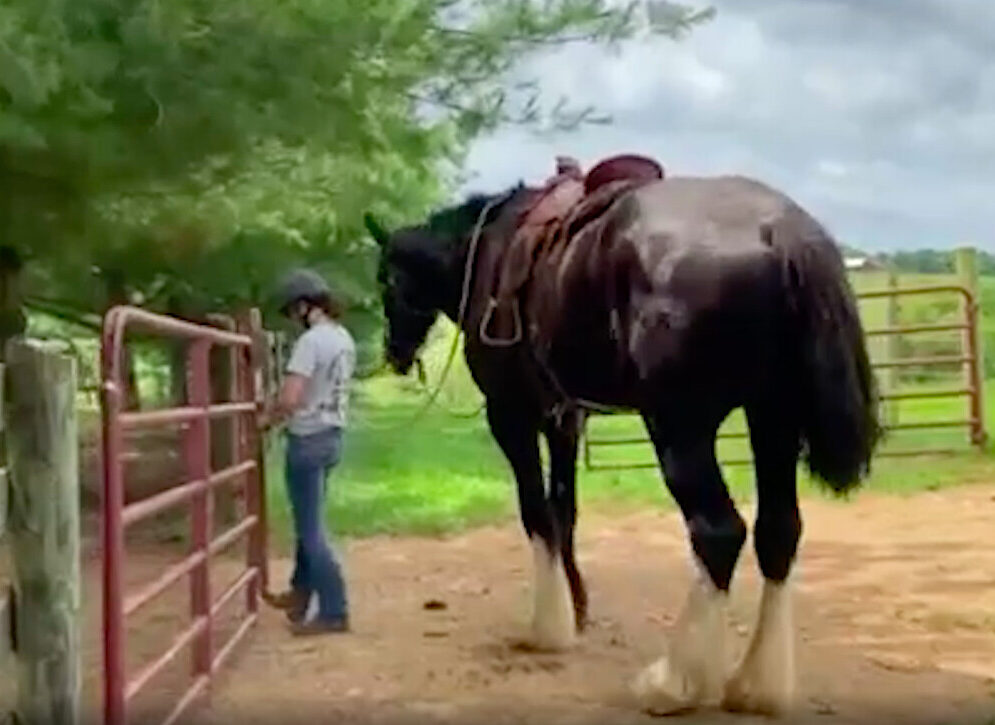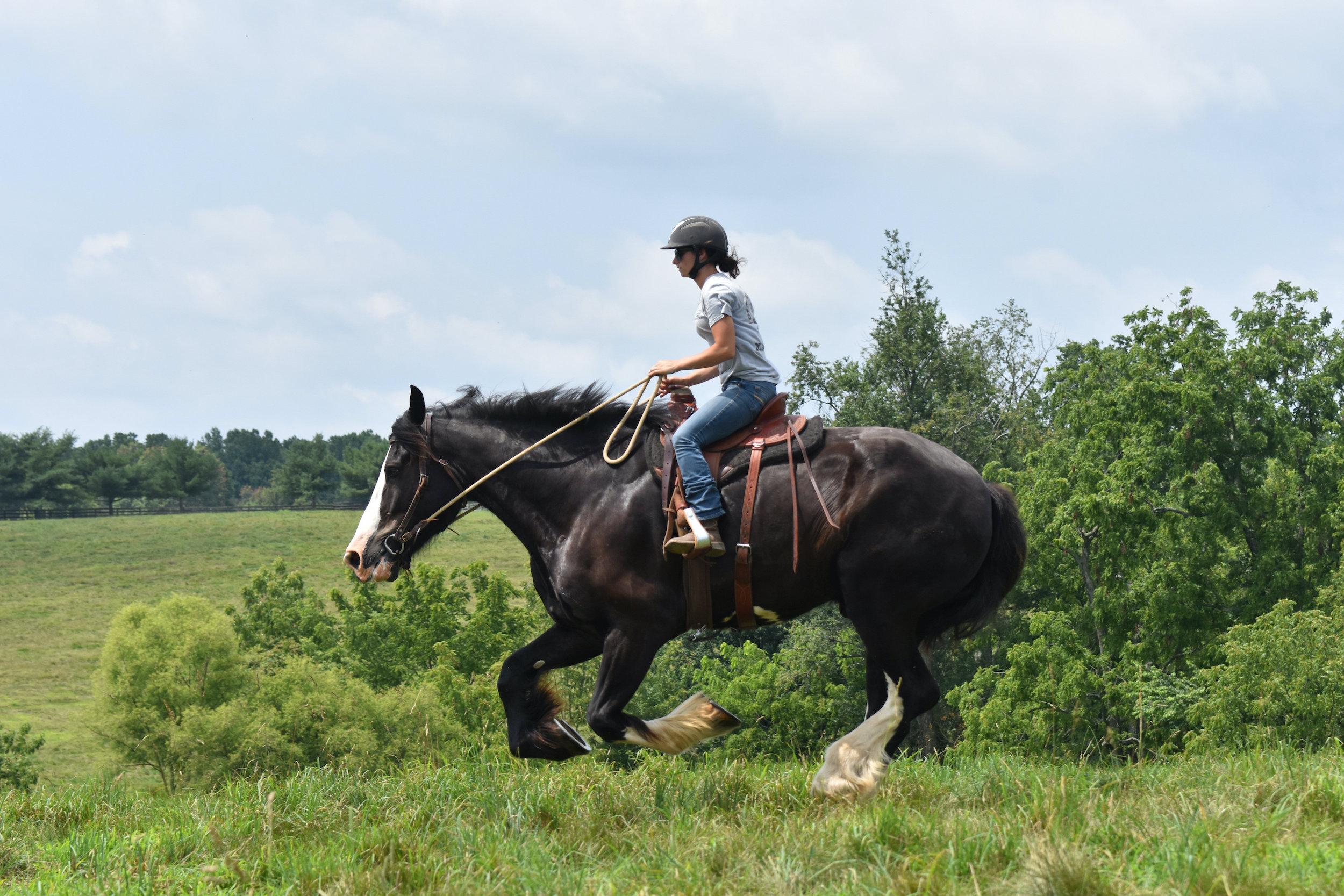 Though Phantom is only an inch shorter than Big Jake, Lauren says she has seen horses taller than Phantom.
She said: "Each day our staff and volunteers arrive at the farm to feed every horse across our 300-acre property.
"They provide medications and special treatments, and in the hot summer months, horses like Phantom get a cold rinse with the hose and sunscreen applied to their pink noses.
"Volunteers love to bring special treats and Phantom knows who has something tasty in their pockets before they even enter the field!
"We frequently have new arrivals who have just been rescued from auctions and are being rehabilitated by our expert Animal Care Technicians, vet, and farriers."
The gentle giant will try out for the mounted archery and drill team at the rescue to see if he has what it takes to strut his stuff at local county and state fairs.
Epoch Times staff contributed to this report.
Share your stories with us at emg.inspired@epochtimes.com, and continue to get your daily dose of inspiration by signing up for the Epoch Inspired newsletter at TheEpochTimes.com/newsletter