Ed Boran was in high school during the Vietnam War, and he wanted to become a Marine. His sophomore year in college, he told his mother, and she cried. Boran didn't have to go to war—he had an exemption because his father had passed away. His brother, who had served in the Army, had also passed away. But a few months later, she came back with a Catholic medal with an enameled red, white, and blue border that bore the words "Sea, Air, Land" and said he could join.
"I haven't taken it off since," Boran said.
Boran was in combat for 13 months, and the Marines lived up to every expectation of character he had for them.
"What stood out to me was the loyalty and the professionalism of the military at the time. It validated my rationale for becoming a Marine. It was everything I had thought about and hoped for, and it came to fruition. I have no problem dying for a good Marine," he said. "It makes you a brotherhood. That's what I found to be enlightening and fulfilling and the reason why I'm still connected with the Marine Corps."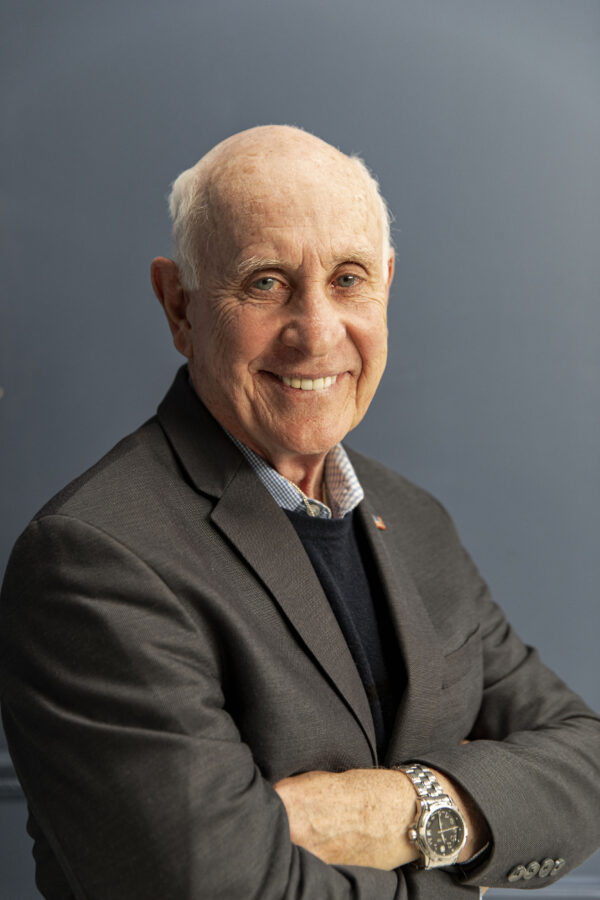 This is something that never leaves you, which is why Boran now volunteers most of his time with the Marine Corps-Law Enforcement Foundation (MC-LEF), which serves families of fallen Marines. Boran has worked with the foundation for the past eight years, and in 2014 took over as co-president along with John Conner.
Since its inception in 1995, the organization has given $78 million in scholarships to more than 4,100 children of Marines and other humanitarian assistance to families, such as covering an officer's medical debts.
"I am a former Marine, and Marines look after Marines—that's part of it. The bigger part is, I was in combat for 13 months and I have little residue from that experience. This helps me out an awful lot," Boran said. "It makes me feel fulfilled, grateful that I'm there to help out other Marines. This is therapy as far as I'm concerned."
Unbreakable Bonds
The bonds Boran forged in Vietnam has stuck with him to this day.
When Boran got to Vietnam, he met 19-year-old corporal Willis Turner, who just had a way with people.
"I thought the world of him right off the bat," Boran said. He made Turner a sergeant within a month and platoon sergeant within two.
"It was the best decision I ever made as a platoon commander in Vietnam because he was so spectacular. He was so good with the troops."
"I found out years later, he never said a word to me, that he was the recipient of the Silver Star for saving six Marines during a firefight which ensued about two or three months before I got there," Boran said. One of those Marines was the lieutenant who was Boran's predecessor.
"Corporal Turner left his secure position, went over a hill to where all these wounded Marines were, and he would grab one—bullets were flying all around—and drag him back to safety. And he did that six times," he said.
The two of them lost touch after returning from the war, and Boran had tried unsuccessfully to track him down for several years. But just two months ago, they finally reconnected, at a MC-LEF fundraising dinner event in Dallas.
"He lives in Dallas and after 51 years of trying to find him, I just got a hold of him," Boran said. "He showed up at the airport to pick me up and I have a picture on my cellphone of us just crying and embracing and embracing and crying at the airport."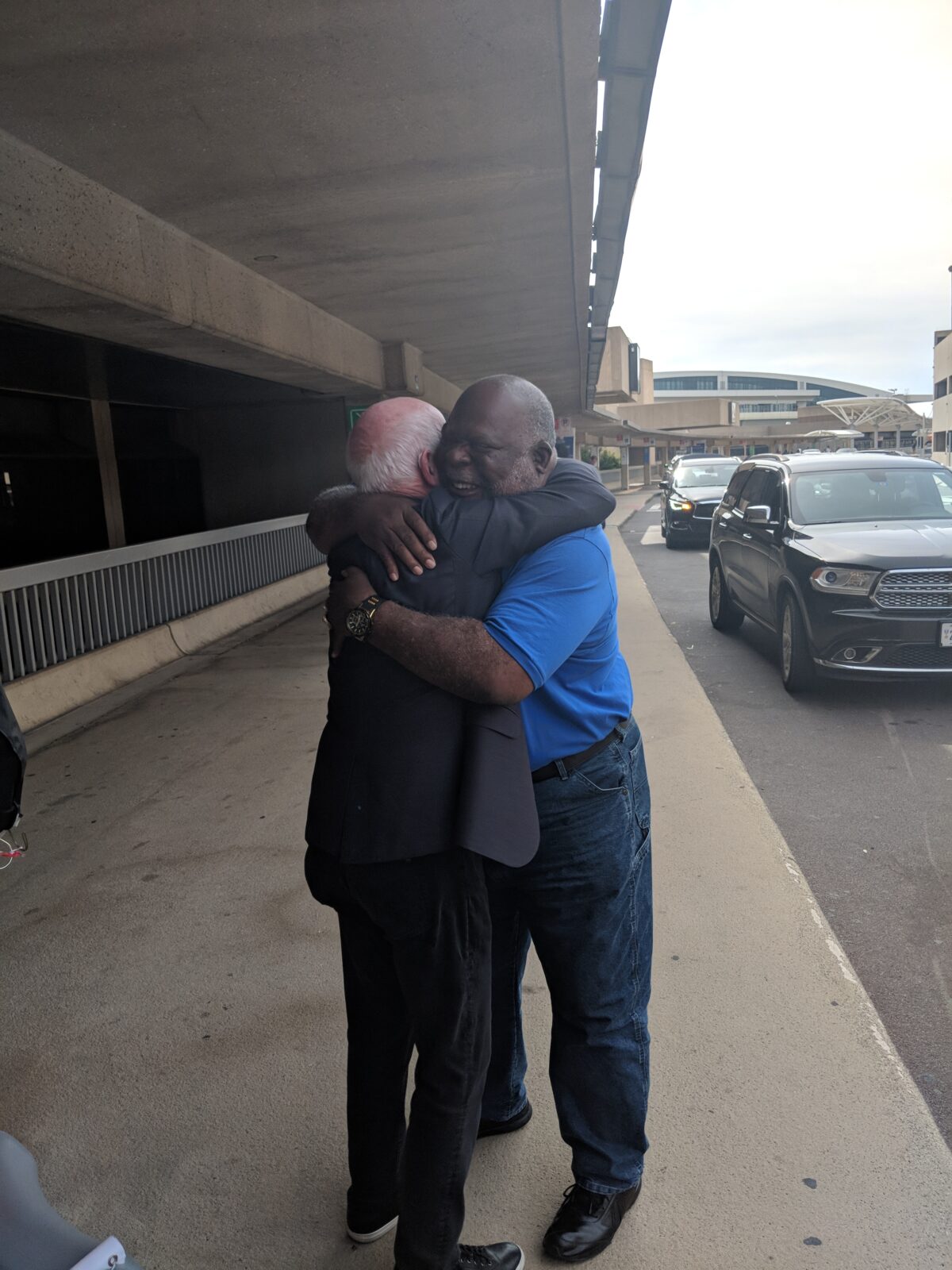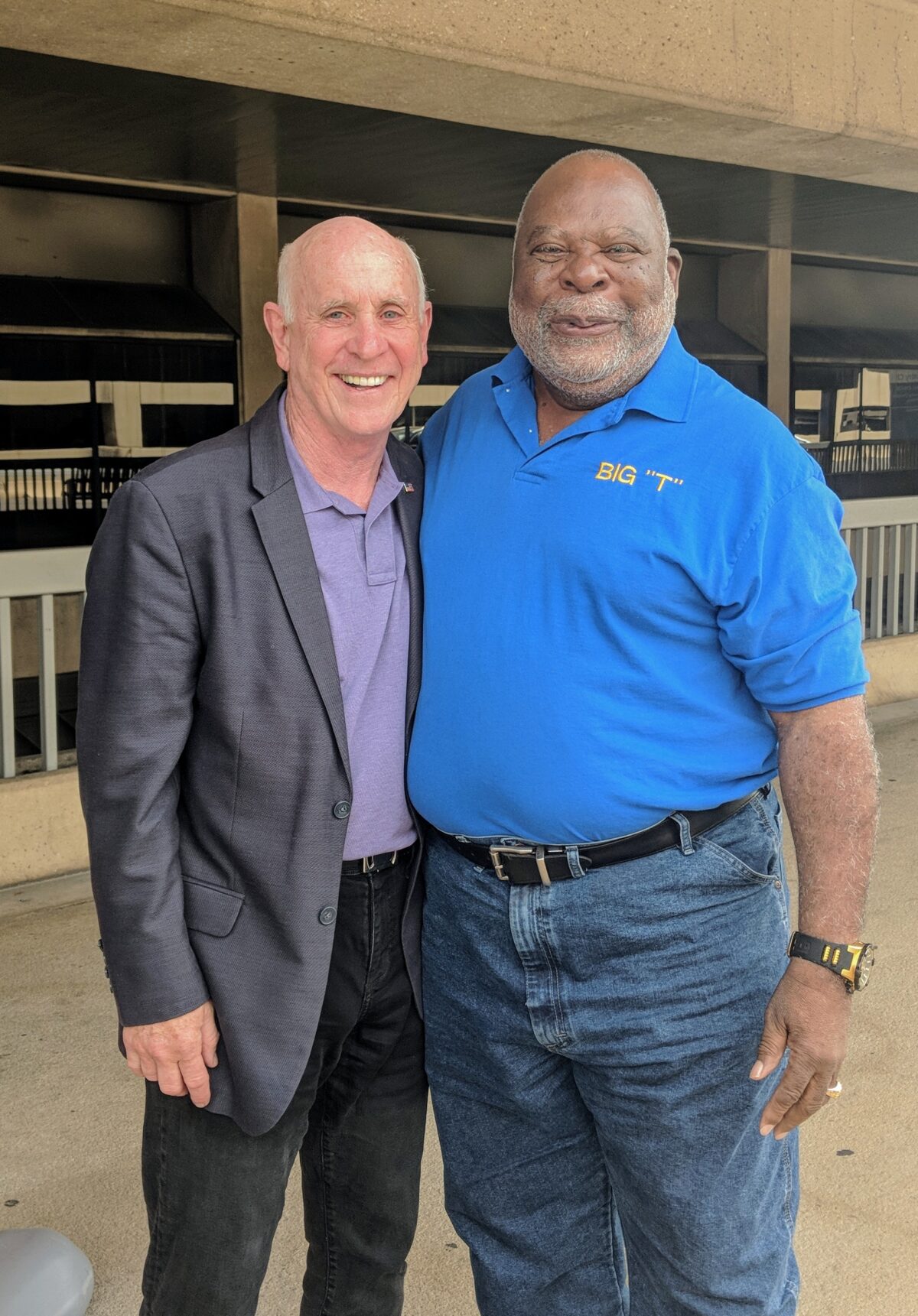 "He was a true hero and great soldier and a great example to the platoon. When he was with me he probably saved several lives because he was on top of these guys," Boran said. "I just think the world of this fellow and I'm so glad we reconnected after 51 years."
Helping Families
There's an iconic photo of a young boy choking back tears at his father's funeral, as a Marine hands him a U.S. flag. After the death of Marine Staff Sgt. Marcus Golczynski in Iraq in 2007, MC-LEF created a scholarship bond for his son.
"The son just graduated college. The son graduated college and calls the office and says he graduated college, 'I want to thank you all for helping me out, get me through college,'" Boran said. "That just happened in the last month, that's why it's fresh in my mind."

"As of January 1 of this year, we upped the amount of the scholarship grants each child from $30,000 to $35,000," he said.
When a Marine, Navy Corpsman, or FBI agent dies in service, the MC-LEF then deposits $35,000 into an account in each of their children's names and hands the account over to their parent or guardian to hold onto until the child is 18 and can access the funds plus interest.
"Our dream would be that they go to college," Boran said. Some don't and invest the money in other ways, and it's theirs to do so, but the majority of the children do put the money toward college. "It's great to hear their success stories, what they've gone on to do. And some of them actually end up donating money on a yearly basis to the foundation as a thank you to us."
There has been a sea change in the attitude toward veterans during Boran's life. Today, Americans are appreciative, and Boran often hears "Thank you for your service." This respect has grown over the years, as has support for the foundation.
Boran remembers when his plane landed in California after a 15-hour flight back from the war; the first thing they were told was, "Don't leave the plane."
He was stunned; they'd just spent half a day sitting in an airplane to come home and were now told to stay put.
"They said, 'You can't leave the plane because there are demonstrators there,'" Boran said. The plane dropped off those going home on the West Coast, and then headed for New York, where Boran heard another announcement.
"They said: When you get home, you take your uniform off and you're not put it back until you report back 30 days later to whatever base you're going to," Boran said. He wasn't sure what he was hearing. Then he got home, and saw the total apathy toward those who'd served in the war.
"Nobody cared. 'Where have you been?' 'I was in Vietnam for 13 months.' 'Why? Why'd you do that?' It was total apathy. It was just no sympathy whatsoever, no appreciation. It was a dark cloud over veterans coming back from overseas and that existed for many years later," Boran said.
He recounted: "In May 7, 1985, the Vietnam Veterans of America wanted to have a ticker tape parade in New York City, finally, 10 years later, after the war was over, to welcome home the Vietnam veterans." The city said the organization would have to come up with enough money to cover the costs of security, cleanup, and so on.
"They came down to the last day, they were a million dollars short," Boran said. "And a guy named Donald Trump stepped forward."
Without fanfare or publicity, he handed the organization a check for a million dollars.
"He says, 'You'll have your parade,'" Boran said. Trump is also regular donor to MC-LEF.
"After 1985, I think it's slowly, very slowly turned around, and now everybody loves a veteran," Boran said. "Thank you for your service—that's what everybody says, but nobody said that before. It's a 180-degree turn."
An Uplifting Role
Boran has a nearly full-time position doing everything from taking out the garbage to handwriting thank you letters and ordering golf balls for their events. The nationwide organization puts on 16 or 17 events a year, and he and the co-president travel to attend almost all of them.
Out of the entire organization of more than 100 people, they work with only one part-time employee, and thus are able to give almost every dollar donated to the organization to the families who need it.
"Going back eight years, my biggest challenge was to get the word out because nobody really, even in the Marine Corps, even heard of the MC-LEF," Boran said. "So my biggest challenge was to get the word out there as much as possible."
Boran encouraged people to hold more golf tournaments around the country, and they added events in Las Vegas and Scottsdale, in California, along with five or six more each year on the East Coast.
"Once we got the word out, people appreciated what we do," Boran said.
He really feels MC-LEF is making an impact, not just for the families of Marines and federal law enforcement, but for regular Americans who appreciate the mission.
"Donors across the country see something that they appreciate, and the outpouring from Americans across the country is just amazing," Boran said. "The fact that we have expended over $78 million and monies keep pouring in because people believe in our cause and they want to help these families out."
"They're there to support their fellow Americans. It's uplifting, it's terrific," Boran said.
Luckiest Guy in the World
When Boran isn't traveling across the country for events and raising awareness for MC-LEF, he spends as much time as he can with his family.
His three children are all married and he now has nine grandchildren, and the whole family gets together every year for major holidays.
"I get to see them as much as I possibly can," he said. "They're wonderful, everyone is just absolutely precious, out of this world. I'm the luckiest guy in the world."
The foundation does keep him busy.
"Since January 1, we've expended just over $2.5 million, affecting the lives of 121 children and families," he said. "Just the fact that you're helping all these people out, these children out, who under ordinary circumstances will not receive anything like that. It's just rewarding."
Many of the MC-LEF chapters and annual events across the country were started by someone who was a Marine or had a family member who was a Marine, but the majority of the people who volunteer for MC-LEF aren't.
"You know what's funny, probably more than 50 percent of the people, of the over a hundred people that volunteer, they were never in the Marine Corps, they were never in the service. That struck me. It's probably more like 60 percent that were never in the military, but they, for some reason, appreciate what we do," Boran said.
"I'm the luckiest guy in the world to be in a position that I am. I get more back than I give."