Matti Raekallio's Intimate, Free Performance at Juilliard
A series of faculty performances this fall
September 29, 2013 6:47 pm Last Updated: September 29, 2013 10:30 pm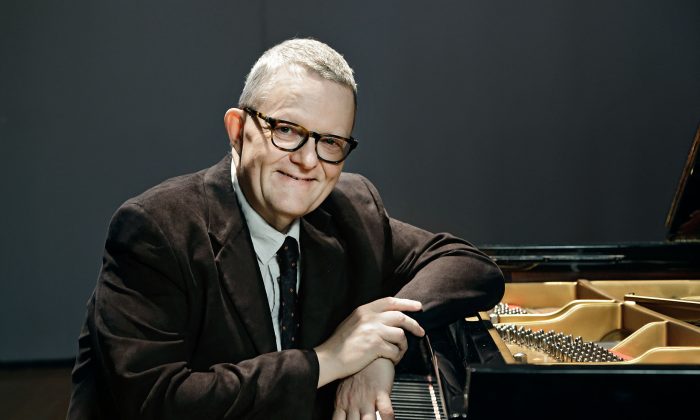 NEW YORK—The audience felt a particular intimacy during eminent Finnish pianist Matti Raekallio's free performance at Juilliard on the evening of Sept. 21. The recital is one of several by pre-college faculty pianists of Juilliard scheduled this fall.
Often warmth is lost in the grand auditorium of the neighboring Lincoln Center. Paul Hall, however, is a relatively small venue, which leaves space for interactions between the performer and the audience. 
Raekallio played Beethoven's Piano Sonata in E Major, Op. 109; Finnish composer Rautavaara's Piano Sonata No. 2, Op. 64 ("The Fire Sermon"); and Wagner's Tannhäuser Overture, arranged by Liszt, with an ease only possessed by the most accomplished musicians. 
Afterwards, he entranced us with three encores that consisted of various little tunes such as Finnish folk song called "I do love you."
"It's very appropriate for this room," Raekallio said. The crowd responded with an "aw." 
Some say that a composer's soul lives on through his music. There was a depth in Raekallio that seemed to say this was true. 
He played without dramatic physical movements, yet he captured the fury of Beethoven more than those who move with passion.
Perhaps the depth in his playing is connected with his philosophical inquiries. 
Raekallio considered quitting piano in his early 20s to study the combination of musicology and philosophy, he told The Juilliard Journal. 
He didn't begin playing the piano until age 11, a rather late age for successful professionals. He did not particularly like the piano either, until he heard pianist Sviatoslav Richter perform a few years later. 
He could not "analytically process anything of what [he] heard that night, but the immense energy, concentration, and some kind of strange electricity of the performances gave [him] an experience that just wouldn't go away," Raekallio told The Juilliard Journal. 
It seems that the "strange electricity" carries on in his playing today, especially in the Liszt's arrangement of Wagner's Tannhäuser Overture. 
There was a steadiness in the way he played this exhilarating song as he built on its emotion. 
Raekallio has been a faculty at Juilliard since 2007 and is currently teaching for the Pre-College division. His American debut was at Carnegie's Weill Hall in 1981. 
He is a member of an international research team that investigates pianists' choice of fingering from the viewpoint of cognitive psychology.
He has performed the complete cycles of the 32 Beethoven Sonatas, the 10 Scriabin Sonatas, and the 9 Prokofiev sonatas, as well as 62 piano concertos. These include all of Beethoven, Brahms, Rachmaninoff, and Prokofiev, as well as more rarely-played works like the concerti by Busoni, Szymanowski, and Lutoslawski.
Juilliard has multiple free public performances every week. Some upcoming performances on its calendar include:
Pre-college faculty recitals by pianists Ernest Barretta and Veda Kaplinsky on Saturday, Oct. 19 at 6 p.m. They will perform works by Bartok, Debussy, and Rachmaninoff.
The Juilliard Opera will also showcase Handel's "Radamisto" with Juilliard415 on Nov. 20 and 22 at 8 p.m and Nov. 24 at 2 p.m. 
For more information about Juilliard events, visit http://events.juilliard.edu.