WASHINGTON—In 2006, Martha Boneta fulfilled a childhood dream when she purchased a small 65-acre property called Liberty Farm in Virginia. She had no idea that she would soon become embroiled in a tedious, 10-year-long fight against corruption.
"It's kind of serendipity that it would be called Liberty Farm, and then it would ultimately become a place that people all over the country, really all over the world, view as a place of liberty because of the battle we had there," Boneta said.
Boneta is a small farm owner-turned-national speaker and advocate; the fight for her farm resulted in two namesake bills to preserve the freedoms of small farmers in Virginia.
"My faith in God, my family, my friends, and my love for this country [kept me going]," Boneta said. "[It was] literally 10 years—most people would probably give up because of the sacrifice. … If it wasn't for those things, it would be very, very difficult."
But Boneta triumphed, and she realized her story wasn't just about her and her little farm. She realized our fundamental rights can never be taken for granted, and we can't get complacent. Since then, her voice has been an empowering and inspiring one to many individuals across the country.
On the Fourth of July in the nation's capital, surrounded by friends, Boneta was optimistic about the future of America.
"I know what it's like when you feel like you can't compete against the government," she said. "When I speak all over the country, I want everybody that hears my voice to know that you can make a difference, no matter who you are."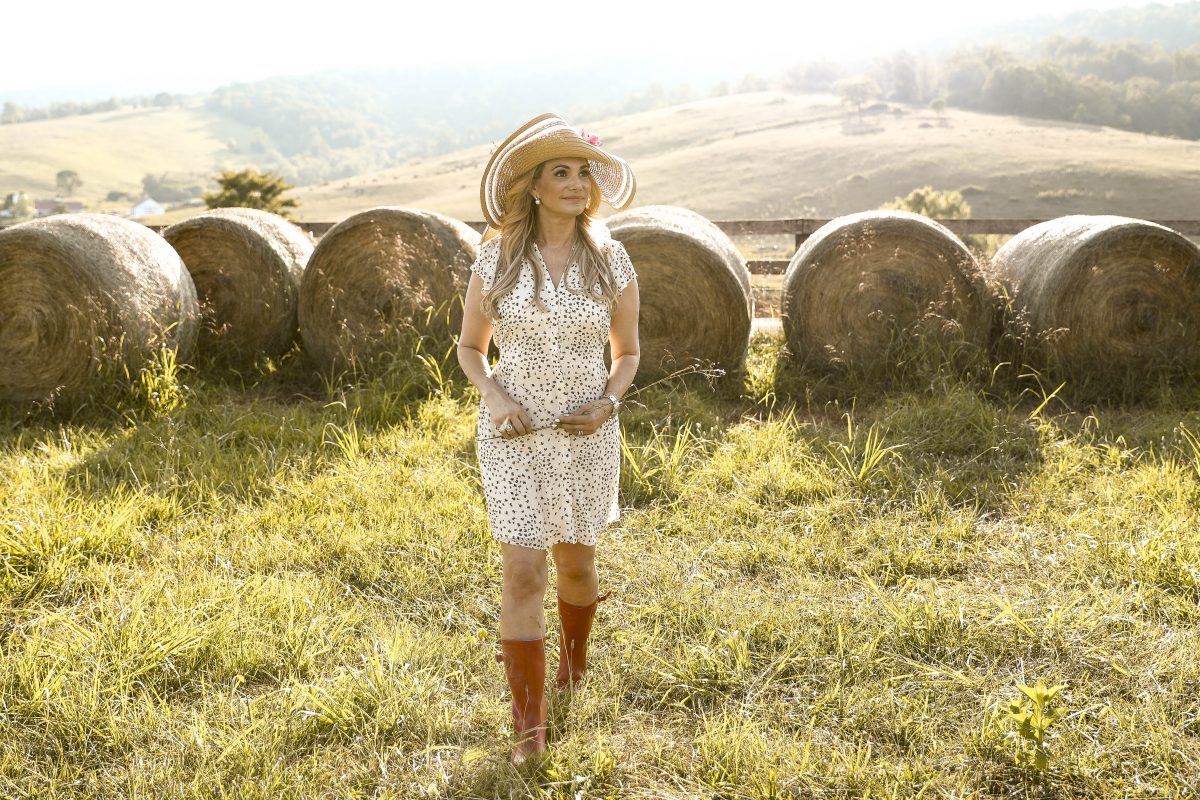 Her Dream Farm
When Boneta was a little girl, her grandmother came to live with her family—Boneta's mother, father, and two older sisters—after her grandfather passed away.
"She turned our backyard into a massive kitchen garden," Boneta said. "From the time when I was little, we grew enough vegetables in our backyard to feed our family, but also there was enough for the community."
That's when Boneta decided she was going to be a farmer.
"I really fell in love with farming, and the idea of growing food and feeding your family and others," she said. "And I couldn't wait to have my own family farm."
It didn't happen right away; Boneta says lightly her parents probably hoped she'd grow out of wanting to be a farmer. They wanted their three girls to pursue higher education for themselves and to contribute to their community in that way, so Boneta went to law school.
But then she finished school and still wanted the farm. That was where her heart was.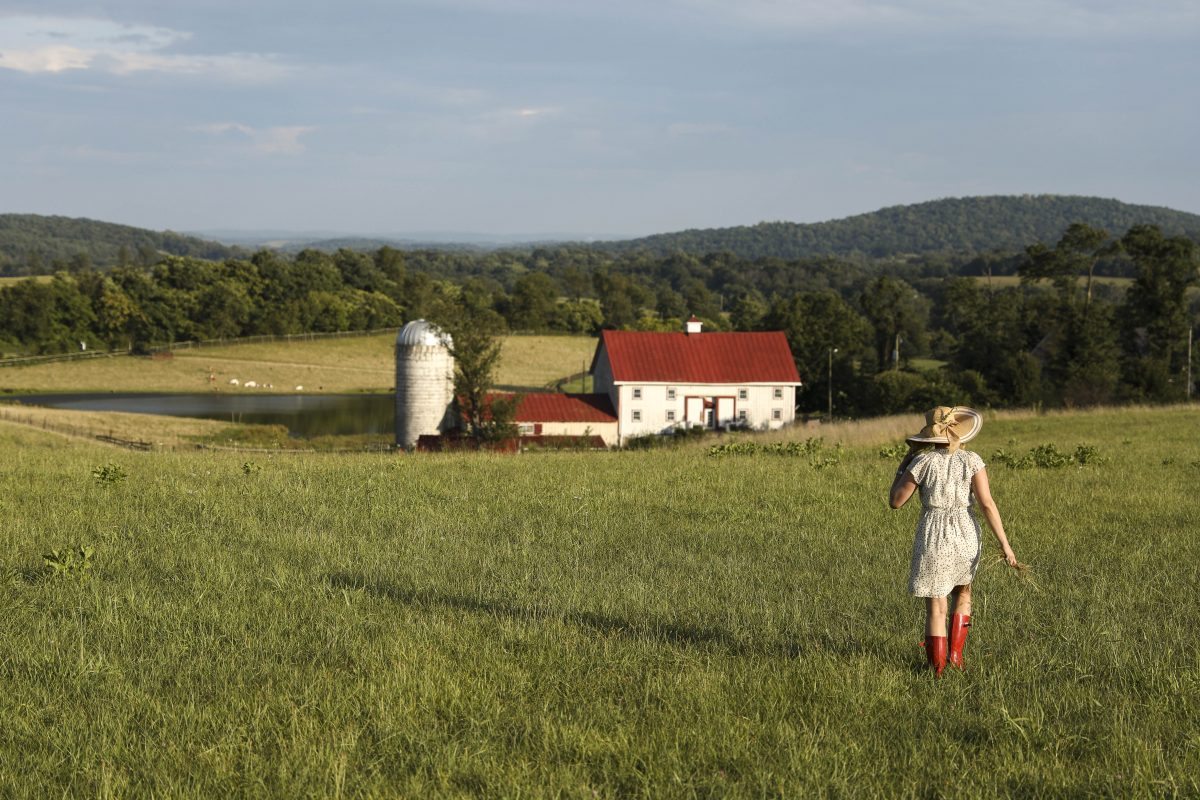 Boneta found Liberty Farm, a little rundown farmhouse from the 1800s on land that was advertised to be the site of Stonewall Jackson's bivouac. The brigadier general had just been promoted two days prior when his troops marched toward the battle where he would make history—the First Battle of Manassas, where 30,000 Confederate soldiers faced 35,000 Union soldiers.
The property needed a lot of love. It would take a tremendous amount of labor just to get it into a condition for farming, but with a lot of heart, hard work, and the help of friends, Boneta was able to rehabilitate the farm.
Small family farms have incredibly low profit margins, and they constantly have to find creative ways to cover all costs, whether that's selling vegetables or exotic eggs, keeping bees, or setting up corn mazes. Instead of an abundance of cash, they have their freedom—at least, in theory.
"I never dreamed in my whole life, I would work so hard, I sacrificed so much just to farm and to just hit roadblock after roadblock after roadblock," Boneta said.
Inspections
Almost immediately, Boneta was hit with inspection after inspection and told she was not allowed to use her land for a whole slew of things not spelled out in the agreement she signed when she purchased the property.
For instance, neighbors had begun coming by daily to buy vegetables or eggs, so Boneta put up signs, which earned her a violation simply because they were handmade. Someone then sent a photo of an abused horse to local government agencies falsely claiming it was an animal on Boneta's farm, setting up another series of hoops to jump through.
The encounters with county inspectors were hostile. Boneta was complying with the terms of her easement, and the inspections were only supposed to occur if the agency suspected she had violated a specific item in the easement. Instead, she was told they were "looking for any changes" and that she would be subject to thorough checks.
It was baffling and threw her worldview into confusion.
"I grew up in a hard-working family where, you know, my mom and my dad told us that if you work really hard you can be anything you want here in the United States of America," Boneta said. "Doesn't matter where you come from, doesn't matter what socioeconomic background is, doesn't matter the color of your skin or what you believe in—if you work really hard, no matter what, you can achieve your dream."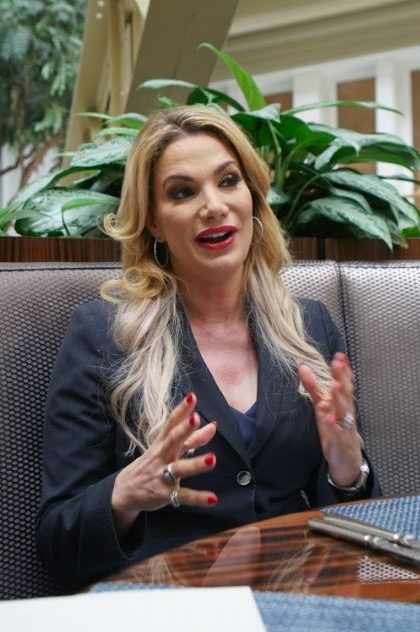 Coming in with that kind of mentality, Boneta said, she was shocked that the government was coming in to try to shut down her farm.
Things came to light when she received a letter from her bank in which she learned that someone on the county Board of Supervisors had worked with a third party to attempt to buy her mortgage. She started digging into public records, and several names kept reappearing.
It turned out that individuals from various groups—real estate, environment, government—had come together to try to push Boneta off her land.
Her discovery of this information didn't stop the harassment; a few years later, she was given a citation for major zoning violations and fined thousands of dollars. Suddenly, she was being criminalized for selling produce on the farm, something all farms did. She had to shut down the farm during peak farming season.
Boneta had turned a rundown, unused plot of land into a lovely farm and very attractive piece of real estate.
She and others realized that the bullying tactics she was subjected to weren't exactly unique, that others experiencing the same thing might have given up and sold their land after the first few years. But she hung in there.
The amount of regulation she was facing escalated until Boneta became national news when her farm was shut down and she was slapped with a $15,000 fine for hosting a young girl's small birthday party. And this was in the state of Virginia, where agriculture is the top industry.
But as the bullying escalated, so did the stakes. Boneta knew that she wasn't just fighting for her small farm, but a basic American right.
"American values are what make us a beacon of hope, all over the world. And freedom and property rights are inseparable," Boneta said.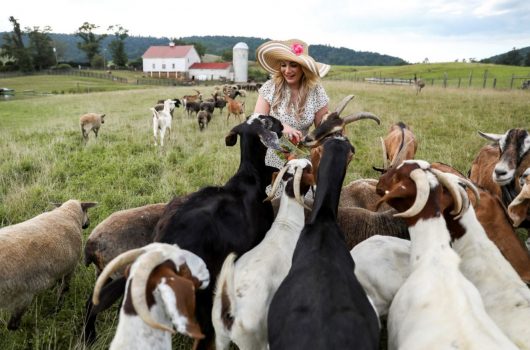 Yet there are localities where people aren't allowed to grow vegetables in their yard or keep a chicken for eggs, despite property law being something the nation was founded on.
Her grandmother had instilled in her more than just a love of farming. "Seeing her work ethic … seeing that devotion to family really instilled those values in me," Boneta said. "Growing up in a family that really values protecting and loving each other … really impressed upon me how important that is."
Make a Difference
She didn't charge into advocacy headfirst and overconfident. The first time Boneta was asked to speak in front of an audience and share her story, she was scared.
"When my story broke and made national news, I was getting asked to speak all over the country," Boneta said. "I was so terrified. I would literally shake and could barely get my words out.
"Then once I started speaking, I felt that if I spoke from my heart, no matter what, that's all that mattered."
Boneta's story resulted in the Boneta Bills 1 and 2, which protect small family farmers from over-regulation, and the bills have served as a foundation for similar legislation elsewhere.
People would come up to Boneta after events and thank her, telling her they were finding the courage to stand up and protect their freedoms. They would seek her advice as well, wondering what one single person could possibly do against endless red tape.
She tells them to show up, participate, and don't be afraid to be heard.
"I'm living, breathing proof that we can fight back against over-regulation, we can prevail, and we can create more opportunity," she said.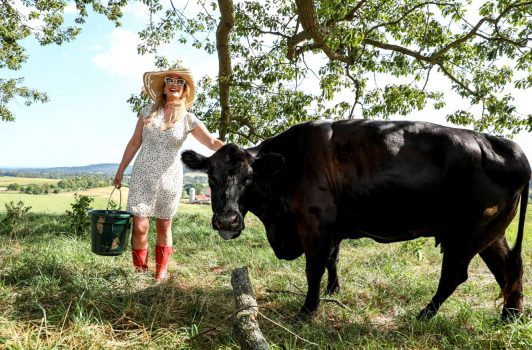 She now speaks about property rights, agriculture, trade, small business, and a variety of other policy issues. But at the end of the day, she is grateful.
"I feel incredibly blessed to be a part of it," Boneta said. "I'm so grateful to be an American, and I'm so grateful to be alive for such as this, to be witnessing these great things happening  to our nation: The economy is soaring, unemployment is an all-time low. … There's so much more to come."
A Farm Restored
Today, just an hour out from Washington, Boneta keeps bees, raises a variety of animals, and grows vegetables sustainably, trying to replicate the robust flavors and textures from her grandmother's garden.
It's a seasonal farm, so when she isn't traveling the nation and speaking at political events, ranching organizations, or college campuses, Boneta is working on the farm through summer and fall.
"I muck stalls, I fix fences, I collect eggs. It's not glamorous work, but it is so fulfilling," Boneta said. "But I'll tell you, at the end of the day, everything I want to know about politics, you can learn on a farm."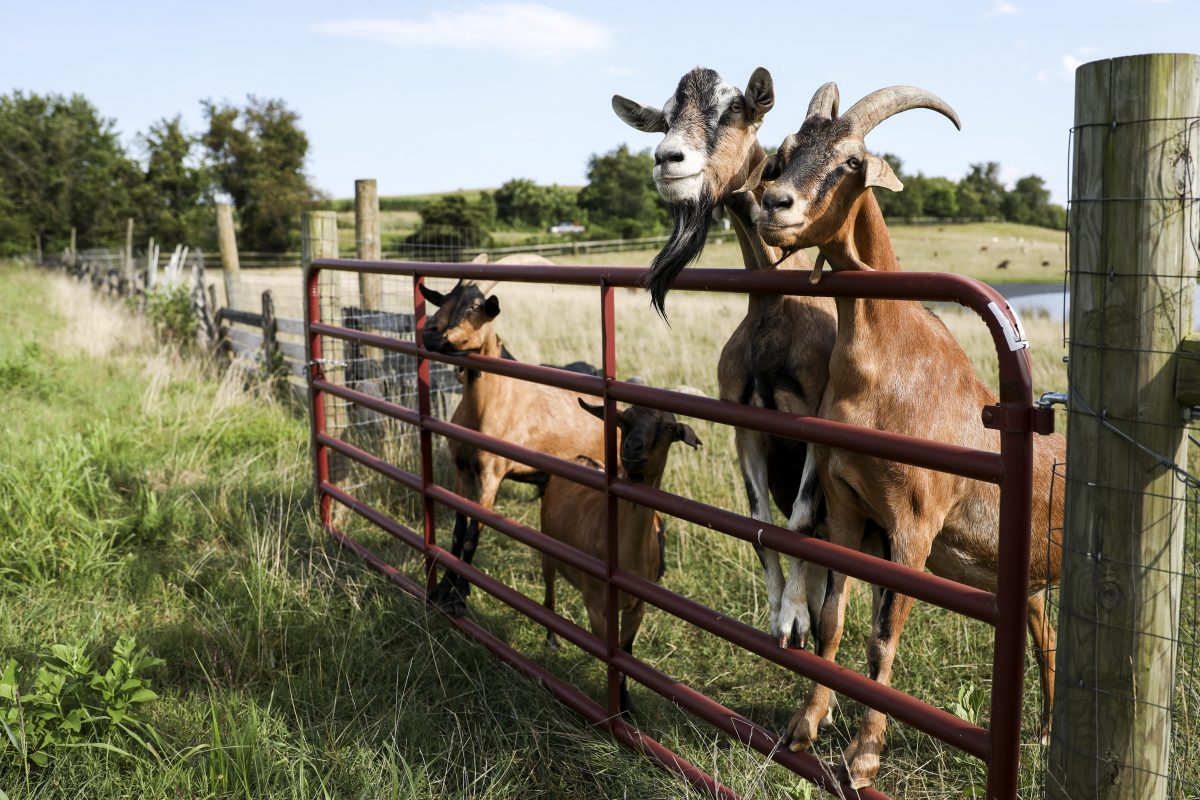 She likens the way the farm animals vet one another to the way legislation is hashed out in Washington, and she extends an invitation to every politician to visit and muck stalls.
"If you're not willing to get dirty with America's family farmers that feed your community, then how can you govern?" she said. "I've had a few take me up on the offer."
She's gratified that she can use the farm for educational purposes; she opens the farm to the public on weekends and does tours by appointment.
"That's probably one of the greatest joys of my life," she said. Many visitors are from the city, and have children who don't know that eggs are warm and come in every color and shape. The children get excited over the farm animals, like the emus, whose eggs are green, sparkly, and the size of a dozen chicken eggs.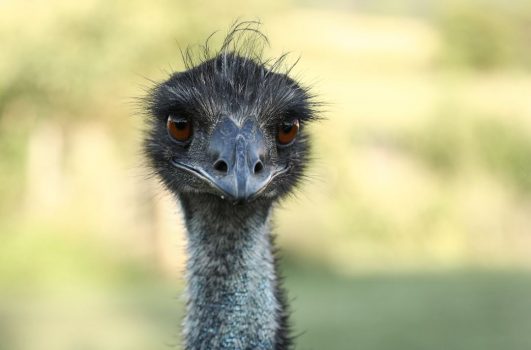 People can forget where food comes from, Boneta said, but there is more awareness today; farmers markets are popular, and many colleges offer agriculture courses.
"It's so important that we continue to keep the American family farmer thriving," she said. "And you know, when the family farmer thrives, really America thrives.
"Farming is freedom. The ability to produce food on your land, without the government intervening and telling you what you can grow or having to tell the government what you're growing. You have the ability to produce the food of your choice on your land and sell it to the public; it's fundamental to being an American."