Marta's Homemade Pastelitos de Guayaba (Cuban Guava Pastries)
When Marta Darby needs her "pastelitos fix," but can't make the drive to Porto's Bakery, the Cuban-born, California-based blogger behind "My Big Fat Cuban Family" puts together her own version of the pastries at home. She uses easily accessible, store-bought ingredients: Pepperidge Farm puff pastry, guava paste, and Philadelphia cream cheese.
Makes 9 pastelitos
1 package frozen puff pastry sheets (such as Pepperidge Farm)
1 bar guava paste (available at most Latin markets)
1 package cream cheese (optional)
1 egg, beaten, for egg wash
Preheat the oven to 400 degrees F. Line a baking sheet with parchment paper so the guava won't stick.
Thaw the puff pastry according to package directions. Cut the guava paste into 1/4-inch slices.
Unfold one of the puff pastry sheets and place on the prepared baking sheet.
Mentally divide the the pastry sheet into a 3-by-3 grid, so that you have 9 squares, and place two slices of guava in the center of each square (18 slices total).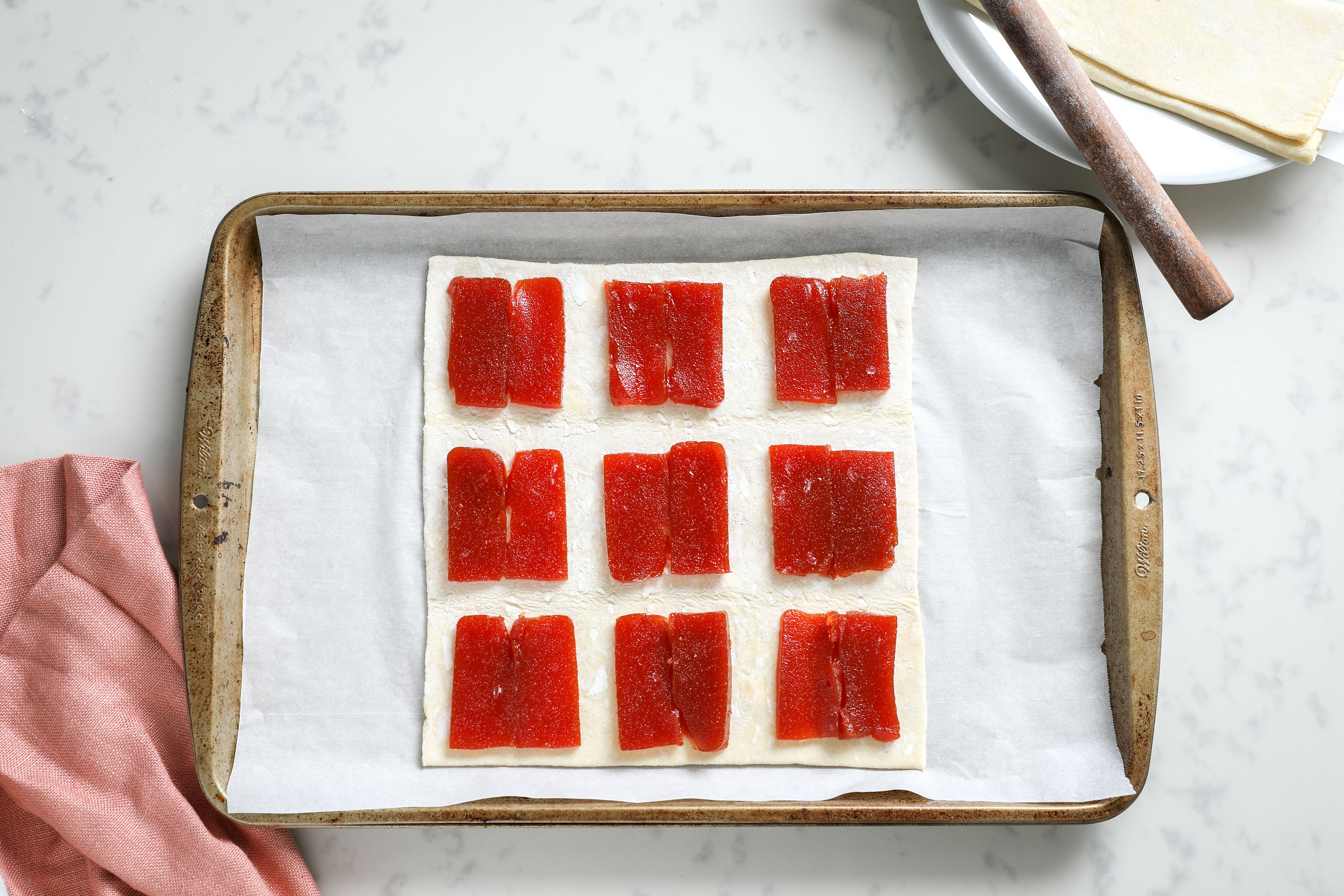 Place a slice of cream cheese on top of each pair of guava slices, if using.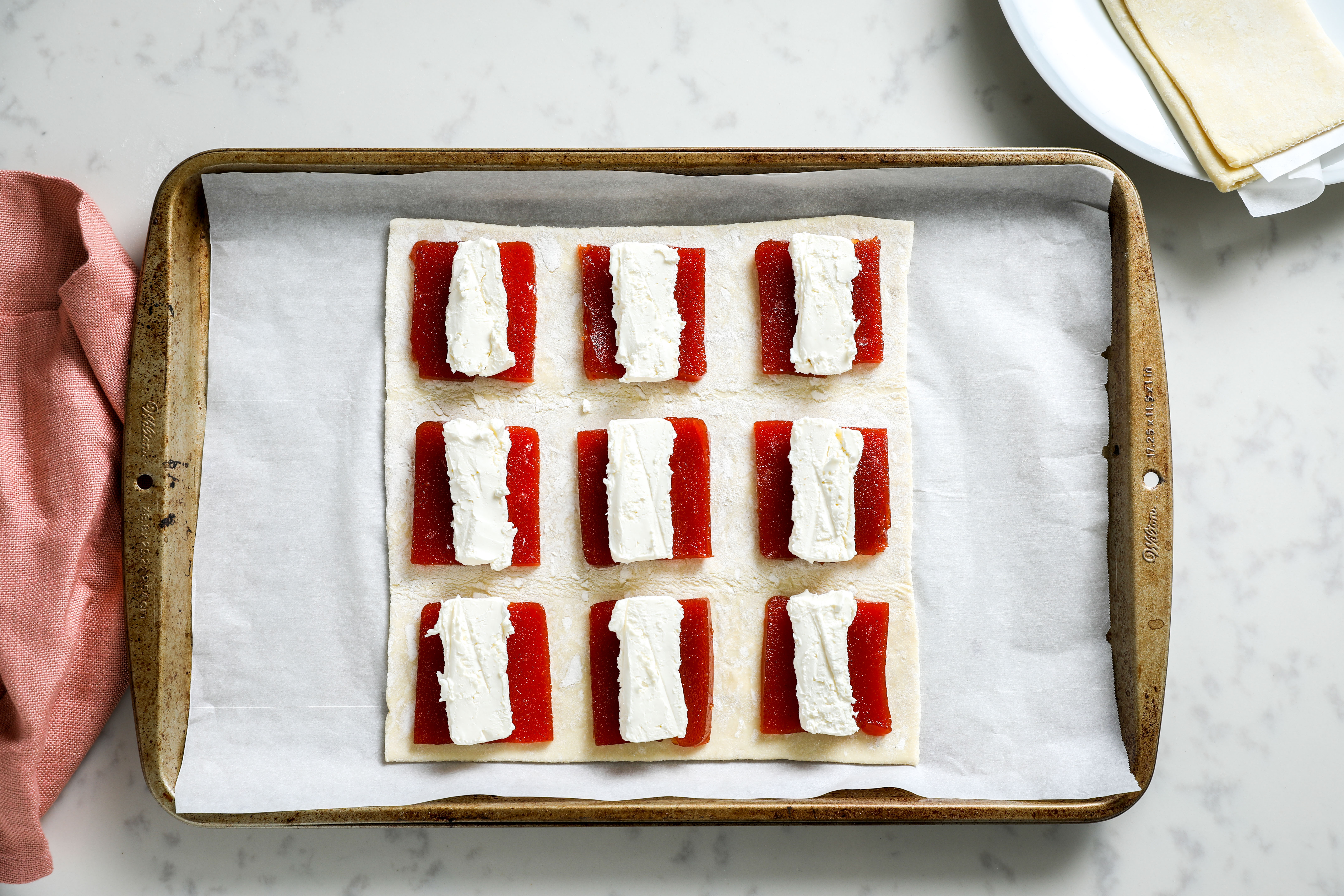 Unfold the second pastry sheet and place on top of the guava paste and cream cheese. Cut into 9 squares and score the tops of each 2 to 3 times.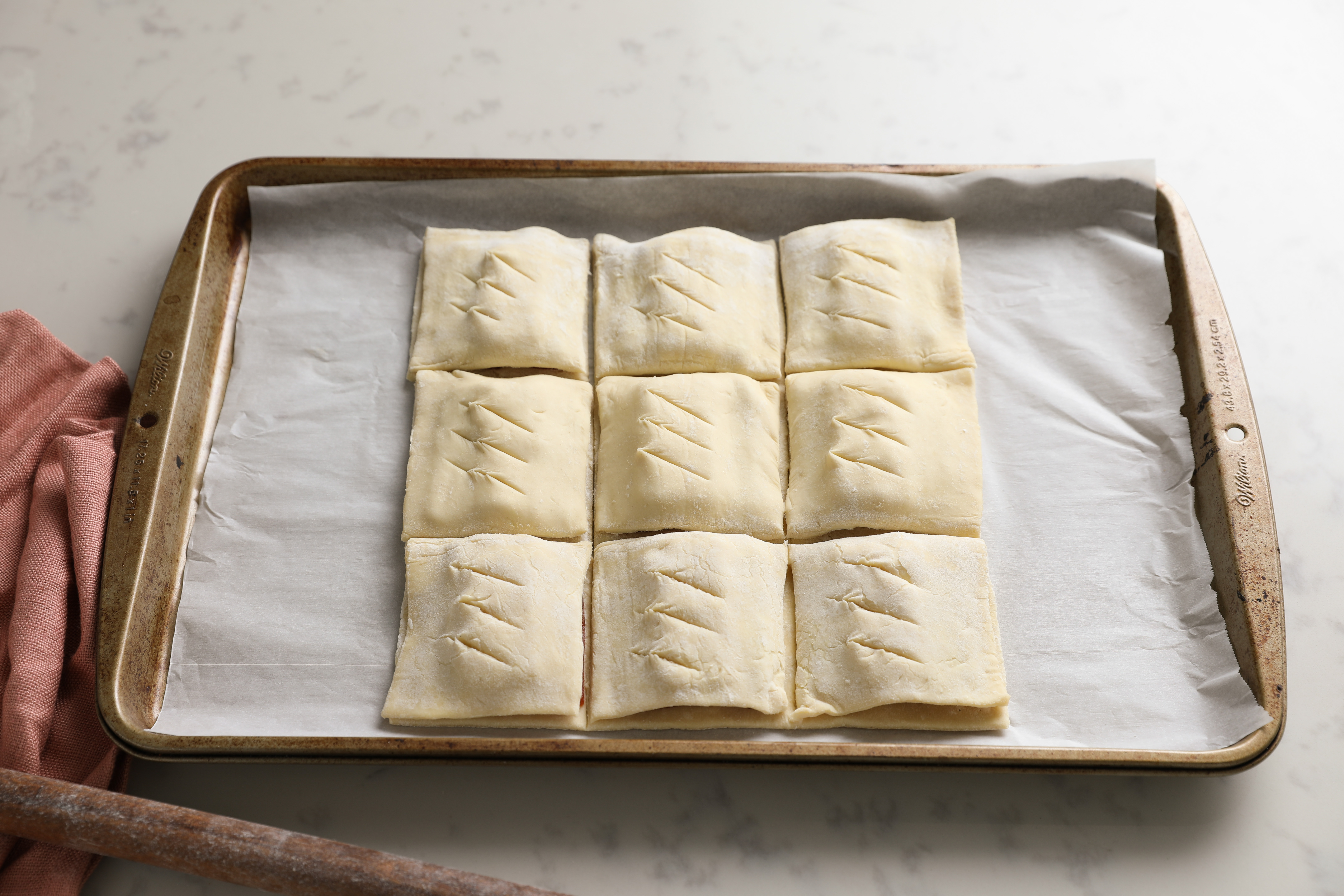 Brush with egg wash.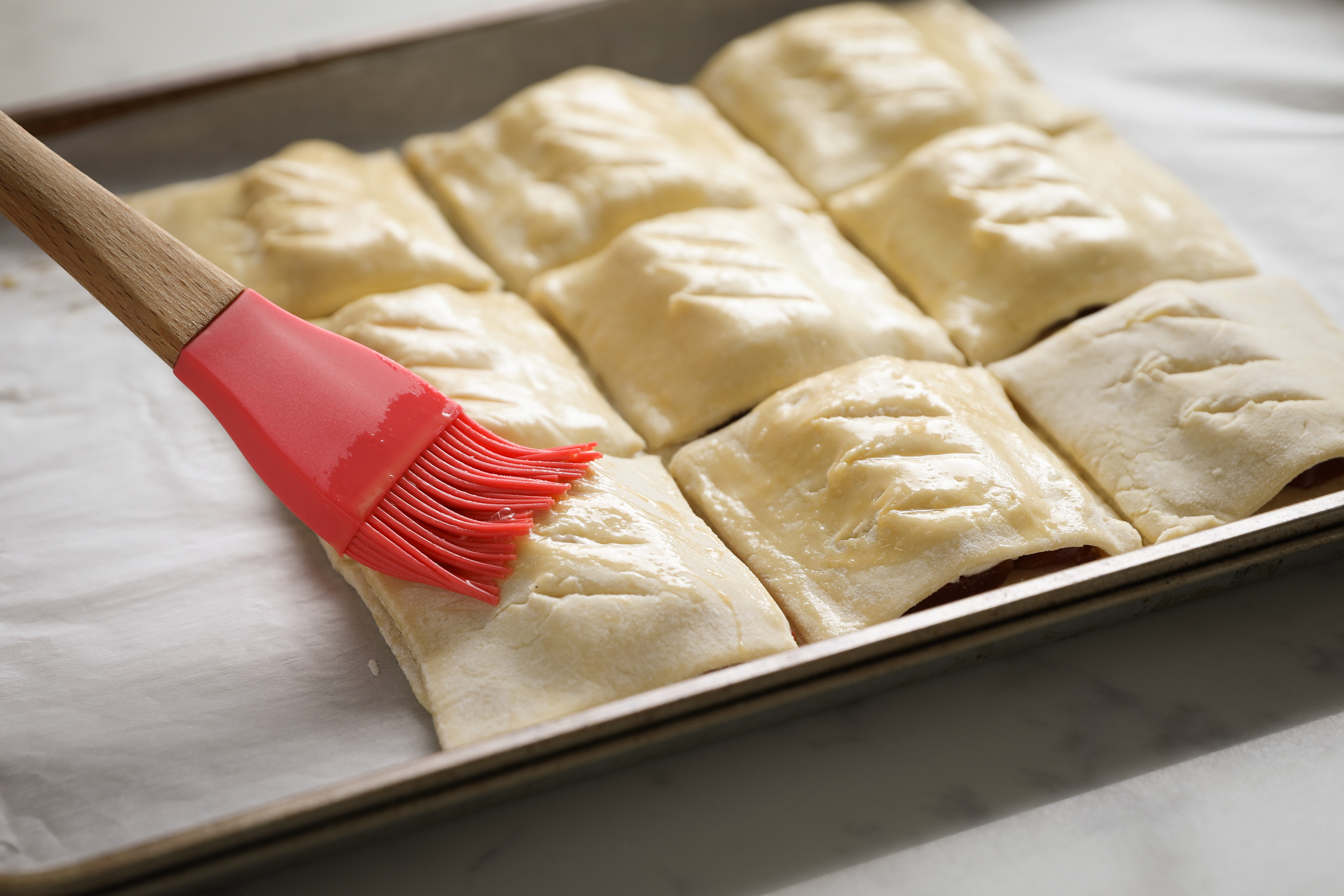 Bake for 25 to 35 minutes, or until golden brown. Let cool slightly (the filling will be very hot!) and serve.
Recipe courtesy of Marta Darby of My Big Fat Cuban Family