Last week, a married couple—both belonging to the Pasco County Sheriff's Office in Florida—retired together on the same day. They bid their farewells in a final signoff to dispatch, which was captured in a heartrending video and posted to social media.
Lt. Arthur Fremer, from the Patrol Operations Bureau, and his wife Lt. Christine Fremer, with the Court Services Bureau, resigned themselves to civilian life, each having served their community for over three decades.
Arthur had served for 31 years; his wife served 32 years; both performed various roles throughout their careers, holding the ranks of sergeant, detective, and most recently lieutenant.
In the video, posted on Facebook by the Pasco Sherriff's Office, Arthur is shown sitting in his unit making a radio call—his final signoff. His wife, presumably sitting in the passenger's seat, then makes hers.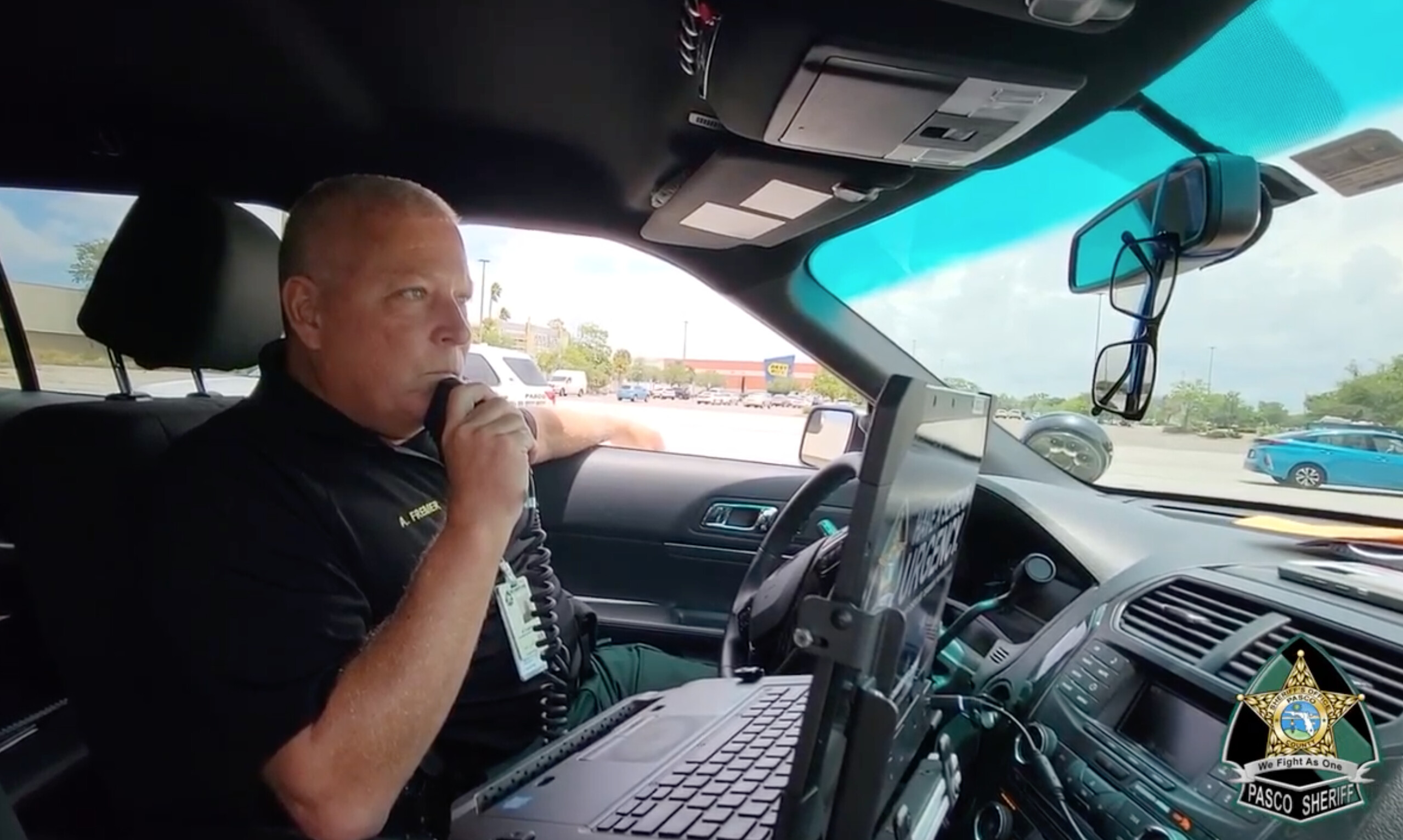 (Courtesy of Pasco Sheriff's Office)
"Unit 712—I will be signing off for the last time," Arthur is heard saying, while keying his radio. "I just want to say thanks to all of you. It has been a tremendous ride and I've been blessed and so fortunate to be part of all you guys."
After his farewell, his wife says her own parting words.
"It's been an honor and pleasure to work side by side with men and women of the Pasco Sherriff's Office," Christine said. "Stay safe and watch out for each other."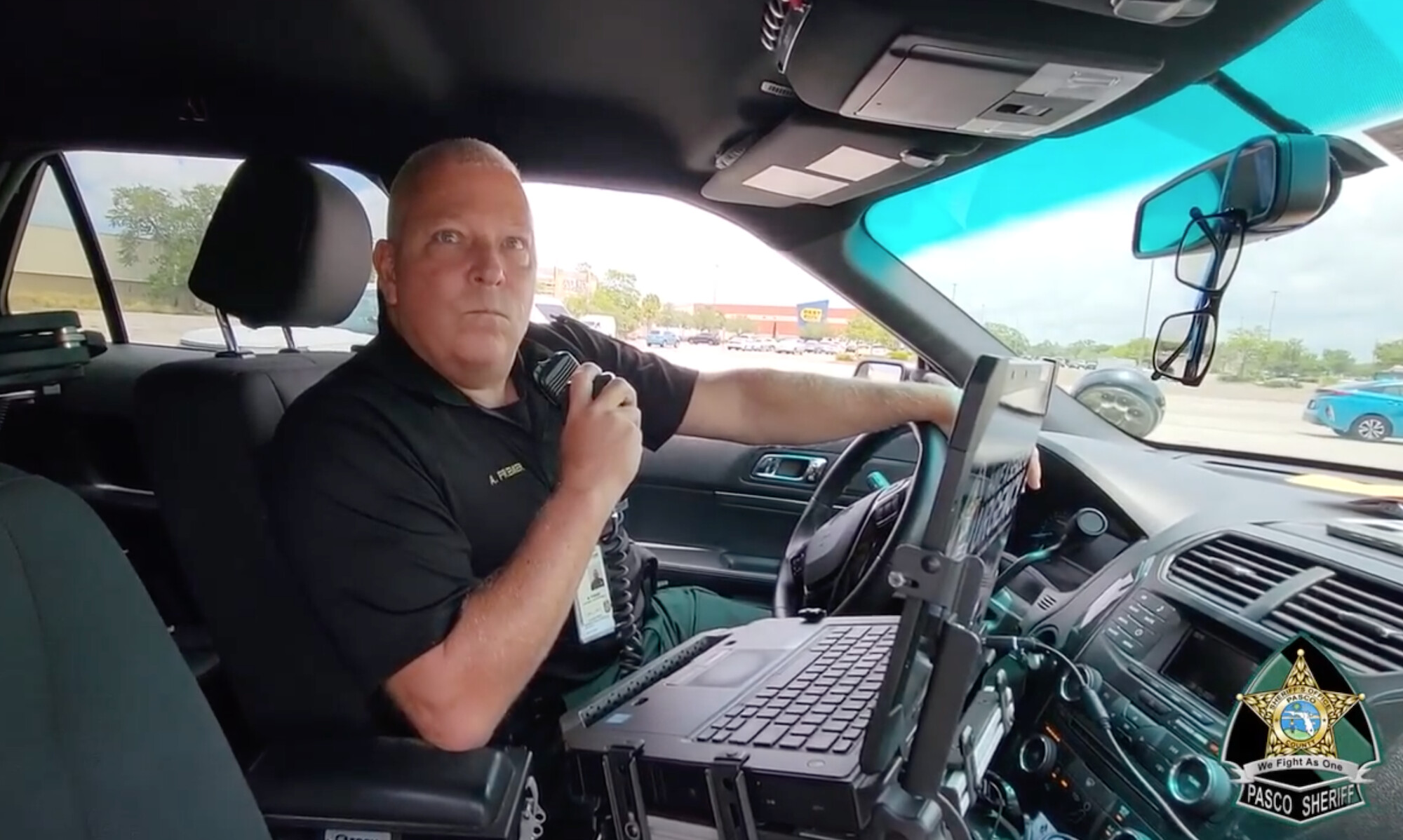 In response, dispatch expressed gratitude on behalf of the Sheriff's Office for the duty they'd performed over the years.
"Served the community with honor and integrity and set an example for what a law enforcement officer should be," said dispatch. "Proud of your service and dedication.
"We wish you a happy and healthy retirement. You will be greatly missed by your second family."
Along with the video, the Pasco Sherriff's Office posted a message of thanks and farewell to the officers.
"Thank you for your dedication to the citizens of Pasco County, Lieutenants! Enjoy your retirement together," the post read.
Share your stories with us at emg.inspired@epochtimes.com, and continue to get your daily dose of inspiration by signing up for the Epoch Inspired newsletter at TheEpochTimes.com/newsletter