Zach Briseno dreamed of becoming a police officer ever since he was a child. When he lost his legs in a 2007 roadside bombing in Iraq, it seemed like this dream was finished forever.
But Briseno has caught national attention after becoming the second police officer in the U.S. with prosthetic legs.
"Looking down, you know, you're just seeing feet," he said in an interview with NBC. "All of a sudden they're not there, and you're just like, 'Man, my life is over.'"
As a U.S. Marine, it was an outcome he knew he was risking. However, it always seems like something that happens to other people, and he was left reeling after losing both legs.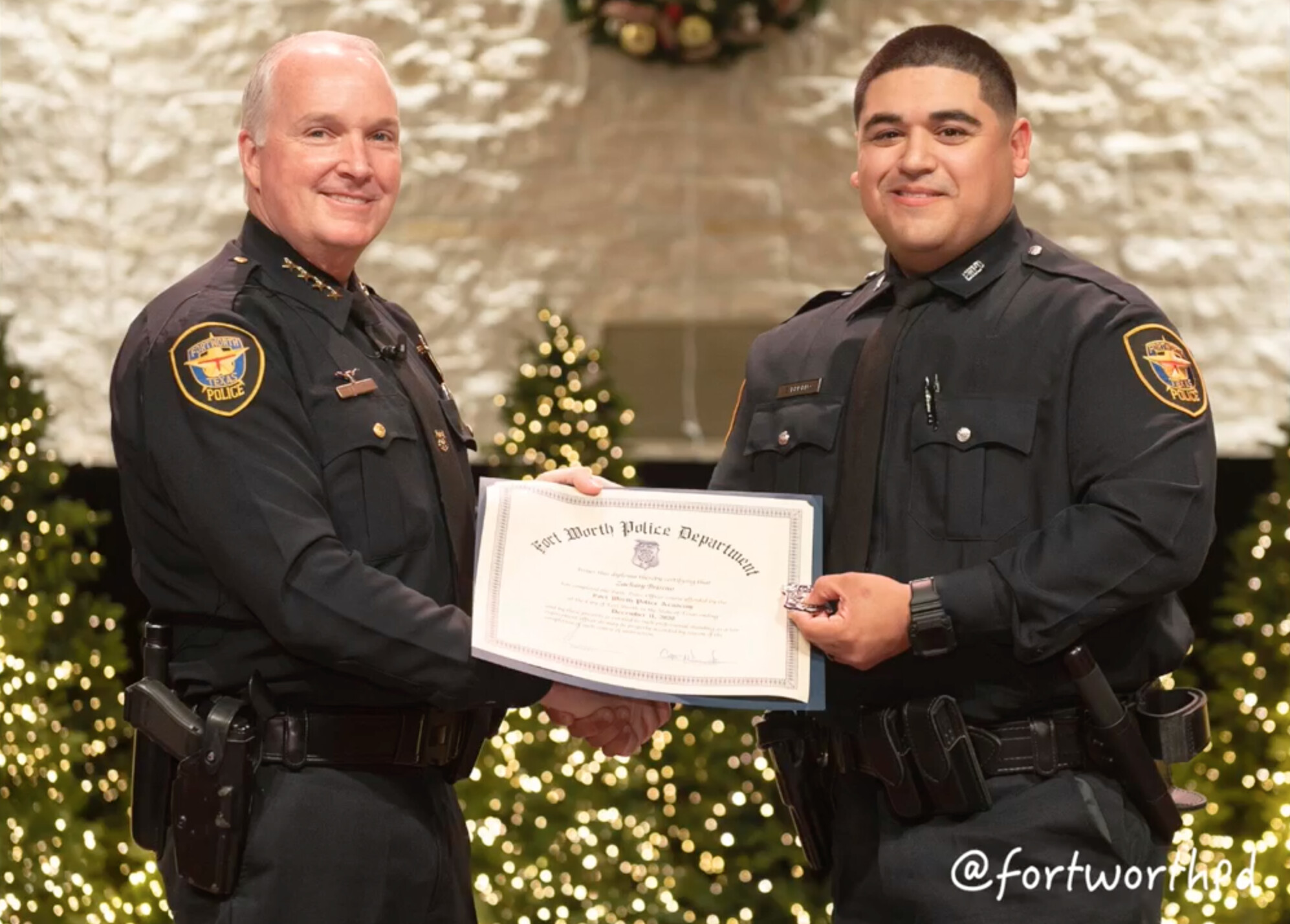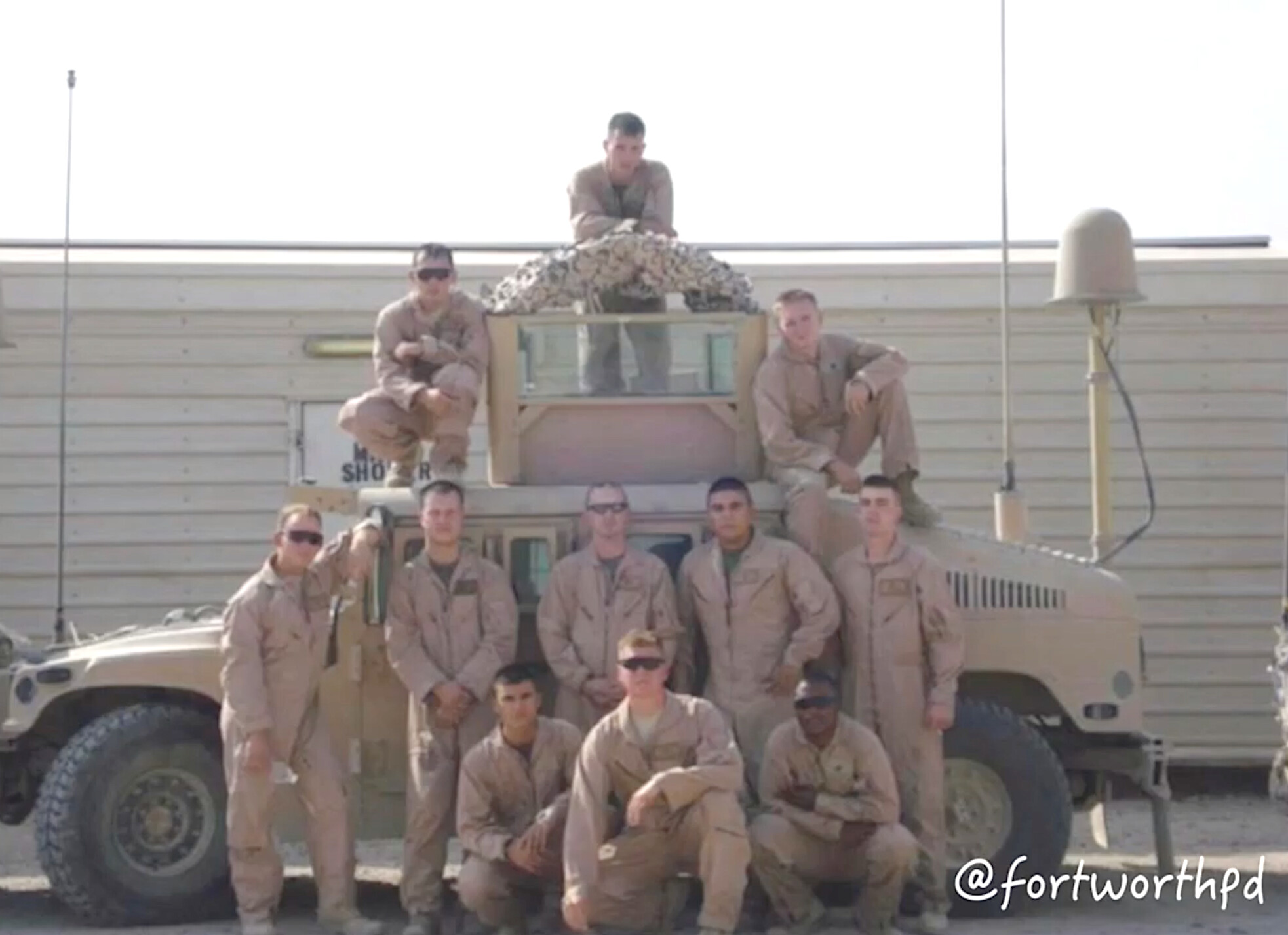 When Briseno's Humvee was hit by a roadside bomb during his second tour in Iraq, he thought he was going to die. He asked his battle buddies to get a message back to his 2-year-old son.
"I just remember telling them, 'Hey, tell my son I love him,' because he was the only child I had," Briseno said.
However, he survived and was even awarded a Purple Heart by President Bush.
Still, his life seemed to come to a standstill even after he received new prosthetic legs. It took time to return to normal life and even longer before he learned to walk without an obvious limp.
Briseno knew he couldn't let his life remain on hold forever, though. He eventually decided to pursue his childhood dream.
"I've wanted to be a police officer since I was a kid," he said.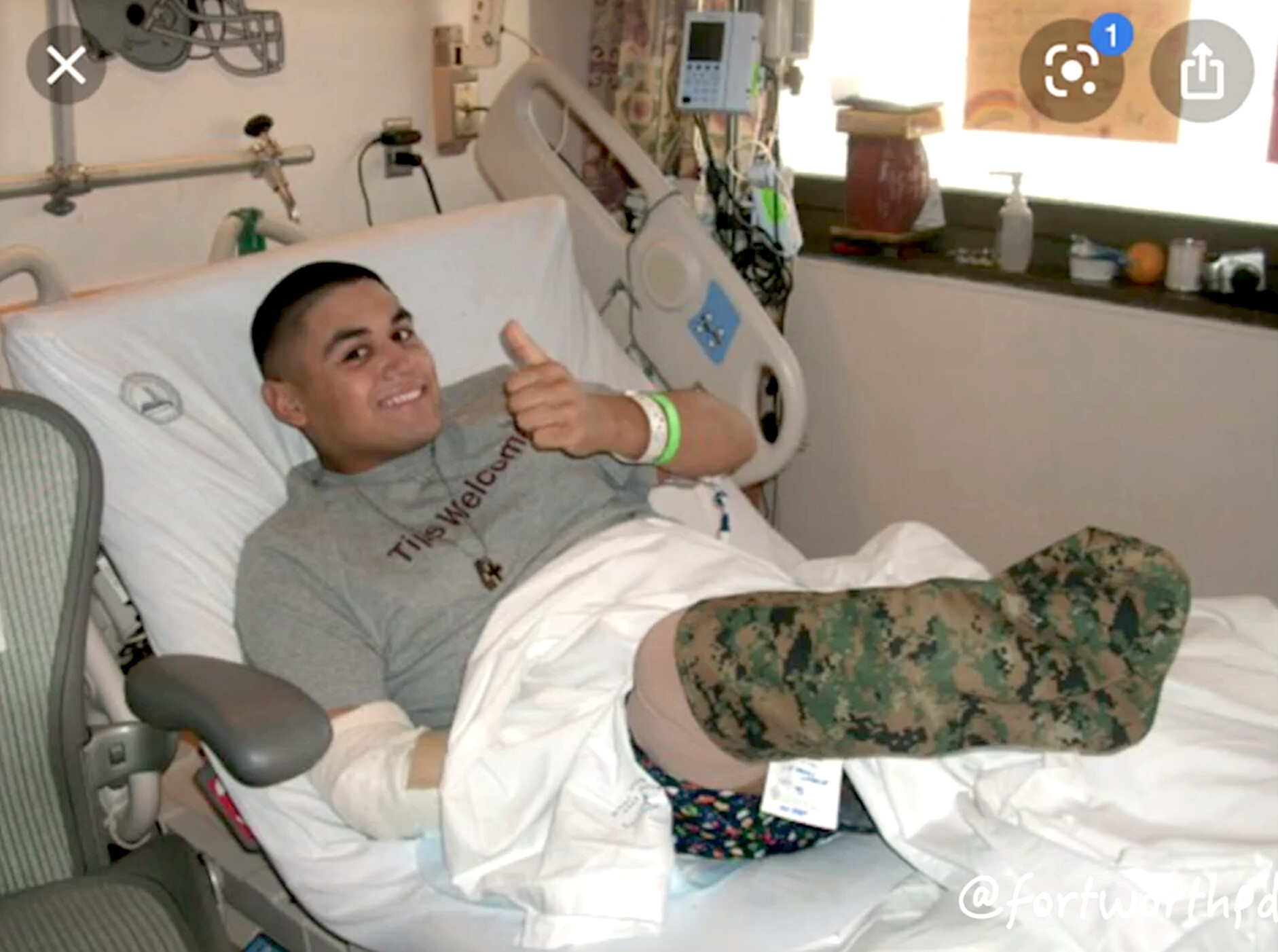 It wasn't going to be an easy road, but he knew he couldn't give up.
"That part of people saying it's a disability, that's all in your mind," he said. "You're psyching yourself out at that point if you say, 'I have this problem.' No. How bad do you want it? How hard do you want to work for it?"
It was clear that Briseno wanted it pretty badly. After undergoing the same rigorous training as the other officers at the academy, he graduated alongside 23 others who just joined the Fort Worth Police Department on Dec. 11.
During police graduation ceremonies, instructors give awards to the "most dedicated" and "most determined" recruit. Briseno received both awards.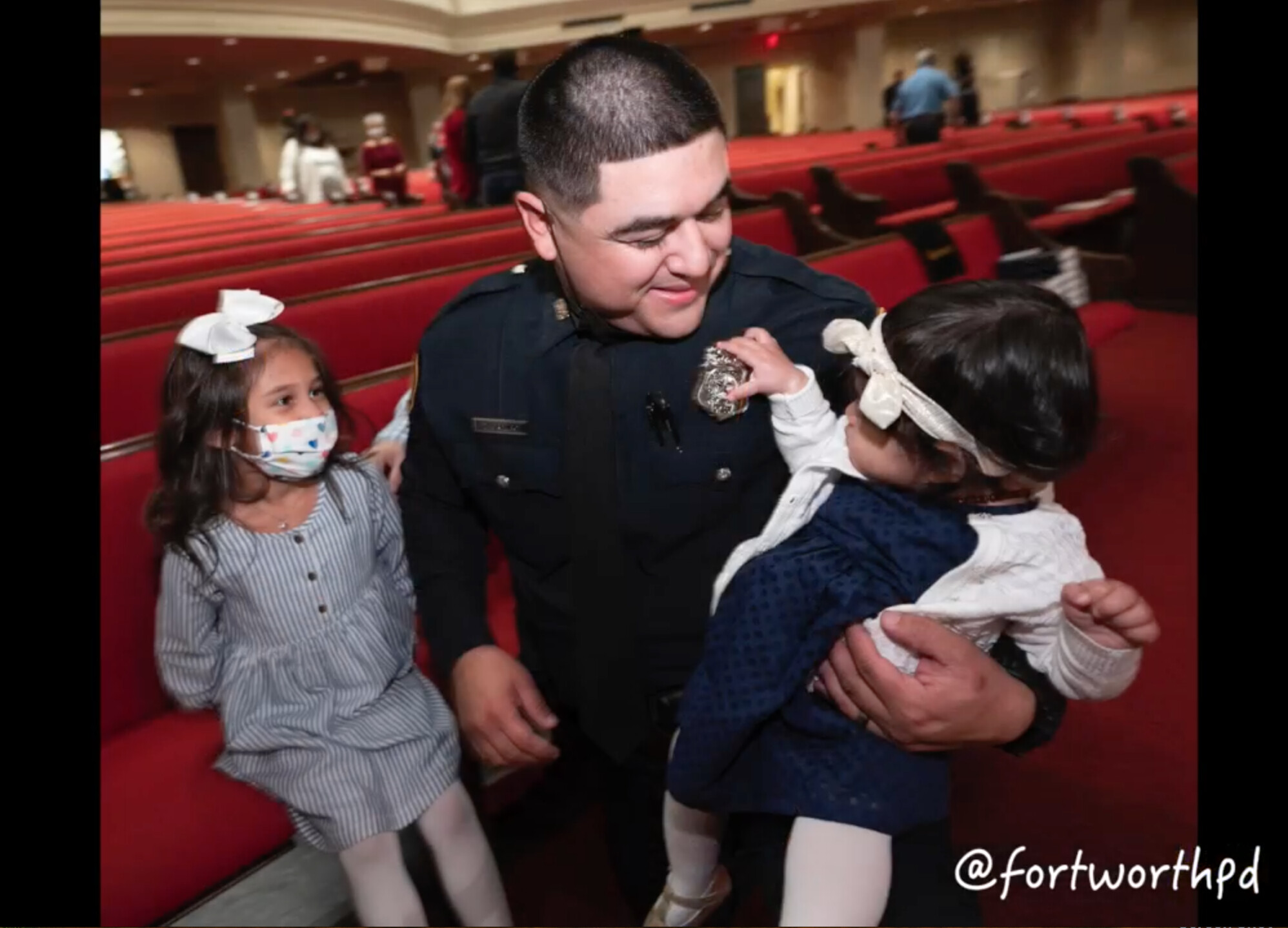 His 15-year-old son helped the now-father of four pin on his new badge. One of Briseno's old Marine buddies, who was with him the night of the explosion, flew in to see the ceremony.
Now, Briseno's dream has come true, and he encourages people to keep reaching for their dreams no matter how hard it gets.
"Don't give up," he said. "Leave the past in the past and keep moving forward. Our time tomorrow isn't always promised. You've got to make the best today."
We would love to hear your stories! You can share them with us at emg.inspired@epochtimes.nyc