For eight years, Jerry Hughes worked as an account executive for an advertising company called Infinity Direct in Minneapolis, Minnesota. He managed many big-name clients, including Macy's and Caribou Coffee.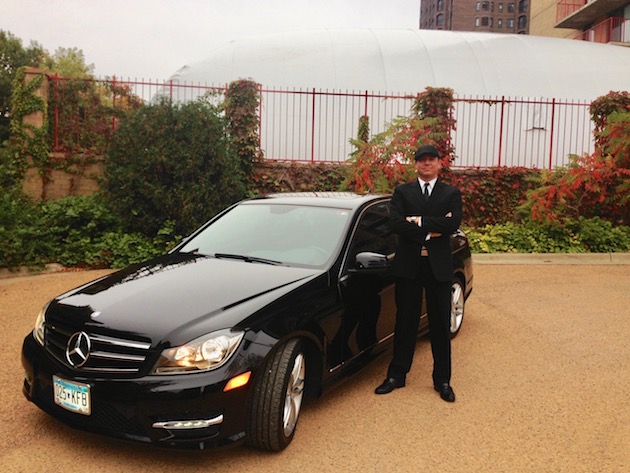 In 2004, when Hughes was 30 years old, he left the office during his lunch break to visit the doctor. He thought it would be a routine visit, but when the doctor did a blood test, she made a shocking discovery: Hughes had HIV.

Hughes told The Epoch Times that he "felt like a zombie" on the drive home but also said, "I remember telling [the doctor] at that very moment that I'm not going to let this stop me from living. I didn't really know what else to do in life but to push forward."
He would soon prove that determination, beyond a shadow of a doubt. After a youth conference in India just one month past his diagnosis, he felt inspired to give back. This led to the formation of an organization that would forever change the lives of Hughes, as well as several orphaned children.
A Conference in Nagpur
Hughes attended the Youth Camp Conference in Nagpur, India, as a motivational speaker where he talked openly about his diagnosis, despite its recency.
Seeing the positive reception from the crowd, and knowing that India had a serious HIV crisis on their hands, Hughes created a new organization dedicated to helping others with the virus, called Hughes Foundation.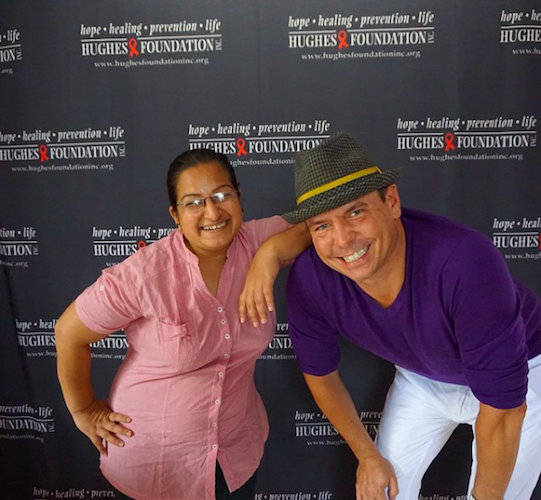 By January 2005, Hughes Foundation was already a registered nonprofit in the U.S. Its early mission statement was only four words: Hope, Healing, Prevention, Life.
Hughes gave motivational speeches and inspired others with HIV to share their stories as well. Hughes Foundation provided free HIV medication to people in India and Namibia, helped poor HIV patients get government assistance, and mentored sick kids within the Minnesota community.
In those days, Hughes didn't get paid for any of his work with the foundation and had to take on other jobs to support himself.
Managing a standard 9 to 5 job and then working online with people in India when he got home, Hughes felt overextended, yet he also felt like he wasn't doing enough to directly combat the AIDS epidemic.
"My heart was always like 'I wanna really do this full-time. I need to be there full-time,'" He said. "'If I really want to be dedicated to the work we do and if I really want it to come to fruition, I have to be there physically.'"
So, in 2014, Hughes planned his move to Nagpur, India, as a permanent resident.
Sanjay Patil
There was one issue with Hughes moving to India: he didn't speak Hindi. In order to move there, he knew it would be necessary to hire an assistant and interpreter.
One day, Hughes came across a Facebook message from a man named Sanjay Patil. At first, he thought of him as "just another person on Facebook wanting to chat," but over the course of their conversation, decided he was worth meeting in person.
Hughes soon discovered that Patil's respect for him and desire to help out were 100 percent legitimate.
"Jerry's willing to give his time, to give his everything for our people, for our community!" Patil told The Epoch Times. "I got so impressed by him, I decided I have to work with him."
Hughes had made his decision as well. Patil was hired on as his assistant and interpreter, and the second-in-command for Hughes Foundation.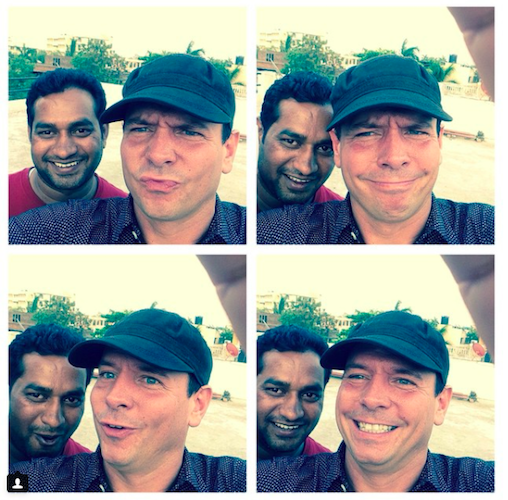 Working with each other was mutually beneficial. Not only did Hughes find someone who could interpret for him and run the organization whenever he had to leave, but Patil found an incredible opportunity to give back to his community and hone his English skills.
Patil recalled movie nights in which they'd watch a film in English with a few of Hughes' English-speaking friends, and as the actors spoke, Patil would study their lips to determine what they were saying.
The early days of Hughes and Patil collaborating consisted of putting together programs like Wheels of Hope (which provides HIV patients with transportation to Antiretroviral Therapy Centers to get their medicine) and working with local orphanages. Yet, after being there for a few years, they decided it was time to provide some housing for others.
House of Hope
In 2017, Hughes Foundation launched House of Hope, a housing facility for orphans with HIV which provides meals, tutoring, medication, and more. Since its launch, House of Hope has become the main focus of their nonprofit.
Besides Hughes and Patil, who live nearby, the team is small with just two house mothers, a cook, and a part-time tutor.
With so few people, they're only able to provide for 10 kids at a time. However, Hughes believes that the quality of care that they provide is more important than the quantity of kids they can bring in.
"I don't imagine ever being a large corporate orphanage like a lot of orphanages in India are … just hundreds and hundreds of kids and it becomes more like a corporate feel," he said.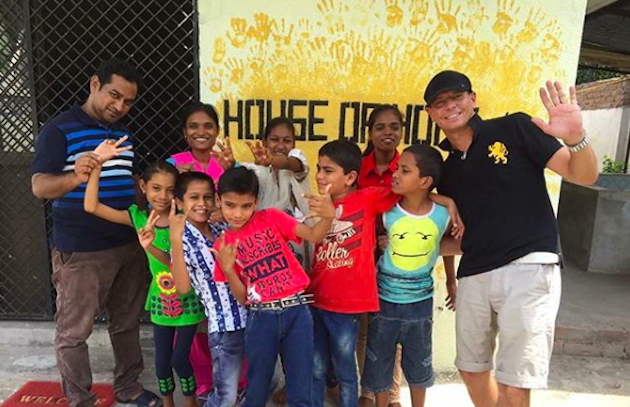 However, they would like to expand if they can get the donations. Hughes has even floated the idea of a House of Hope 2, which would focus on transitioning young adults with HIV into the workforce.
For now, all of the children at House of Hope are 16 years old or younger. One boy named Mohit became blind as the result of the medication he was taking. When none of the local blind schools would enroll him, House of Hope gave him a chance.
"Because of the HIV, nobody would put me into the schoolhouse," Mohit told The Epoch Times, as interpreted by Patil. "Before, I was in my home but Jerry came into my life and my life has really changed. I was hoping to get education but nobody was willing to give it to me but, because of Jerry, I am just learning braille."
Creating a foundation to help people like Mohit in India was an unexpected path for his life to take, but one Hughes is proud of nonetheless.
"I would've never imagined being HIV-focused. I would've never imagined being in Nagpur, India. I mean that was never planned," said Hughes, now 44.
Hughes's positive, loving, and persistent personality really gets a chance to shine through in his work.
"I could've just said 'I'm gonna be scared of this and not do anything about it' but I chose to try and make a difference in life. The simple message really is just about keeping up faith, regardless in life of whatever you've gone through or are going through," he said.
If you want to support Hughes Foundation, consider visiting their website.