George Floyd's suspected drug dealer, who was with Floyd in a car the day he died, may be forced to testify in the trial of former Minneapolis police officer Derek Chauvin.
Morries Hall, who has described himself as a "key witness" in Floyd's death, may be required to answer questions about what he saw on May 25, 2020, a judge ruled on Tuesday.
Hall has attempted to rebuff a subpoena in Chauvin's trial and his lawyer, Adrienne Cousins, told the court that Hall would invoke his Fifth Amendment privilege against self-incrimination.
"I cannot envision any topic that Mr. Hall would be called to testify on that would be relevant to the case and that would not incriminate him," she said, as Hall listened via Zoom from jail.
Hennepin County Judge Peter Cahill largely agreed, saying that any answers Hall gave on a range of matters, such as queries about counterfeit bills Floyd allegedly used, the use and possession of drugs, and whether he fled to Texas after Floyd's death could be considered possibly incriminating.
"The one exception appears to be his observation sitting in the passenger seat of the car as how Mr. Floyd appeared, that he was falling asleep and that happened suddenly," Cahill said.
Cousins tried convincing the judge that no questioning of her client should be allowed. Cahill ultimately ordered Chauvin's lawyer Eric Nelson to compile questions he wants to ask Hall and present them to the defense. The judge will decide on a question-by-question basis which are allowed, if any.
"I don't want to try to push through a ruling. We need to try carefully, obviously. Fifth Amendment right is a broad one and I agree the link, you have to worry about links to possible prosecution, but at the same time, if everything is linked, then it's a blanket prohibition and that is not the case law. So with that, everybody's got their homework assignments," he said.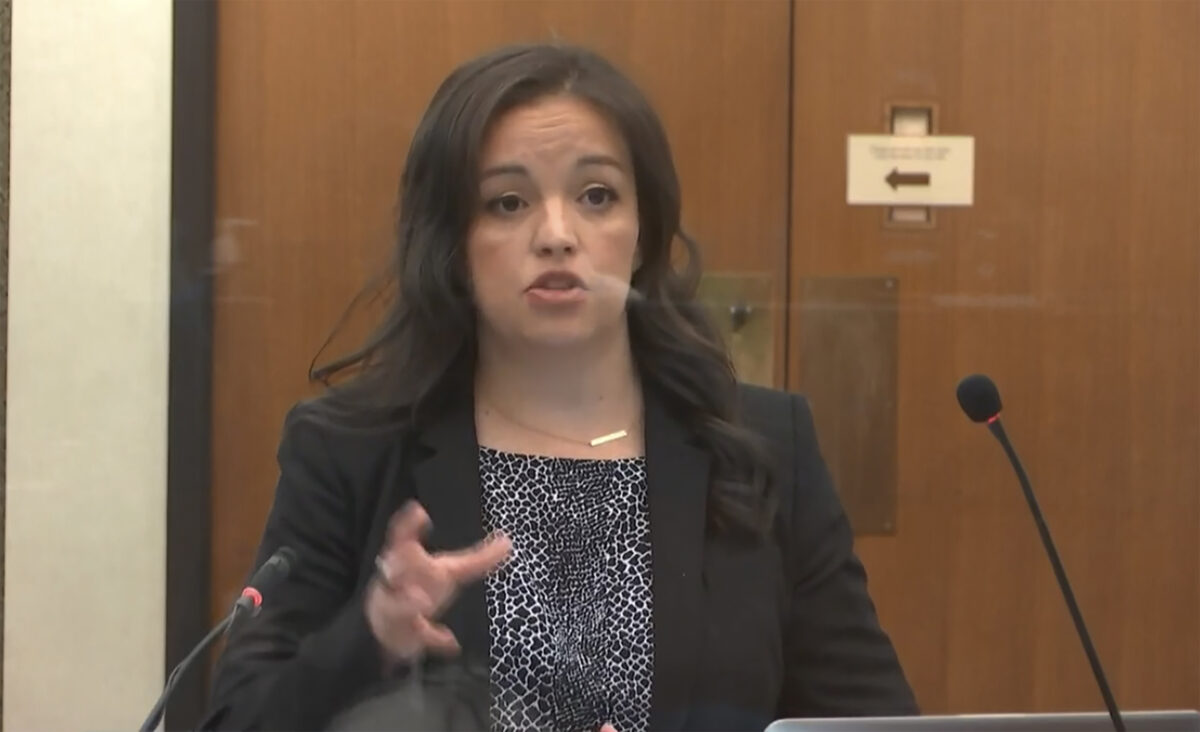 Hall has said he and Floyd were close, describing the deceased man as a "confidant and mentor." Hall was in the passenger seat of the vehicle Floyd was driving when he was approached by Minneapolis police officers last year following a 911 call concerning the possible use of counterfeit money.
Floyd ultimately resisted arrest and died after being restrained by police officers, including Chauvin, for about nine minutes. All four officers involved were later fired and charged.
Floyd's girlfriend told the court last week that she and Floyd bought drugs from Hall.
Floyd had high levels of fentanyl and methamphetamine intoxication, according to an autopsy. Defense lawyers have argued the drugs, combined with his underlying health issues, caused his death.
Chauvin is on trial for second-degree murder, third-degree murder, and second-degree manslaughter.