A self-described key witness to the death of George Floyd—a longtime friend who was in the car with Floyd when police approached him—said through a lawyer that, if forced to testify about the incident, he'll invoke his Fifth Amendment right against self-incrimination and remain silent.
Morries Lester Hall, who in a June 2020 interview with The New York Times called himself "a key witness to the cops murdering George Floyd" and said he was "going to be his voice" going forward, has asked the court to squash a subpoena calling on him to testify in the trial against Derek Chauvin, the former Minneapolis police officer accused of murder.
Hall made his request via notice filed by the Hennepin County Public Defender's Office (pdf) on Wednesday.
"Mr. Morries Lester Hall, through undersigned counsel, hereby provides notice to all parties in this matter that if called to testify he will invoke his Fifth Amendment privilege against self-incrimination," said a notice filed by Assistant Public Defender Adrienne Cousins. "Therefore, counsel for Mr. Hall respectfully moves this court to quash the subpoena … and release Mr. Hall from any obligations therein."
It is unclear why Hall doesn't want to testify at the trial.
Floyd and Hall were both from Houston, Texas, and met through a Minneapolis pastor, Hall told The New York Times in the interview. Hall said he and Floyd had been in touch every day since 2016 and he considered Floyd a "confidant and mentor."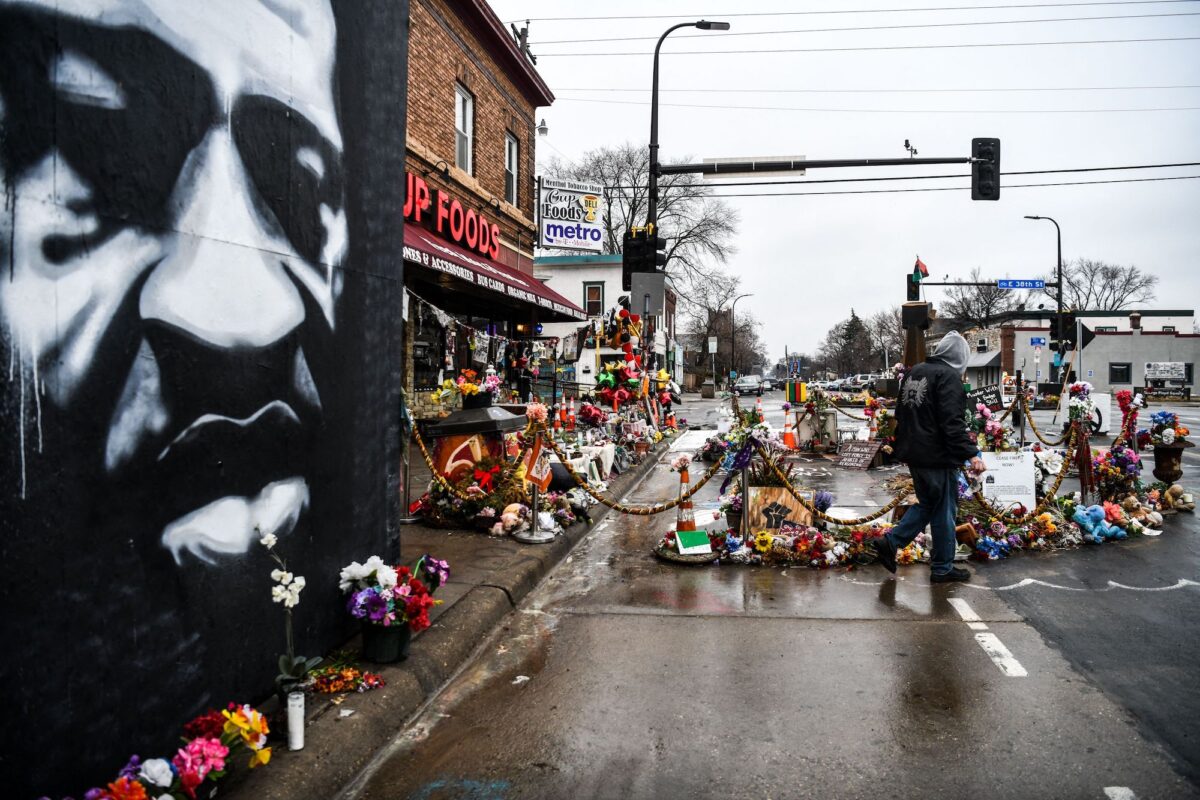 Hall was in the passenger's seat of the vehicle Floyd was in when he was approached by Minneapolis police officers on suspicion of using a fake $20 bill at nearby Cup Foods. One soundless clip captured by a Cup Foods security camera showed Floyd dressed in a black tank top approaching a cashier, making cheerful conversation, and putting his arm around a woman.
Christopher Martin, a 19-year-old cashier at Cup Foods who testified at Chauvin's trial on Wednesday, said Floyd used the apparently counterfeit bill to pay for cigarettes. During his testimony, Martin said he felt moments of guilt since then, wondering if he could have changed how that day unfolded.
"I thought if I would not have taken the bill, this would have been avoided," he said.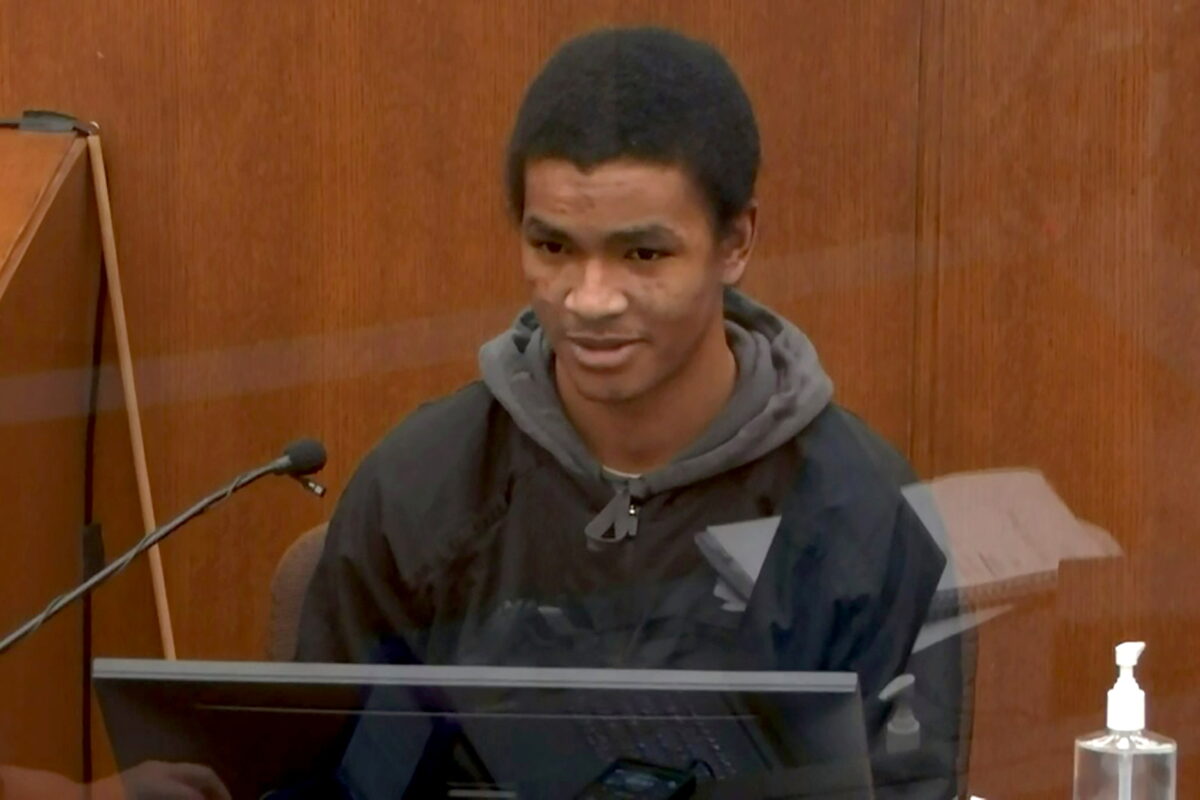 Floyd died after resisting arrest, with the incident—caught on video showing Chauvin detaining Floyd by pressing his knee against his neck—sparking a spate of protests and riots last summer.
In video footage shown to jurors on Wednesday, Chauvin could be heard telling a bystander why he restrained Floyd the way he did.
"I had to control this guy because he's a sizable guy," Chauvin said. "It looks like he's probably on something."
Martin, the cashier, told the jury that they chatted about sports but Floyd was slow to find his words, and Martin concluded Floyd was under the influence of drugs.
"He seemed very friendly, approachable, he was talkative," Martin recalled. "But he did seem high."
Chauvin's defense attorney has made the argument that Floyd's drug use—combined with his heart disease and high blood pressure, as well as the adrenaline flowing through his body—caused his death from a heart rhythm disturbance.
Prosecutors said Floyd's use of opioid painkillers and the fentanyl found in his blood at autopsy is irrelevant.
On Monday, prosecutor Jerry Blackwell showed the video to jurors, telling them that Chauvin "didn't let up" even after a handcuffed Floyd said multiple times that he couldn't breathe.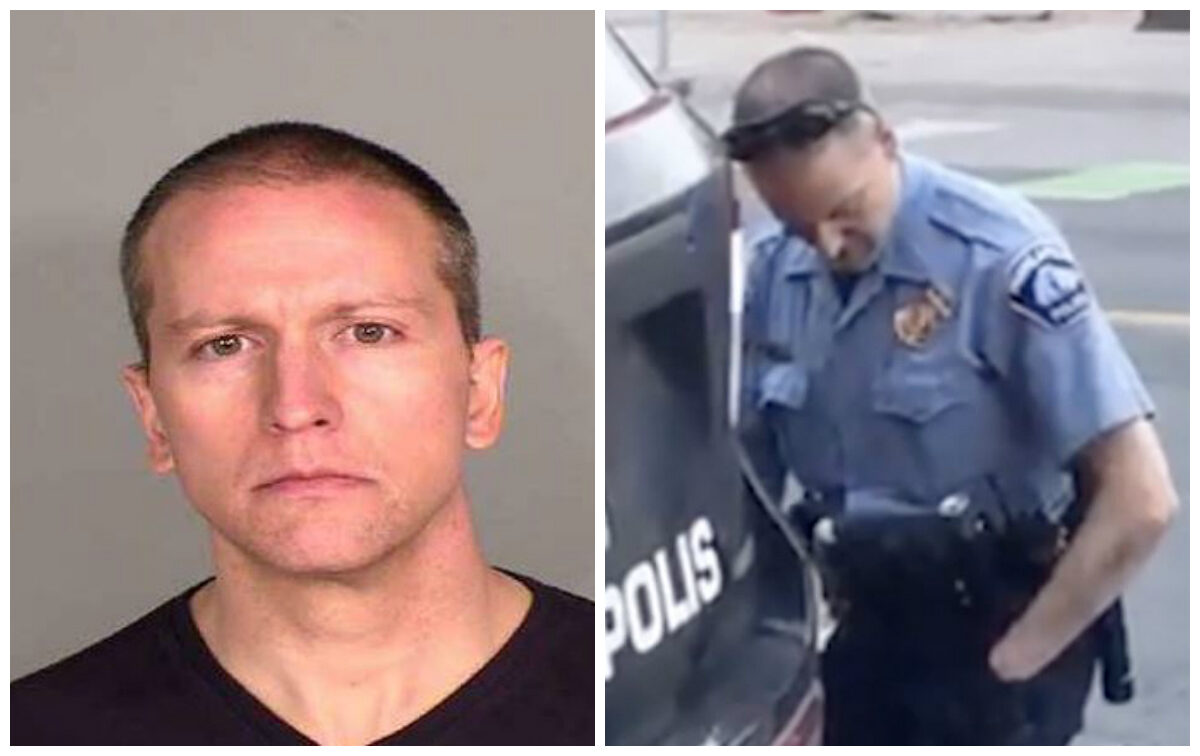 Chauvin's attorney, Eric Nelson, countered by arguing that Floyd was resisting arrest and Chauvin arrived to assist other officers who were struggling to get Floyd into a squad car as the crowd around them grew larger and more hostile.
"Derek Chauvin did exactly what he had been trained to do over his 19-year career," Nelson said.
He also argued that Chauvin was not to blame for Floyd's death, as Floyd did not have any signs of asphyxiation and had fentanyl and methamphetamine in his system.
"The evidence is far greater than nine minutes and 29 seconds," Nelson said.

Hennepin County Judge Peter Cahill on March 19 approved a request by Nelson to admit some evidence from Floyd's 2019 arrest.
In both arrests, as officers drew their guns and struggled to get Floyd out of the car, he called out for his mother, claimed he had been shot before and cried, and put what appeared to be pills in his mouth. Both searches turned up drugs in the cars. Officers noticed a white residue outside his mouth both times, although that has not been explained.
Paramedics who examined Floyd in 2019 warned him that his blood pressure was dangerously high, putting him at risk for a heart attack or stroke, and took him to a hospital for examination. In Floyd's 2019 arrest, several opioid pills and cocaine were found. An autopsy showed Floyd had fentanyl and methamphetamine in his system when he died in May of last year.
"Clearly there is a cause of death issue here, and it is highly contested," Cahill said on March 19, ruling to allow evidence from the 2019 arrest, but limiting it only to what pertains to the cause of Floyd's death.
Chauvin faces charges of unintentional second-degree murder, third-degree murder, and manslaughter.
Reuters contributed to this report.