On one cold morning, a man came home to find two tiny pink squirrels resting under his pillow surrounded by some dried pine needles and branches. While one of them died a few hours after birth, the other one was rescued and has now become an internet sensation with over 200,000 followers on Instagram.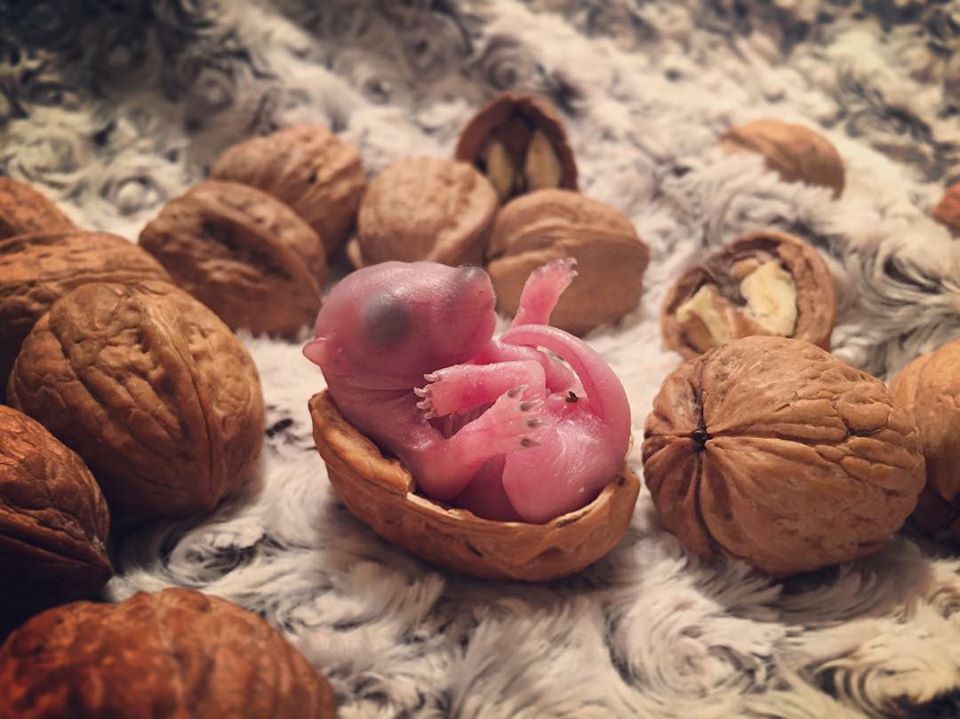 Meet Thumbelina, an eastern grey squirrel that was born on March 7, 2016. According to her website, as her mother's nest was destroyed due to construction, the mother-to-be crawled into a stranger's 10th-floor apartment window to give birth to two little squirrels on his bed while he was away at work.
Shortly after giving birth, the mother was doing her best to keep her newborns safe by bringing leaves and twigs into the apartment. When the man returned home from work, he was surprised to see two tiny squirrels lying on his bed. Certified wildlife rehabbers Christina and her husband, Michael, were then called to intervene and help reunite these tiny babies with their mother. However, after several hours of Christina and Michael attempting to reunite the mother squirrel with her offspring, she refused to take her babies back to the wild and finally didn't return.
Sadly, one of the squirrels didn't make it and died in a few hours. However, the other tiny squirrel, later named Thumbelina, was taken home by Christina and her husband.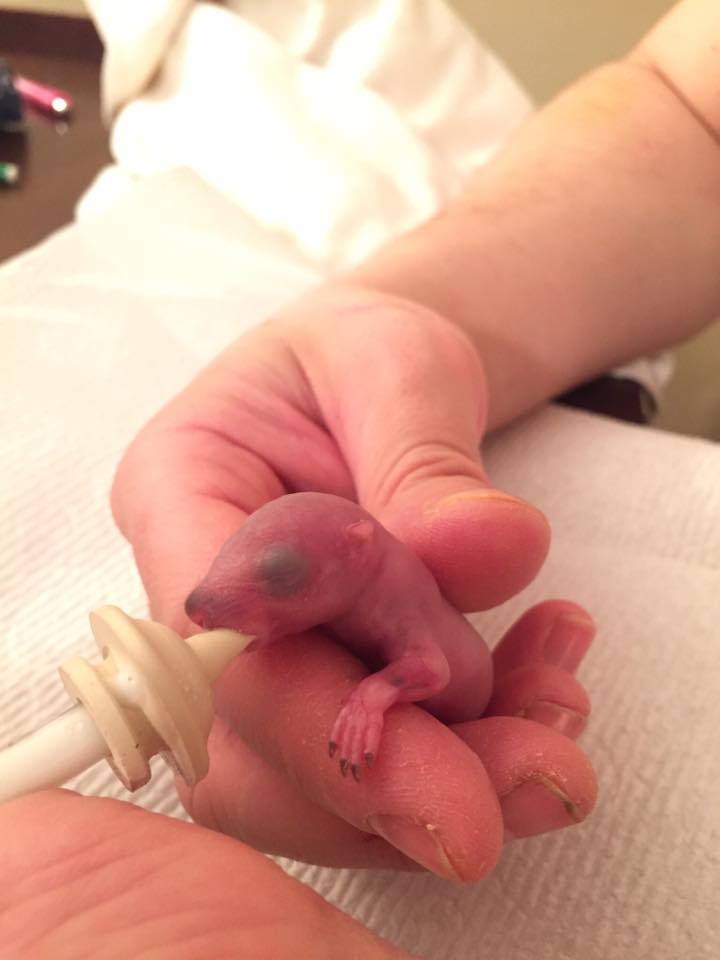 Soon, the couple, who has helped take care of dozens of baby squirrels and released them back to the wild, realized Thumbelina was "very very different."
"She just never developed that little squirrel spark that makes them sort of be a squirrel," Christina said in an interview with Zoomin.TV.
Little Thumbelina displayed delays in the most basic wildlife behaviors and developments. For instance, generally baby squirrels open their eyes within 4–5 weeks of their birth; Thumbelina took nine weeks to do so. Additionally, she didn't prefer to jump and climb; instead, she liked walking.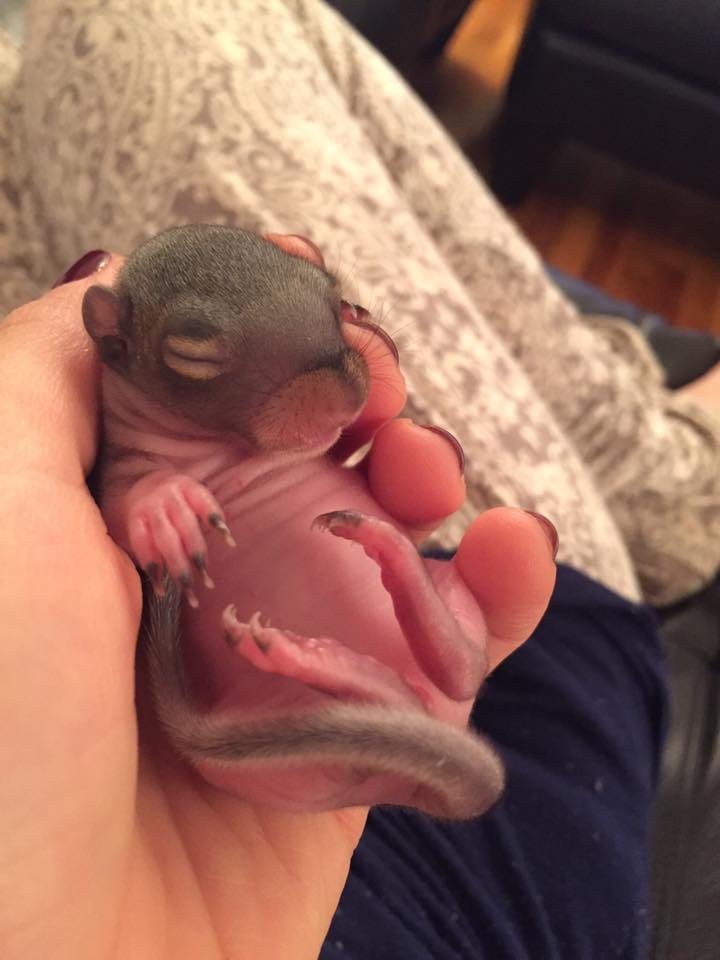 Thumbelina's food choices also differed from other baby squirrels. While most of them don't bother about milk after they have tasted solid food, "Thumb was a giant baby with a bottle who refused to eat solid food," according to her website.
Meanwhile, Thumbelina was introduced to several baby squirrels after she opened her eyes but refused to interact with them, and instead preferred going to sleep by herself. "She's totally afraid of squirrels," Christina told The Dodo. "She looks at them like they're little monsters."
After being assessed by a local wildlife vet, it was determined that Thumbelina couldn't be released to the wild, as the squirrel didn't possess a strong grip that is needed to climb trees swiftly and wasn't able to survive safely all by herself.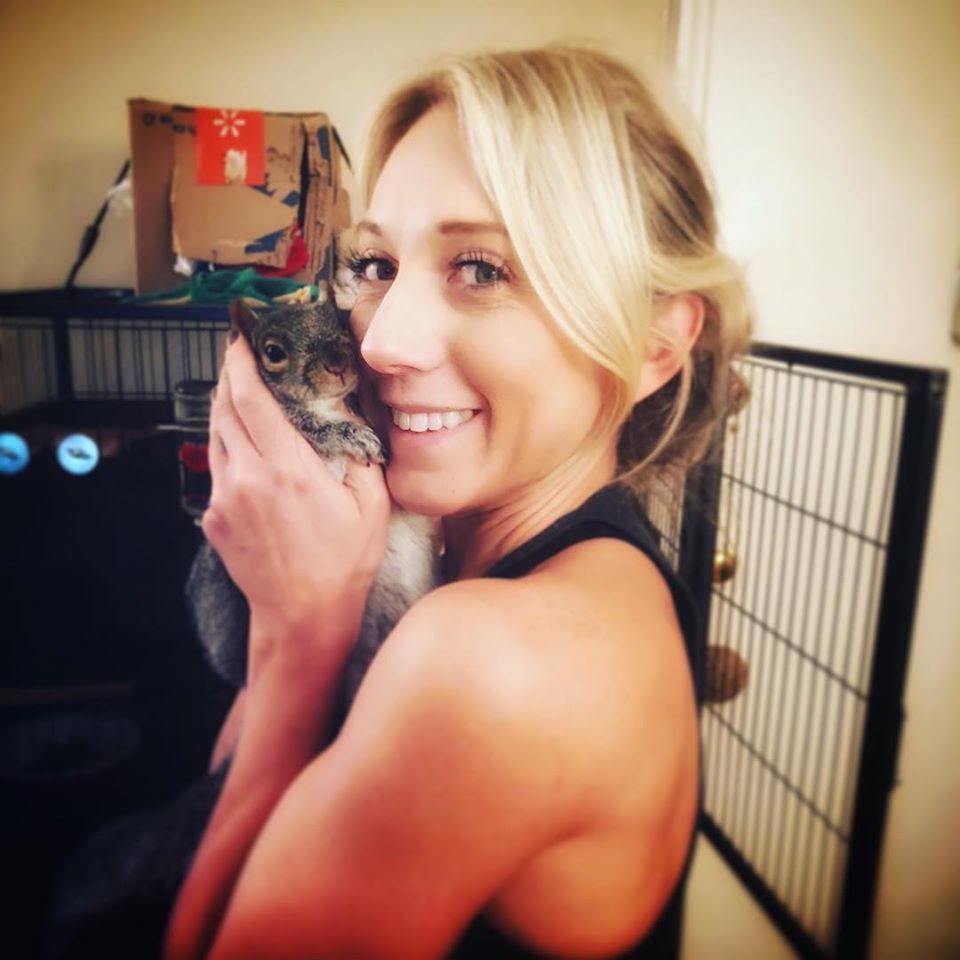 Thumbelina has a unique personality of her own, absolutely despises the cold weather, and has been on a very specific diet that is specially only for non-releasable squirrels. However, according to her website, even though she has been on a "strict diet," this pet with a celebrity status found it hard to manage her weight.
After months of testing, in October 2018, her family found that "[l]ow progesterone in her body was causing Polycystic Ovarian Syndrome, Endometriosis, enlarged uterus, lots of swelling and discomfort, as well as weight gain." The following month, the cheerful Thumbelina went through a full hysterectomy.
Thumbelina's family regularly chronicles her journey on her Instagram account, which has over 200,000 followers. From nibbling on arugula leaves to avocado, which she absolutely loves, Thumb's antics are a joy to her army of fans.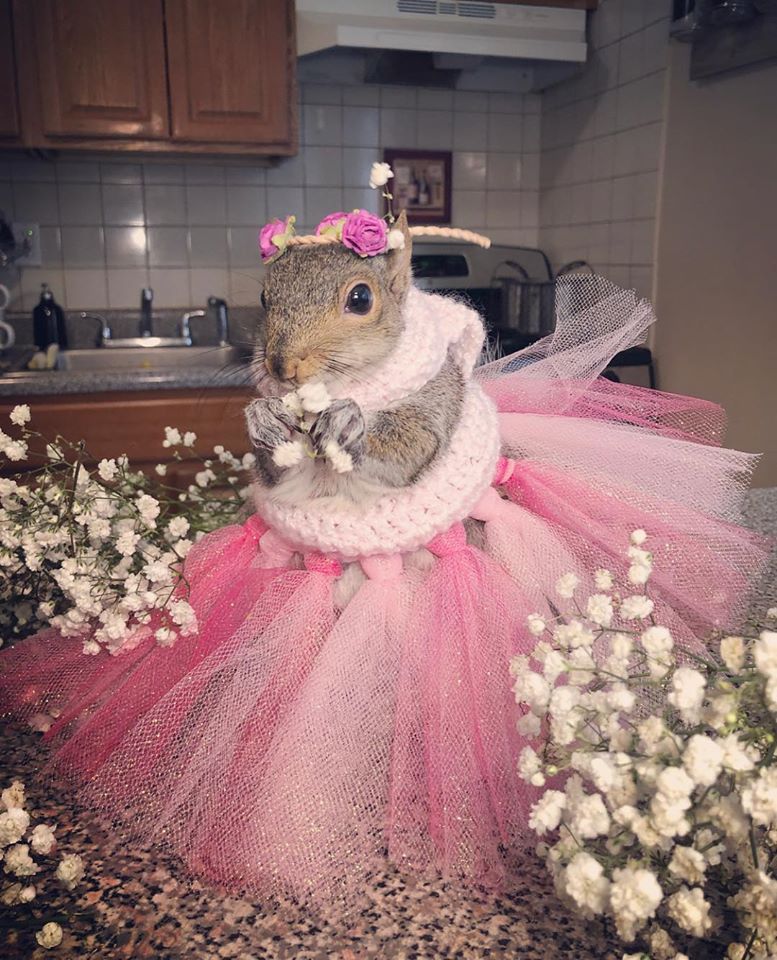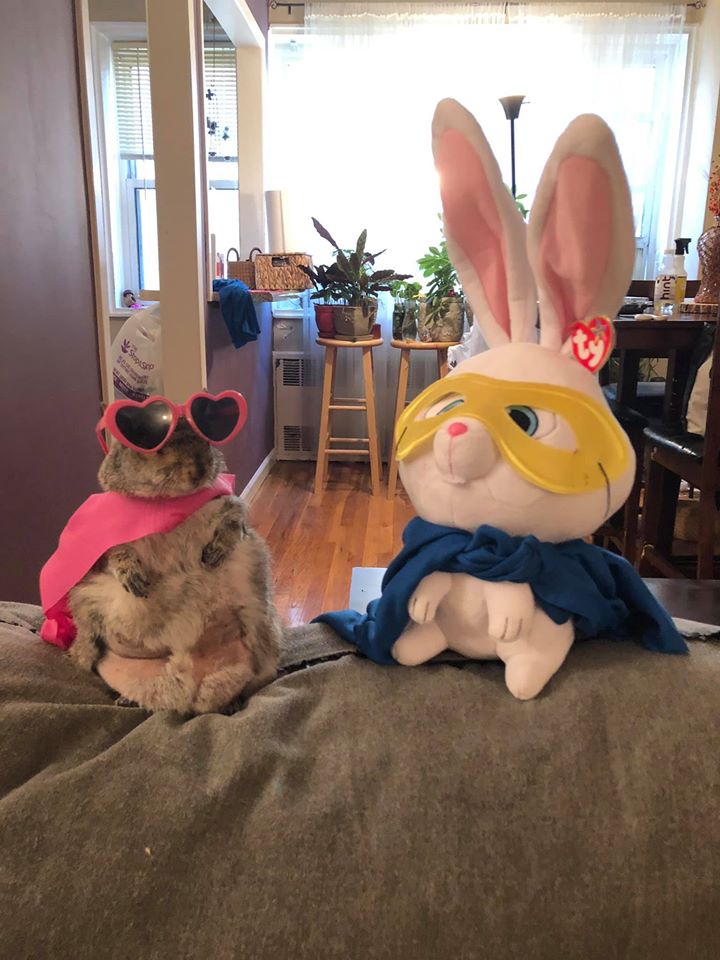 The special pet, which sometimes dons heart-shaped sunglasses and wears cute hats, loves snuggling Christina and Michael.
(Courtesy of Little Thumbelina Girl)
Christina also revealed that they receive many messages from curious fans every day. "Our favorite messages are messages from people that are suffering from depression or they had a family member that's passed away, and they used to look at her and it sort of would cheer them up," Christina told Zoomin.TV.
Though every day seems like a birthday for Thumbelina according to Michael, who said she receives packages and gifts from her beloved fans who adore her, she actually celebrated turning 4 this March. The adorable squirrel even had a special outfit, and she was dressed to the nines.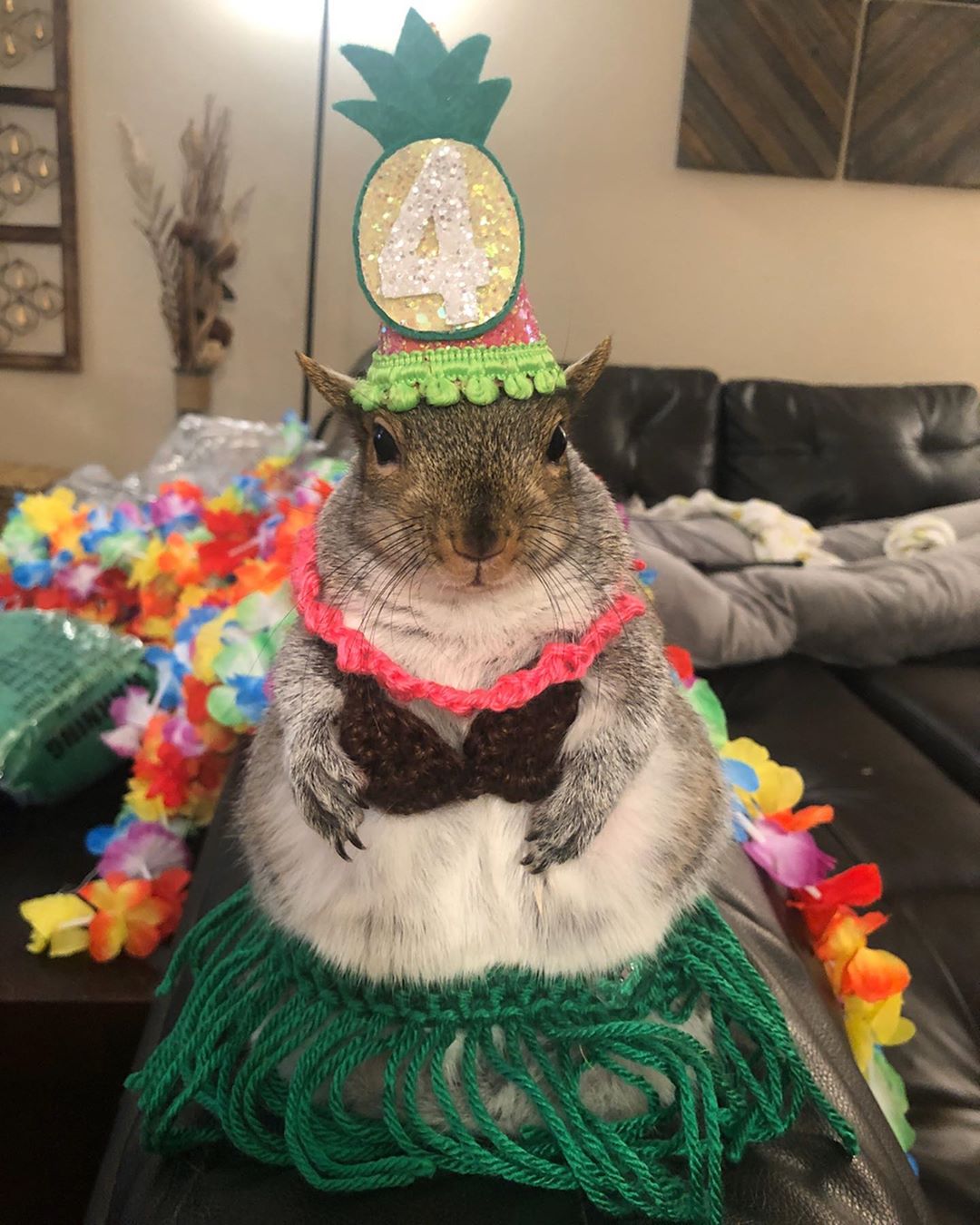 Through Thumbelina's story, Christina and Michael want to remind people to respect wildlife and that "Each little life is big to the one living it."