Spain is a desirable country to visit, not least because it boasts an average of nearly 3,000 hours of sunshine per year. Not only is it a budget-friendly destination, but the summers are dry without being humid and the winters are not off-the-charts freezing.
Spain has done a good job of preserving its traditions in modern times and retains a nice balance of new and old, which I found to be a heart-warming experience. The older generation still dress like ladies and gentlemen when they are out in public, not having succumbed to the leisure-wear culture. And the graciousness with which you are greeted at any restaurant, bar, or café is genuine.
I recently visited Seville, famous for its Iberian cured ham, bullfighting, and flamenco dancing, and Madrid, a glorious city with majestic architecture (much of it restored) and exceptional public parks, gardens, and culture—not just tapas bars!
Seville
Seville, the capital of the southern region of Andalusia, has a rich cultural history. This walkable city truly delivers on every level. Religious monuments, including the cathedral, are an explosion of over-the-top architecture and religious décor, with lacey facades, gilded interiors, lofty naves, and rows upon rows of religious paintings.
There is so much to explore that it's best to get out of your hotel early, find a café (we liked Flores Gourmet), indulge in a café con leche and a traditional ham sandwich, and wake up like the locals before starting your discovery.
Along the way, you'll find little neighborhoods, each with its own mini plaza surrounded by a few bars and restaurants. Seville is an outdoor kind of city and locals like to spend time in these little park areas. We enjoyed an early dinner at Huerta de Carabana and blended in like the locals. On the way back to the hotel, we found Creeme, a super chic handmade ice cream shop on the Plaza del Museo.
Seville's must-see sights include the ornate Moorish Alcazar castle complex, the 18th-century Plaza de Toros de la Maestranza bullring, and the Seville Cathedral where you'll find Christopher Columbus's tomb and the minaret turned bell tower, the Giralda.
While traveling between these historic sites, you will come across many cured ham shops. Each one is worth stepping into to see the extent of this region's love affair with ham. Try dishes serving thinly sliced ham or ham served in little almond-shaped snack pieces in a paper cone. I learned the best ham comes from acorn-fed hogs!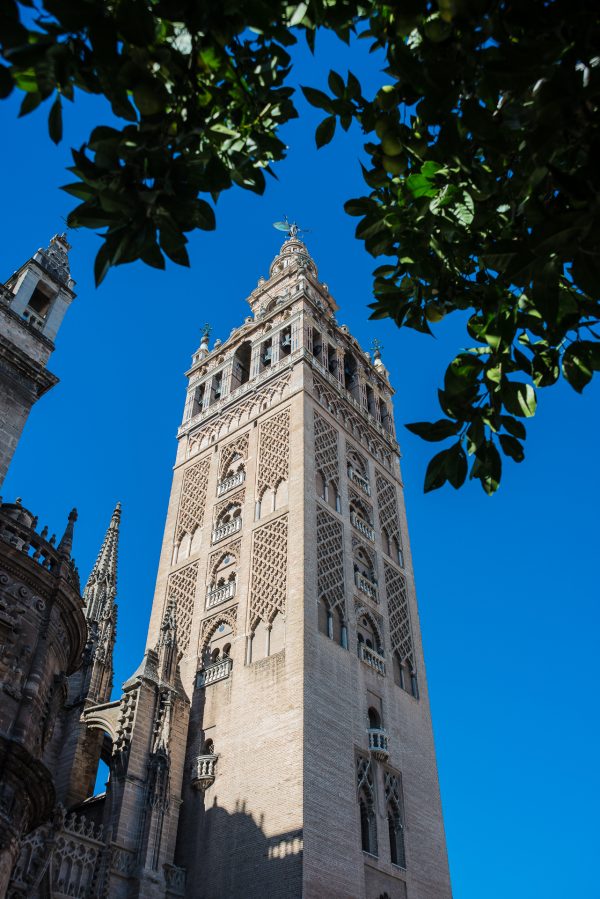 Madrid
Madrid is also a walkable city, but when you run out of energy there's an abundance of local cabs that are cheap, clean, and air-conditioned. We selected a hotel that was centrally located, the ME Madrid Reina Victoria on the Plaza de Santa Ana—an avant-garde-design hotel in a 19th-century iconic building—for its easy access to the major museums and the Royal Palace of Madrid. Our room was a heavenly retreat after a full day of sightseeing.
With so much sunshine and crystal blue skies every day, you'll want to make the most out of discovering the city. We took a taxi to the entrance of the Parque del Buen Retiro (park of pleasant retreat)—one of the most majestic public parks and gardens I've ever seen. Opened to the public in 1680, this park has it all: lush, leafy trees that line shady walking paths, benches and seating areas, fountains, a pond with rowboats for hire, a botanical garden, and an air-conditioned glass pavilion that hosts art exhibits and events.
A daunting but must-see museum for every visitor to Spain is the venerable Prado Museum. Like the Louvre in Paris and New York's Metropolitan Museum of Art, it houses an enormous range of art. Some of most famous paintings by Zuberon and Velazquez are here, plus so many others.
Another gem of a museum to visit is the privately funded Museo Thyssen-Bornemisza in the Palacio de Villahermosa, an 18th century ducal palace that was remodeled in the early 19th century. Seven centuries of European paintings from the Middle Ages to the late 20th century are exhibited, making it a unique bridge between the collections at the Prado and Reina Sofia museums. There's a lovely café/restaurant where you can enjoy an al fresco lunch or drink.
As a first-time visitor I felt compelled to focus on Madrid's world-class museums, given that I majored in art history in college. All have good air conditioning and offer a welcome respite when the temperature heats up at midday. However, Madrid has so many exciting aspects and distinctive districts waiting to be explored. In addition, you'll never be far from a café or bar where you can recharge, which is also the case in Seville.
In Spain, even in the cities, there's an emphasis on enjoying each day, without the frenetic pace that can be found in other cities.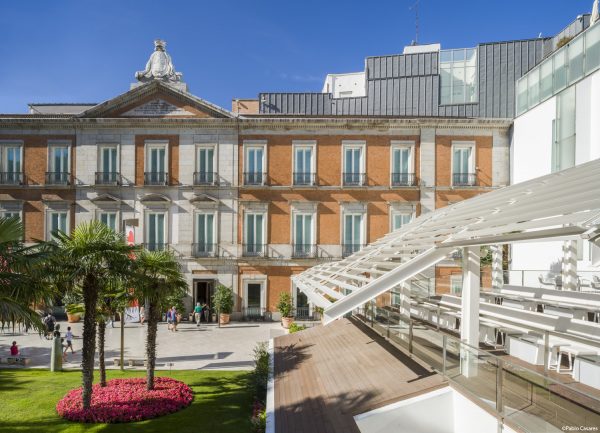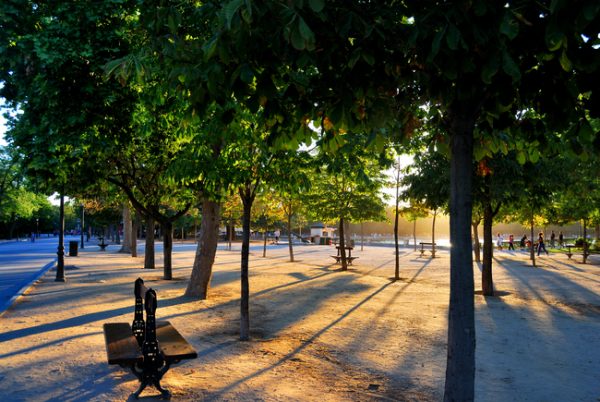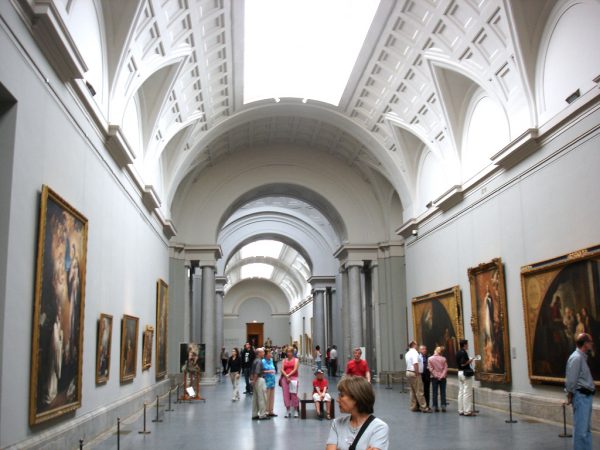 Isabelle Kellogg is a writer and public relations consultant in the luxury sector, with a passion for diamonds, jewelry, watches, and other luxury products, including travel.