The Indonesian island of Borneo has been dubbed the "world's lungs" because of its abundance of dense forests, which supports abundant life.
It's a prime place for macro photographers to capture lush flora and fauna—as wildlife admirer Abdul Gapur Dayak, from the small village of Tamiang Layang in Central Kalimantan, knows. Dayak, an avid macro photographer, has only to step behind his house to find insect and plant life aplenty for his subject matter.
The Indonesian native has to be patient, though, and wait for his subjects—often winged insects flying about, such as damselflies and dragonflies—to settle on a flower or leaf to line up a shot.
"Damselflies really like watery places, especially swamps and riverbanks, coincidentally behind my house flows a small river, beside which there are many beautiful flowering wild plants inhabited by various types of dragonflies and damselflies," the photographer told The Epoch Times.
"This is where I found and took many pictures of damselflies and various species other insects," he said, and that includes a series of zoomed-in shots, taken earlier in July, of damselflies perched on flower petals, appearing to be scoping him out like little spies.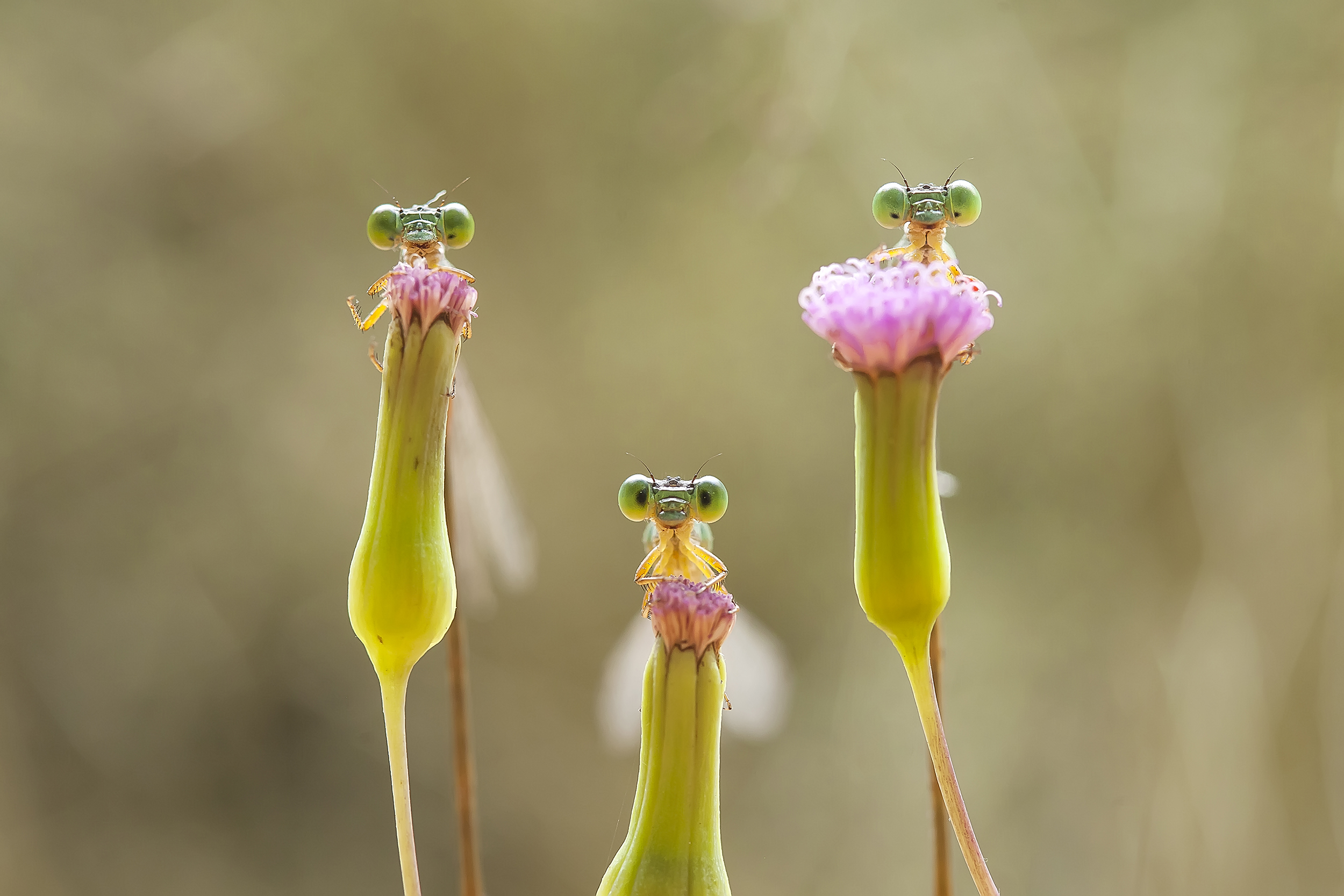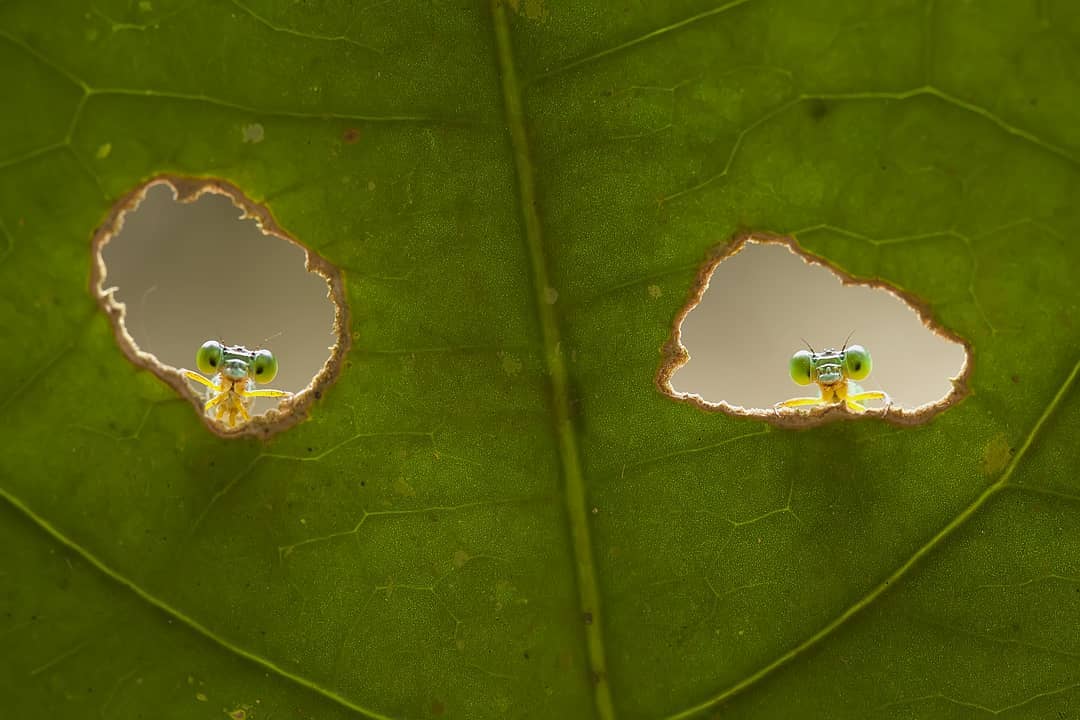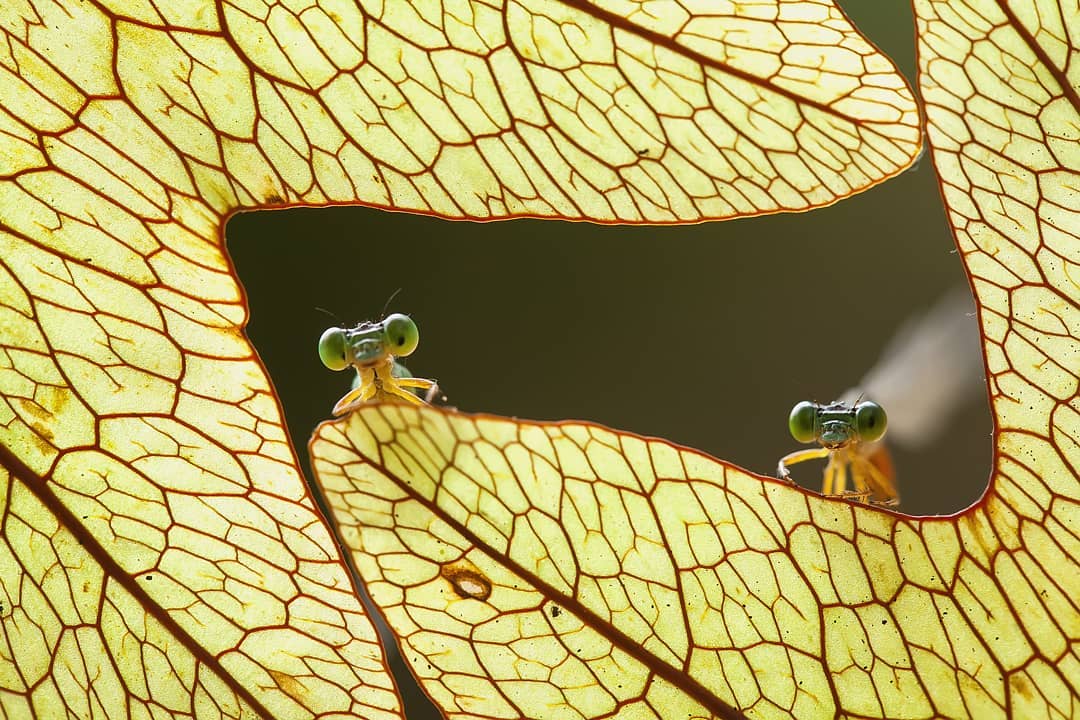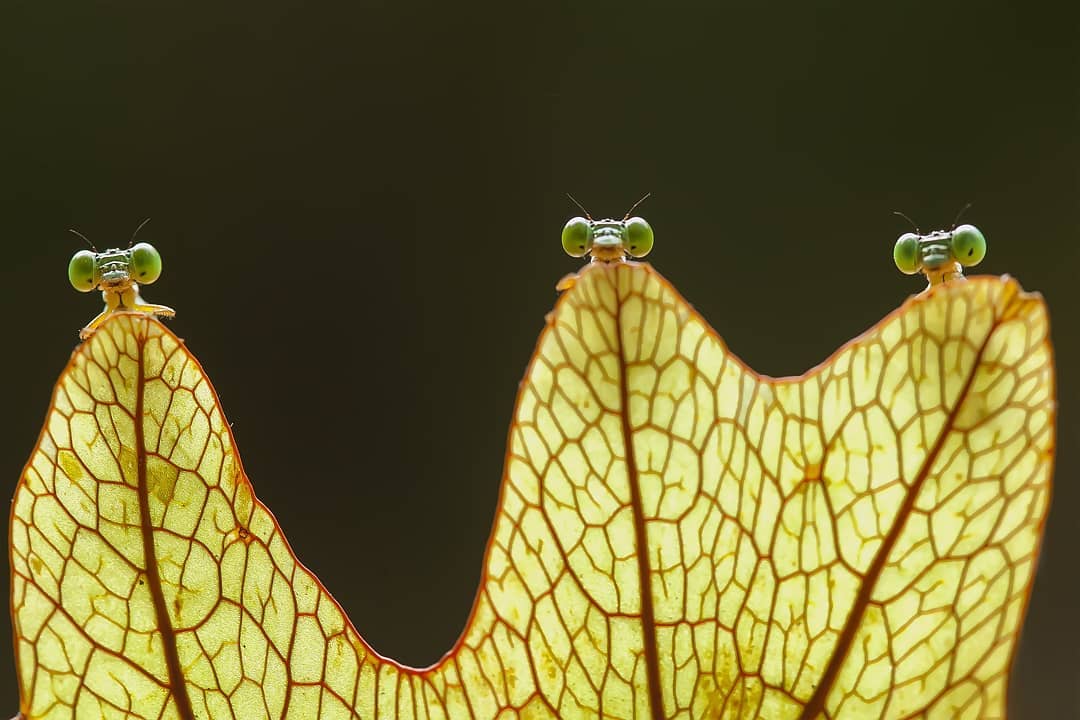 The macro photos, posted on Dayak's Instagram page, show not only the bulbous eyes of the damselflies appearing to reconnoiter the camera lens; they also reveal the extraordinary micro venation of the backlit leaves, glowing in the sunlight.
He shared how he managed to set the "stage" for the shots.
"This type of damselfly is quite tame," said Dayak. "They were flying around me when I was by the river, at that time I saw several damselflies perched close together on flowers that grew wild after it had just rained, but their position was not like in the photo.
"Slowly I slide with the tip of the grass so that it fits into the position I want, some fly and some stay because their bodies are wet after the rain, to take this photo you have to be quick because when they feel a little disturbed, they will fly or move.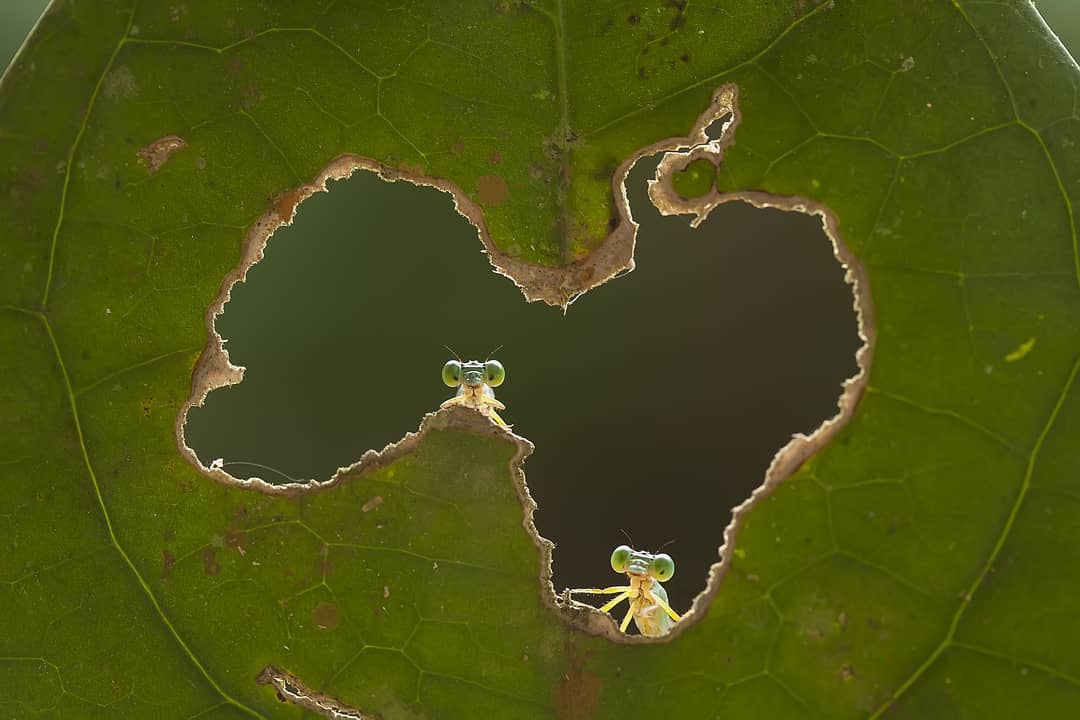 "We have to respect and protect nature and the environment because they are one of the supporters of the life balance system, in taking macro photos we have to keep our objects so that they don't feel disturbed, we can stage photos but we have to understand the character of the objects we photograph."
Dayak's locale supports his hobby, while some of his friends share his interest in macrophotography, and he came to specialize in the genre.
He adds: "It takes a long time to wait for the right moment because they fly around us, must be patient but quite fun."
The photographer displays his work on various social media platforms, such as Instagram, and stock photography libraries. In addition to macrophotography, he also enjoys wildlife, portrait, and landscape photography.
Here are some more stunning macrophotography shots by Abdul Gapur Dayak: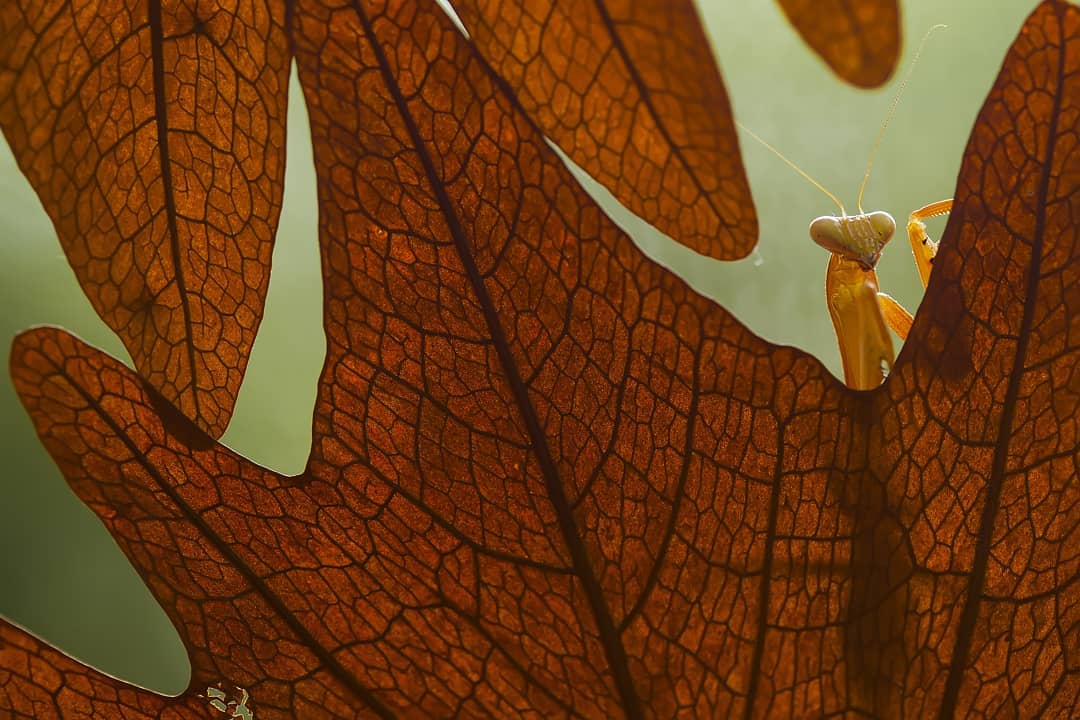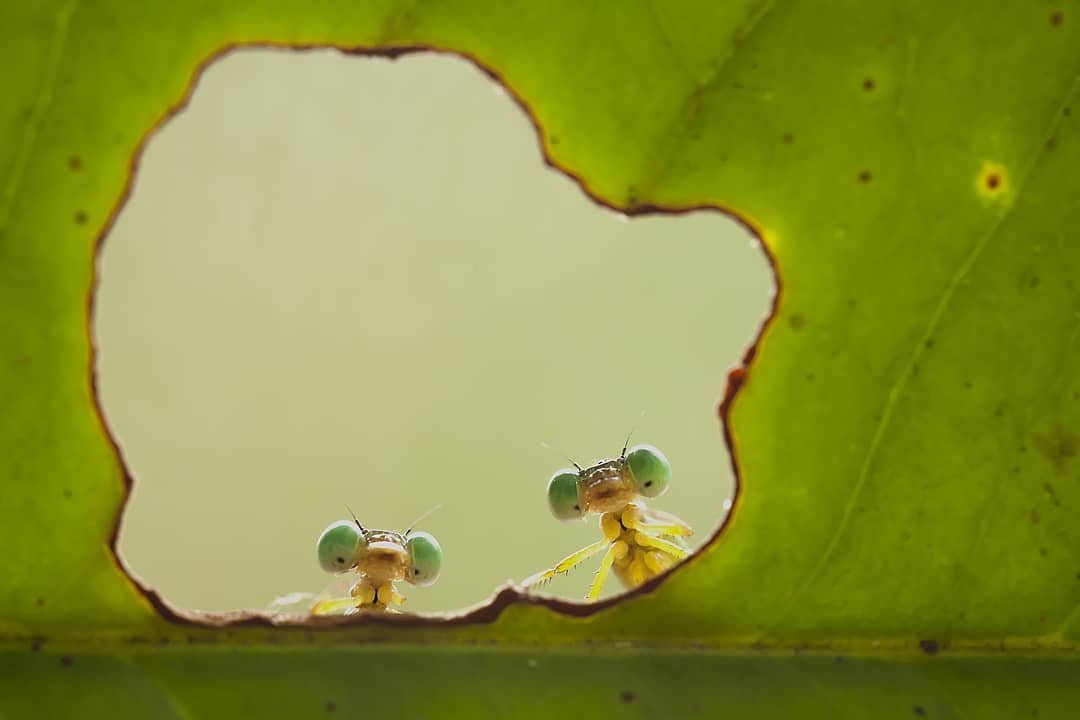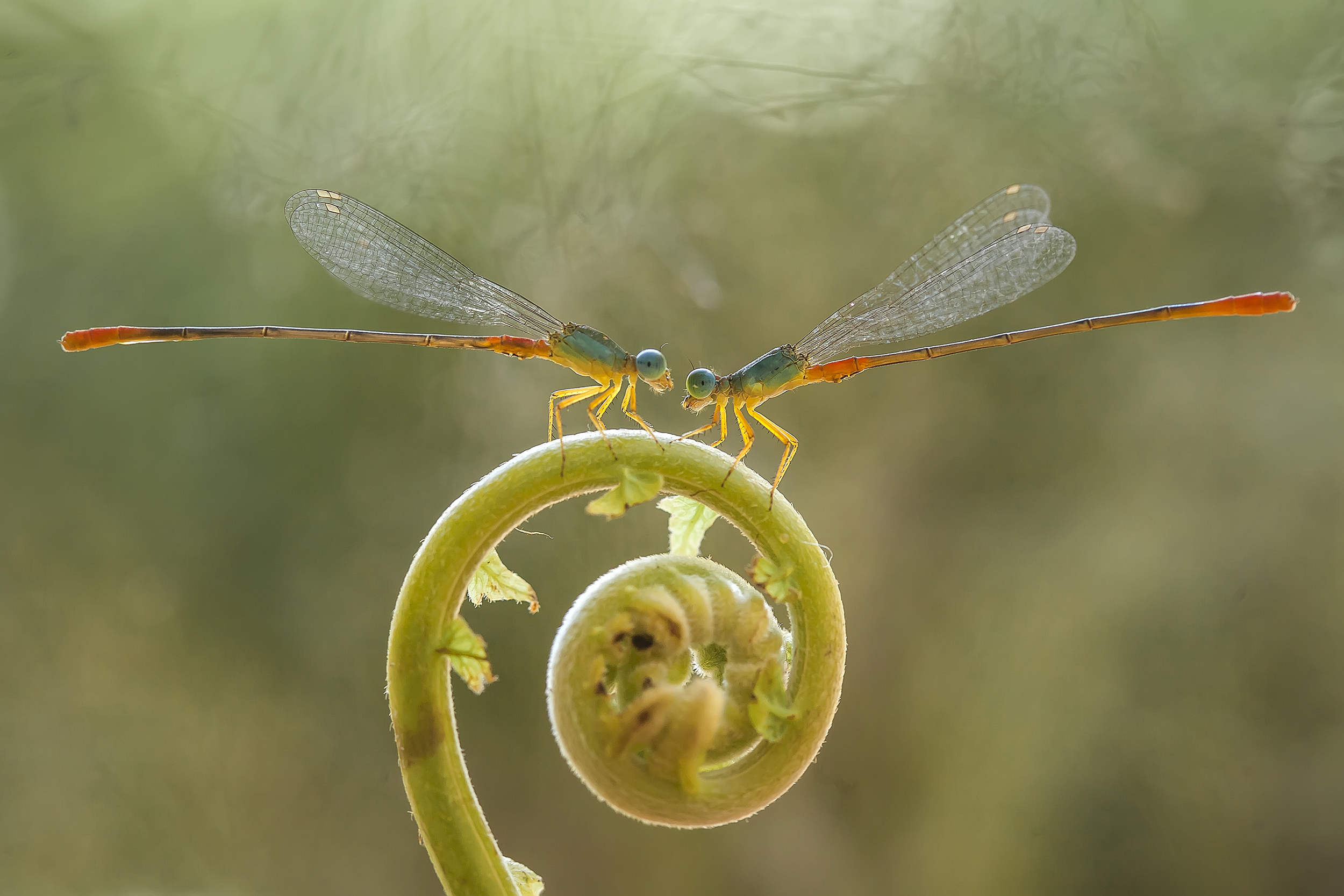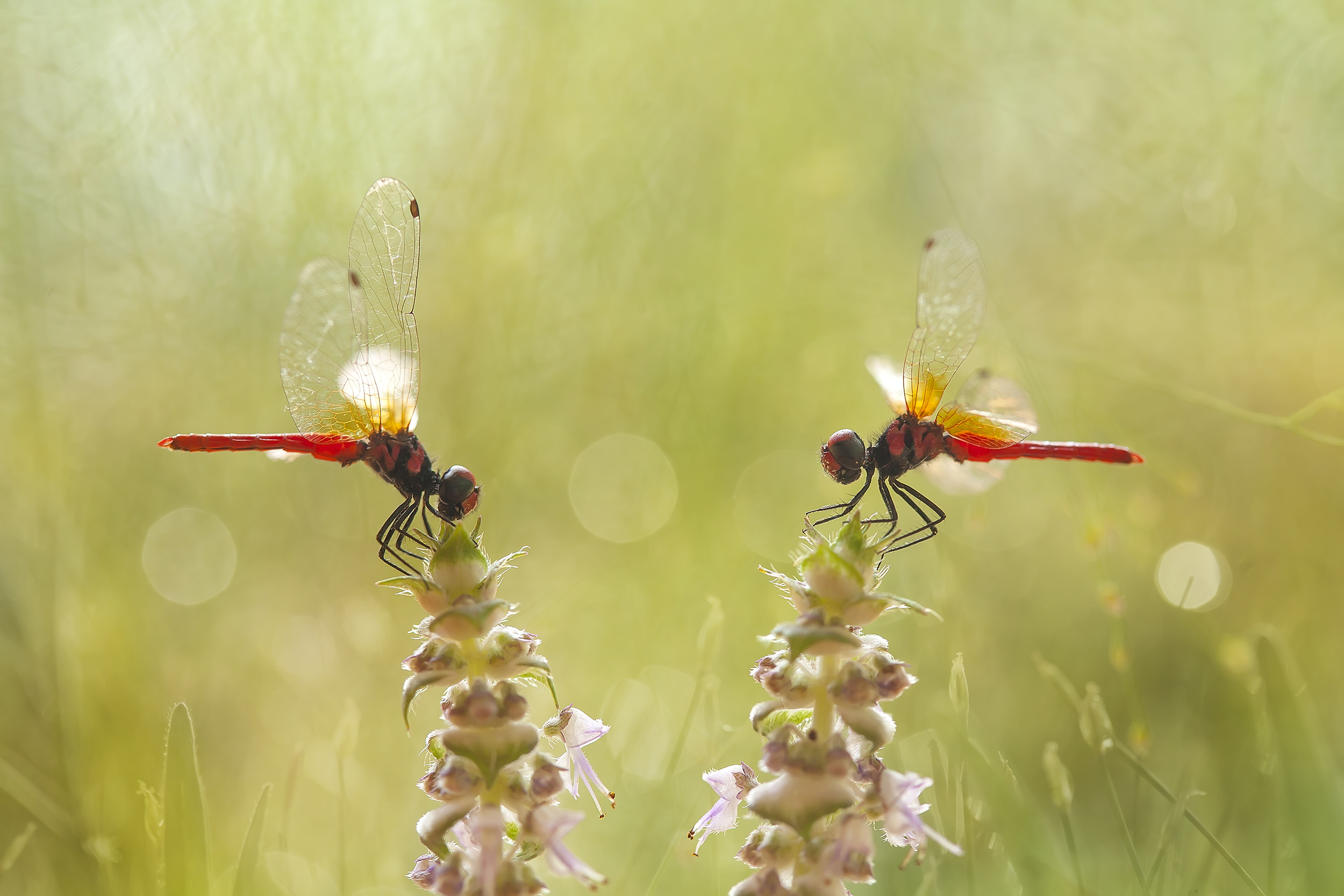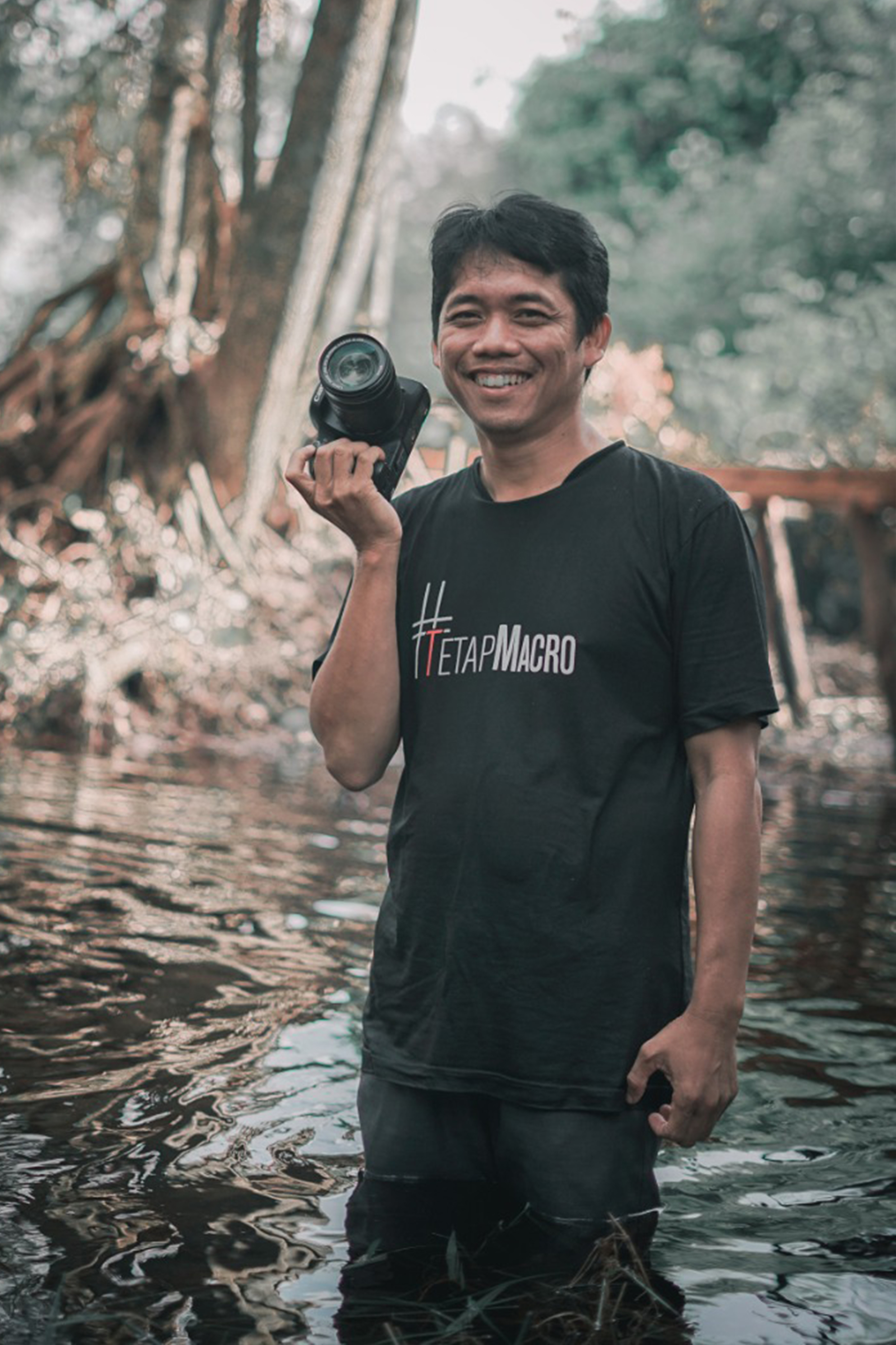 Share your stories with us at emg.inspired@epochtimes.com, and continue to get your daily dose of inspiration by signing up for the Epoch Inspired newsletter at TheEpochTimes.com/newsletter