"Visiting Lucerne is like going to Disneyland: You can't imagine that it is real because it looks like a movie lot," said American novelist Brad Thor and really, he wasn't far off the mark. Take a crystal clear lake, snow-capped mountains, and a medieval Old Town, then add the best of clocks, cheese, and chocolate, and you have the picture-perfect Swiss town. For many travelers, Lucerne is Switzerland.
The fascination with the charming town on the shores of Lake Lucerne is centuries old. William Turner made it famous with a series of watercolors in the 1830s and 1840s, and in 1863, nearby Rigi mountain was the highlight of the world's first overseas package holiday. A Thomas Cook group tour to Switzerland included climbing to the summit to watch the sunrise.
Queen Victoria Visits
Already popular with British travelers, Lucerne got a further boost when Queen Victoria, still mourning the loss of her husband, Prince Albert, and a small entourage headed to central Switzerland for a five-week getaway in 1868. The Alps provided the grieving monarch with healthy mountain air, while classic sight-seeing tours, painting, and horseback riding, refreshed her soul. Within two years of her stay, a Hotel Victoria had opened in Lucerne, there was a steamer bearing her name, and today there are still more than 20 Victoria hotels in Switzerland.
Then as now, Lucerne's major drawcard is the wooden Chapel Bridge, constructed in the first half of the 14th century. However, unlike Queen Victoria who could still enjoy the original, today's visitors cross the Reuss River on a replica.
"Unfortunately, on a dry summer evening in August 1993, someone carelessly threw a glimmering cigarette butt away and all but the two bridgeheads burnt down," said city guide Rebecca Gisler. Also destroyed were 110 of the 17th-century paintings that adorned the bridge, with two-thirds either going up in smoke or suffering severe damage.
Next to Chapel Bridge stands the second landmark of Lucerne, the octagonal water tower that used to be part of the city's fortifications but subsequently functioned as an archive, treasury, prison, and torture chamber. The ancient Musegg Wall has nine towers, out of which four are open to the public. The clock on the Zyt Tower is the town's oldest and chimes the hours one minute early, perhaps perfectly fitting for a nation that hates to be late.
There are thousands if not 10s of thousands of timepieces ticking in Lucerne which makes it, together with Paris and Shanghai, a leading watch trading center. Swiss, American, and Chinese nationals travel to the town with the aim of purchasing a genuine Swiss watch. The main shopping street, Hertensteinstrasse, is lined with high-end retail stores, and Bucherer has, allegedly, the world's largest selection of Rolex watches. 
Chocolate
But watches are not the only thing that springs to mind when thinking of Switzerland. As we all know, there is chocolate and then, there is Swiss chocolate. At Max Chocolatier in Lucerne, artisan chocolate, which is meant to be savored, is handmade. In addition to basic varieties like milk, dark, hazelnut, and caramel, there are also more exotic types with ingredients such as pumpkin, chili, or even Tasmanian pepper. One truffle takes four days to make according to store manager Daniela Silva, and while not inexpensive, each bite delivers a rich, intense taste, so a small (or big) box is well worth the money! If you can refrain from eating it all, you could keep your treats in a "chocodor."
"The best place to store chocolate is actually in a wine cellar ideally at around 19°C (66°F), dry and dark," explained Silva. "This handmade wooden treasure chest replicates those conditions." For 599 Swiss francs ($606), however, you could buy many more of those chocolate truffles.
Another delicacy, available only in the cold months between October and March, are Heissi Marroni (hot chestnuts), which are sold at little outdoor stalls along the riverfront and in the Old Town. In the cold winter, the steaming snack warms both inside and outside just like Chäs Chüchli, the little cheese tartlets found on hot plates outside some bakeries in Lucerne.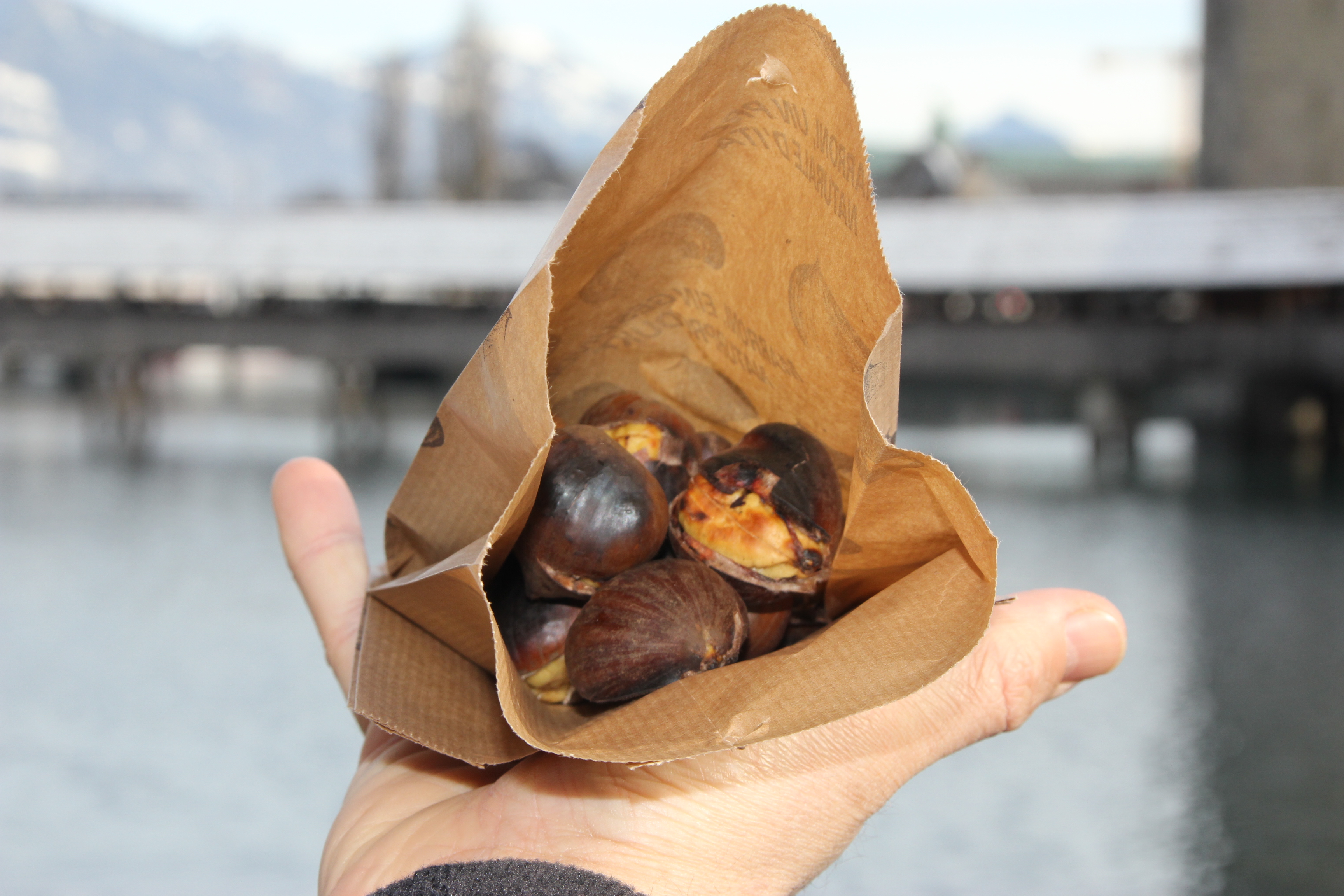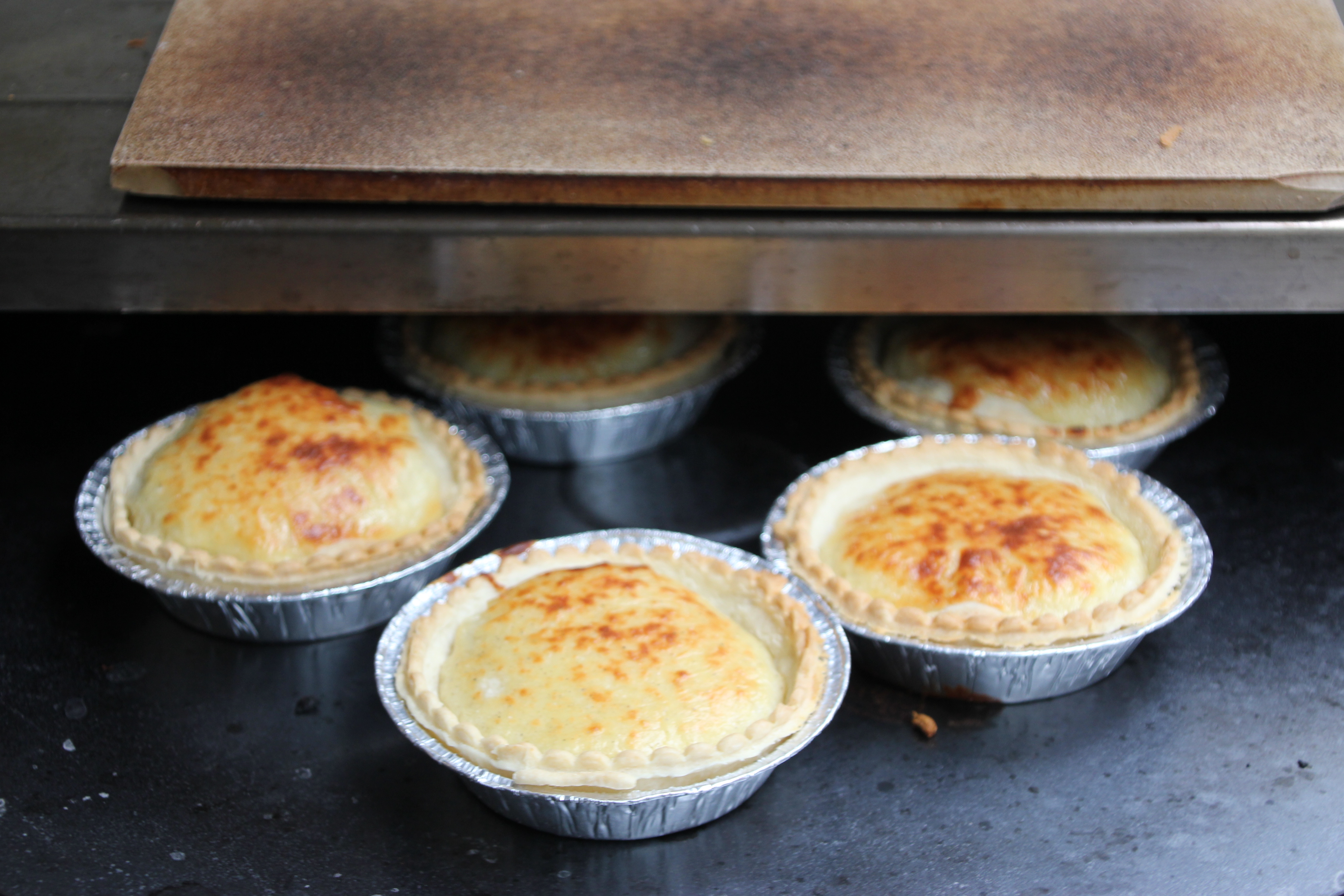 The local cuisine is seasonal, hearty, and often served in a rustic ambiance in the many traditional guesthouses of Lucerne, such as the family-run Wirtshaus Galliker Luzern, which has been open for more than 160 years, or the Zunfthausrestaurant Pfistern, the town's only surviving guild house dating back to 1578. It also has an eye-catching fresco and is one of about 200 painted houses in Lucerne.
Lion Monument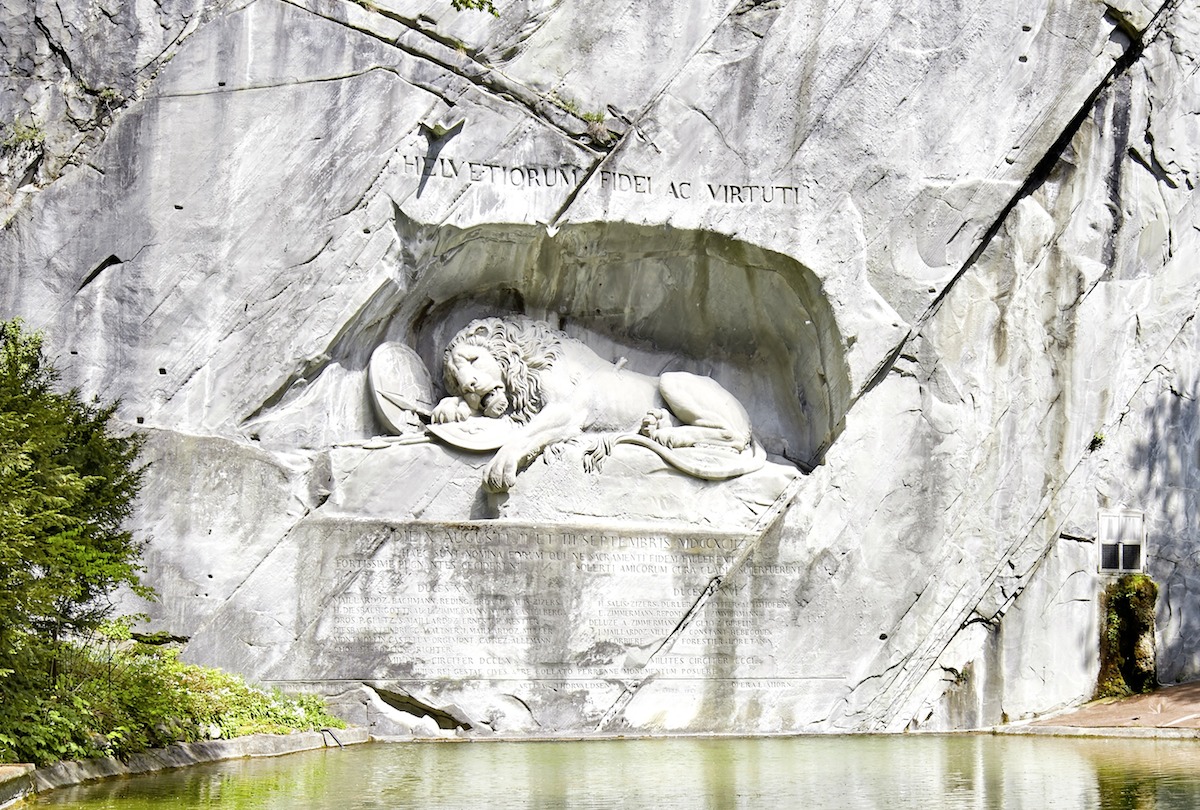 A short walk from the center of town lies what might arguably be the most famous lion in the world—an animal one would not expect to find in this part of the world. The story behind the titular rock carving is a tragic one. On August 10, 1792, some 1,000 Swiss Guards in Paris, seeking to protect the life of King Louis XVI from the revolutionaries, paid the ultimate price for their unconditional loyalty.
Officer Karl Pfyffer, who was on leave at his home in Lucerne that fateful day, never forgot the loss of his comrades-in-arms. He raised the funds for the powerful memorial, once called by Mark Twain "the most mournful and moving piece of stone in the world," and which pays homage to the selfless heroes of the Swiss Guard.
Pilatus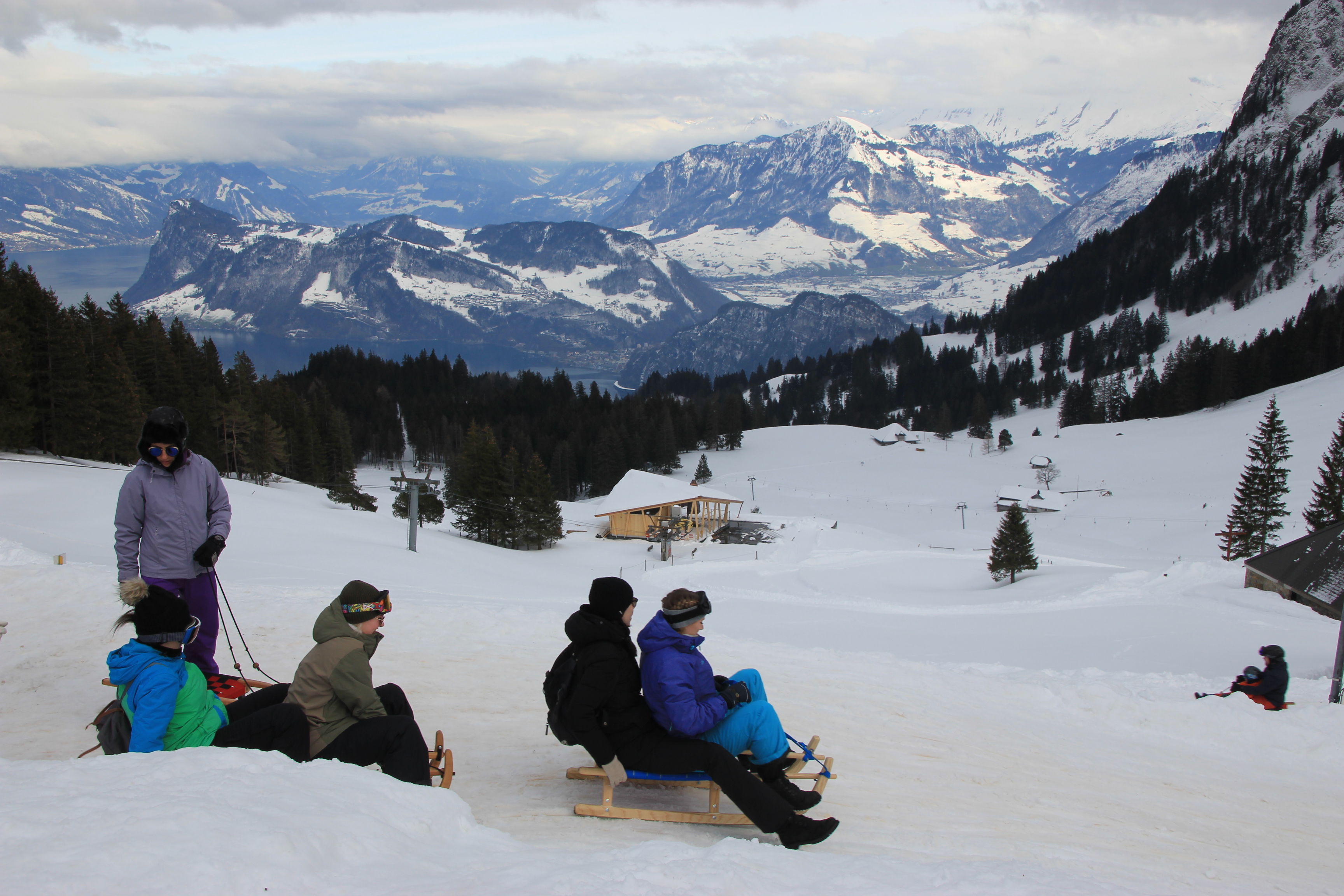 After only a 12-minute bus ride from Lucerne central station, visitors arrive at the foot of the town's local mountain, Pilatus. At Kriens station, cable cars whisk upward to Fräkmüntegg, the largest rope park in central Switzerland complete with tree tents, toboggan runs, hiking trails, and scenic grilling spots. In winter, locals enjoy fast-paced sledding (wooden sleds are available to rent) and winter hiking trails.
But despite the vast sports entertainment options, the restaurants, and souvenir stores, most travelers come up here and surrounding peaks for the incredible views of Lake Lucerne and to enjoy the clear mountain air, just like Queen Victoria did.
Wibke Carter is a travel writer who hails from Germany. She has lived in New Zealand and New York, and presently enjoys life in London. Her website is WibkeCarter.com