Coming alongside children facing cancer to provide a little joy and addressing the huge health issue head on is of utmost importance to Zachary Quinn, of Minneapolis, Minn.
Quinn, with college friend, Brian Keller, founded their company, Love Your Melon six years ago specifically to make a difference in the lives of children battling cancer—through warm, comfy hats.
"We want to change the world in honor of all the kids with pediatric cancer out there who need our help," Quinn told The Epoch Times.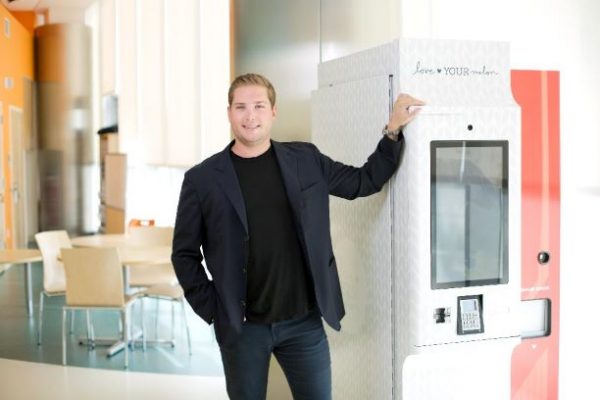 September is Childhood Cancer Awareness Month – designed to generate public recognition of the diagnosis and engage individuals in aiding families in the fight against the devastating disease.
To Quinn, however, pediatric cancer is a topic that has his complete attention all year and has since 2012.
Love Your Melon Begins
Quinn met Keller on their first day on the campus of the University of St. Thomas in St. Paul, Minn. in 2012. They quickly became friends and found themselves in the same entrepreneurship class.
The class was tasked with starting a business that would be profitable by the end of the semester. Quinn and Keller teamed up on the assignment.
The project partners came up with the idea of making fashion-focused beanies and decided they also wanted to make a difference in the lives of others.
"We landed on helping children battling cancer, and the correlation with our beanies was perfect, as these kids need warm hats when they lose their hair due to cancer treatment," Quinn said.
The two college students then started their company, selling U.S.-made knit beanies, made with 100 percent cotton for comfort, with a "buy one, give one" model, he said.
"When someone purchased a beanie, he or she also was able to give a beanie to a child in the hospital. The concept took off from there," Quinn said.
Since then, Love Your Melon has transitioned from the "buy one, give one" model to now giving 50 percent of profit to the company's nonprofit partners in the fight against pediatric cancer.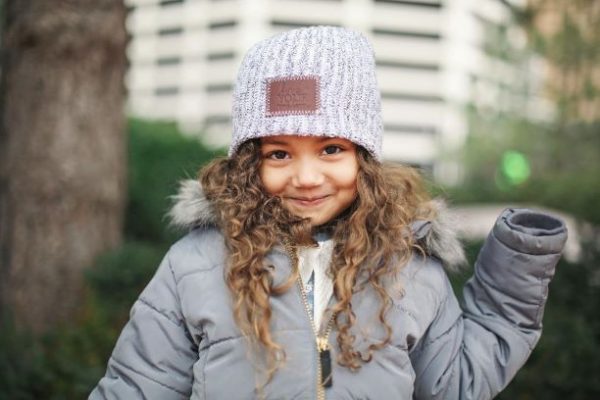 The pair decided to dream big, setting out to freely give one of their hats to every child fighting cancer in the U.S. while generating $1 million to fund pediatric cancer research.
"Our goal was to provide immediate support to children with cancer and their families," Quinn said.
Cancer Patient Inspires
Zach Sobiech, of Stillwater, Minn., was one of the first young people Quinn encouraged through Love Your Melon.
Shortly after creating the business, Quinn delivered a beanie to Sobiech, an 18-year-old high school student who received a terminal diagnosis of osteosarcoma.
"He grew up in the same neighborhood as I did, and I saw myself in him," Quinn said. "He took what was a terrible circumstance and turned it into something beautiful."
Sobiech created music that people found inspirational.
"His song 'Clouds' even became a number one hit on iTunes after he passed away," Quinn said.
Sobiech had a lifelong dream to fly in a helicopter at least once. Quinn was able to make it happen for the young musician before he died from his illness in 2013.
"We became great friends while he was on this earth. Zach and the many other kids we met in creating this company are the inspiration to do what we do," Quinn said.
Advancing the Company
Shortly after beginning Love Your Melon, Quinn firmly believed the company had the potential to positively impact many lives for years to come.
The company co-founder knew he had high quality products to offer consumers and the cause was one people wanted to support.
"I had to see it through and take it to the furthest extent possible," he said. "I dropped out of college to get out of the classroom and to go make things happen in the real world. This risk was worthwhile."
As soon as Quinn and Keller started to further the word on Love Your Melon, especially through social media outlets, the response was positive.
"We have been very lucky to have the support we have from our consumers, supporters and ambassadors," Quinn said.
Love Your Melon launched a nationwide tour in 2013 that led to attention from the media and the sharing of company information on social media.
The company then grew rapidly, and exceeded the goals the business partners originally set out to reach.
Since its inception, Love Your Melon has donated more than $4.7 million to charities combating pediatric cancer and provided more than 147,000 hats to children being treated for the disease.
Quinn credits the company's success simply to blending "doing good" with "high-quality, USA-made apparel."
Love Your Melon Expanding
In addition to the original beanies, Love Your Melon, headquartered in Minnesota, now sells ball caps, headbands, shirts, scarves, blankets, pillows, and more.
Quinn said all their products are made in the U.S. and have been from the beginning of the business.
He is passionate about continuing to produce high-quality products, creating additional job in the U.S., and further emphasizing the value the company puts on "community."
Love Your Melon currently is announcing several new retail partnerships, including Dick's Sporting Goods, Caribou Coffee, Scheels All Sports, Dry Goods, and Von Maur, he said.
In addition, the company is partnering with numerous brands, including Facebook, Lululemon, Be the Match, and all the major sports leagues in the U.S.
Looking to the Future
What else is in the works at Love Your Melon?
The thriving company currently is striving to put a "Beanie Giving Machine" in every children's hospital in the country, Quinn said.
"These vending-style machines deliver a beanie to every child battling cancer in the hospitals they are located in," he said.
Children can read Love Your Melon's superhero children's book on the machine, as well.
Love Your Melon's "Adventures of the Supercrew" is a story meant to uplift children with cancer and help all kids positively handle discouragement during a difficult time, Quinn said.
Also, Love Your Melon continues to recruit volunteers into the "campus crew," often comprised of college-aged individuals, to regularly visit cancer wards across the country to champion children during their stay in the hospital.
Often the campus crew members, also known as the "super crew," personally deliver beanies to the main "superheroes," whom are the children bravely facing pediatric cancer, he said.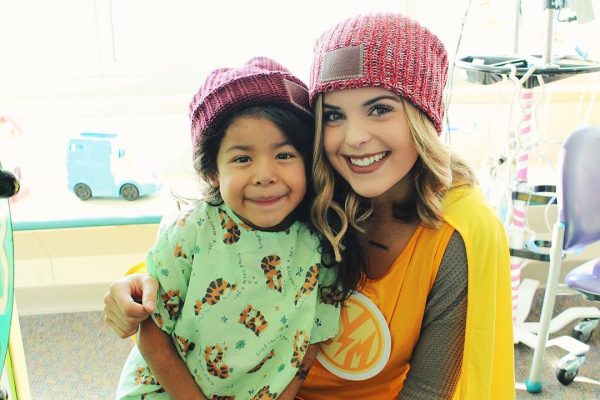 Many of Love Your Melon's "superheroes" have become Quinn's personal friends.
One of the company's "superheroes," a young girl with osteosarcoma, created miniature beanies out of yarn during her hospital stay because she wanted to share them with others to replicate the joy she received from Love Your Melon's beanies, Quinn said.
"We are consistently humbled and inspired by children like her, and these stories motivate us to work hard every day to fight pediatric cancer," he said.
Love Your Melon will continue to give beanies to every child battling cancer in American and now are beginning to give them away to ill children around the world.
Aiding War on Cancer
Love Your Melon remains committed to the mission of giving 50 percent of profit to support the brand's nonprofit partners in the fight against pediatric cancer, create therapeutic experiences, and fund charitable programming initiatives for kids and families battling the disease.
Quinn said increasing funding for pediatric cancer research and clinical trials is "critically needed" at this time.
"Compared to adult cancer research, pediatric cancer is underfunded and needs more resources devoted to finding better treatments and cures," he said.
By purchasing Love Your Melon products, our consumers are contributing to these funds, Quinn said.
Consumers also can donate directly to many of Love Your Melon's nonprofit partners through the company's website.
Beyond financial assistance, Quinn said he often hears that children and families appreciate someone willing to listen and offer support simply by being there.
"Many of these families feel alone and it is crucial to let them know they are not fighting alone. We are all in this together," Quinn said.
On Love Your Melon's website, people can write cards for children battling cancer, which will be delivered with their beanies, as well.
Those who know a child battling pediatric cancer, additionally, can visit the site to request a hat as a surprise for someone undergoing treatment, with the hope that it will provide a smile during difficulty.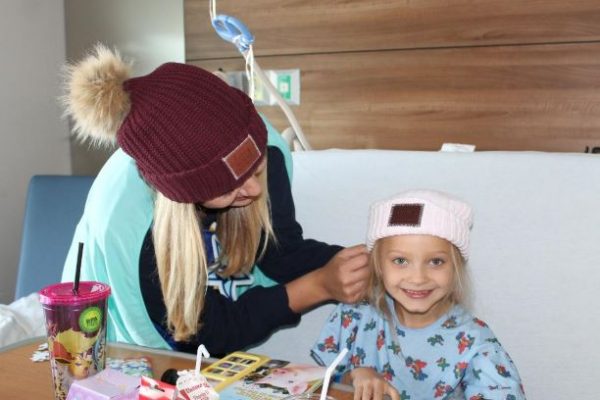 "Giving hats to children battling cancer and seeing the encouragement and empowerment it brings is indescribable," Quinn said.