Traveling with a baby on a flight can be challenging as the little one needs extra care. So, imagine how stressed out one Texas dad felt when he was tasked to handle his antsy baby alone.
The awful travel experience happened on Dec. 11, 2017, as Evan Hughes, of Fort Worth, Texas, prepared to fly home to Dallas after visiting friends in Chicago. That day, Hughes boarded a flight with his 8-month-old son, Ki, without his wife.
The family's flight on the previous day got cancelled due to weather, so his wife ended up on a different plane.
Hughes was doing fine on the first leg of his flight from Chicago to Atlanta; however, things turned challenging on the connecting flight back home to Dallas.
Hughes told WFAA, "I was walking down the aisle and everybody's looking at me, gosh, guy with a baby. Please don't sit by me."
The antsy Ki started crawling over to India Massinburg, a stranger sitting next to Hughes.
Hughes told ABC News, "He started fighting me, trying to climb over me to get to her because she was near the window."
He also added, "She offered to hold him so he could look out the window but I said no because I didn't want to impose."
Instead of getting frustrated, Massinburg opened her arms and said, "Just give him to me."
The exhausted Hughes initially declined, but he obliged when Ki got a little vocal.
Massinburg, a 25-year-old child care worker, held Ki in her arms, and amazingly, within 60 seconds, the baby calmed down and fell asleep for nearly 30 minutes.
To let Hughes get much-needed rest, Massinburg continued to watch over Ki.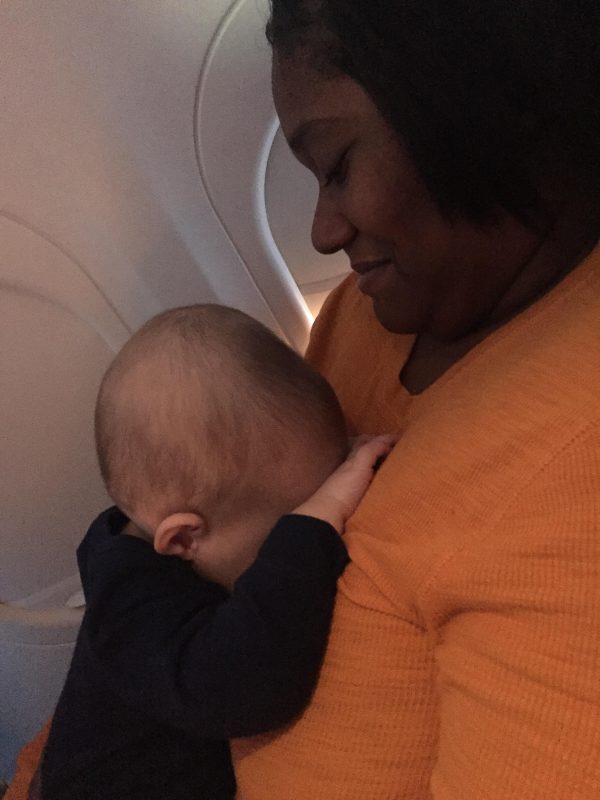 Touched by Massinburg's kindness, Hughes took to Imgur to share a precious photo of Ki sleeping in her arms.
"It was such a precious moment I asked her right then do you mind if I take a picture of this," Hughes said.
"The kindness of this stranger was truly refreshing on what was quickly becoming one of the worst days in a long time. There is still hope!" Hughes wrote.
The picture immediately went viral on social media.
Massinburg recalled that her cousin messaged her after seeing her photo going viral.
She could have easily ignored the child and Hughes, but she chose to lend a hand instead.
"It takes a village even if that village is a stranger. And your baby is a stranger to her," Hughes's wife, Kari, told WFAA. "We are so thankful for her and her kindness."
Moved by the stranger's kindness, Hughes also said, "It totally caught me off guard."
"Her generosity and just kindness through the whole thing was really spectacular," he added.
So I've recently discovered that my story has been shared on multiple news outlets via imgur, where I uploaded the photo last Wednesday.I guess this is what going viral feels like??

由 Evan Hughes 发布于 2016年12月18日周日
Watch the video below: