A South African photographer captured stunning shots showing a team of rescuers treating a wounded leopard that had become entangled in a snare.
Gary Kimble, 51, director of Windsor Metals, in Nigel, South Africa, shared images of the big cat who was successfully captured and then treated by heroic rescuers.
The leopard was first spotted in September 2020 in Kruger National Park.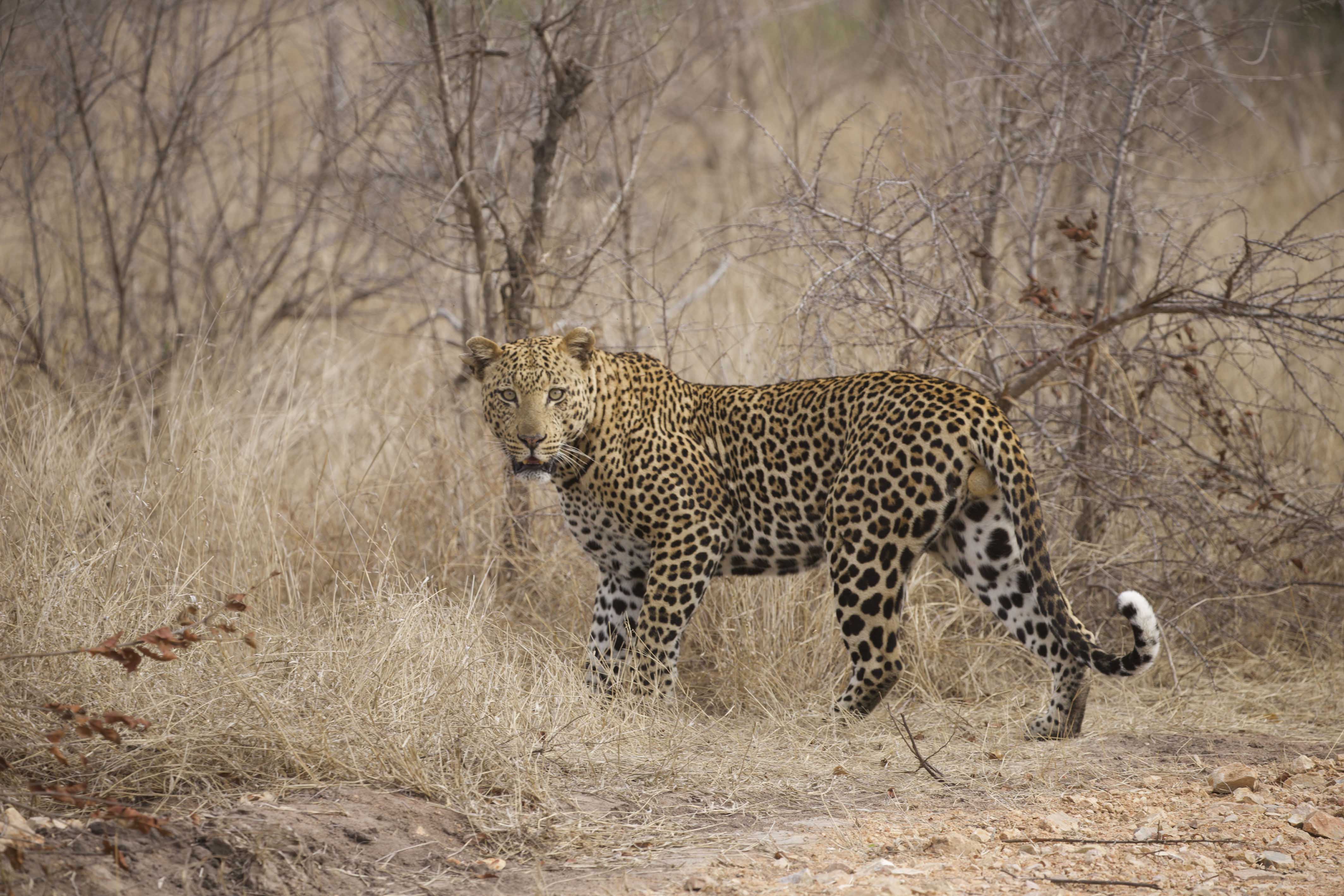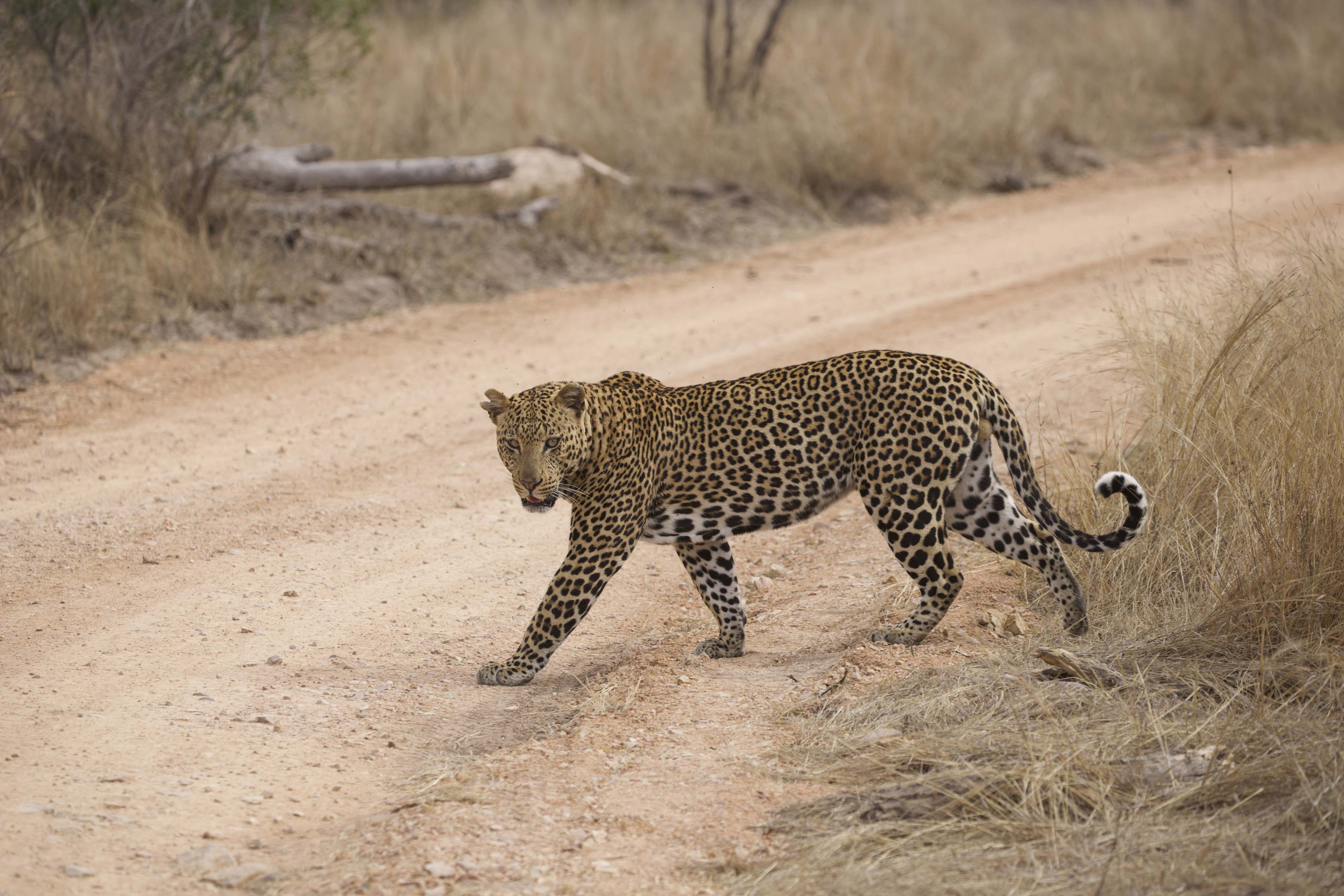 He was later seen again but this time looking a little different. He was limping with a snare on his left leg in October, but the veterinarian was unable to dart him until Dec. 19, 2020.
They could see that the leopard had removed the snare with his teeth but was still in great discomfort.
The rescuers worked together to capture him so that he could be given treatment.
Gary shared images which show the leopard as well as his wounded leg being treated by the fantastic team.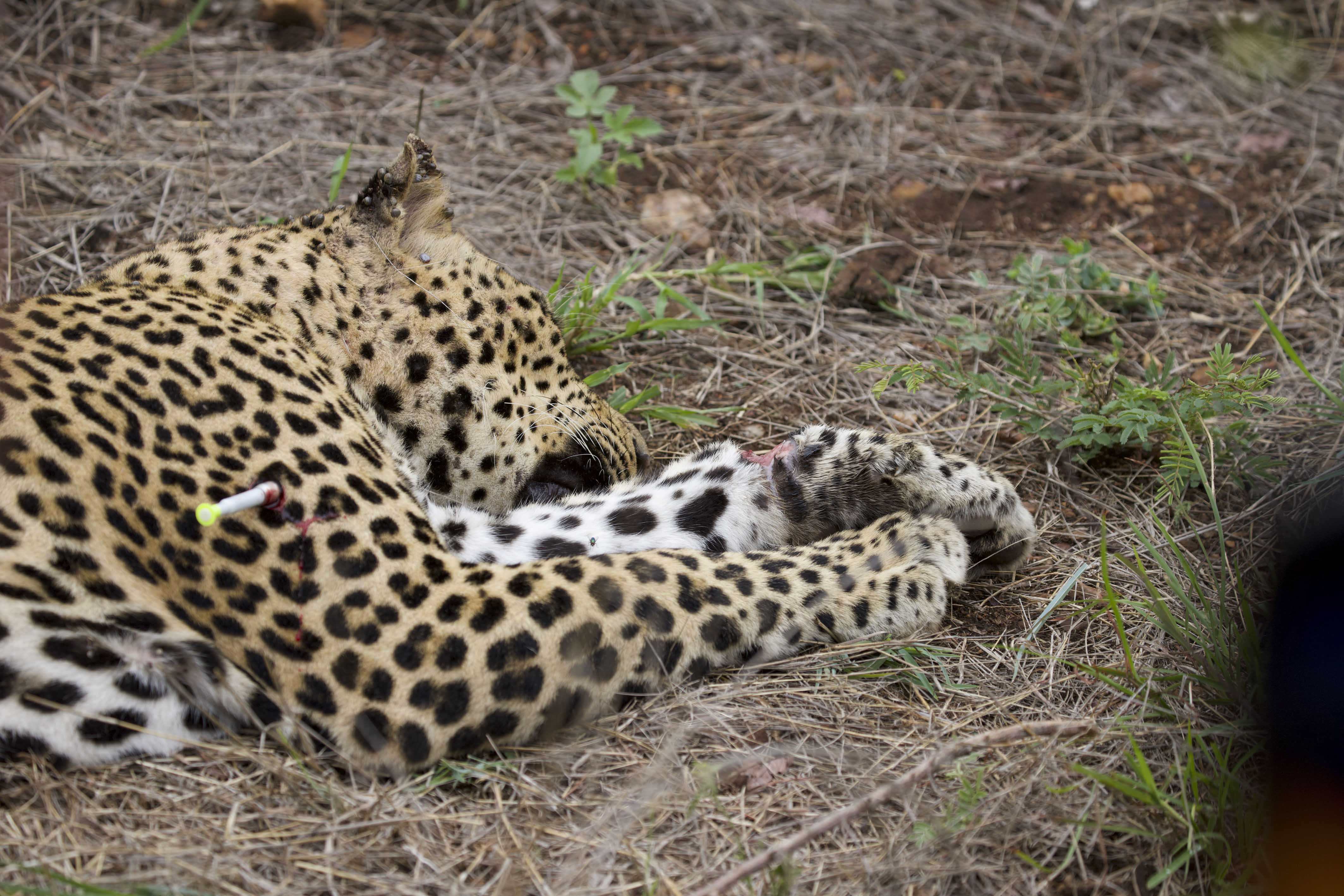 "He was a healthy, absolutely beautiful specimen, deservedly having the title of the dominant male in this area," said Gary. "He was limping badly and shaking the snared foot in obvious pain and discomfort.
It was a veterinarian by the name of Cobus Raath who managed to dart him, Gary said. "The leopard had actually successfully removed the snare himself with his teeth.
"The tooth had been worn from him cutting into the wire snare with it."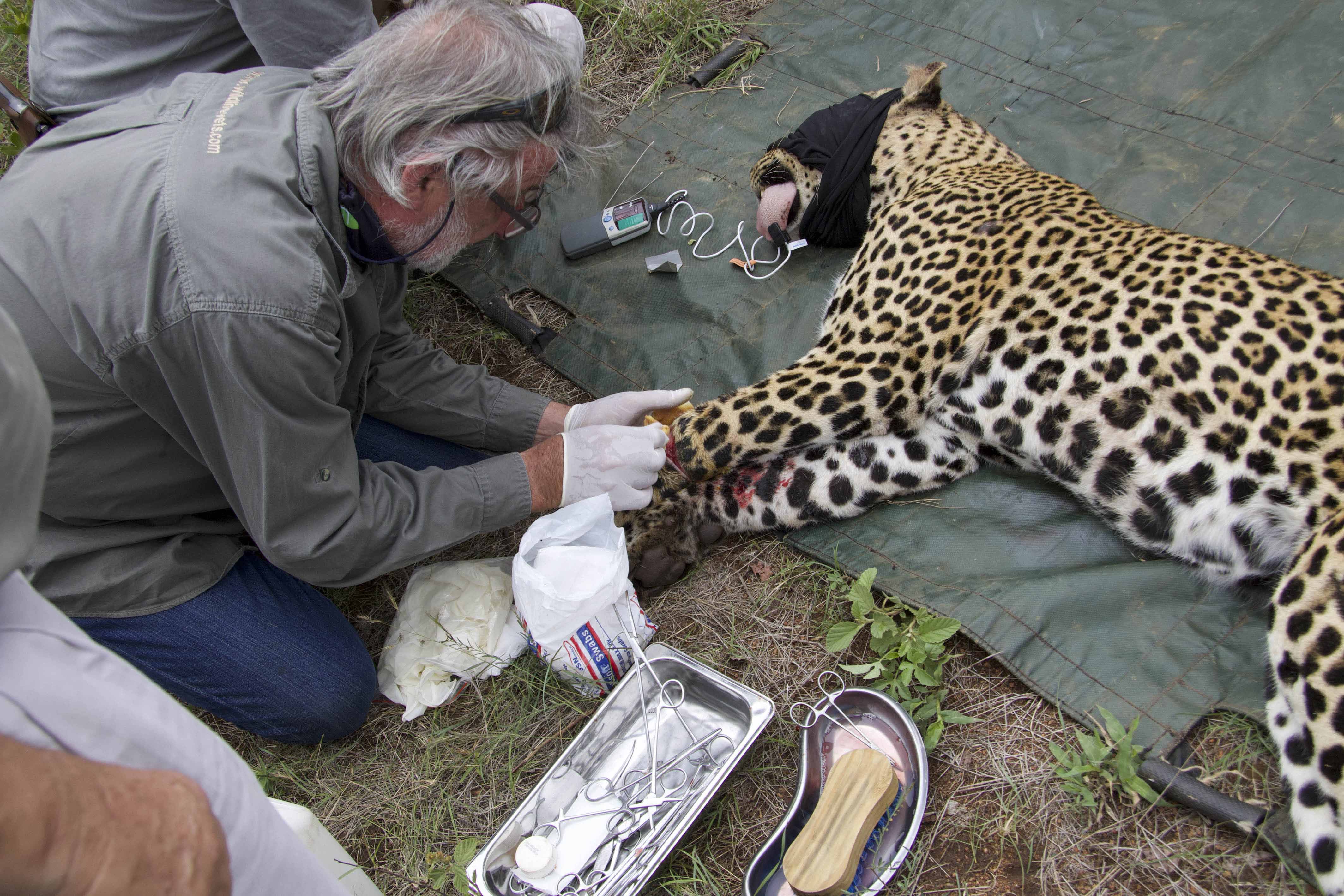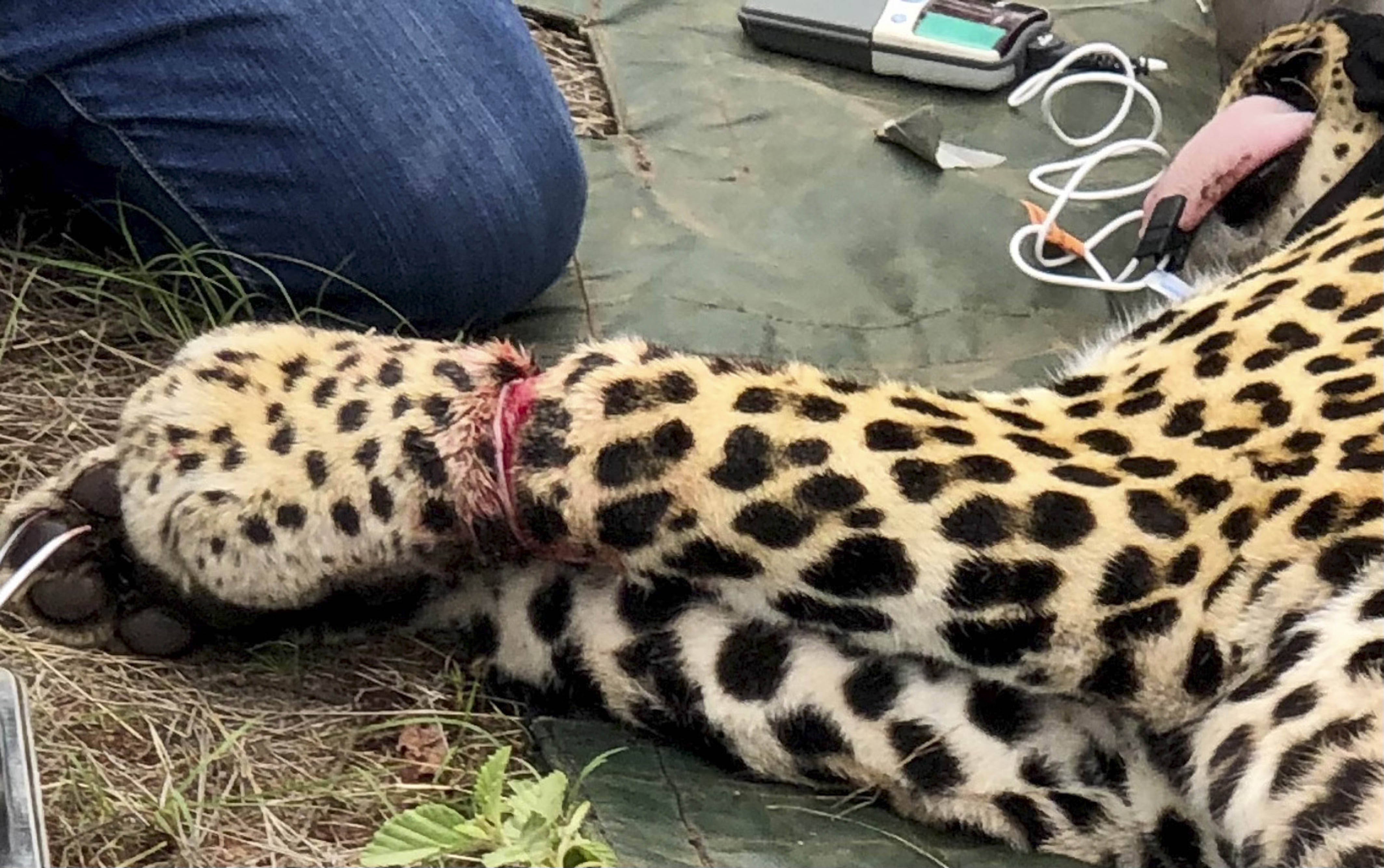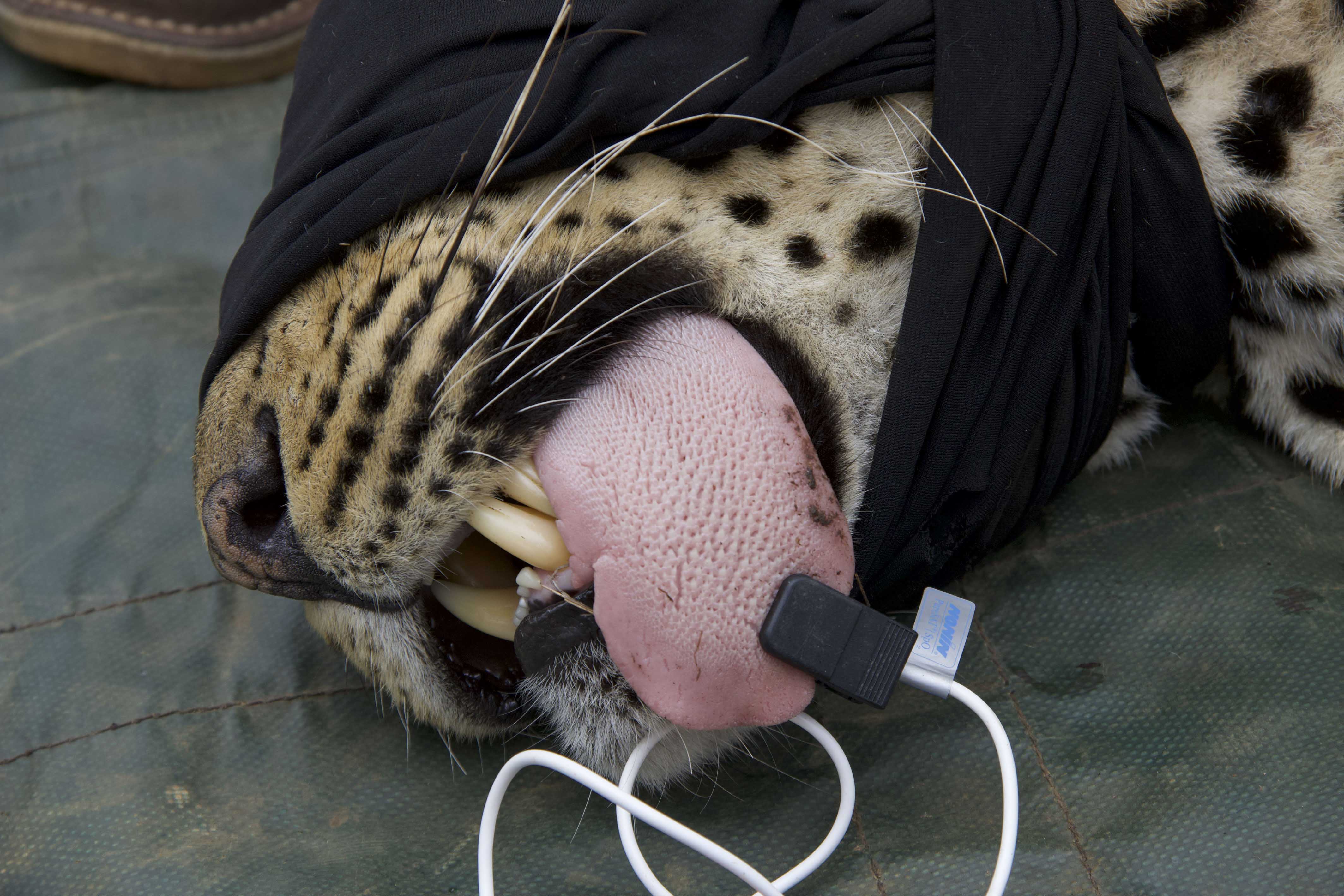 Cobus gave the animal antibiotics, took blood and samples to be tested, and cleaned the leopard's deep wound. "We then lifted the leopard into my game viewer and transported him to a safe area for release," the photographer said. "We all left him in the hope he would be able to survive, hunt and fend for himself."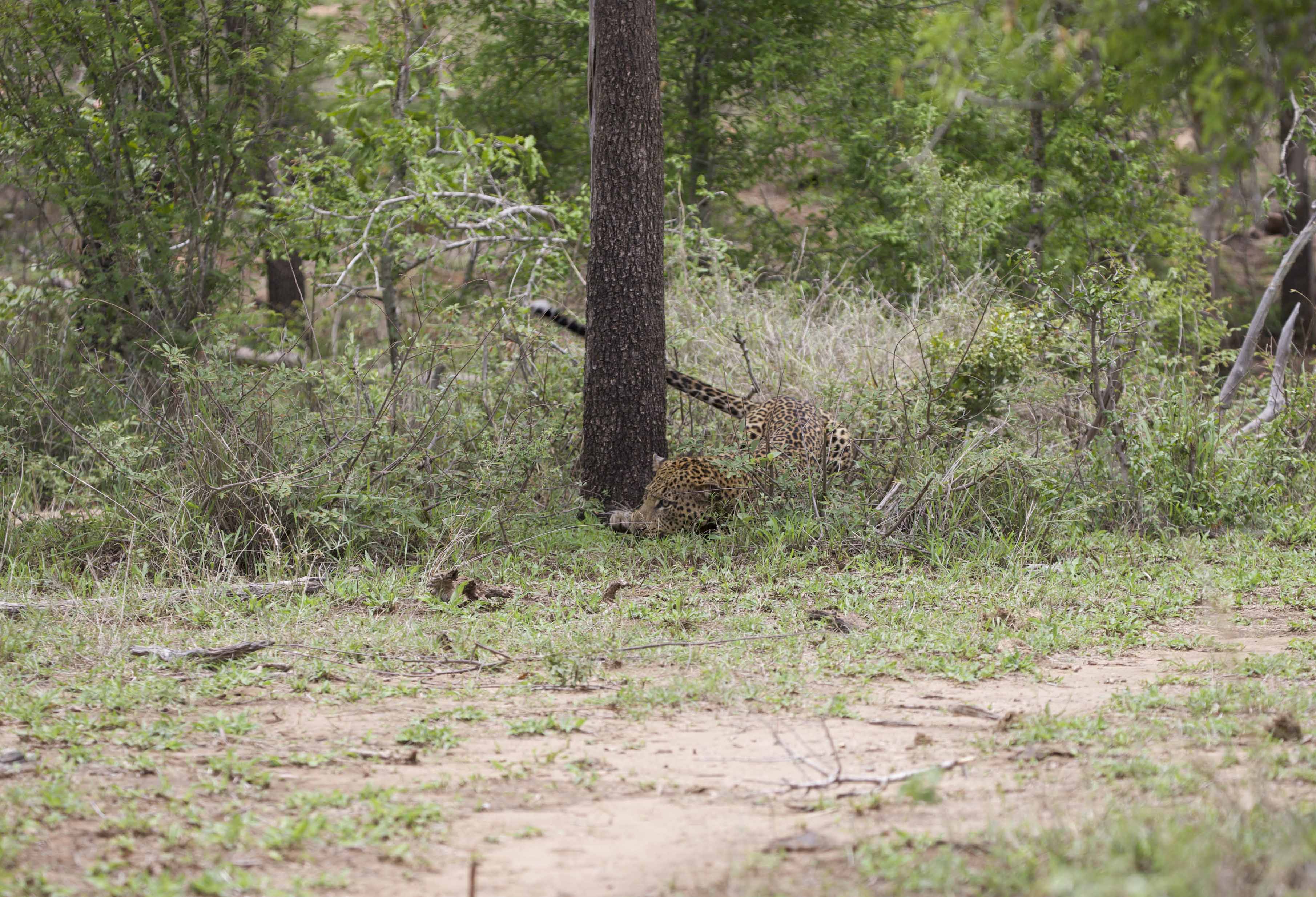 The leopard was later seen looking "healthy" and feeding on a warthog kill, according to the photographer.
"We were all very relieved to see he had survived and healed," Gary added. "We all hope he can once again become the magnificent, healthy specimen as in the picture taken in September 2020."
Epoch Times staff contributed to this report.
Share your stories with us at emg.inspired@epochtimes.com, and continue to get your daily dose of inspiration by signing up for the Epoch Inspired newsletter at TheEpochTimes.com/newsletter