One of my favorite childhood memories was an exciting weekend in the small town of Cherokee in western North Carolina. I recall that at that time several tame black bears were chained at the street corners, and cars stopped to feed them.
The town, as far as I knew, was one wondrous street with Native Americans in feather headdresses inviting us into their stores, where my siblings and I found fascinating handmade items. My brother chose a small drum and corncob pipe, while my sister was thrilled with the child-size bows and arrows. I chose a pair of soft deerskin leather moccasins with decorative beadwork on the toes.
I have always wanted to return to Cherokee, and recently I finally did. The town is much larger, and while this generation of Cherokees enjoy a lifestyle typical of most Americans, they have diligently kept alive their culture, history, arts, and language. Happily, the captive bears were gone.
During the summer months, locals perform the outdoor drama "Unto These Hills" in a huge stone amphitheater, which has 2,100 comfortable chair-style seats on the original stone steps. Actors in costumes typical of their ancestors present the true, heartbreaking story of the Trail of Tears, in which thousands of indigenous people were forced to walk 1,200 miles to relocate to what is now Oklahoma.
In the center of Cherokee is a shallow, rocky creek, a good place for picnicking, wading, and just enjoying life. The little shops still offer an array of treasures for visitors, and there are lots more of them. One man in native dress performs Cherokee dances in a small area on the main street.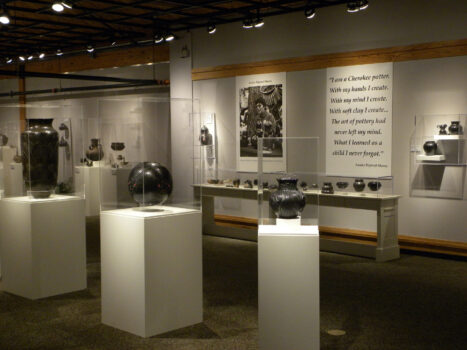 Another must-see in Cherokee is the Oconaluftee Indian Village, an authentic replica of life here in the 1800s. At each hut, visitors learn about the arts, crafts, and survival skills children learned and are still learning today in order to keep the Cherokee culture alive. Part of the tour is a dramatic dancing demonstration. Also not to be missed is the Museum of the Cherokee Indian, where interactive displays and videos reveal the history of this peaceful nation.
Cherokee isn't a reservation because the people bought the land from the U.S. government and now call it the Qualla Boundary. Here, Cherokees govern themselves in a "nation within a nation," where they are also U.S. citizens.
Tsali parents can choose to educate their children at a local school where only Cherokee is spoken. The written language was created by Sequoyah, a 19th-century polymath whose mother was Cherokee. A jeweler, he inscribed 72 phonetic characters so that anyone could easily see how to write whatever he or she pronounced. Street signs here contain those syllables beneath the English words.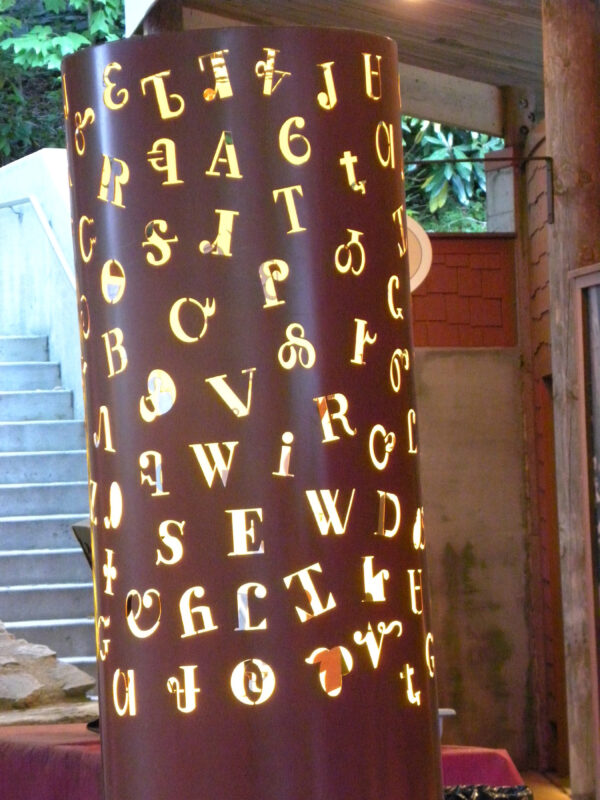 Other nearby attractions include a steam-engine train ride through the mountains and Santa's Land Fun Park and Zoo. They are great stops for families, but it will be the cultural appreciation visitors gain that will fuel their memories.
When You Go
Several motels and restaurants are in one area at the edge of town, and just outside are campgrounds and RV parks. We stayed at Indian Creek Campground, about 8 miles away. The setting in the deep forest of the Blue Ridge Mountains with a creek gurgling by on both sides was perfect. Fishing here was almost always successful, and a day license at the camp office is $17. Wading and tubing in the creek is great fun: IndianCreekCampground.com.
Bonnie and Bill Neely are freelance writers and photographers. To read features by other Creators Syndicate writers and cartoonists, visit the Creators Syndicate website at Creators.com. Copyright 2021 Creators.com