VACAVILLE, Calif.—A field of lavender sways as a fresh breeze passes. Busy bees hover between sticks of purple and white that protrude from a green bush, like pins on a pincushion.
At Soul Food Farm in Vacaville, many varieties of lavender are blooming as the farm's U-pick lavender festival begins.
The owner, Alexis Koefoed, told NTD Television that she and a friend grow lavender together, naming their business Hierbas y Flores, which translates to "herbs and flowers" from Spanish.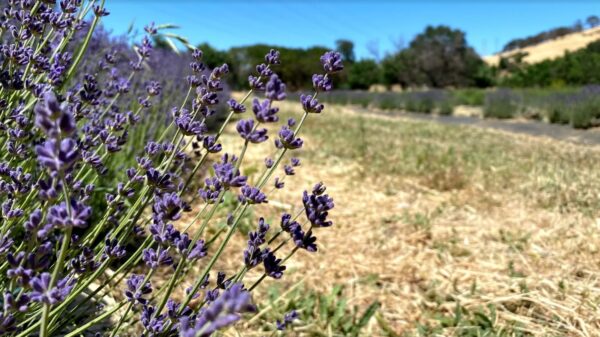 "We make a lot of lavender products here at Hierbas y Flores, and it's very common for lavender farms to sort of branch out and make added-value products," Koefoed said. "So here we make a lavender lip balm, a lavender sugar scrub, soap; we also make sachets so people can put lavender in their clothes drawers, and their clothes smell nice."
The flowers come in shades of purple, blue, lavender, and white. The farmers grow many varieties for different uses.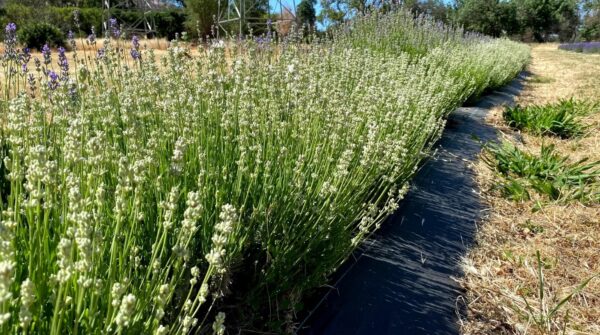 They planted three rows of culinary varieties for food and desserts. The taller French varieties are used to make wreaths, crafts, and other decor.
They started growing lavender roughly seven years ago and decided to open the farm up for a U-pick lavender festival three years ago.
"They will be able to come out here. We'll show them how to pick lavender and give them a tie, and anything they can fit in this tie is what they pay for. But to come to the event is free, and parking is free," Koefoed said.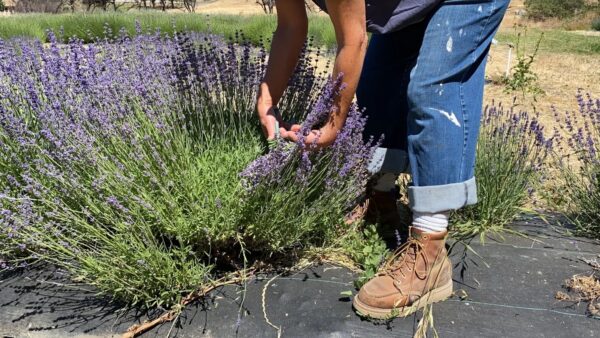 The festival runs for two weeks, from May 29 to June 13. Patrons of the event will be able to participate in two workshops: lavender wreath-making and wand-making.
On June 12, there will be vendors, and lavender lemonade and lavender chocolate chip cookies will be for sale.
Attendees are required to register for a time slot so that they can be spaced out. A maximum capacity of 40 people on the field will allow for social distancing and a relaxing experience.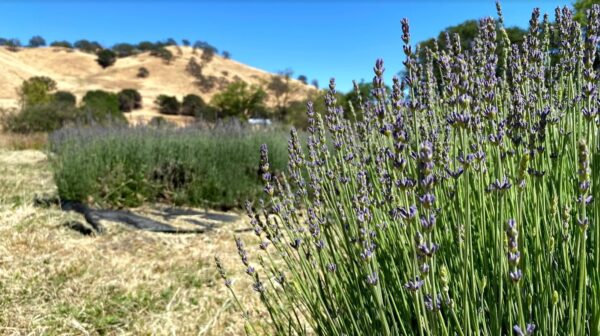 Koefoed says she just wants people to get a chance to get out on a quiet farm to enjoy themselves.
"People are just happy to be out here. It's a beautiful place, and we don't rush anybody, so it's a chance to get out, be at an event that's not overwhelming. There's not thousands of people, and it's kind of quiet, and you can still hear the birds in the trees. It just has a nice old-world feel to it. And I think people like that," she said.
She explained that the best way to harvest lavender is to cut near the base of the plant so the stem remains long.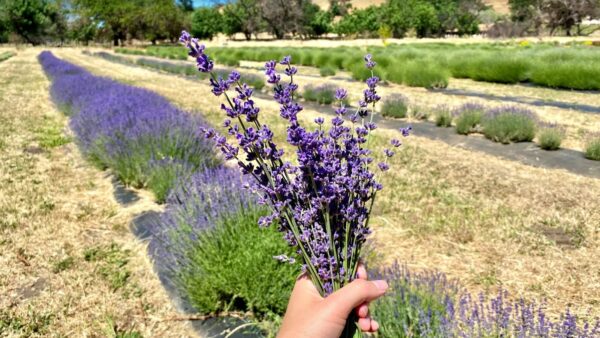 "Then when you get home you can just decide what you want to do with it, and you would have nice long stems to make a decision if it's a floral arrangement or you're going to hang it upside down to dry and have dried lavender flower bouquets," she said.
Lavender is known for having calming, stress-reducing effects that help with sleep.
It can be made into essential oil, flower water, lotion, and tea, all of which the farm sells.