When a Minnesota man revisited a Christmas tree farm he once frequented with his late wife in the past, understandably, his thoughts turned to her. But he couldn't have anticipated getting a remarkable surprise that day: the tree he chose turned out to have a heart-shaped trunk, which turned into a heartfelt keepsake.
Mark Schommer is convinced that the tree was a sign from his late wife, Patti, who was lost to Alzheimer's in September.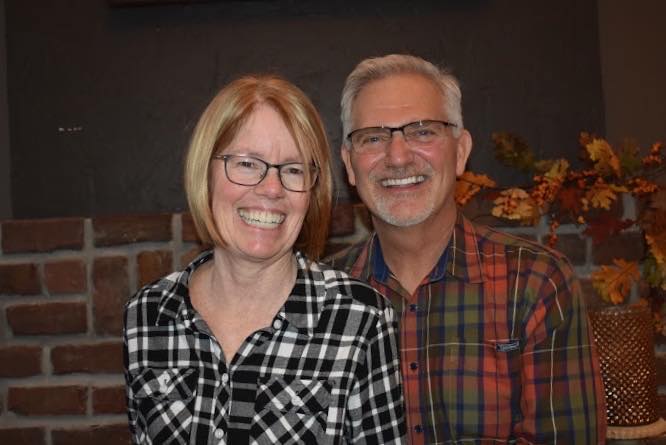 "One of those things, you wish you had more time, more time to spend," Mark told NBC.
Married for 41 years, it had been Mark and Patti's tradition to visit Goldenman Christmas Trees in Zimmerman each year. There, they searched for the perfect tree together. Mark is known for being very particular about finding the perfect tree.
"Married in '79, finally had our first baby in '83, but that's when we started going to Goldenman Christmas trees," Mark said.
This year, the trip was particularly emotional for him. He said the night before the trip was full of introspection and prayer.
"Thought about it a lot the night before," he said. "[Had a] lot of conversations with my wife that night."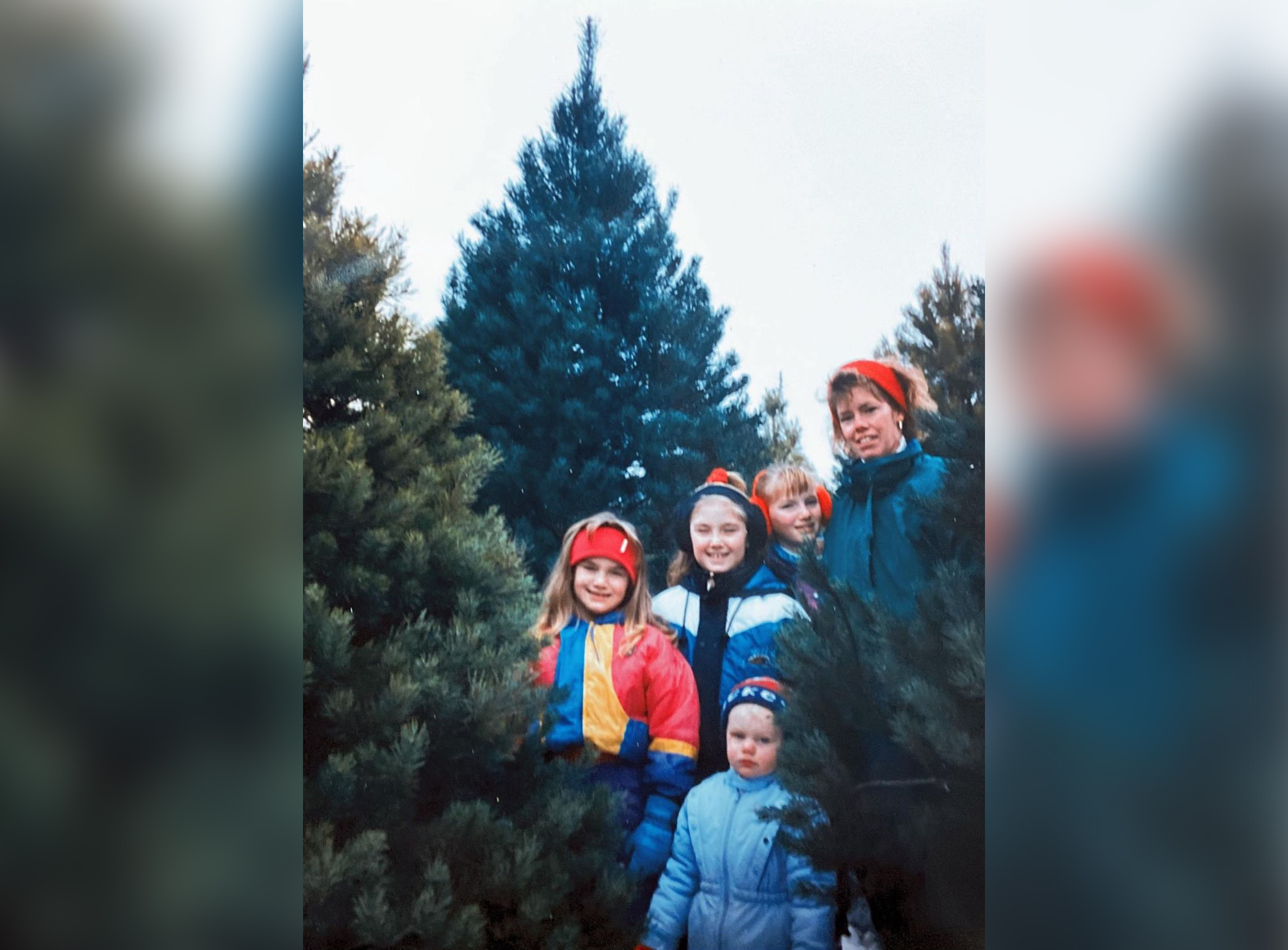 The next day was no easier. After spending some time perusing rows of pines, Mark said he was struggling to locate the perfect tree. His heart was heavy, but he wasn't giving up.
Missing Patti's insight, he asked her for a sign.
It wasn't long before he realized that one tree kept catching his eye. He kept coming back to it and eventually decided it must be "the tree."
"My oldest granddaughter Madi found me and said, 'Where's your tree?'" Mark later shared in a Facebook post on Nov. 28. "I found it after going in circles and said, 'here it is.'"
But none of them were prepared for the shock that awaited them after they claimed the pine after it was felled.
"That tree fell over, and everybody's eyes popped open," Mark told NBC. "They looked at the base of the tree and they said, 'Dad do you see that? Dad do you see that?'"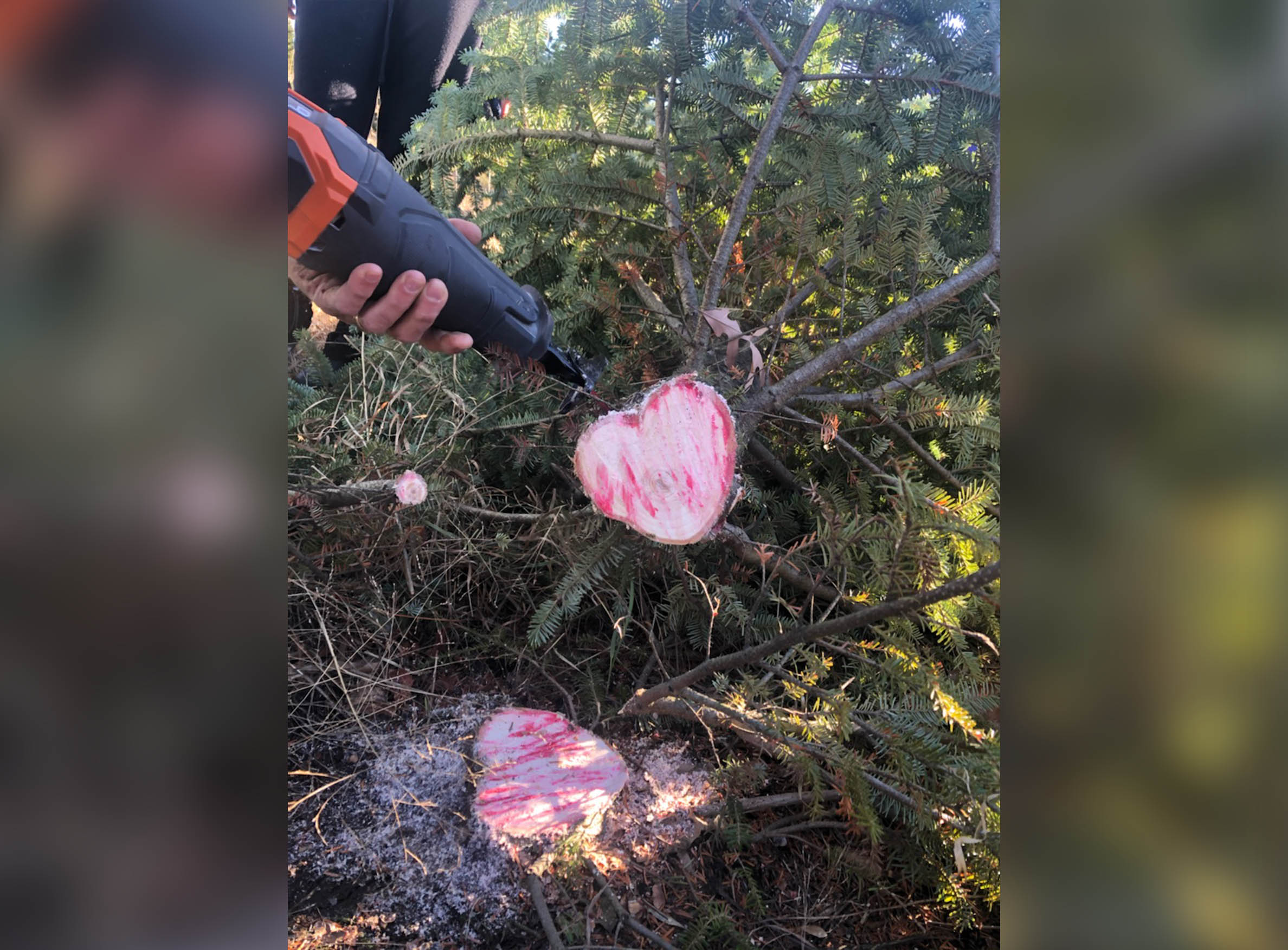 Crosswise, the trunk was shaped like a perfect heart. Moreover, the inside of the heart was emblazoned with red streaks left behind by the red saw blade they used to cut the tree down.
Mark knew this was the sign he'd asked for.
"I asked for a sign," he said. "I guess I got one, didn't I?"
Even the staff at Goldenman were shocked. They told Mark that in the 40 years they've been in business, they've never seen anything like it.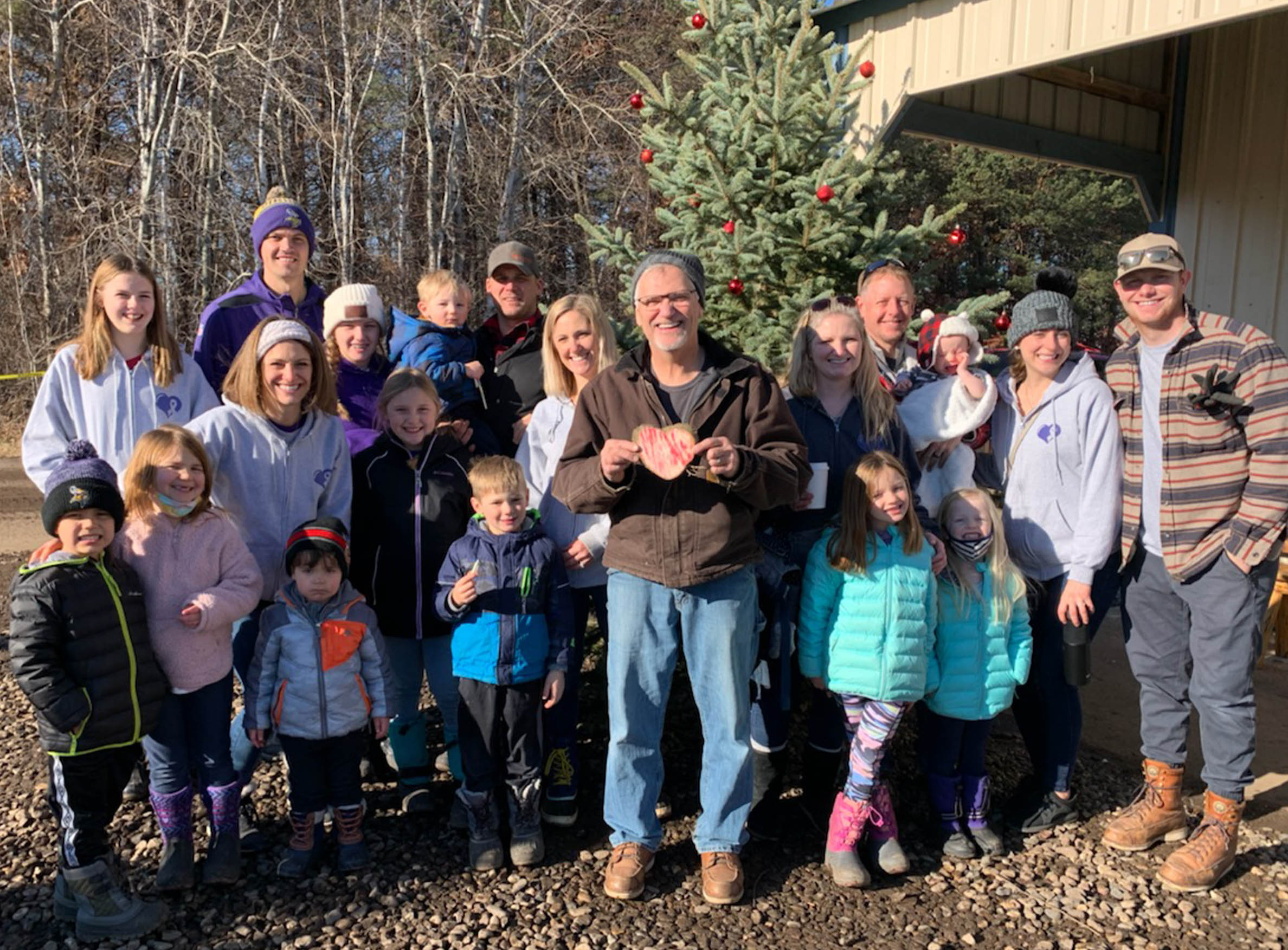 Amazed, the staff agreed to let Mark return and dig up the trunk, which he plans to turn into a work of art to hang on the wall of his home.
Now, for Mark, his 4 children, and 11 grandchildren, they have a tangible sign that Patti is always with them. Her "heart" can hang on the wall as a reminder this holiday season.
"Lots of blessings in this family," Mark added.
We would love to hear your stories! You can share them with us at emg.inspired@epochtimes.nyc