A Las Vegas nurse has been going above and beyond the call of duty to care for her sick patients like they were her own family by braiding and brushing their hair during her off days from the emergency room (ER).
"Life is hard," Brooke Johns, a nurse with Southern Hills Hospital told The Epoch Times. "This is a small luxury that they aren't expecting. Couple that with human touch and connection, a feeling of safety and worth takes place."

Brooke—who originally hails from San Diego and has been working at the Las Vegas hospital for the last 2 1/2 years—began doing this for her patients back in March 2021.
"I had a friend that was sick and hospitalized for three weeks," Brooke said. "Because of the visitor restrictions, she was sick, weak, and lonely."
As Brooke worked at the hospital, she had permission to go see her friend who was battling COVID-19. Noticing that she was too weak to care for her own hair, Brooke asked her if she would like her to brush and braid her hair, and her friend replied with a "resounding yes."
"It took me 90 minutes to fully brush out her hair, but we got to talk the whole time," Brooke said. "When I left her that evening, she was a completely different person. She was smiling and interacting."
Seeing the power of human connection and the benefit it had on her friend, Brooke was determined to help others in the hospital. Brooke is of the belief that if she ever has the power to make someone feel significant, valued, and loved, she will do it to the best of her ability.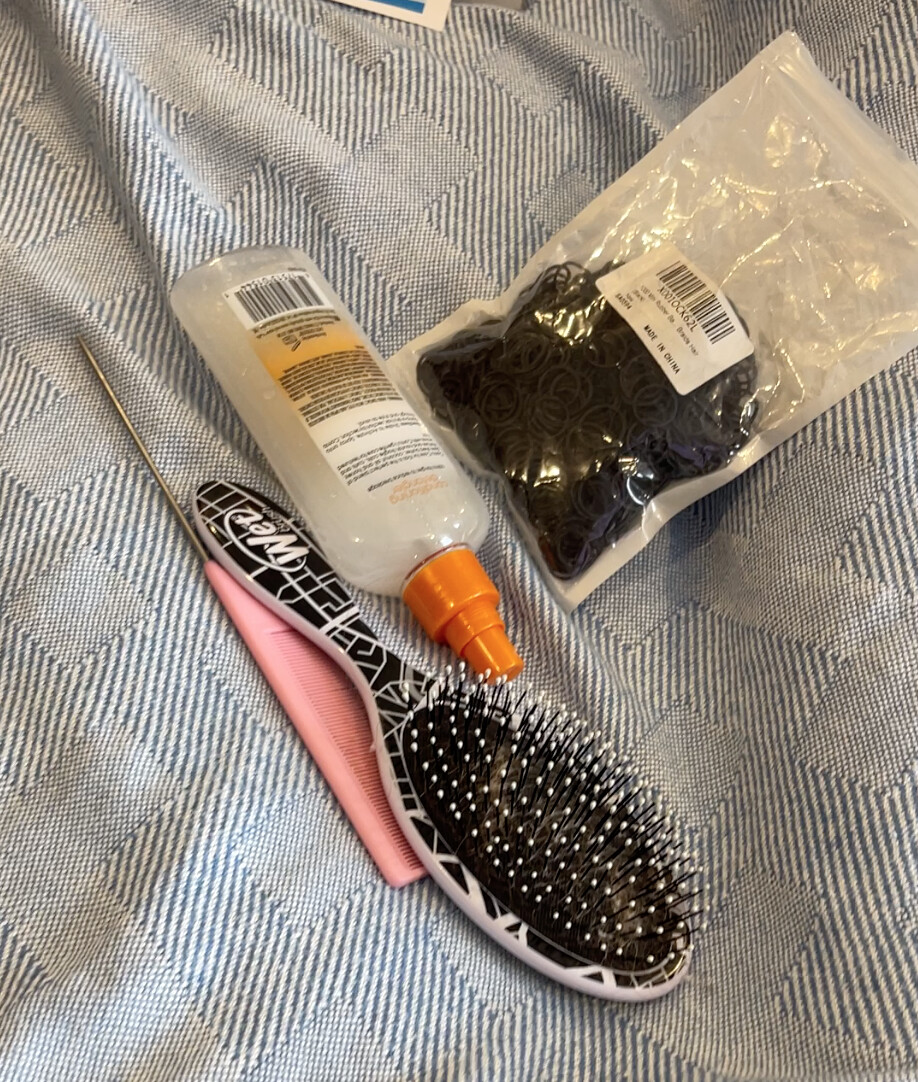 "It's a small price to pay for a huge return," Brooke said. "That is what keeps me going back to do this. These people are worth it."
"We all need saving sometimes. I know this because I've been there. I am these patients," Brooke added.
Sierra Stein, 24, is someone who has experienced firsthand the power of human connection. Last summer after contracting COVID-19, she became paralyzed and had to spend a few months in the hospital to receive treatment.
"It was miserable because you couldn't have anyone there," Stein told Good Morning America. "You're isolated, you're lonely. It's a really dark place."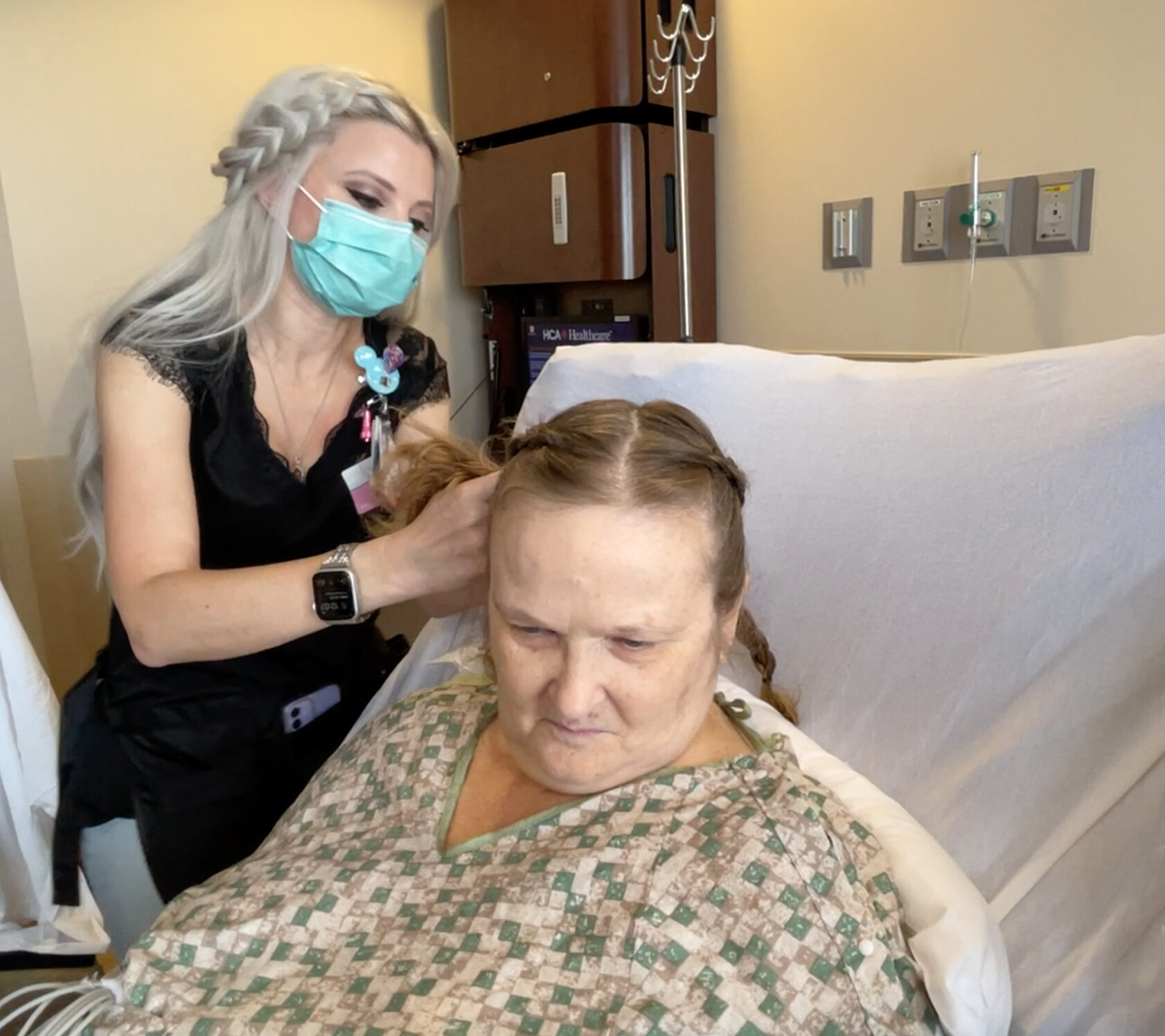 After a few months, she left the hospital and regained her ability to walk. But she again found herself in pain in July 2021 and needed to go to the ER again, but was reluctant as she had gone through a hard time emotionally during her last admission.
Brooke told The Epoch Times that the young woman communicated her reservations to her openly and was really scared after her past experience. But Brooke heard her out and suggested that she visit the hospital, which Stein eventually did.
As she was receiving treatment, Stein was notified by staff of a nurse who was going around the hospital braiding patient's hair and was asked if she wanted her hair to be done. Stein replied yes, but was unaware that it was Johns who was doing it.
"I walked into a patient room to ask if I could braid her hair," Brooke said. "It was Sierra! I had no idea it was her until I entered her room. That was a sweet reunion."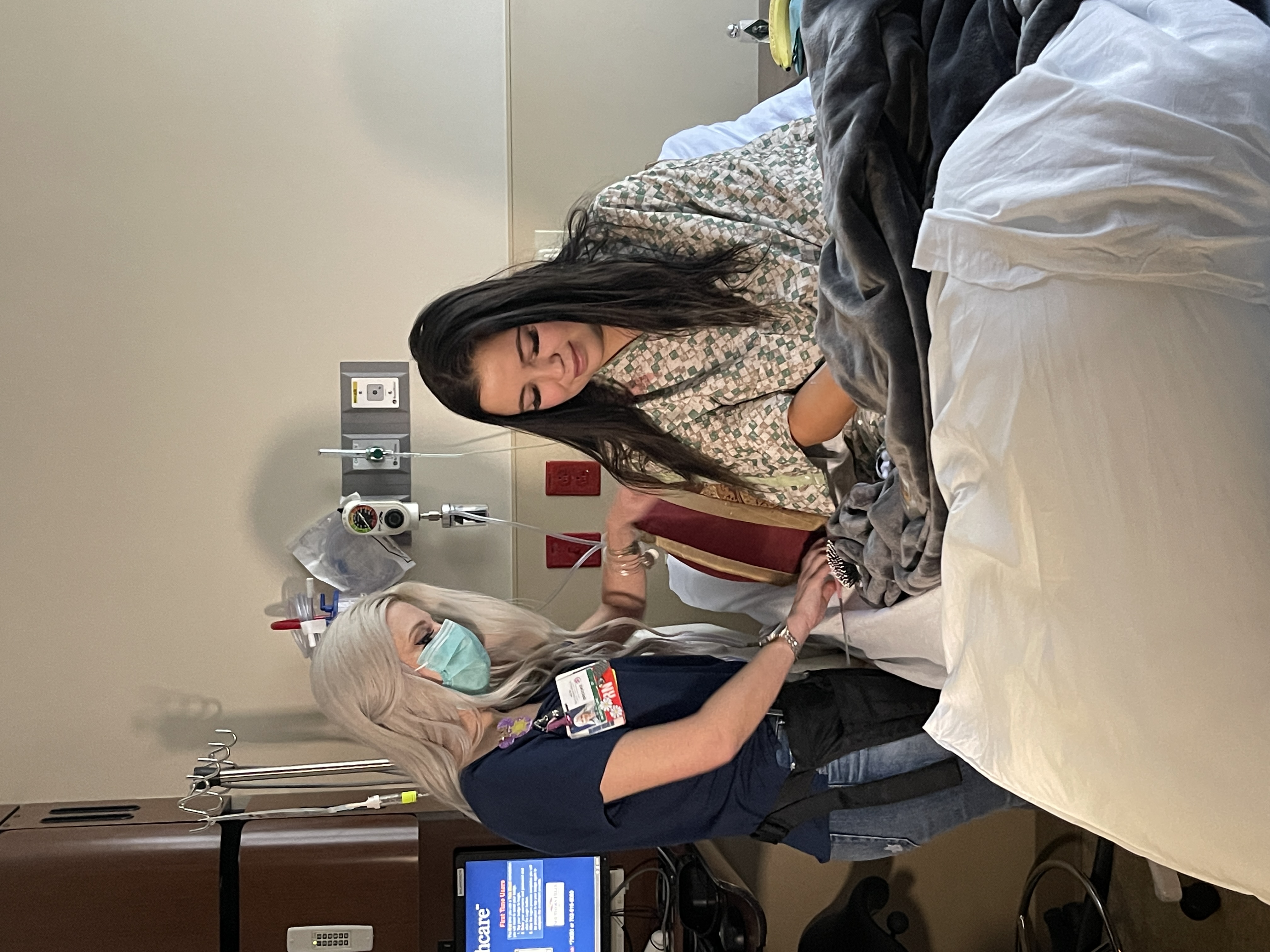 According to Brooke, there hasn't been any patient who's been upset about having their hair braided. To the contrary, they are happy and "really different" when she leaves.
Recalling some of the most memorable moments she has had, Brooke says that the cute, older ladies always try their best to tip her.
"I have to explain to them repeatedly that they are my reward and that I will never take their money," Brooke said. "It tickles them pink to be thought of.
"I've also had someone completely break down in tears upon me asking if they wanted their hair brushed. It means that much to some people."
However, Brooke says that, sometimes, there are people who decline her, as they are sick and want to rest.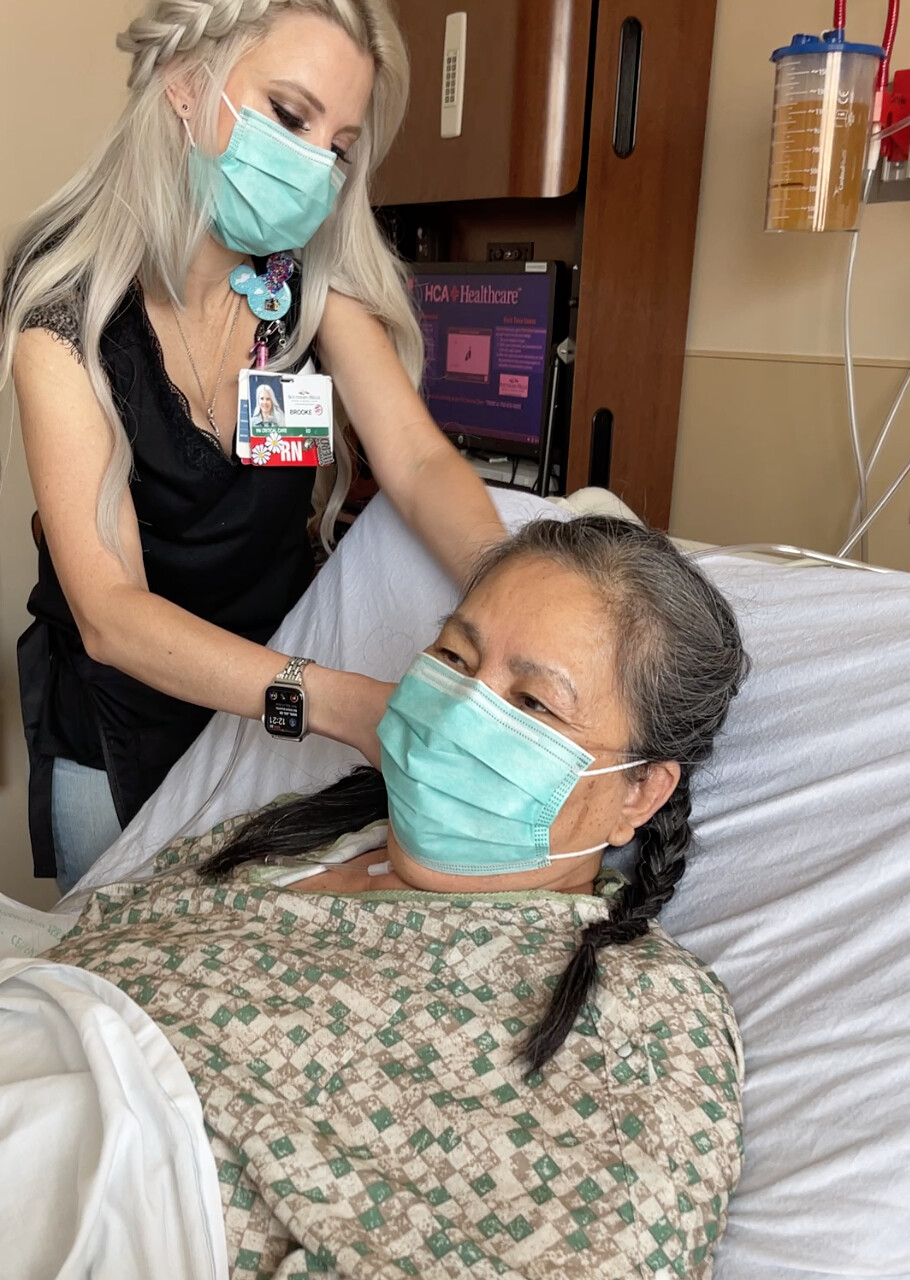 This little act of kindness definitely means the world to the patients at Southern Hills Hospital. Recognizing Brooke's effort, the hospital posted a heartwarming video on Facebook writing: "Our ER nurse, Brooke, exemplifies our mission while she's in the ER and even on her days off."
"Thank you Brooke for all that you do! We're so lucky to have you," they added.
Meanwhile, for Brooke, she just aspires to make a difference to just one person in this world.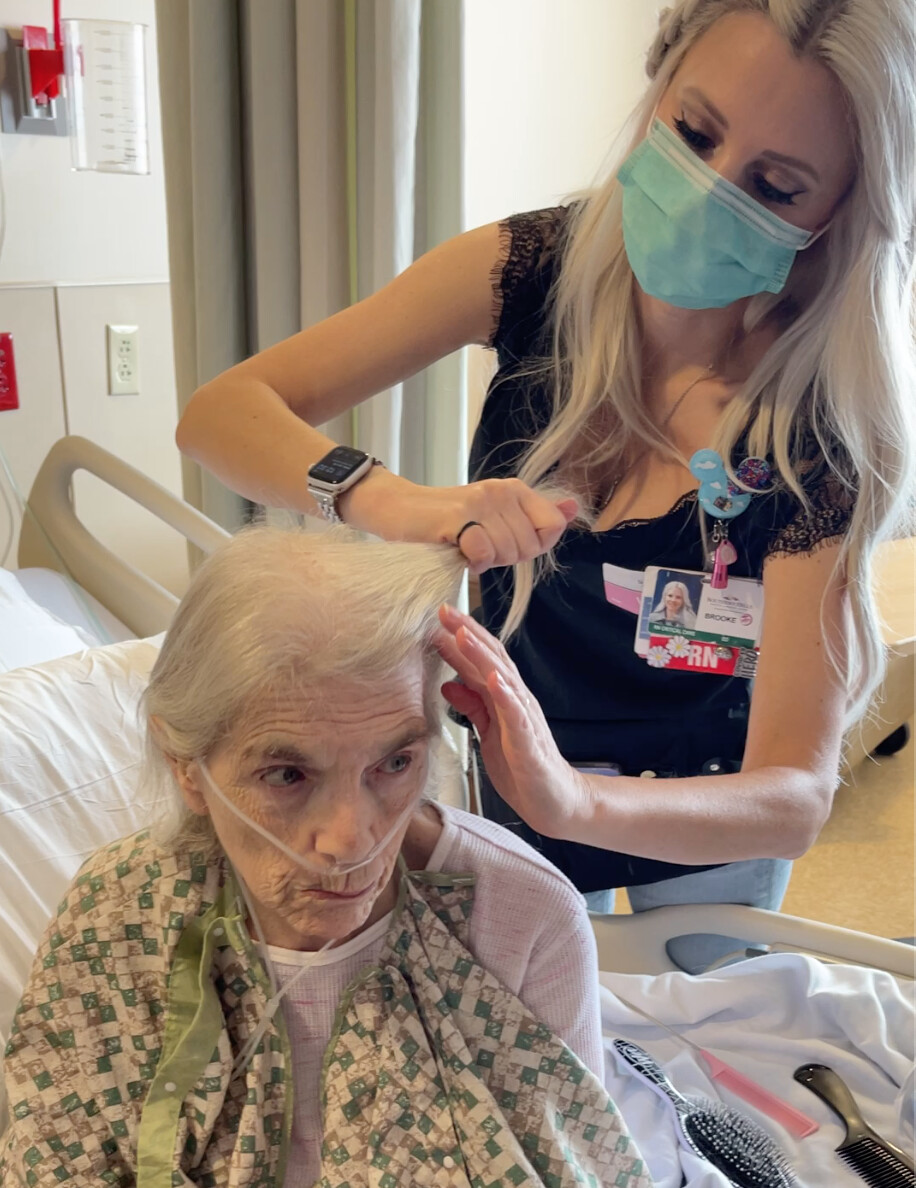 "Every one of us has a unique ability to helps others," she told The Epoch Times. "We were never meant to do this life alone."
Watch the video:
(Courtesy of Cyndi Lundeberg/Southern Hills Hospital)
Share your stories with us at emg.inspired@epochtimes.com, and continue to get your daily dose of inspiration by signing up for the Epoch Inspired newsletter at TheEpochTimes.com/newsletter