A sense of place affects us throughout our lives—or at least it should. Think of walking on a sunny warm day, vivid in its optimism, and then seeing someone skulking down an alley—furtive darkness amongst the light. Does a story begin to form in the recesses of your mind? Or were you so engrossed in your smartphone that you didn't notice the sun or the skulker? A writer of fiction is connected to the world around them on many levels.
Agatha Christie is one of the world's most popular and recognizable authors and her work is the echoes of the places she has been, the people she knew, and her experiences. Her first novel, the unpublished "Snow Upon the Desert," was rooted in her three months spent in Cairo at age 17. Where would we be without her "Murder in Mesopotamia," "Death on the Nile," and "Murder on the Orient Express"—which she could never have brought to life so well had she not been there! Her trip to Barbados in 1956 morphed into "A Caribbean Mystery." The Art Deco Burgh Island Hotel, off the Devon coast, inspired "Evil Under the Sun." In the 1939 "And Then There Were None," a nanny's charge drowns while under her care. This was based on Christie herself almost drowning at age 13 in Beacon Cove, near Torquay, while trying to rescue her nephew. The fiction has its birth in the brutality of an authentic event and the picturesque actual location.
Some time ago I was on a rural bus route in England that took me through the quaint and ancient Oxfordshire village of Dunsden, a name that derives from "valley of a man named Dyne." Wilfred Owen lived in this picturesque hamlet for only two years while he served as curate and schoolteacher. However, Owen is best remembered for his haunting yet bitter Word War I poetry. As we rode along, I wondered: did the abundance of peace in Owen's brief spell in Dunsden only highlight the wasteful torment of conflict? I could see Dunsden as a source of both historical and modern potential stories that I may someday create.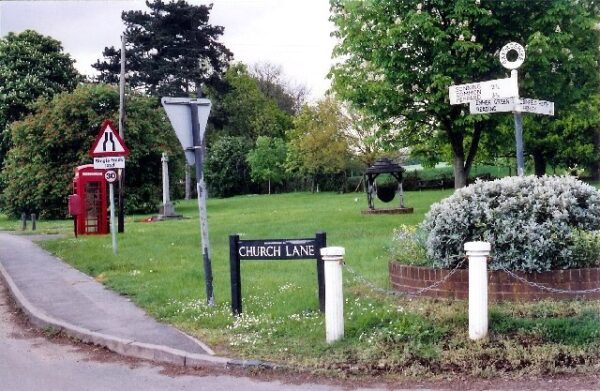 This area has inspired much literature. Living along this part of the River Thames, I am often reminded of the children's book "The Wind and the Willows." Author Kenneth Grahame based the tales he told his son on the Berkshire countryside. I see it all around me—the gaol Toad is sent to, the river Ratty sails on, the Roman remains of Silchester that are part of Badger's home, the Victorian train station, the stately homes made of brick (the area is noted for it), canal boats on the River Kennet, the wild wood.
Thomas Hardy hid this same area in his novels under the fictional name of North Wessex. When I look at the ornate red brick buildings on Gun Street in Reading, I can clearly see his Aldbrickham. In "Jude the Obscure," the village of Theale is clearly disguised as the village of Gaymead and Kennetbridge is really Newbury, through which runs the River Kennet.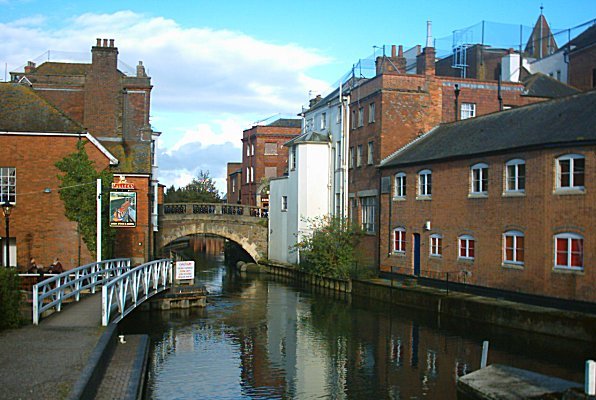 It is more than rural and urban landscapes that people are losing touch with, for as we separate from the physical world we also separate from our traditions and history. In 2019, the National Trust in England said that social media was destroying people's interest and knowledge of folklore.
Folklore, legends, and myths have come down to us through time, through generations, and bind us to our collective past, our communities, and our landscapes. We know dead beetles do not cause rain and mermaids are yet to be discovered, but these tales are part of "us." These tales help us understand and appreciate the history of the place we live in. It is one thing to look forward to the future, but not at the expense of abandoning the past. Besides, folklore that is rooted in the landscape can be an abundant source for a writer's mind—think JRR Tolkien!
In the virtual world of Instagram with its perfect images, the natural world is being lost to us. Even our urban world is being lost to us. People are now too engrossed in online fantasy to accept reality, which can be hard to control—maybe that's why they are drawn to fantasy. Virtual reality, whether online or on television, can never compare with the cool warmth of a Cypriot night scented with lemons and pine, or with the bleak devastation wreaked by an Ontario ice storm.
My poetry repeatedly reflects nature, sometimes metaphorically, often literally. My short stories often have their birth in a single event—a peculiarly brilliant moon, the memory of a sea mist shrouding the beach in mystery, or spotting someone skulking down a leafy lane on a summer's day.
A country and a people are like the individual—a product of their past and their environment, a "sense of place." What will authors and poets produce without a connection to their environment? What will people produce without a connection to their "sense of place"?
Elissa Michele Zacher has written for The Epoch Times, Ottawa Natural, Apt, The Leaf, the Essence Poetry Journal, RiversSide, and the Dawntreader Magazine. Elissa spends her days, when not writing or working in retail, haunting museums and deserted graveyards and indulging her interest in the social history of the ordinary person. Her poetry is her way of capturing moments by creating visuals with words and her articles are meant to encourage curiosity.