From the archives: This story was last updated in April 2019.
The New Zealand dream (or the Kiwi dream) has always been about owning your own family house on a quarter-acre plot of land. However, more Kiwis are now opting for newer homes' smaller sections, according to NewsHub.
One such Kiwi is Brenda Kelly, from Auckland, who has always had a "passion for small spaces." She dreamed of living in a tiny house ever since she was 13.
"I remember reading my diaries and discovering that even as a teenager I was obsessed with designing small spaces and figuring out where to put the furniture," Kelly told Daily Mail Australia.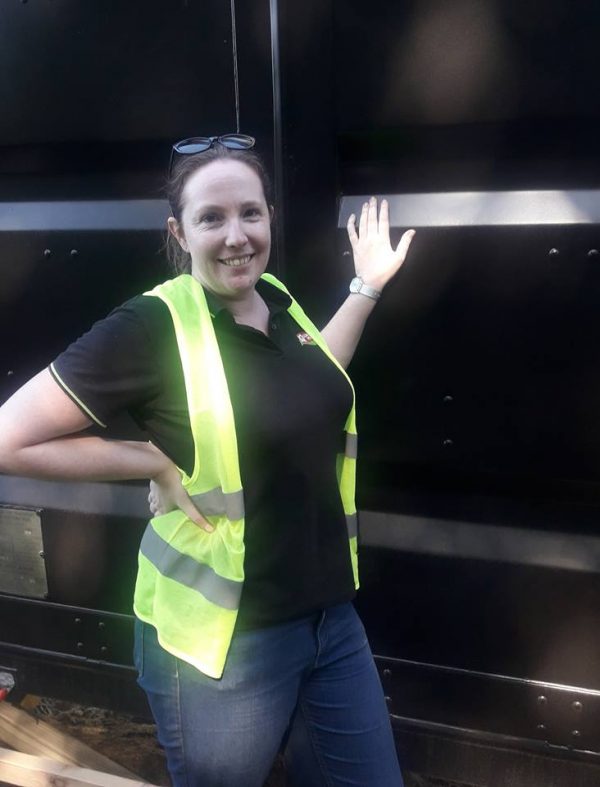 In 2011, Kelly moved out of her terraced home and quit her job at Bunnings Warehouse to turn her dream into a reality—building her 45-square-meter shipping container tiny house in Parau, Auckland, at the entrance to the Manukau Harbour, New Zealand's second-largest natural harbor.
"I'd fallen in love with the space several years previously, but wasn't ready to buy," Kelly said. "But when I found a shipping container on the market for AU$3,000 (US$2,129) and bought the space, things came to life."
The best part was Kelly designed from scratch her own dream house, which became the first container house to be awarded an 8 Homestar rating by the NZ Green Building Council.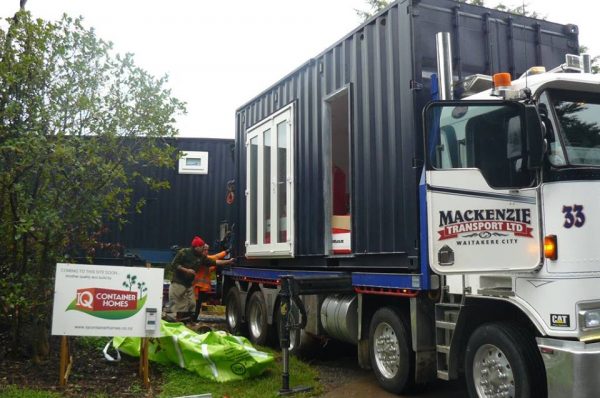 Kelly's tiny shipping container home cost NZ$120,000 (US$81,243) to build, NZ Herald reported.
The unique house, comprising just two container shells painted in a black steel paint, can sleep up to seven people, and it has everything you need inside.
"I'd always been into minimalist living, and so making my home inside a shipping container hugely appealed," she said.


Inside Kelly's cozy abode, there is one full kitchen, a sitting area, one bathroom, and one bedroom in one 40-foot container, while her office and a spare bedroom are located in the second 20-foot container.
"In my home, there is no cavity that's not used," Kelly said.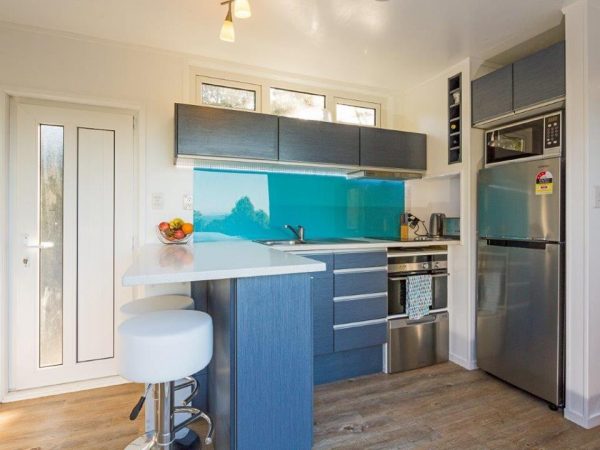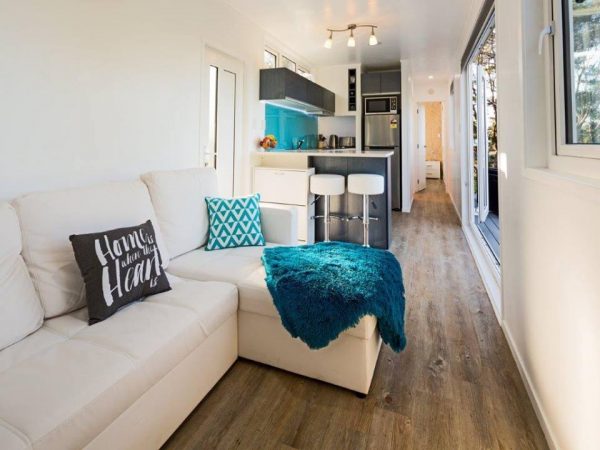 To fit everything into the small space, Kelly customized her home with adaptable furniture, including a corner sofa with a large storage compartment under the cushions that can also be transformed into a versatile double sofa bed, a lift-down bed on the wall, a bed that turns into a desk when folded, and a portable wardrobe that can serve as a room divider.
In addition, she has a spacious 30-square-meter covered timber deck built off the living area.
Her house with UPVC double-glazed windows is equipped with eco-features such as solar panels on the roof, as well as a rainwater-recycling setup and appliances.
The rainwater-harvesting features collect water runoff from the roof, which can be used for laundry and flushing the toilet, in turn, saving water costs up to 45 percent.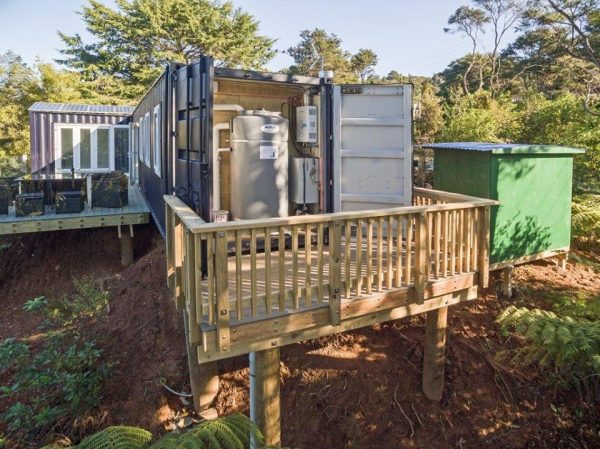 Kelly also implements a vermiculture waste system, in which a large green tank absorbs the building's wastewater, whilst tiger worms inside the tank break it down.
"These are Mother Nature's little miracle workers," she told Stuff. "They hibernate when they have to, and breed according to whether they have a food source."
Furthermore, there is a second large black water tank that treats waste from the dishwasher, because the salts used in cleaning are harmful to the worms.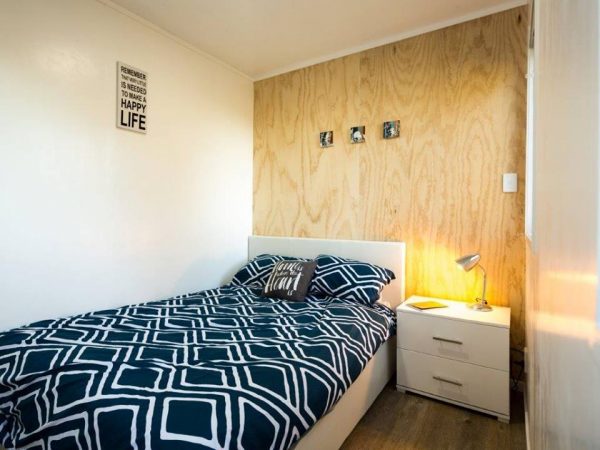 "For me, this home has given me any number of benefits—it's affordable (I think the sum total of my bills last month was AUD $2), I don't fill it up with junk and it's very low maintenance. I can sleep seven people too!" Kelly said.
Kelly learned a lot from designing and making her dream home. Hence, with her experience, the small-space aficionado established her own container house company, IQ Container Homes.
"The moral of the story is, over the years I have learnt what works and what doesn't when it comes to small spaces. With this knowledge you'd be amazed how a small space can be transformed into a liveable, modern home with all the creature comforts you've come to love. Size does not equal compromise!" Kelly wrote on her company website.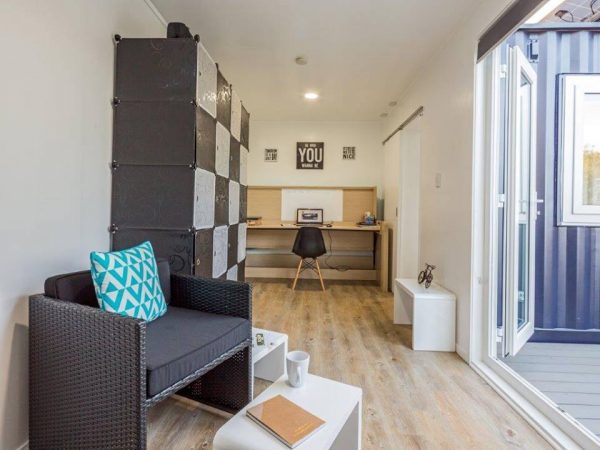 Here are some tips from Kelly if you intend to build your own shipping container home:
– It pays to buy your furniture before you buy your house. You can make your home fit around it.
– Think outside of the square box of convention when it comes to design, and have an open mind.
– Get furniture that has more than one purpose and lose all of the junk from your life that you don't need.
– It's also important to know that while this will be affordable, making a shipping container home shouldn't be seen as cheap—it took me a while to figure that one out.
Lastly, Kelly advised it's wise to "adopt an ecological outlook" when designing the home.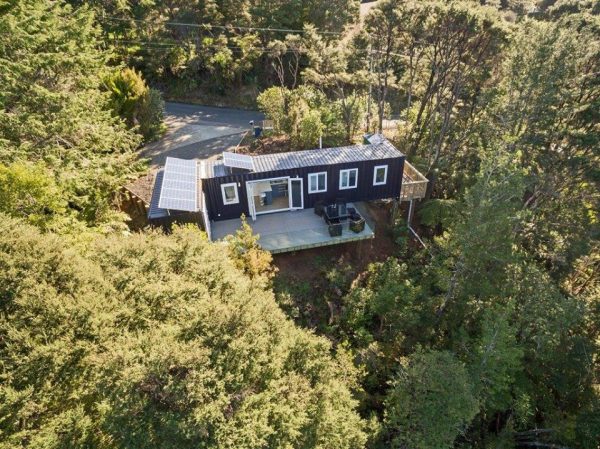 In an interview with Discover Containers, Kelly said: "The structural integrity of shipping containers is second to none. Not only are they fire, earthquake and hurricane resistant but they are affordable, easily transported, require minimal foundations, and are environmentally friendly because they are made from recycled steel. They can be painted or printed with imagery and are a modern funky concept."
Wow! Kelly's shipping container tiny house sounds fascinating, doesn't it? Do you fancy living in a shipping container too?