A Los Angeles man became mired in depression and anxiety after he lost his right leg to an infection in 2016—but he recently found solace in a three-legged kindred spirit.
Dane Orozco, 42, has struggled with life ever since becoming an amputee; hoping for a comfort, in mid-July, he made a trip to an animal shelter in search of friendship.
He recalled fonder days when he used to own dogs. "I've had dogs before, and it was my only passion and the only thing that made me happy," Dane told The Epoch Times.
Inland Valley Humane Society in Pomona was where Dane met German shepherd Kane—who happens to be missing his right leg, too. In a video taken during the meetup, the duo show off matching injuries.
They formed a bond that's difficult to put into words.
(Courtesy of Dane Orozco)
"I used to be a lot more physically active, and I can't do the things that I used to do before," Dane said. "It created a lot of depression and anxiety.
"I thought [getting a dog] would help.
"It was just a spur of the moment; I immediately felt a connection with him.
"It was very positive, it was almost as if it was meant to be, he was so calm, and gentle, and loving," Dane added. "We immediately bonded."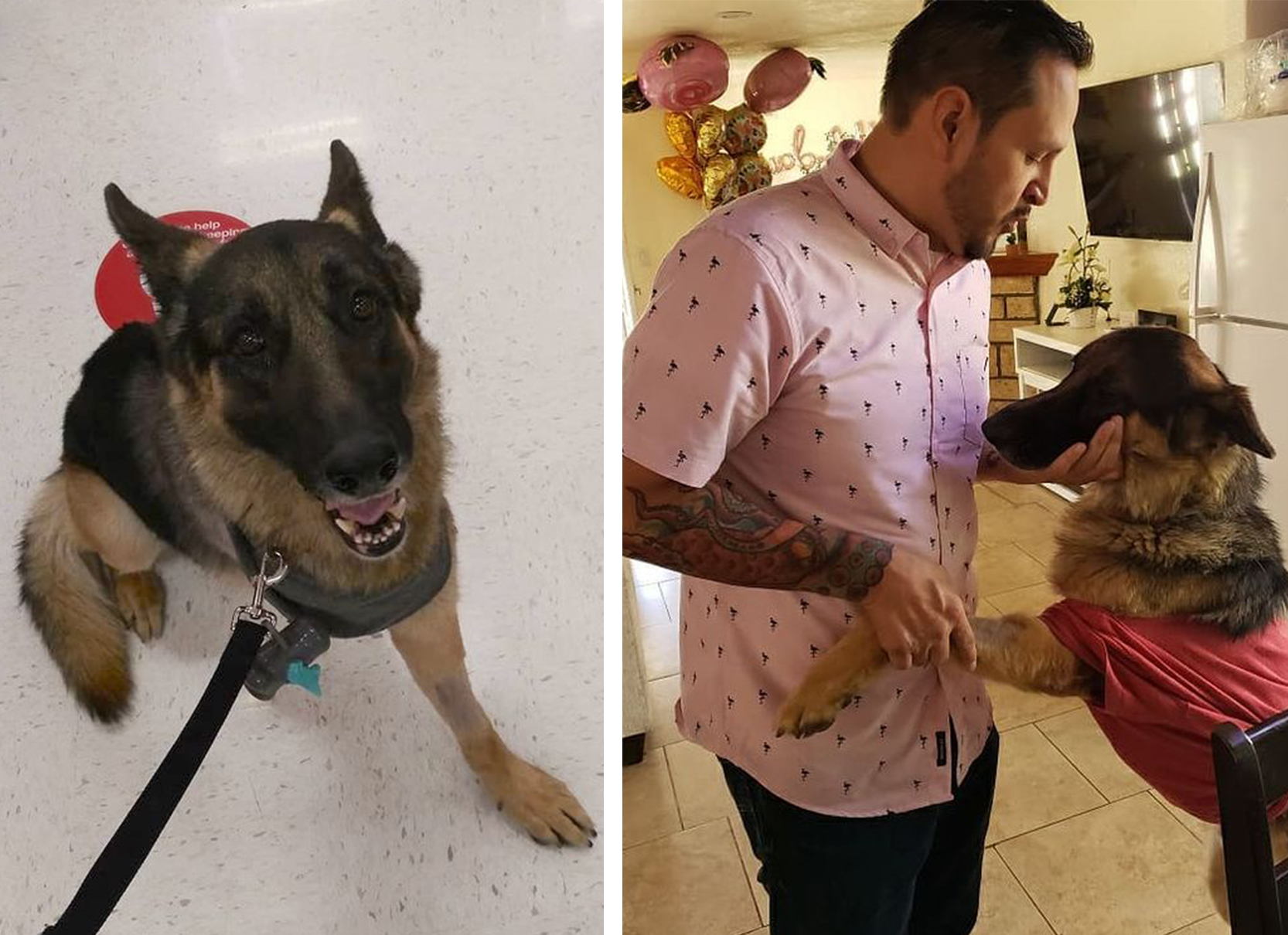 One month later, Dane returned to the shelter to bring Kane to his new home in Walnut.
The shepherd seems to know that they share something in common; he sees Dane put on his leg, and when they're out, he loyally slows his pace, knowing his owner's impediment.
"He'll take a few steps, and then he'll stop and wait for me," Dane said. "He knows."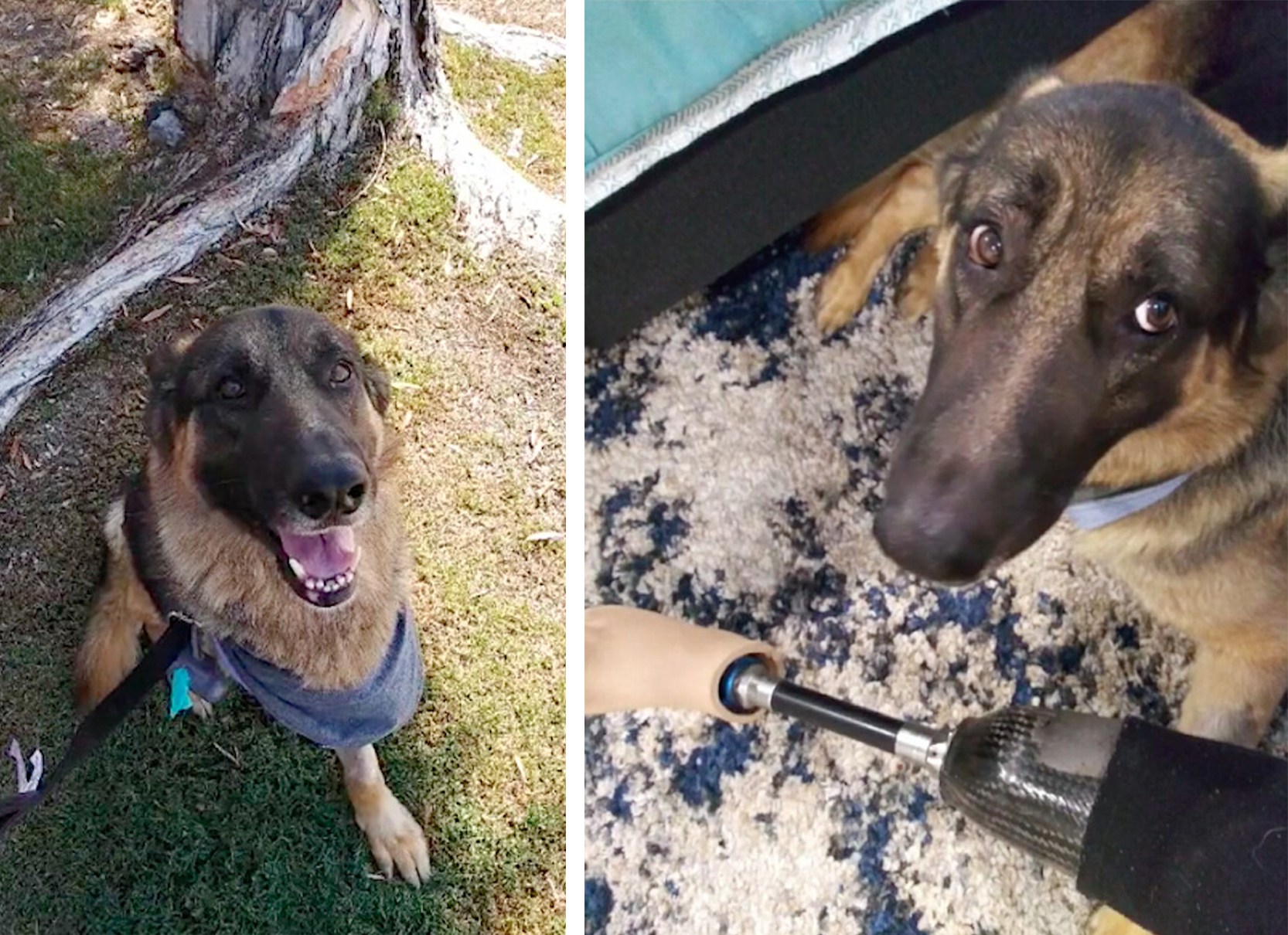 Kane, on the other hand, after healing from surgery, seems just as active as any other dog, despite having only three legs.
The owner added, "At first, it was a fairly new thing to him, but now, he doesn't seem to realize that he has only one front leg.
"He jumps into my truck, and he runs around the property."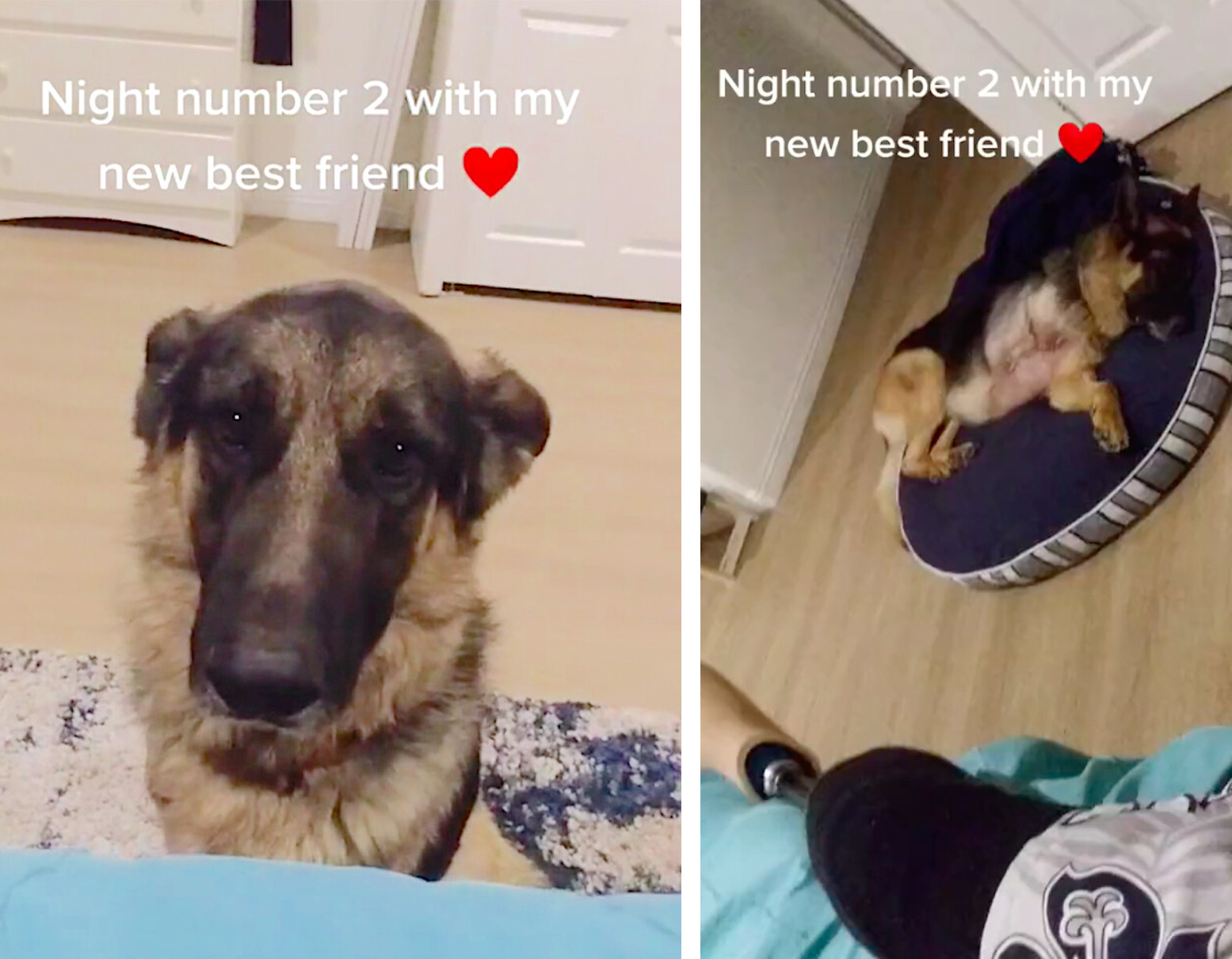 After adopting his dog, Dane started video-recording their adventures and posting them on TikTok—where the pair have garnered a following of over 16,000.
"He gives me comfort and the love that I knew I would get from him, and overall, it's been a positive experience," Dane said. "It's difficult to describe the comfort I get from him."
Share your stories with us at emg.inspired@epochtimes.com, and continue to get your daily dose of inspiration by signing up for the Epoch Inspired newsletter at TheEpochTimes.com/newsletter