Rich with culture and brimming with history, Kyoto is often considered the heart of Japan. A stroll through the picturesque streets can almost feel like a walk back in time, as one is surrounded by traditional Japanese-style architecture, blossoming foliage, and venerable temples and shrines. 
Founded as Heian-kyo in 794, Kyoto was the capital and home to the imperial court for over 1,000 years. Its vibrant artistic scene was profoundly shaped by the presence of the emperor and aristocrats, as well as high-ranking warriors, varied groups of artists, and literati working in the palace. It is also a city dense with sacrality; its deep reverence for the Shinto and Buddhist religions was paramount to the development of its abundant cultural heritage.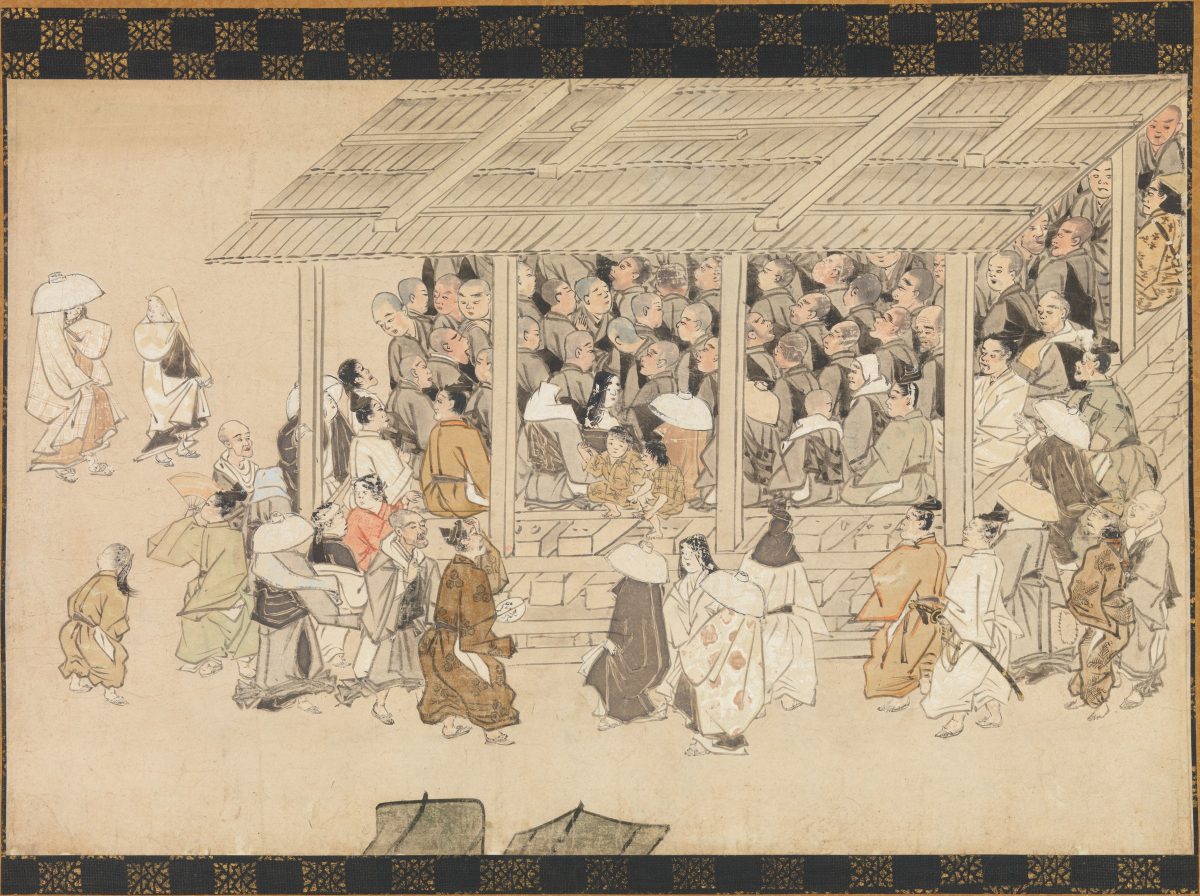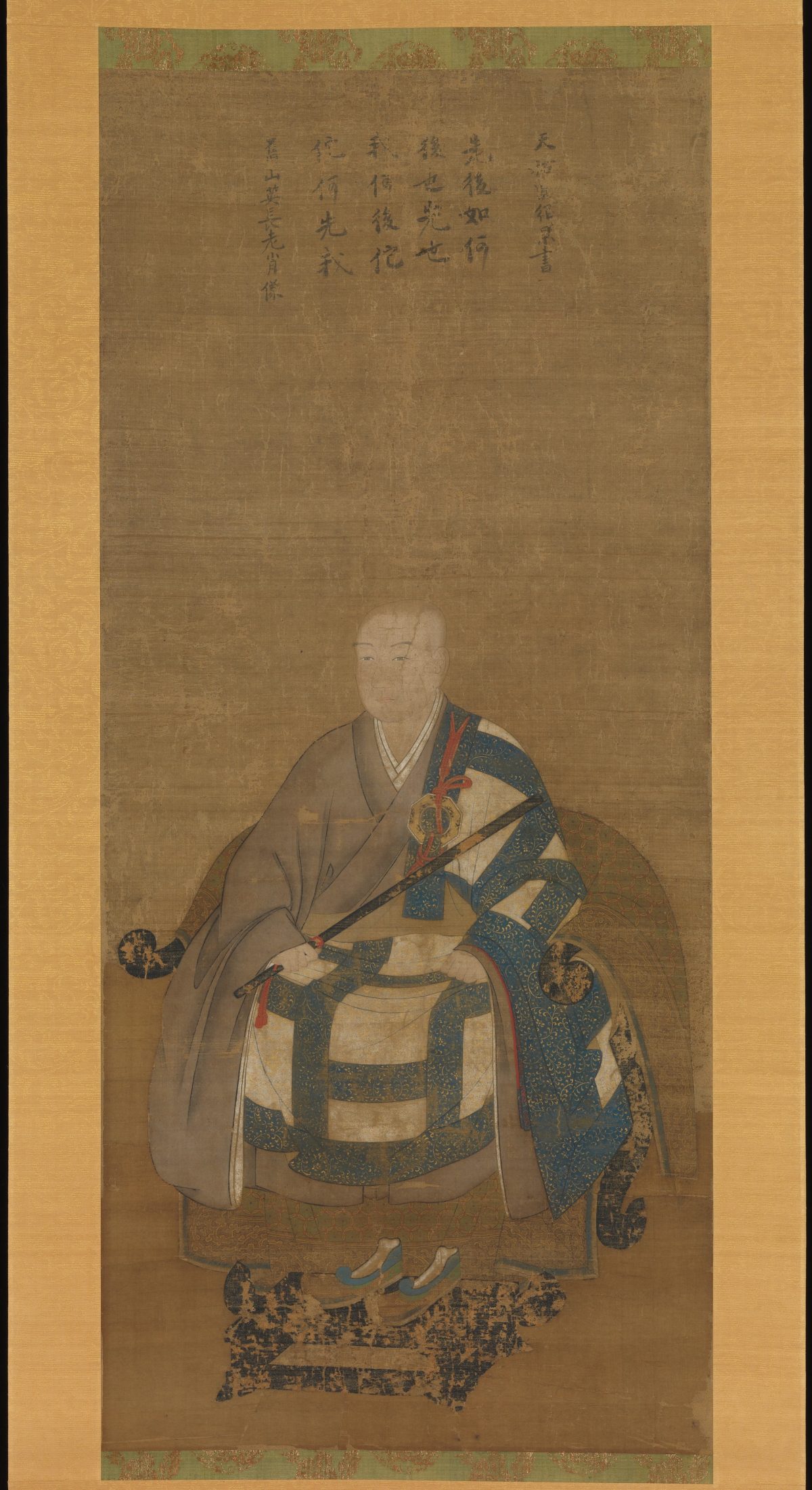 The Metropolitan Museum of Art's exhibition titled "Kyoto: Capital of Artistic Imagination" is a celebration of the city's profound cultural history. It places special emphasis on the decorative arts, with over 80 masterpieces of lacquers, ceramics, metalworks, and textiles. A meticulously curated collection of over 50 paintings by masters of various schools is also on display, along with a number of recently acquired contemporary works.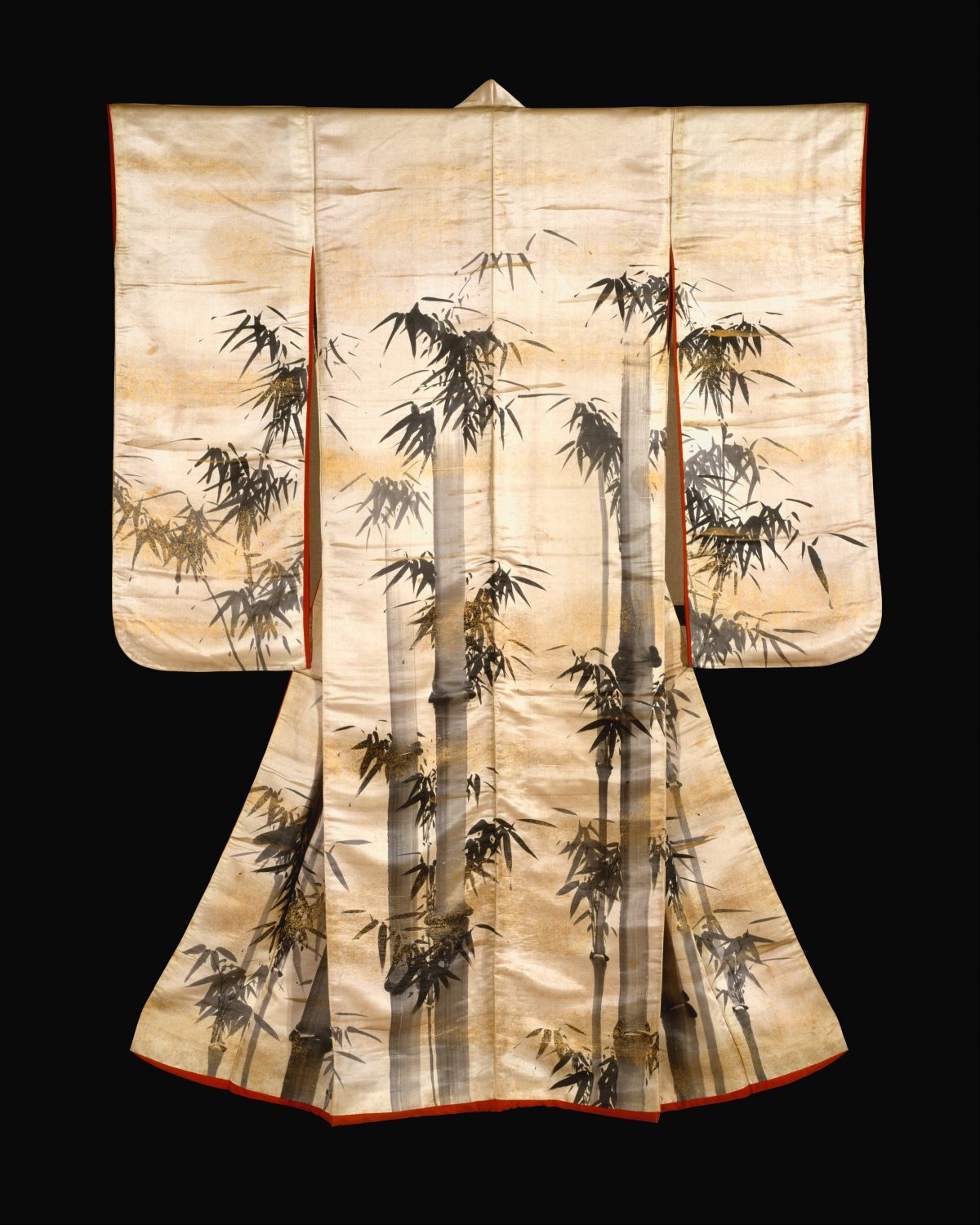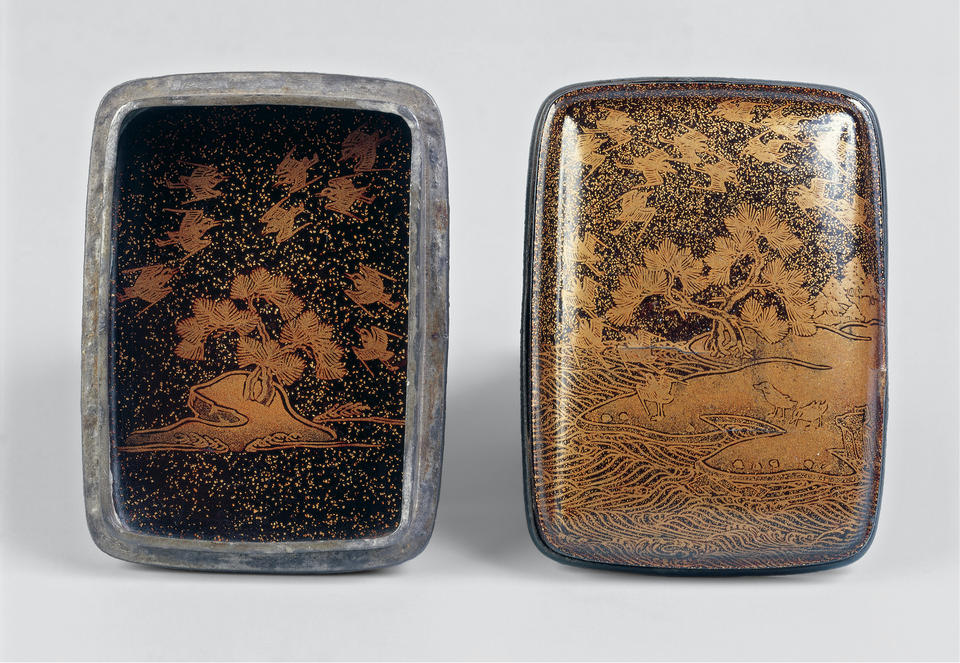 The exhibition is arranged in chronological order, with a different theme for each time period. A walk through the exhibition will feel like a journey through the history of the city; visitors may start with ancient Shinto and Buddhist art, before traveling through medieval and early-modern times, until they finally arrive in modern-day Kyoto. 
The presence of the imperial court played a major role in sculpting Kyoto's artistic trends. It is also what ensured the survival and preservation of so many artworks. Because most works were created for the court and the imperial family, they were made from materials of the highest quality. Additionally, most Shinto and Buddhist institutions from this time were established for the same purpose: to protect the capital and imperial family. As a result, many trends and parallels can be seen in their art production.
The influence of the court and Shintoism can be seen in pieces such as "Fujiwara no Kamatari as a Shinto Deity." Kamatari was a statesman, courtier, and the founder of the powerful Fujiwara clan that dominated Japanese court life from the 10th to the 12th century. As a strong supporter of Shinto, he was one of several historical figures who were deified following their deaths. His divinity is symbolized by the golden mirrors that hang above his figure. In Japanese culture, mirrors are one of the most potent symbols of power, revered as sacred objects representing the gods.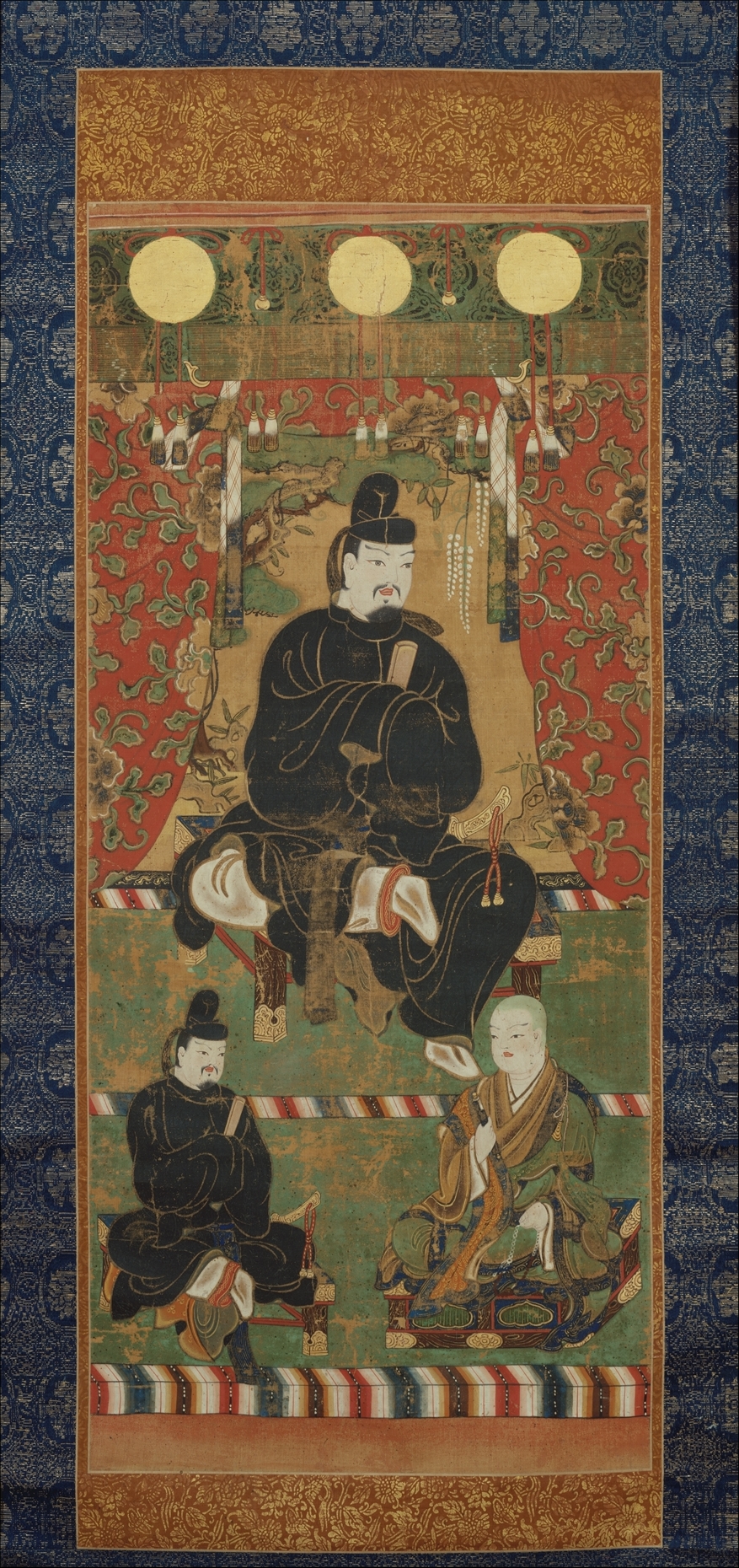 Gain insight into the grueling lives of the fierce samurai through the collection's rare pieces of armor or  "yoroi." The armor of Ashikaga Takauji is an exceptional example of medieval  yoroi. In use from around the 10th to the 14th century, yoroi was generally worn by warriors on horseback. The breastplate is covered with stenciled leather bearing the image of the powerful Buddhist deity Fudo Myo-o, whose fierce mien and attributes of calmness and inner strength were highly prized by the samurai.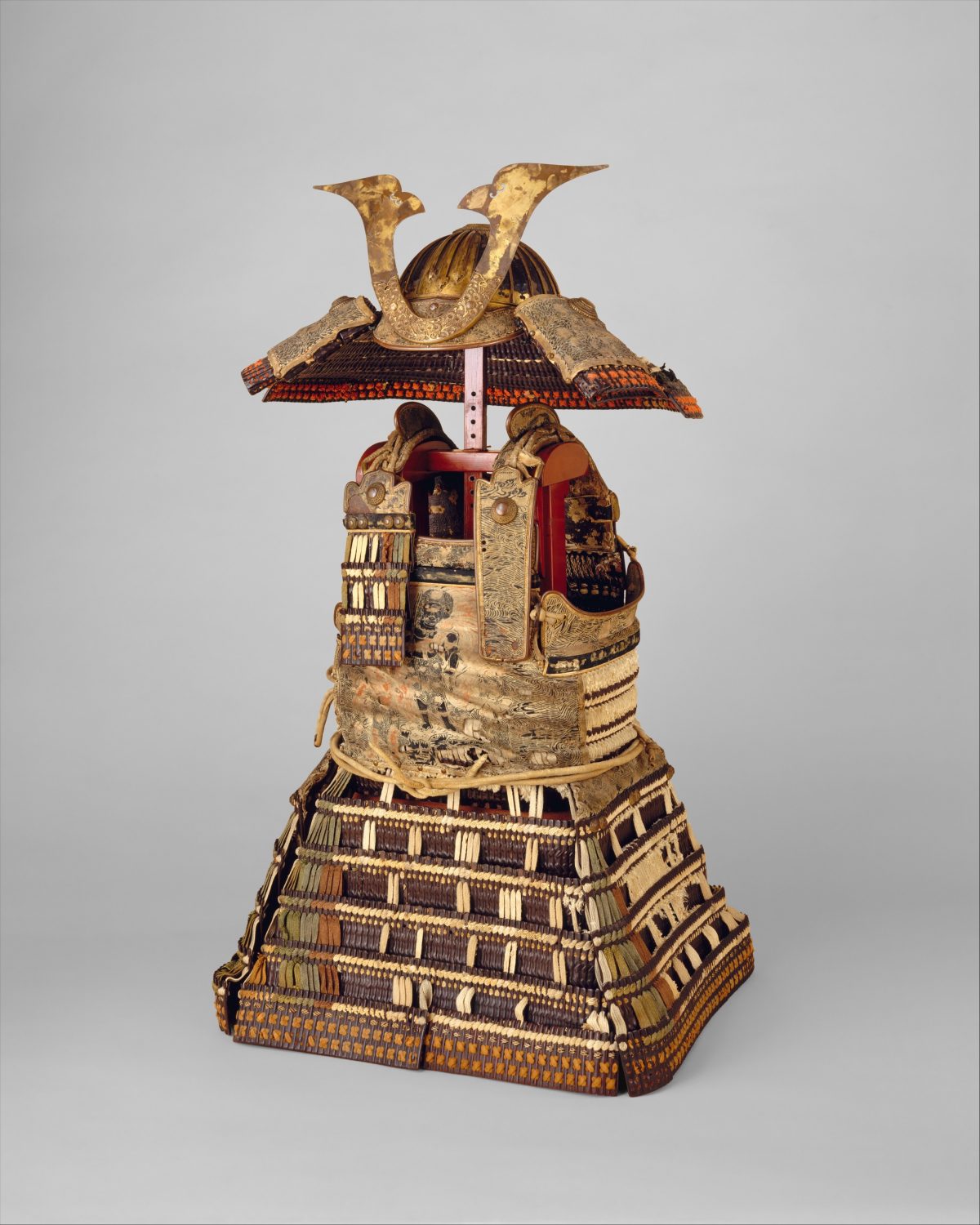 The exhibition also contains a luxurious and elegant Momoyama period surcoat, or "jinbaori." Surcoats were typically worn over armor as protection from rain, wind, and cold. Several features of this garment hint toward Western influence, including the standing collar and the white and red silk crepe ruffles along the sleeve openings. Its unique combination of rare imported luxury fabrics suggests that this surcoat was a gift from a warlord to his loyal samurai.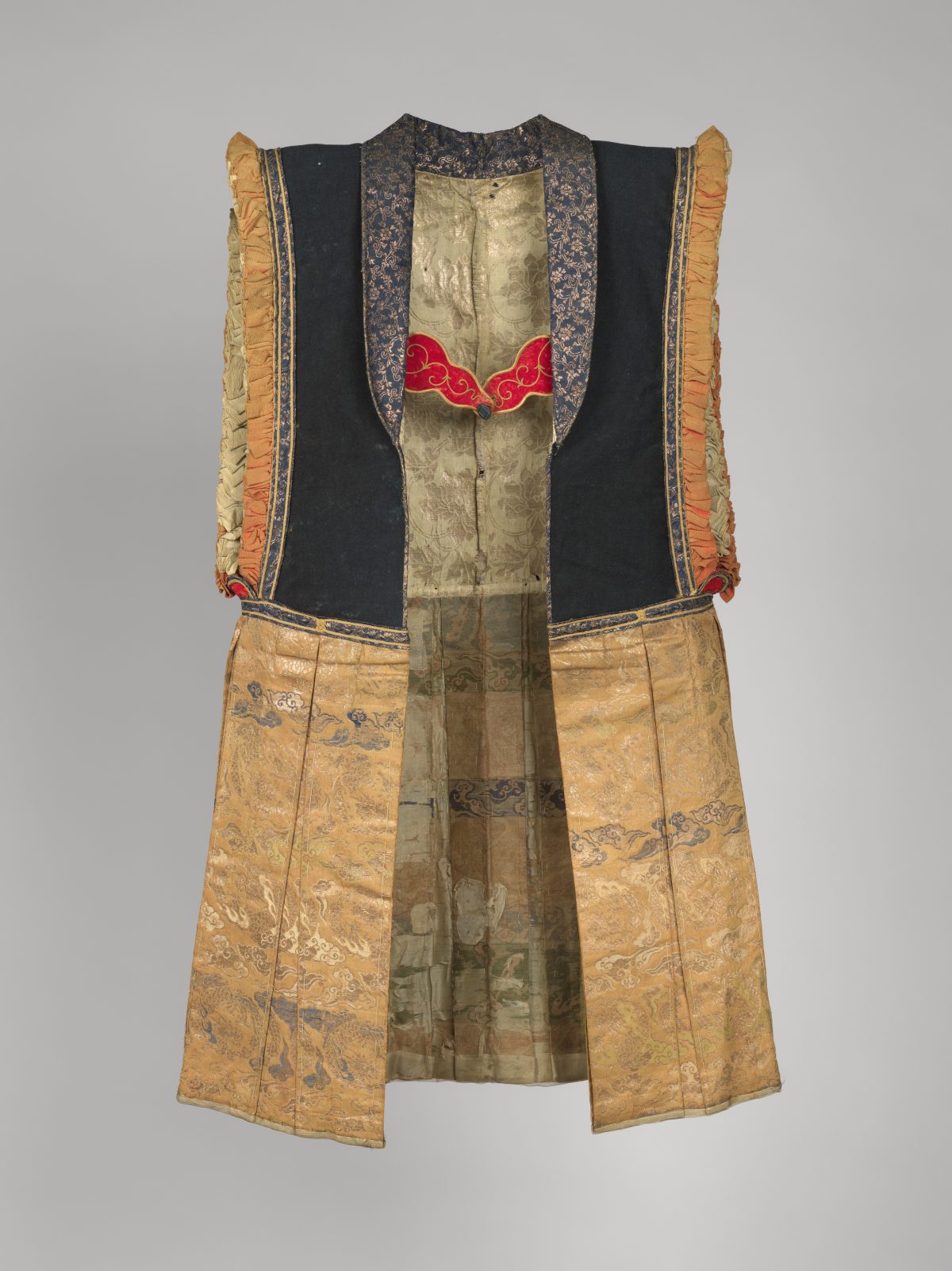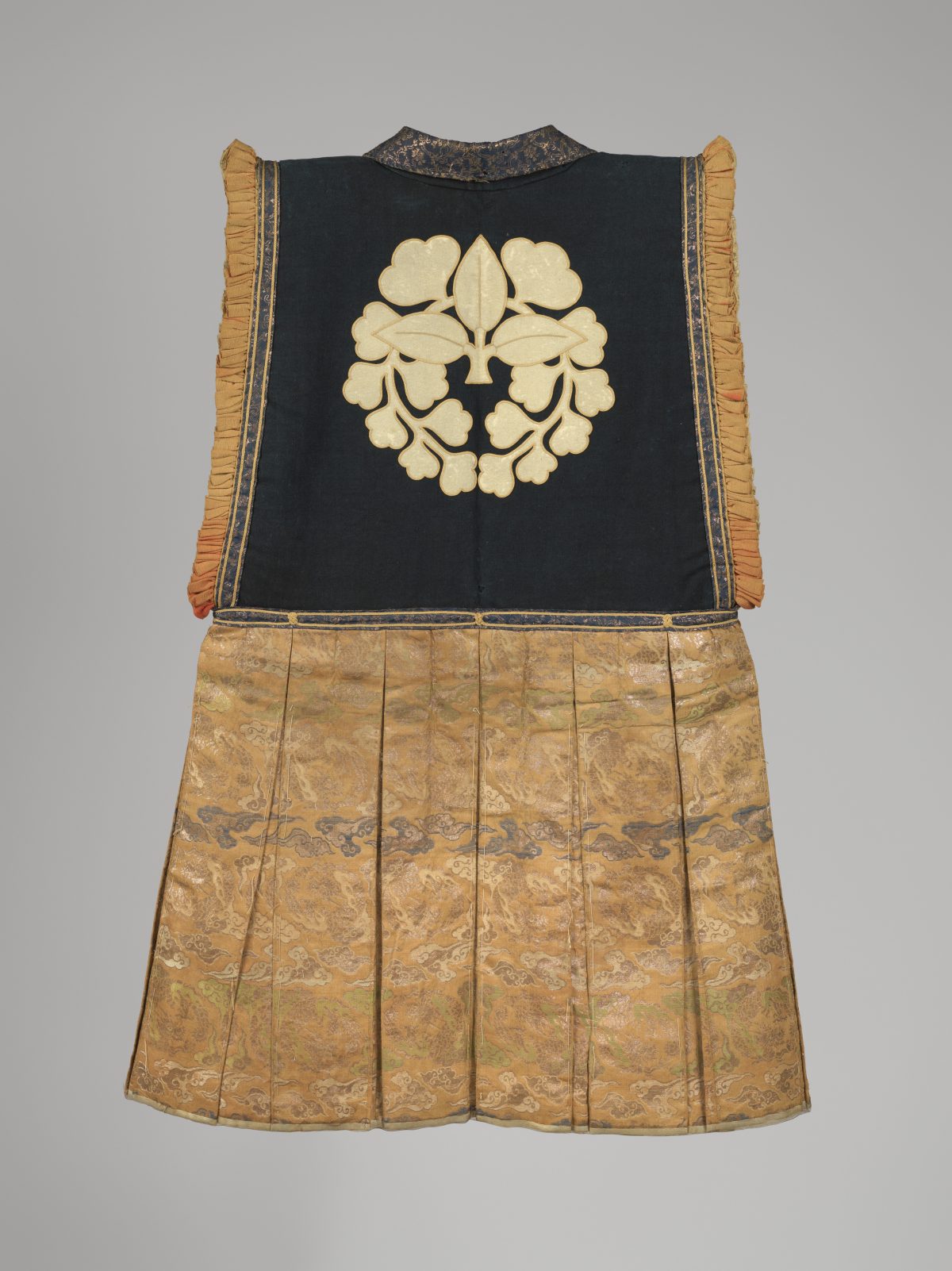 Tea ceremonies, introduced to Kyoto by Zen Buddhism, aided the city in its spiritual development and inspired numerous art forms. A look at the Edo period tea caddy by Nonomura Ninsei reveals more about this sacred tradition. The small, thin jar was used during ceremonies to hold green tea powder, or matcha. As one of the most revered Japanese potters of all time, Ninsei is known for being the first potter to sign his name to his work. His style, which is typically ornate and refined, set a standard that would define the appearance of Kyoto ceramics from his time on.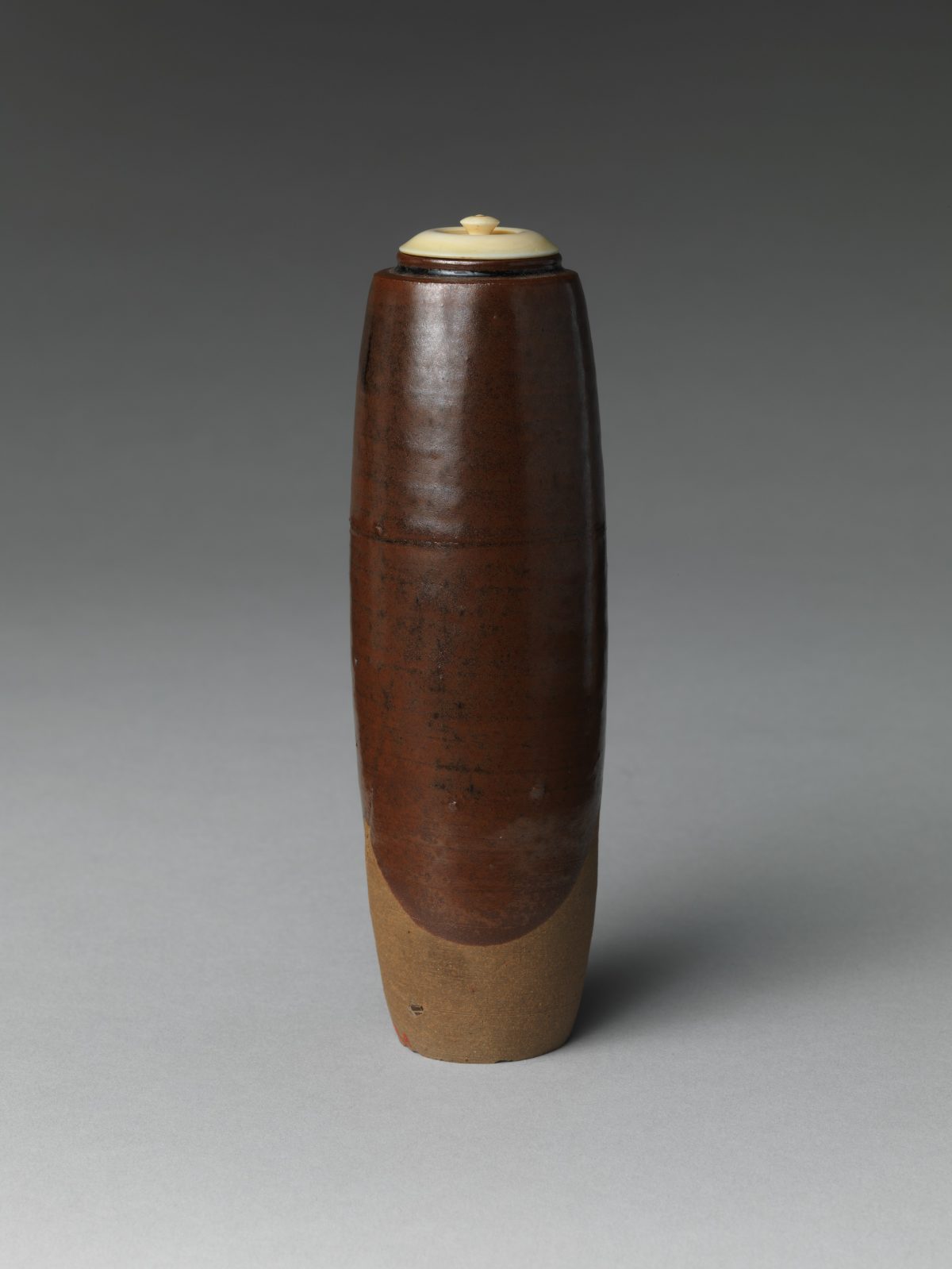 Most paintings from ancient Kyoto take the form of hanging scrolls, handscrolls, and folding screens. Their themes vary, from tranquil landscapes to riveting battles, and from glimpses of everyday life to gripping scenes of fabled legends. One particularly significant folding screen depicts battles from the Hogen rebellion across six intricately painted panels. It was made in the 17th century, although the rebellion took place in the 12th. Though it lasted only a few hours, the Hogen rebellion had far-reaching political and social consequences, and marked the beginning of the medieval period.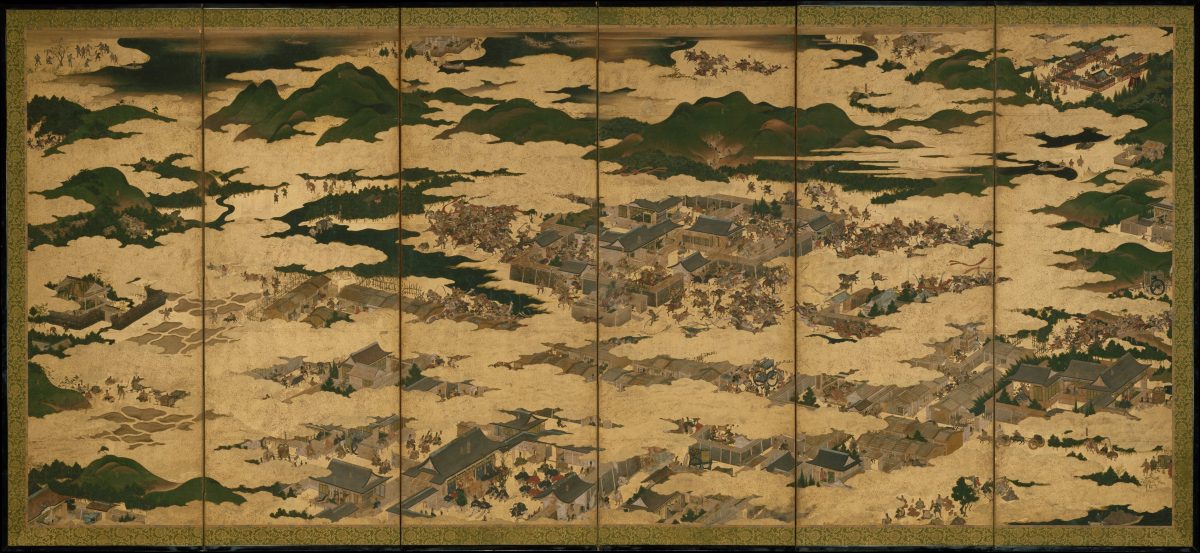 Regardless of the tides of change that have swept through the world over the years, ancient traditions and art styles are still very much alive in modern-day Kyoto. To demonstrate this, the exhibition includes several works by contemporary artists, including ceramics by Nakamura Takuo, Suzuki Osamu, and Yagi Akira, and glass sculptures by Hiroshi Sugimoto and Kohei Nawa. 
Buddhism and Shinto remain an important part of the everyday lives of Japanese people. Most temples, despite being open to tourists, still function regularly and are often frequented by citizens to pray. Shrines are widely visited for important festivals, such as the famous Gion Matsuri, a month-long festival that takes place in July.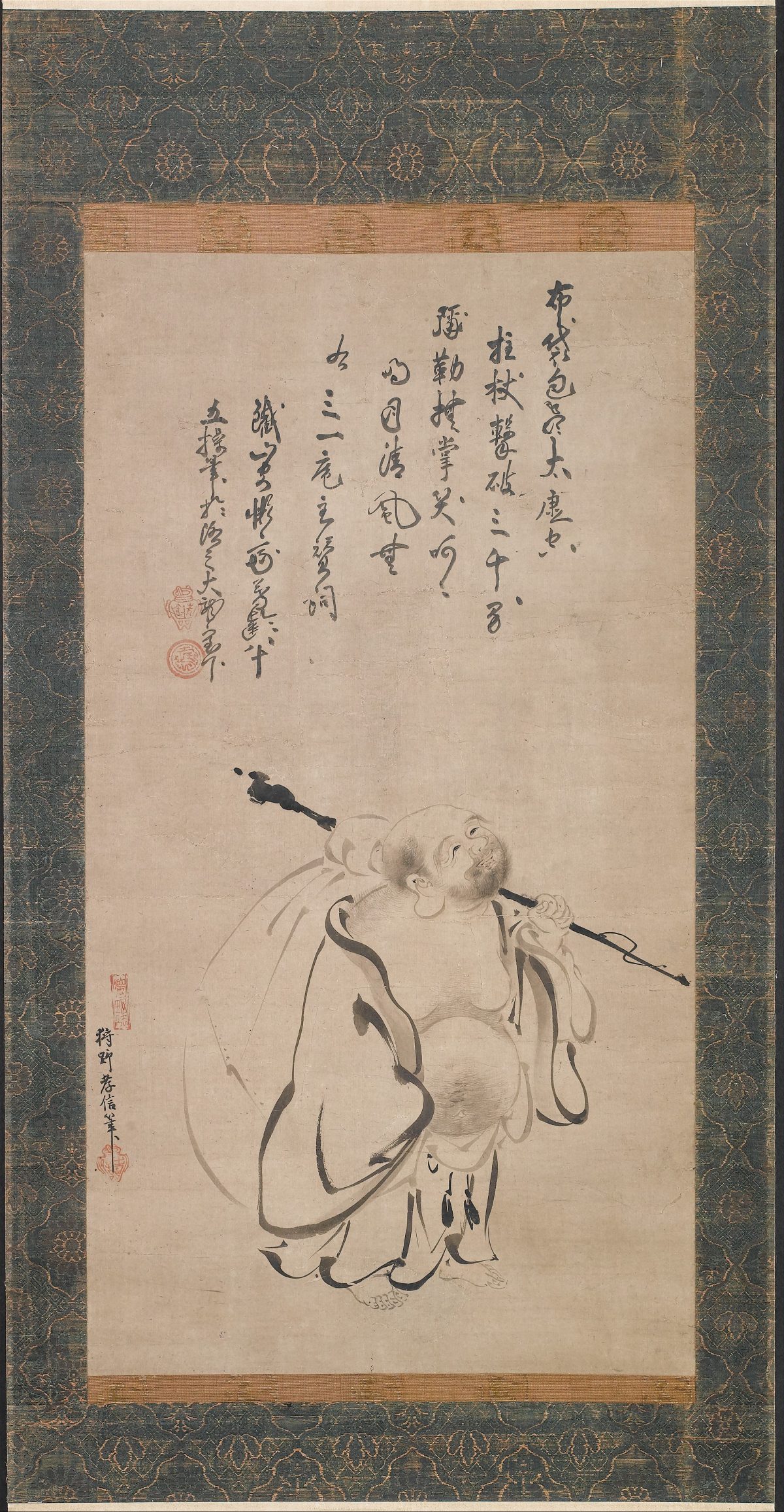 Despite losing the position of the capital to Tokyo in 1869, Kyoto still bears a name meaning "Capital City," and remains the best place to explore traditional Japanese arts. Currently, Kyoto has around 1,600 Buddhist temples and 400 Shinto shrines, making it one of the most well-preserved and historically significant cities in Japan. "Kyoto functions as a living museum of Japanese culture," said curator Monika Bincsik. "The essence of Japanese culture is preserved here."
The exhibition closes at The Met on Jan. 26, 2020.
This article is republished with permission from Elite Lifestyle Magazine.