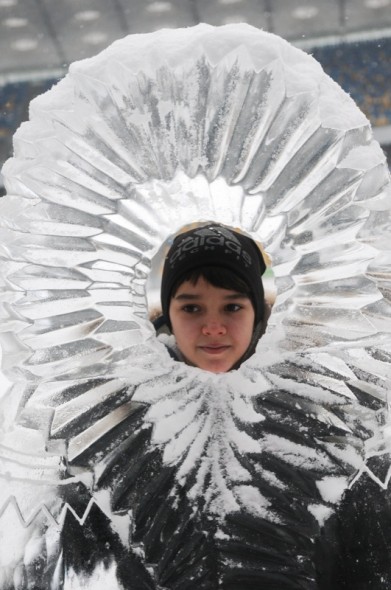 At the Olympic NSC stadium in Kyiv, Ukraine, an ice sculpture exhibition has been opened.
The soccer field now holds some 10 ice figures. Among the exhibits are: an armchair, Eskimo fur coats, a polar-style bar and others. All the sculptures are illuminated by colored lights that are visible in the dark.
The exhibition will run from January 13 until February 13, if weather permits. The entrance fee costs visitors 50 Ukrainian hryvnias (CA$6).
The Epoch Times publishes in 35 countries and in 20 languages. Subscribe to our e-newsletter.