Sadly, it isn't unheard of for contract workers to scam unsuspecting clients. When those clients are elderly or on fixed incomes, it's even more disheartening.
Still, there are plenty of kindhearted people out there. One plumber in the UK has garnered public attention for his efforts to set right some of that injustice.
After learning about scams in his industry, James Anderson spent 57,000 pounds (US$68,408) of his own money during the pandemic to help 10,000 families in need with their heating and plumbing repairs free of charge.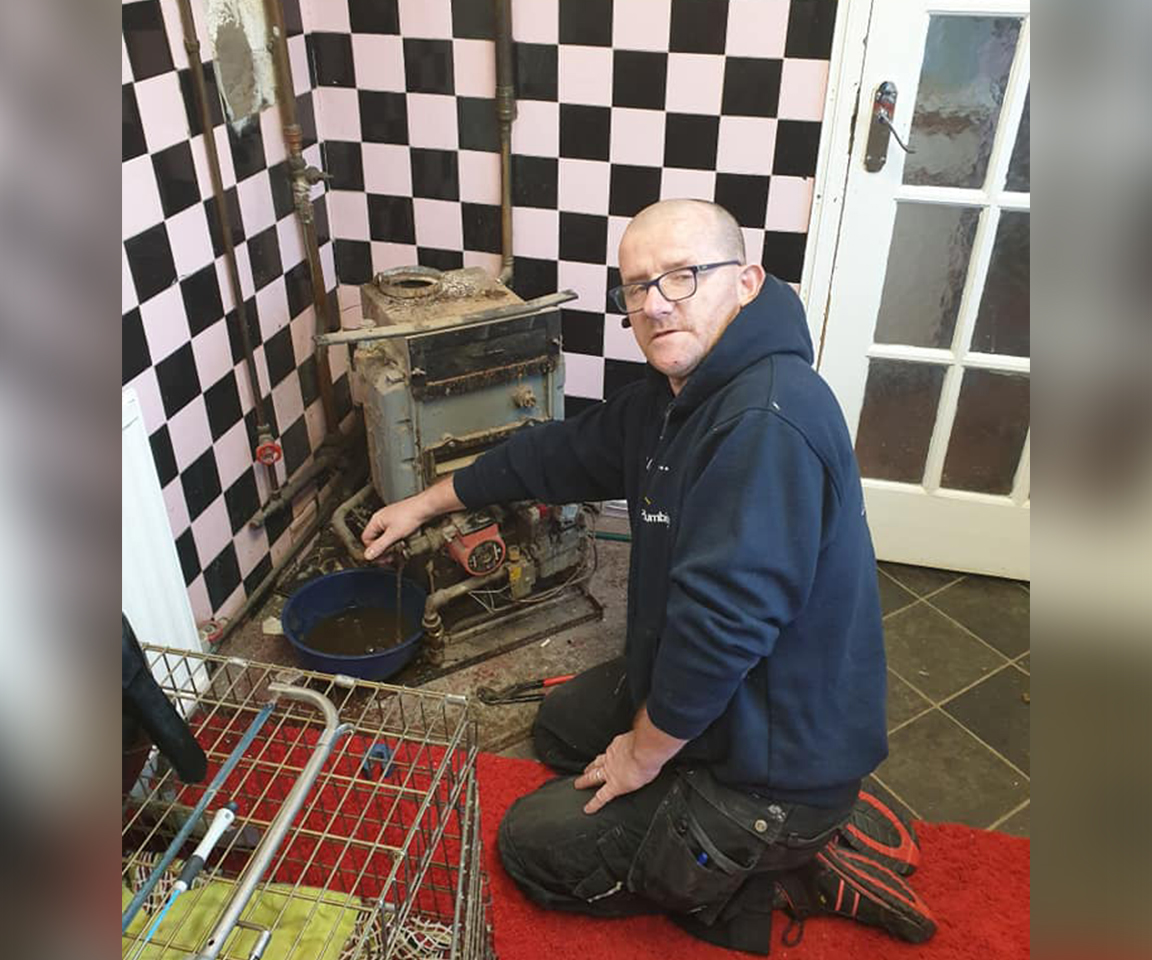 "In 2017, having witnessed a plumber from a heating company try to fraud an elderly and disabled person out of thousands of pounds … [I] decided to do something about it," Anderson shared on his GoFundMe page.
On Jan. 7, the 53-year-old plumber told Daily Mail that he was shocked to learn how some of his elderly and disabled clients had been scammed, sometimes for thousands of pounds.
"When I first realized that these vulnerable people were being taken advantage of it broke me," Anderson said. "I couldn't believe it."
Learning about these scams led Anderson to launch a nonprofit in 2017. The organization, Depher (Disabled and Elderly Plumbing and Heating Emergency Response), provides assistance with plumbing, heating, and repairs for the disabled and elderly community.
"I made it my life mission to make sure I could help as many people as I could, whatever the cost," he said. "If you've got disabilities, issues, sometimes these things can become too difficult to overcome and we want to make sure they're taken care of."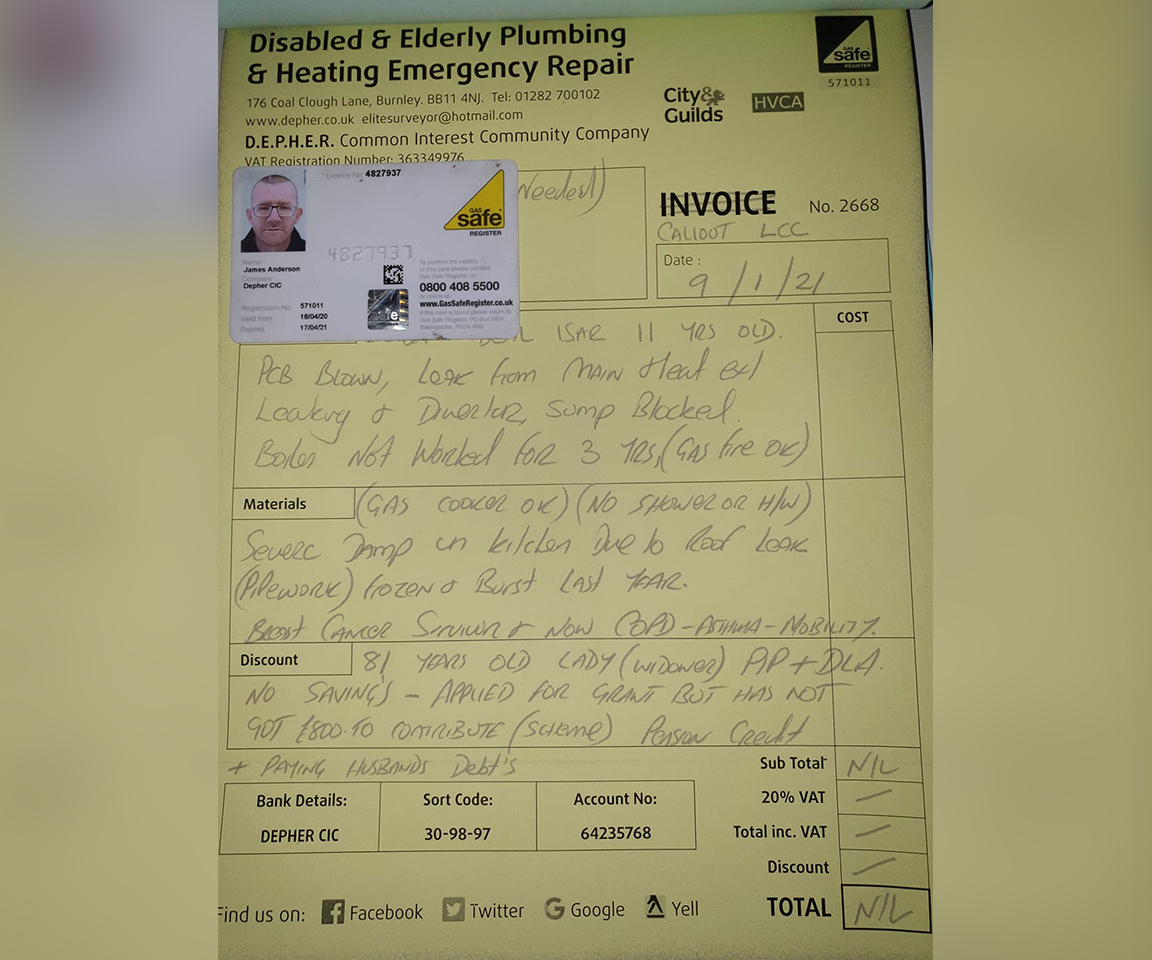 Since then, the dad of six has put in 70-hour weeks, working seven days a week and using funds from donations and his full-time job to fund the charity. He spent 57,000 pounds just during the pandemic but said it was "worth every penny."
After all, over 17,000 people died in the UK in 2020 due to poverty and insufficient heating in their homes.
"The reality they are living in is not what people see, it's horrible," Anderson explained. "And seeing it first hand really changed my life. We've all got a social responsibility to each other—we need to be there for each other."
Anderson recalled the first time that his eyes were opened to these types of situations. It was 2017 when he was called to an elderly and disabled man's home for a second opinion. He soon discovered that someone had tried to scam the man out of 5,500 pounds (US$7,525).
The idea of scamming someone in need disgusted Anderson, so he decided to do the opposite, and founded Depher the same year.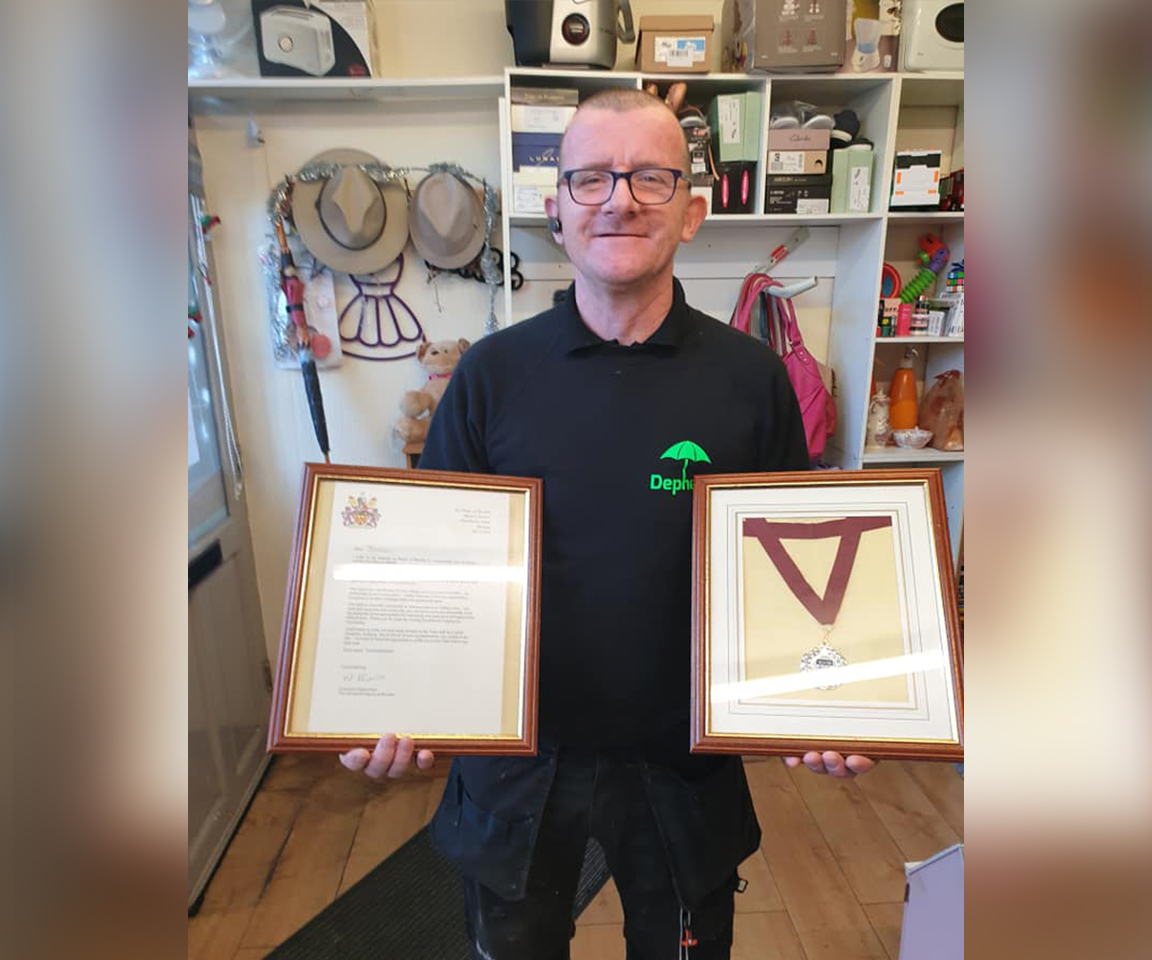 "We started off just doing plumbing and heating," he said. "But we saw so many people struggling it felt like it was wrong to stop there. Anything we can do, we will try to do."
"There are thousands of elderly and disabled people in our towns, cities and communities that suffer in silence because they are either too proud or too scared to ask for help," Anderson wrote on his fundraising page, which is just under 9,000 pounds (US$12,313) away from its 30,000 pound (US$41,045) goal.
"We promise that the elderly and disabled will always have a voice and support through Depher," he added.
Anderson told Daily Mail that he's so dedicated, he can't remember his last day off.
"It's been a lot of sweat and pain but we're carrying on until the good man upstairs tells me I'm done … I'll have enough rest when I'm dead," he joked.
All kidding aside though, Anderson's work has impacted thousands of people in need and is likely to change the lives of thousands more going forward.
We would love to hear your stories! You can share them with us here: emg.inspired@epochtimes.com