A little act of kindness can end up going a long way. When a group of deputies from California learned that an elderly man was running low on food supplies, they went above and beyond their call of duty to help him, and have since won over social media users' hearts.


In early September, deputies from the Sutter County Sheriff's Office were dispatched to conduct a welfare check on a senior citizen who had dialed 911 to get in touch with the hospital his son was admitted to to enquire about his condition, according to a Facebook post by the department.
While there, the deputies learned that the elderly man's son who had already been in the hospital for four days was the sole caregiver and usually purchased and delivered him the food he needed. Sadly, at that time, the man was running low on food supplies.
However, instead of just listening to his problem, a few deputies and a community service officer from the department stepped up and took it upon themselves to purchase and deliver groceries to the elderly man.
"The generosity and the desire to help others makes us proud to call them family," the department wrote on the Facebook post.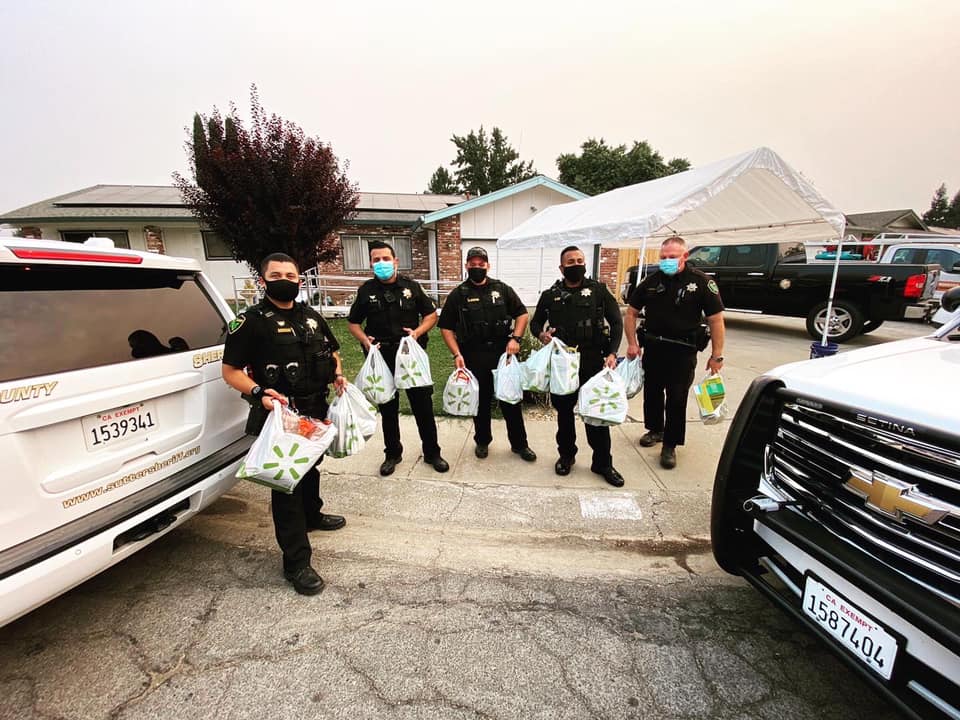 Photos posted on the Sutter County Sheriff's department page show the deputies even took out time to lend support in arranging the food by placing it in a refrigerator.
Needless to say, upon being on the receiving end of the compassionate act, the elderly man was very happy. "He was very appreciative and thankful [that] we took the time to listen to his needs and provide him with the service we had provided him with," Deputy Aguilar from the Sutter County Sheriff's office told The Epoch Times via email.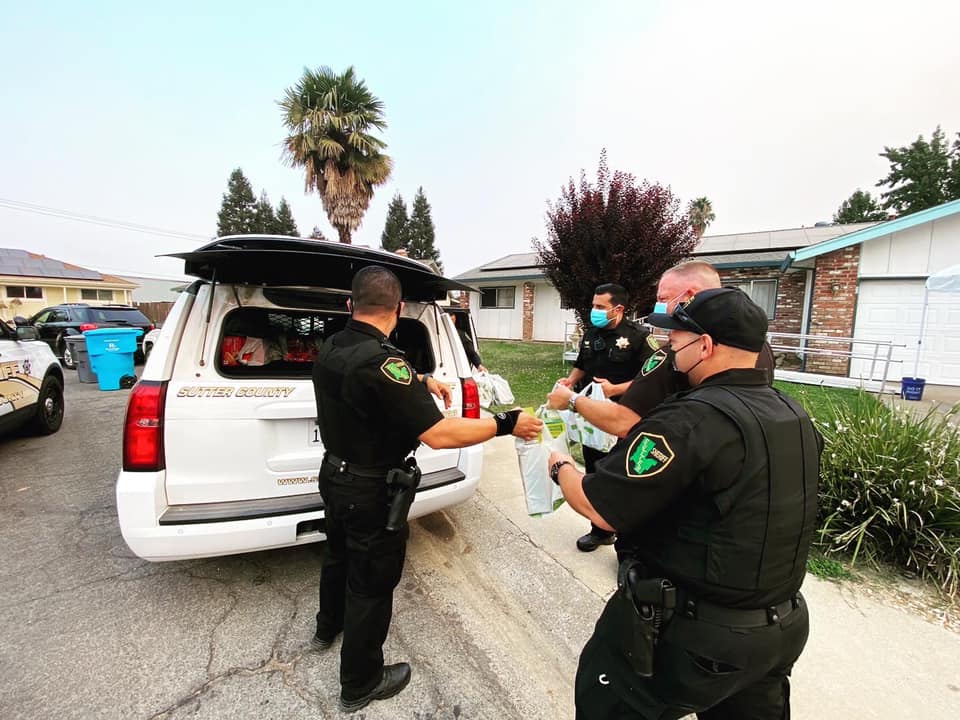 However, it was not just the old patriarch who felt good, but even the deputies felt "overwhelmed with happiness" on assisting someone in need of their services.
"I know personally this was the main reason why I chose to be in Law Enforcement, to help those in need," Deputy Aguilar said.
Unsurprisingly, when pictures of their kind deed went up on the department's Facebook page, it went viral, amassing 2,700 reactions and some 1,600 shares. Netizens expressed their gratitude to law enforcement in the comments section.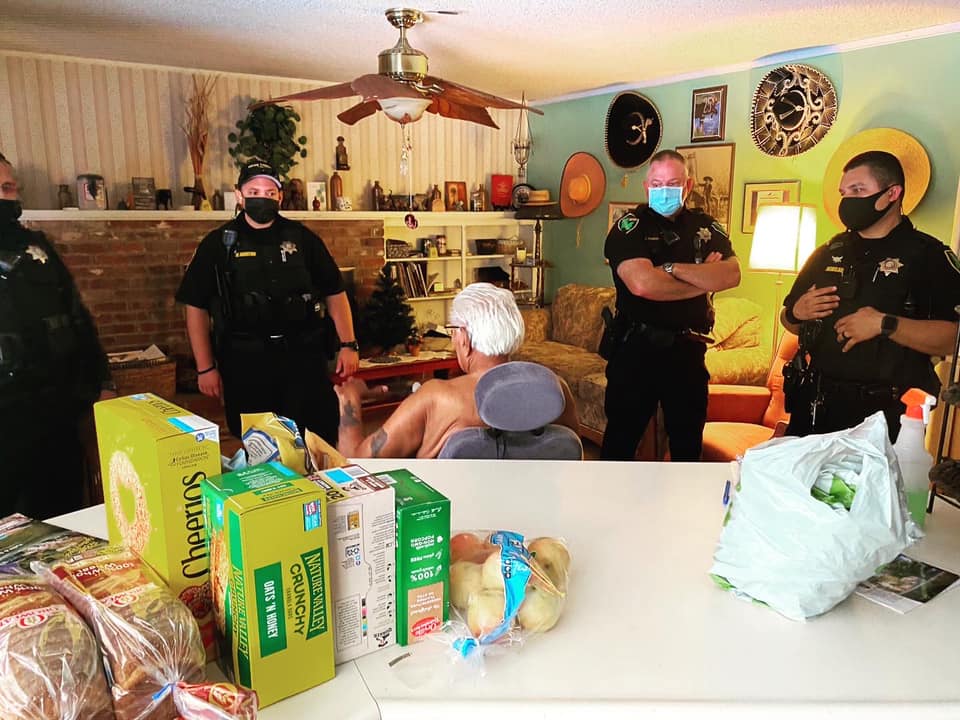 "I've always thought our police were terrific but this confirms it, our police have blue capes with a big S," one social media user wrote.
"Now that is showing care & concern for your community. And it's just plainly the good & right thing to do," expressed another grateful social media user.
Meanwhile, for the deputies who carried on this sweet gesture, Deputy Aguilar told The Epoch Times, "[They] were excited and happy to see how much positive publicity this had brought not only to the Sutter County Sheriff's Office but the Law Enforcement community."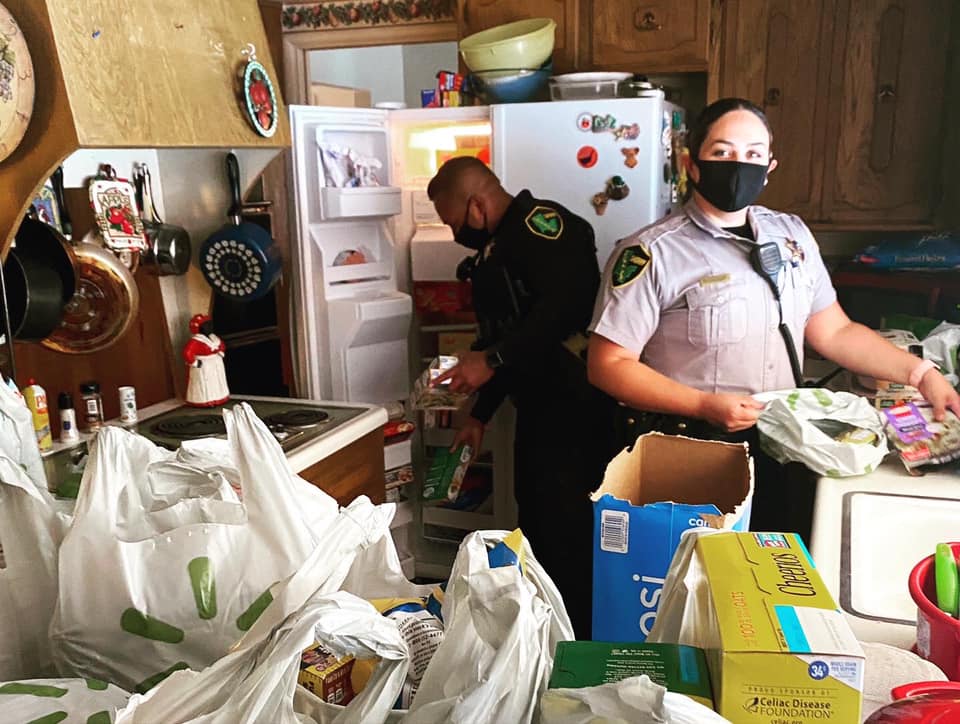 Aguilar also took the opportunity to thank people for their love and support whilst adding that these acts were not rare for them as "we care for all members of our community."
We would love to hear your stories! You can share them with us at emg.inspired@epochtimes.nyc