Keeping Up With Shakespeare
Or not
October 24, 2013 3:07 pm Last Updated: October 29, 2013 5:28 pm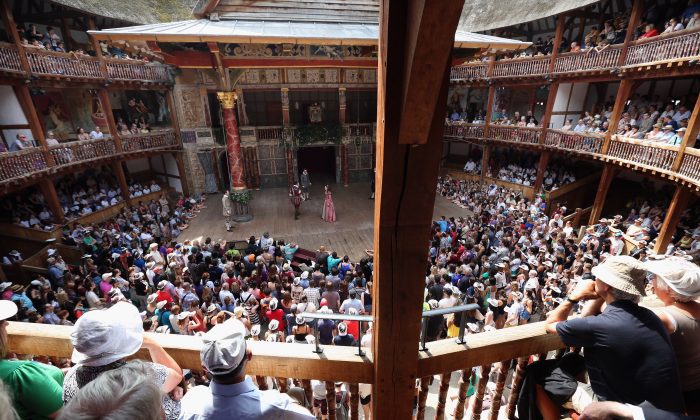 When I started writing on Shakespeare a couple of years ago, I had some kind of vague ambition—along with reading the plays and writing short responses to them—of seeing all the movies based on the plays, going to the theater to see the productions, and reading the books about the plays.
Well, that was ambitious.
I have discovered what more experienced Bardolators have undoubtedly known all along. It's impossible.
I have succeeded in seeing maybe half, at best, of the Shakespeare plays performed in the Stockholm area. I haven't made it to any of the dozens of other performances in various places in Sweden. This fall Hamlet is being performed in Helsingborg, Linköping, Uppsala, and Stockholm (as a stand-up comedy).
If I'm lucky, I might make it to Uppsala. The stand-up comedy … hmmm, maybe. As You Like It, Macbeth, Romeo and Juliet as ballet and comedy, and King Lear are also scheduled. I actually have tickets to Lear.
Last month, Adrian Lester's Othello was broadcast live from the National Theatre in London at a cinema in Stockholm. It broke my heart that I wasn't able to go. Adrian Lester is a brilliant actor.
Kenneth Branagh as Macbeth is coming up. I have to see that!
New movies are coming out all the time. I lucked out and saw the new Much Ado About Nothing in London this summer, but most of the new ones don't make it to our regular cinemas. It takes time before the DVDs come out; somehow I have to find out that they exist, find somewhere to buy them, and then schedule them into my Shakespeare play and movie agenda.
Books! Do you know how many books have been written about Shakespeare, his time, and his plays? I certainly don't … millions, probably. I've read a couple of dozen and have a dozen more on the shelf that I haven't read yet.
What's a Bardolator to do? I'm planning on reducing my work hours (and income!) next term. That will give me a little more time, but not nearly enough. I'm beginning to realize that an entire lifetime of 24/7 Shakespeare would hardly make a dent.
There's probably an excellent Shakespeare quote to describe this situation. While I try to find it, 14 new films will likely be released, 28 new productions of Hamlet will be premiered, 62 new scholarly books and 77 popular books on Shakespeare will be published.
There's just no keeping up with Shakespeare!
Ruby Jand teaches English and history in a suburb of Stockholm, Sweden, and writes a blog called Shakespeare Calling (rubyjandshakespearecalling.blogspot.com) or at bloggingshakespeare.com/keeping-up-with-shakespeare.