In an effort to keep his community together, one Midas muffler shop owner is encouraging his neighbors to perform one act of kindness a day.
Mark Smith, 57, has lived in Richmond, Virginia, for the past 23 years. Smith describes the city as an ideal place to live because of its diversity, infrastructure, stability, five universities, and its proximity to the beach, the mountains, and Washington. But to him, it's ultimately the residents who make the community special.
"The people here get it. They're very active in the community. They're very involved in the community. There's a diverse group of interests. There's a lot of support. There's a lot of people realizing that it's up to us to move things forward," Smith said.
Good Deeds
Smith is just one of several small business owners actively working with nonprofit organizations on causes they care about.
While at work one day, someone mentioned to Smith that it was a nice afternoon to do a good deed. It led to discussing how every day is a pleasant day to do a good deed.
To help his community, Smith started a citywide initiative in which residents are encouraged to perform a good deed every day from June 1 through June 30, keep a journal of each deed, and submit the list to Smith at the end of the month.
In return for their good work, Smith will offer a year's worth of free oil changes at his Midas muffler businesses.

"We've got this idea that people need to be shown what to do—they need to be told what to do, I don't buy that. We're very active in our community with all of our stores, with the nonprofits we support, [and] we're very active on local media," Smith explained.
The initiative has received broad support, and Smith is receiving numerous calls every day from people asking how they can get involved. Smith hopes that 1,000 residents will sign up, which would result in 30,000 acts of kindness. He wants his community to rise above the fearmongering, name-calling, and finger-pointing that has permeated the mainstream media.
"In the environment we're in with all the anxiety and all the stress and all the unknown and all the 'What if?' I really want to change the narrative. I want to get away from the sky is falling," Smith explained. "We're going to get to other side. Let's get there, work together cooperatively, and let's lead by ourselves."
Smith stresses that good deeds aren't about performing grand or expensive acts of kindness, but are about the power of the gesture itself and the hope that it inspires and the sense of community it creates. The initiative is based on the honor system and he trusts people will be truthful about their good deeds.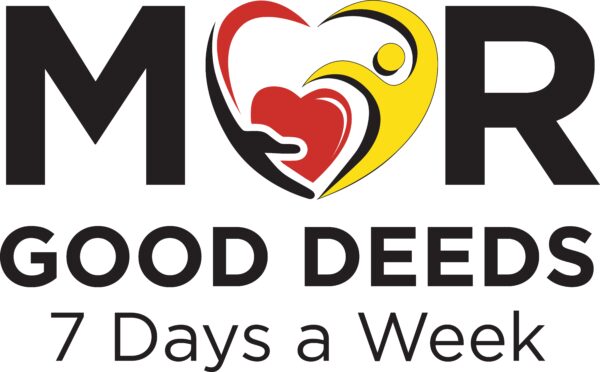 Smith hopes that when people see an act of kindness that it will inspire them to do the same.
"Just do something spontaneous. Buy the guy in line behind you in Dunkin' Donuts his cup of coffee. It's two bucks. Have a heartfelt conversation with a stranger. Just say hi. We're just looking for people to engage. We're looking for people to be positive," Smith said.