A Thurston County K-9 officer returned home after being shot during a heated chase. The brave police dog was sent to a hospital in Oregon, where he underwent multiple surgeries by veterinary specialists.
Arlo is now recovered and has returned home, where he will continue to rest and recuperate.
After the pursuit of an armed driver on I-5 south in Washington state on Jan. 13, Arlo was shot twice and sustained bullet wounds to the leg, shoulder, and neck.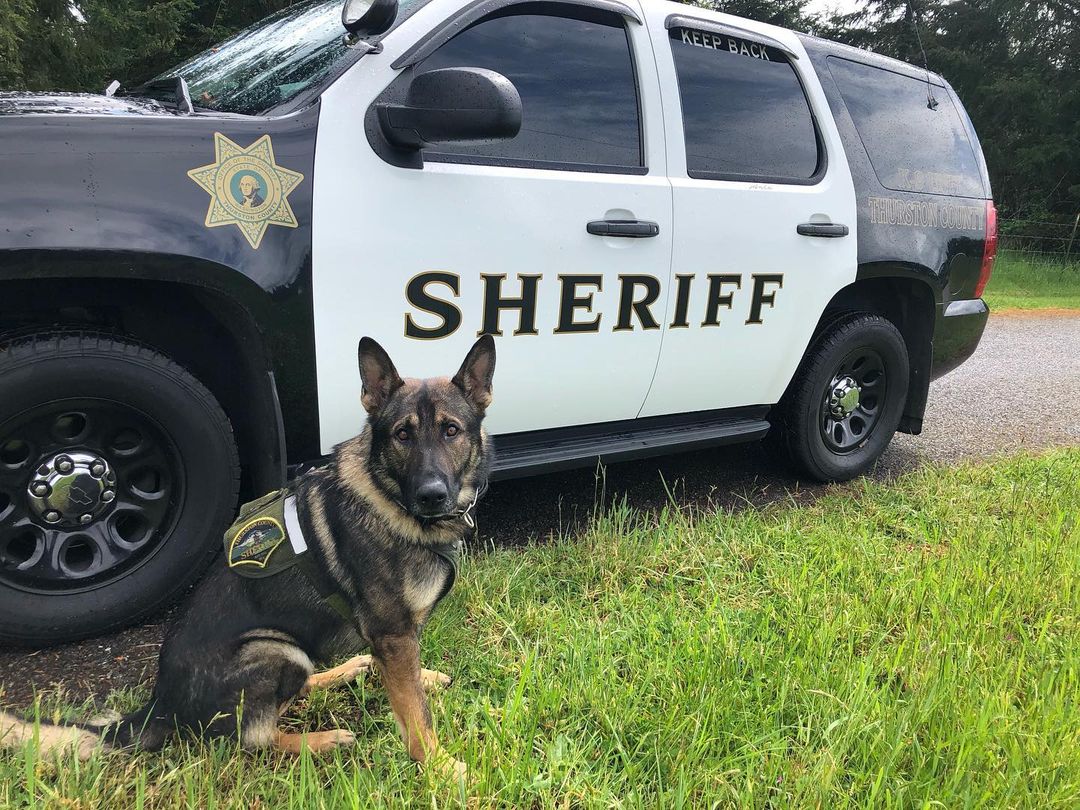 According to the Thurston County Sheriff, the armed driver was a 25-year-old male, who was also struck by gunfire and rushed to the hospital in serious condition.
The wounded K-9 officer was rushed to a local animal hospital, where he underwent surgery and was stabilized, Komo News reports.
However, Arlo's care practitioners discovered a bullet lodged near his spine and had to schedule a second surgery, this time with veterinary specialists at Oregon State University in Corvallis.
The brave police dog was brought to the hospital via medical transport a day ahead of schedule and underwent the second surgery on Jan. 15.

The procedure wasn't going to be easy. Before the surgery, veterinarians had to bring down his fever of 104 degrees Fahrenheit (40 degrees Celsius). Once the fever was under control, they removed the bullet and bone fragments from his spine and surrounding areas.
Some of the bullet fragments could not be removed safely, but veterinarians say the fragments should be harmless. The rest of the surgery involved fusing together his C-5, C-6, and C-7 vertebrae with screws and cement.
Then, surgeons moved on to cleaning Arlo's leg wound.
"When they cleaned and inspected the bullet wound in the other leg, they were amazed at the lack of injury," deputies said. "The bullet missed K-9 Arlo's knee by less than a centimeter and that if it had hit the knee, amputation would have been likely."

(Courtesy of Thurston County Sheriff's Office)
With a cast on his leg and six screws in his neck, Arlo spent a few nights in the hospital before returning to his home in Thurston County.
"Nearly the entire trip home K-9 Arlo and Deputy Turpin had a Police Escort with lights and sirens, starting from OSU by the OSU PD," deputies said.
"When Deputy Turpin and K-9 Arlo arrived home, they were greeted by neighbors, friends, firefighters, fellow K-9 handlers from multiple organizations from local and surrounding counties and a multitude of law enforcement officers from all local agencies and surrounding county and police agencies. It was quite humbling!"
Humbling, perhaps, but not surprising, considering that Arlo has amassed a TikTok following of more than 642,000 followers during his year with the Thurston County Sheriff.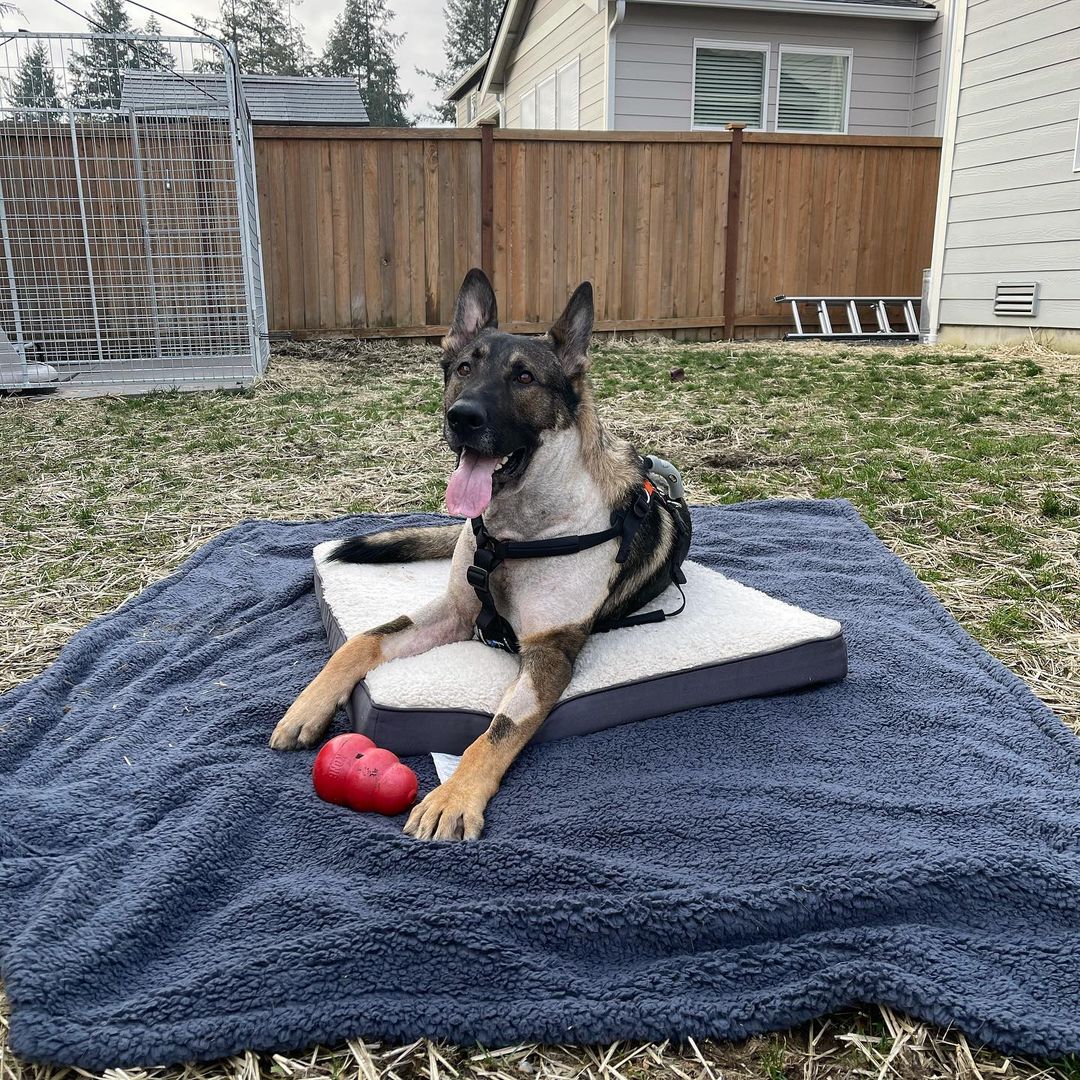 Unfortunately, Arlo's neck and shoulder wounds left him with arthritis, and he will not be returning to active duty as a police dog.
Deputies say that he's currently at home, resting and recovering with his family.
"K9 Arlo continues to improve every day. He's at home resting and getting lots of attention from Deputy Turpin and his family," the department wrote in an update last Wednesday.
Share your stories with us at emg.inspired@epochtimes.com, and continue to get your daily dose of inspiration by signing up for the Epoch Inspired Newsletter here: https://www.theepochtimes.com/newsletter