One California family might have lost their home and all their pets to a house fire—but for a good Samaritan jogger who used the family's Ring doorbell camera system to alert them and stave off catastrophe.
Scotts Valley mom Courtney Polito, 35, and her kids on Nov. 6 were out of town at her parents' place in Santa Cruz when the family's Ring doorbell sent an alert to her phone.
"I don't usually answer the doorbell when we're not home but because all the cameras kept going off, I answered it," Courtney told The Epoch Times.
She checked the Ring doorcam and spotted a bearded man with a yellow shirt and a black beanie who was out jogging and stopped by.
Through the intercom, Courtney answered, "Hi," to which he is heard responding, "Hello, there's smoke coming out of the top of your house."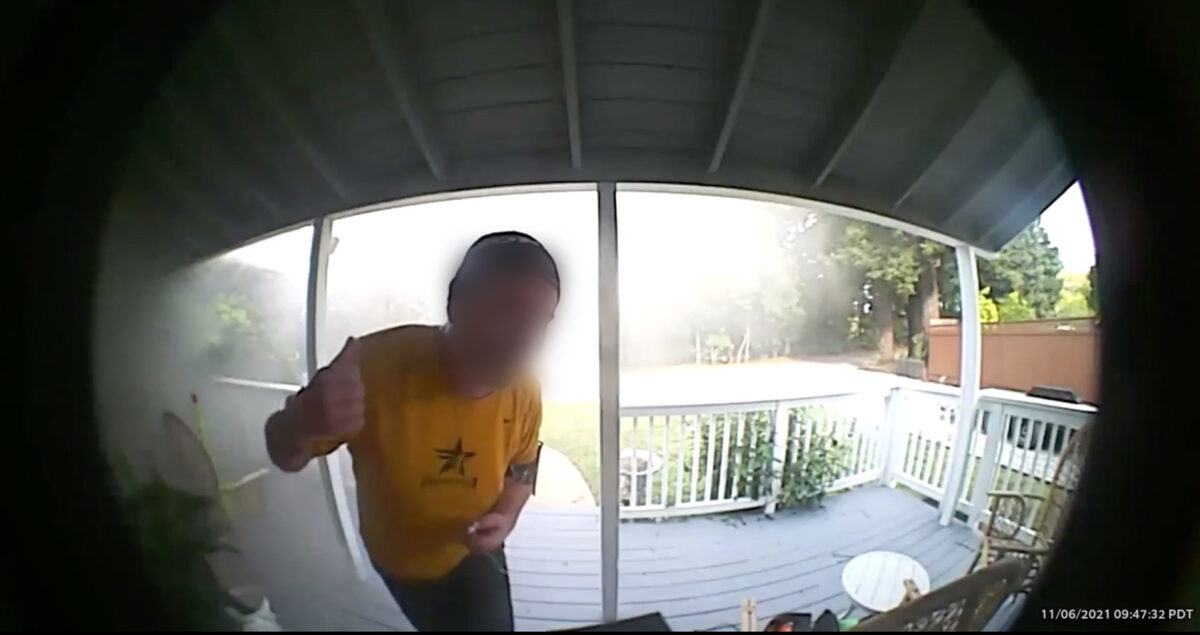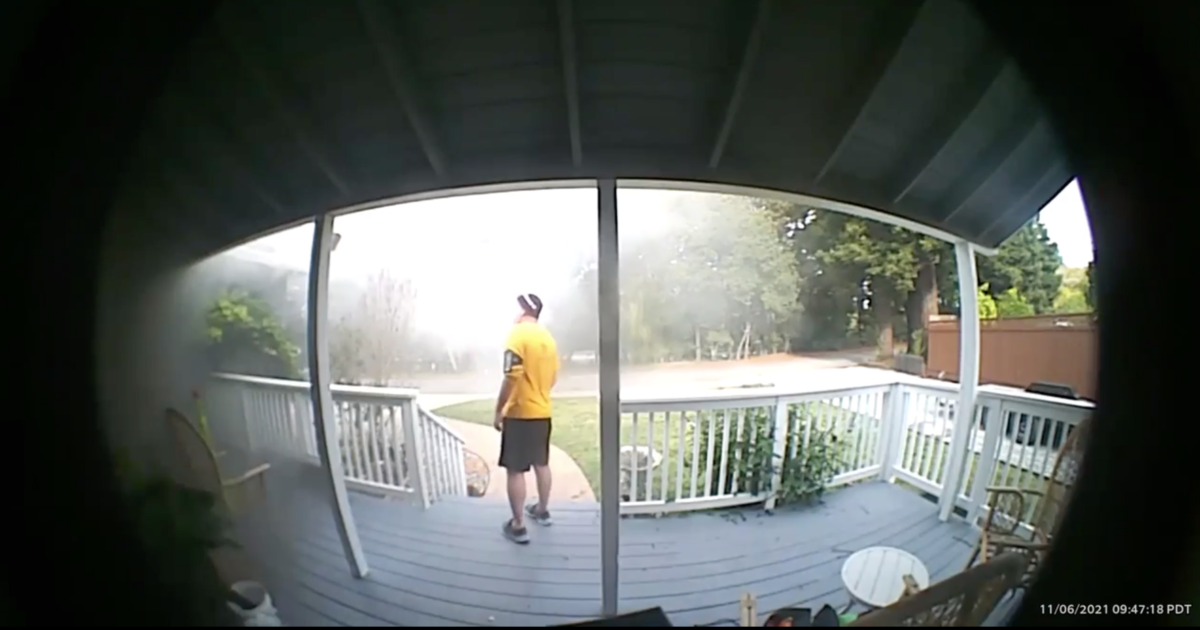 "All I cared about was getting my pets out of the house," she told the newspaper.
She asked him if he would go inside the house to get their two dachshunds, rabbit, and cat out safely, to which he agreed. Then Courtney then gave him the code and he went in.
The footage shows him entering and coming out with a dog in his arms.
Meanwhile, Courtney's mom had already called 911.
"He was able to get one dog and our rabbit before the fire department arrived," Courtney recalled.
(Courtesy of Courtney Polito)
She and her mom decided to drive to the family's home, and they arrived to find that the blaze had been contained within the garage.
Although there was smoke and soot damage throughout the house, and the garage had to be emptied and gutted, no pets were harmed and the house was saved.
Courtney's husband's '72 Blazer was slightly singed, however.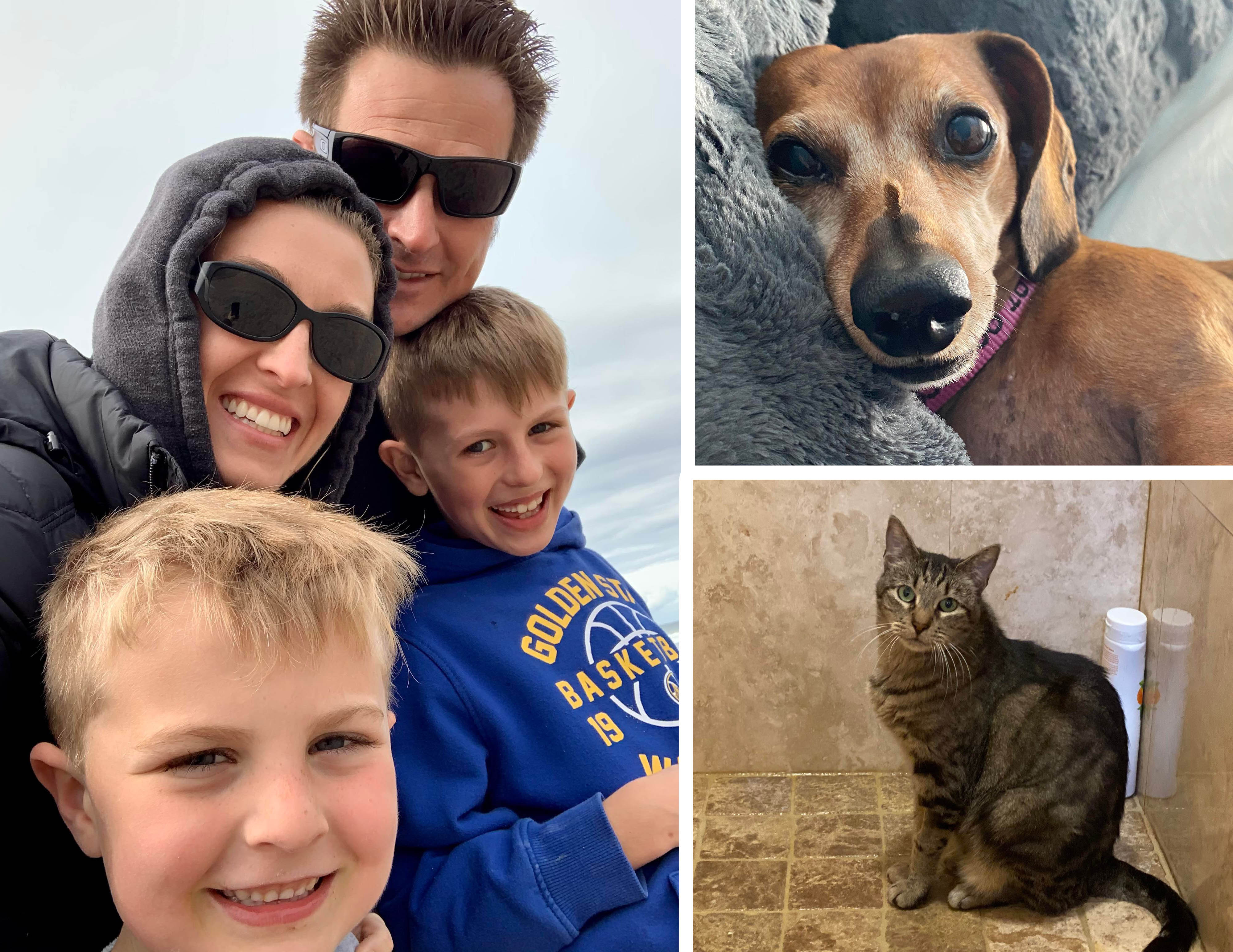 "The fire department said 10 more minutes and the house would have been gone," Courtney said.
Although the jogger took off before she could say thank you, she later learned his name was Paul and was able to get in touch with him.
"He is amazing, he's very humble and kind and just a genuinely great person," she said. "It's not every day that you'll find someone who will just go into a burning house not even knowing what's behind the door."
She added that they haven't yet seen him in person, but that will happen in the future once their home is back together.
Share your stories with us at emg.inspired@epochtimes.com, and continue to get your daily dose of inspiration by signing up for the Epoch Inspired newsletter at TheEpochTimes.com/newsletter