If you want to fall in love with jewelry, you need only peruse the handcrafted works of The Gem Palace. Even the backs and undersides of each piece are covered with the most intricate filigree patterns, because the artists believe even the parts that touch the body, and go unseen, should be beautiful. And in front, every single stone is uniquely shaped, hand-polished, and hand-set into its designated spot. Every piece seems personal, and tells a story.
"If you see any imperfections, they're made on purpose," Shalini Kasliwal said, showing a bracelet inlaid with blue-green stones, no two of which were exactly alike.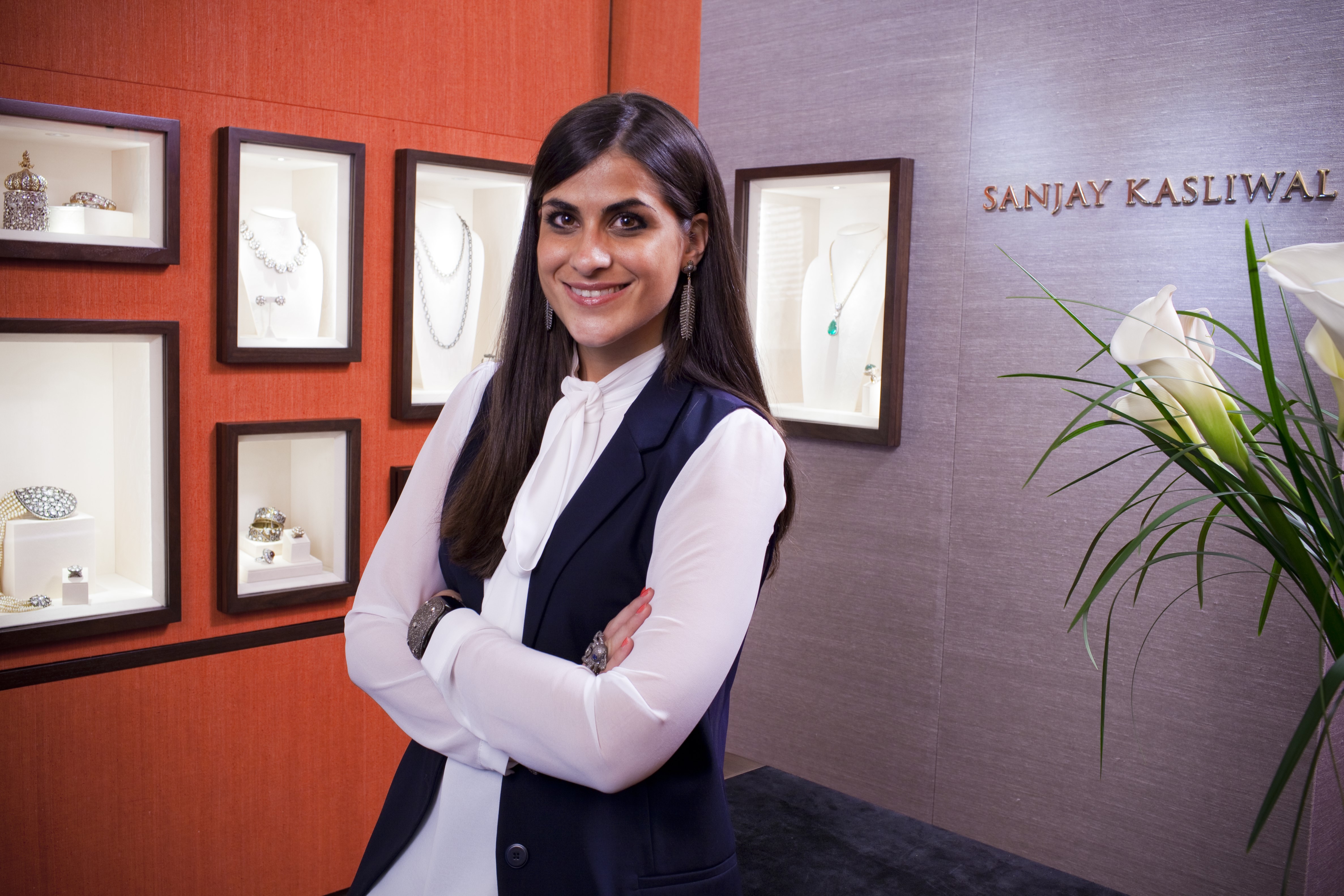 Shalini, CEO of the Sanjay Kasliwal flagship store in New York, is the eighth generation of The Gem Palace. The Kasliwals are not just a dynasty of jewelers, but an imperial one. Their story goes back to the 1700s, when they adorned maharajas and royal families throughout India, effectively shaping the style of the imperial jewelry of the culture in the court.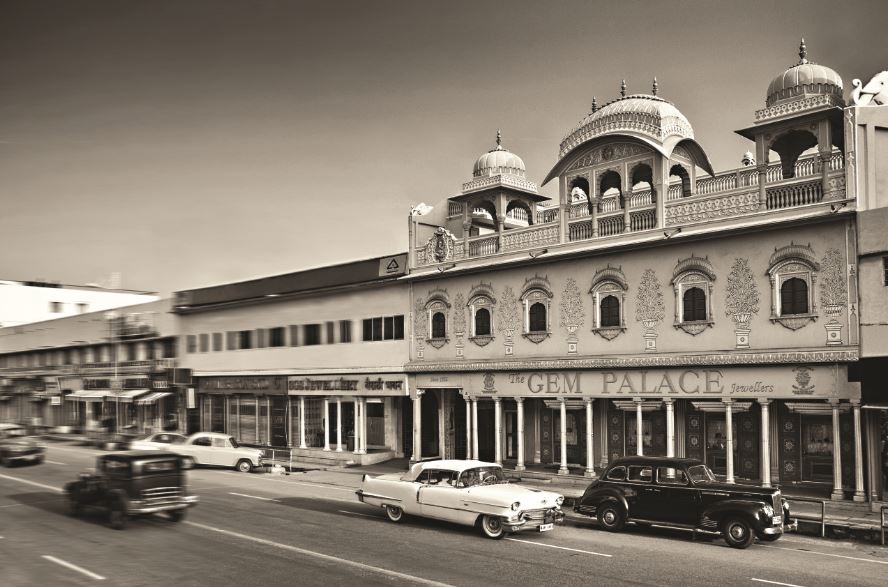 The Gem Palace was established in 1852, and the 1923 Jaipur shop in India has since become a destination in and of itself.
Sanjay Kasliwal passed away earlier this year. His son Samir oversees operations in Jaipur, and his daughter Shalini heads the eponymous boutique in New York.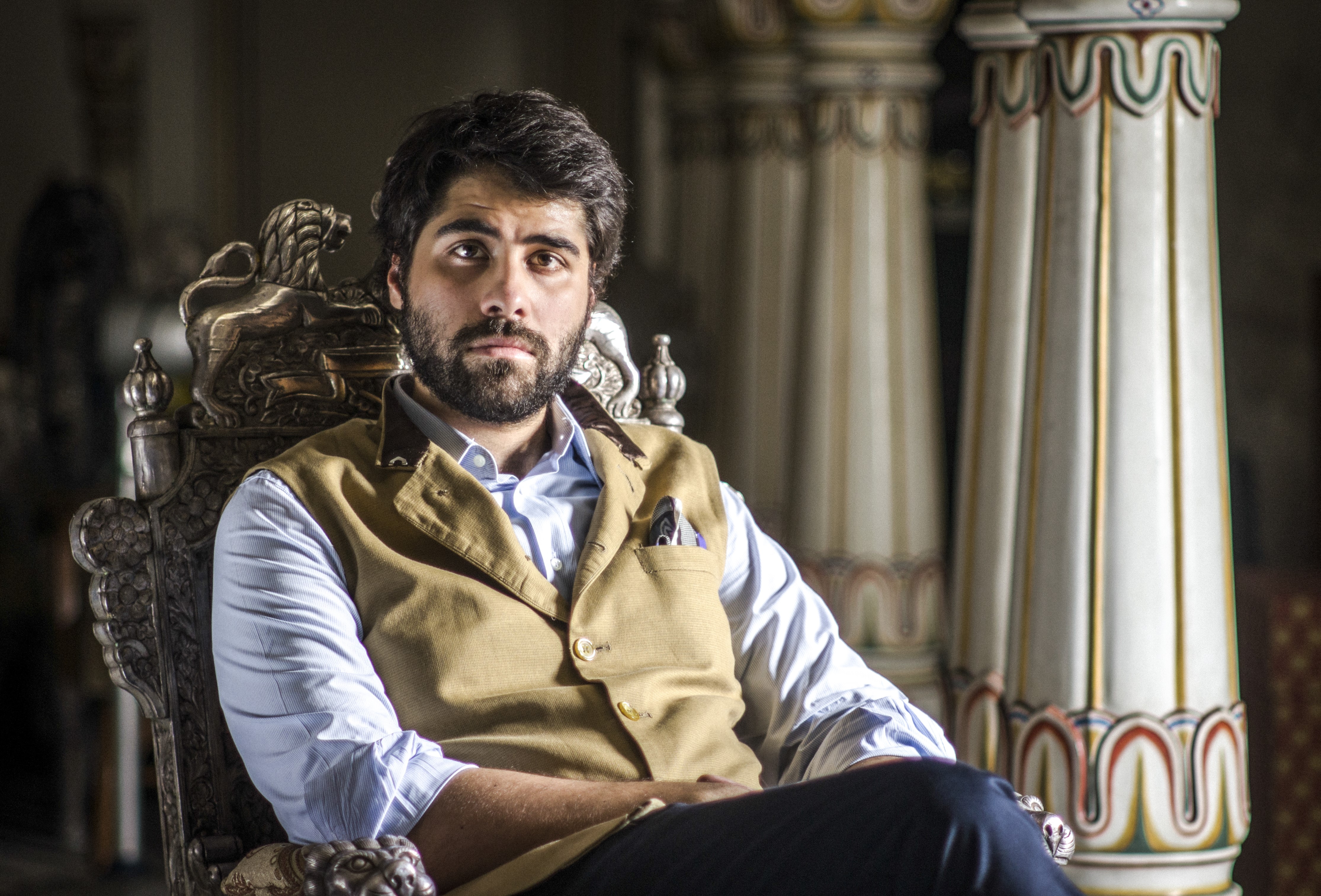 The siblings remember their father as a larger-than-life figure, passionate from the inside out about the craft, and able to charm people all around the world because of it.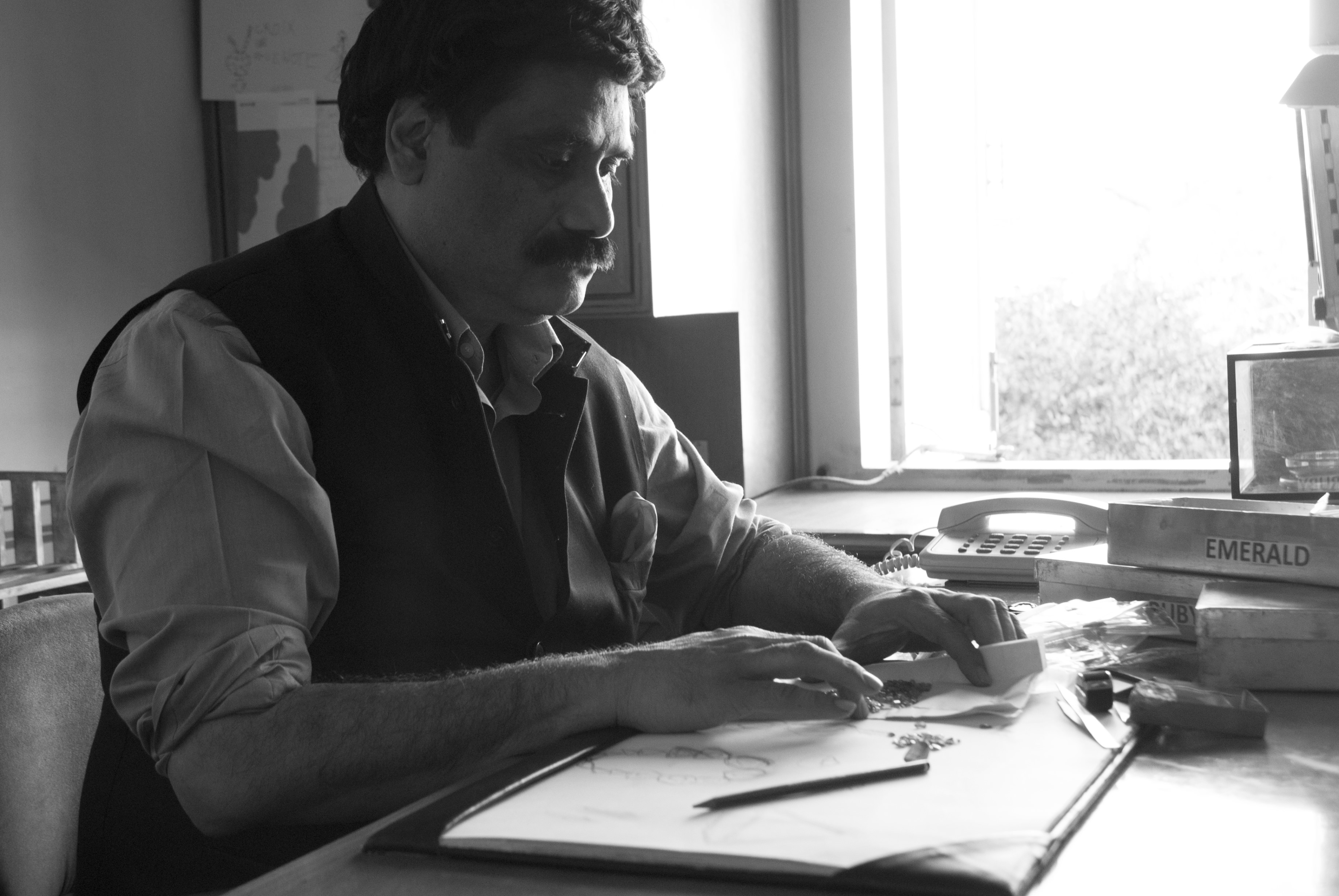 Family Business
"Basically we grew up in the jewelry business, me and my brother, because from my dad's side, they were jewelers for generations. From my mom's side, actually they were jewelers as well," Shalini said.
Their Italian grandfather used to go to India to buy stones from their Indian grandfather.
"During one of those trips, my mom went with my grandfather—so this is how they met," Shalini said of her parents.
"My father was super, super, super attached to the family business," Shalini said. But despite the legacy of passing on the family business from father to son, there was never any pressure, and it was never taken for granted that she and her brother would need to join the family business.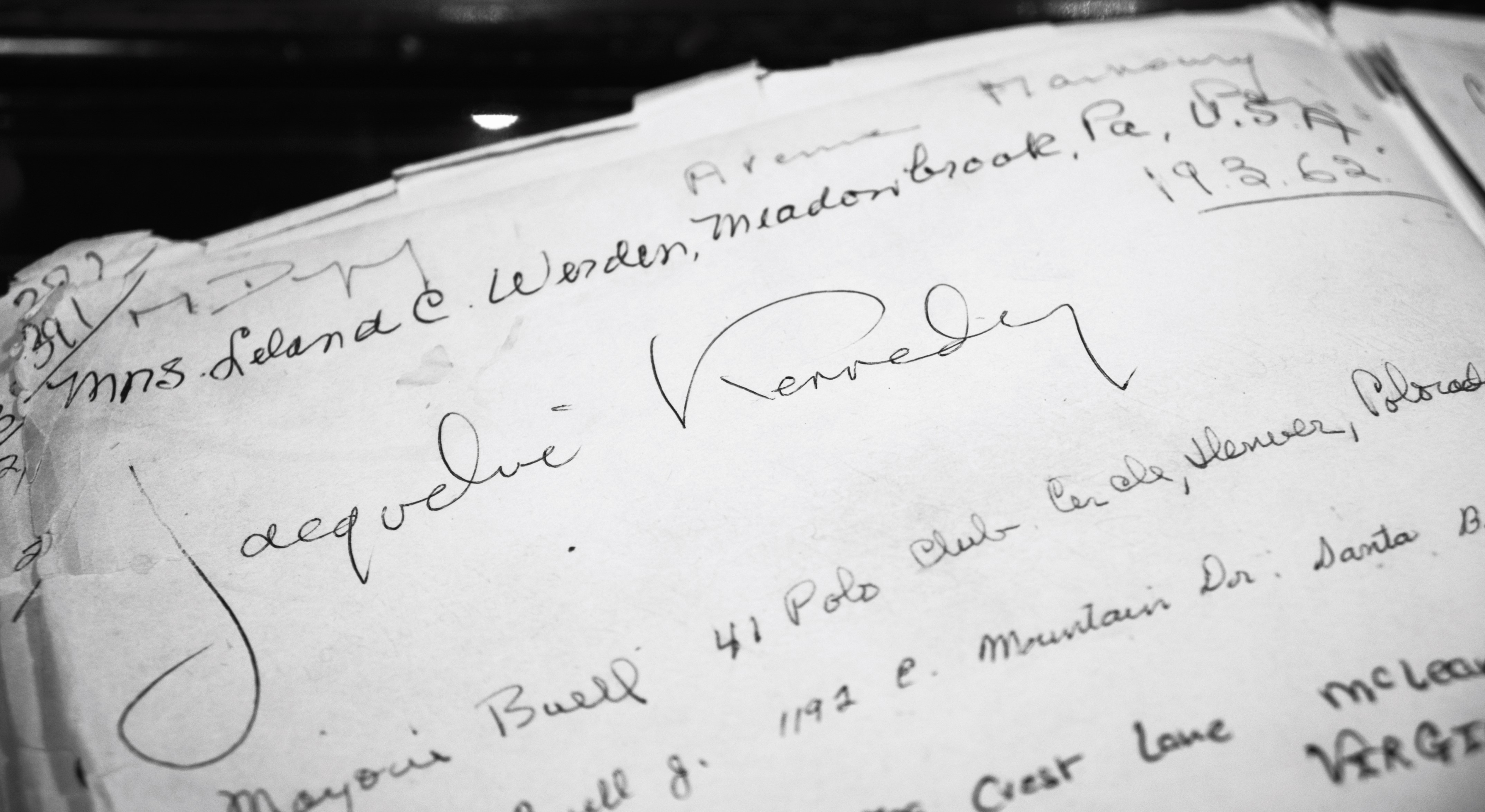 In fact, Shalini had initially struck out on her own—after all, the business is usually entrusted to the son anyway—she had been taking the bar exam in Italy when her father decided to open the New York store.
He'd told her his plans, and Shalini realized what she felt was excitement. She decided that right after her exam, she would make a big move.
First, she moved to Jaipur to learn everything she could from her father. She'd worked summers at the Gem Palace as a teenager, but that had always been for fun. A few months later, she moved to New York to open the store. At age 26, she became the first woman to head a branch of the family business.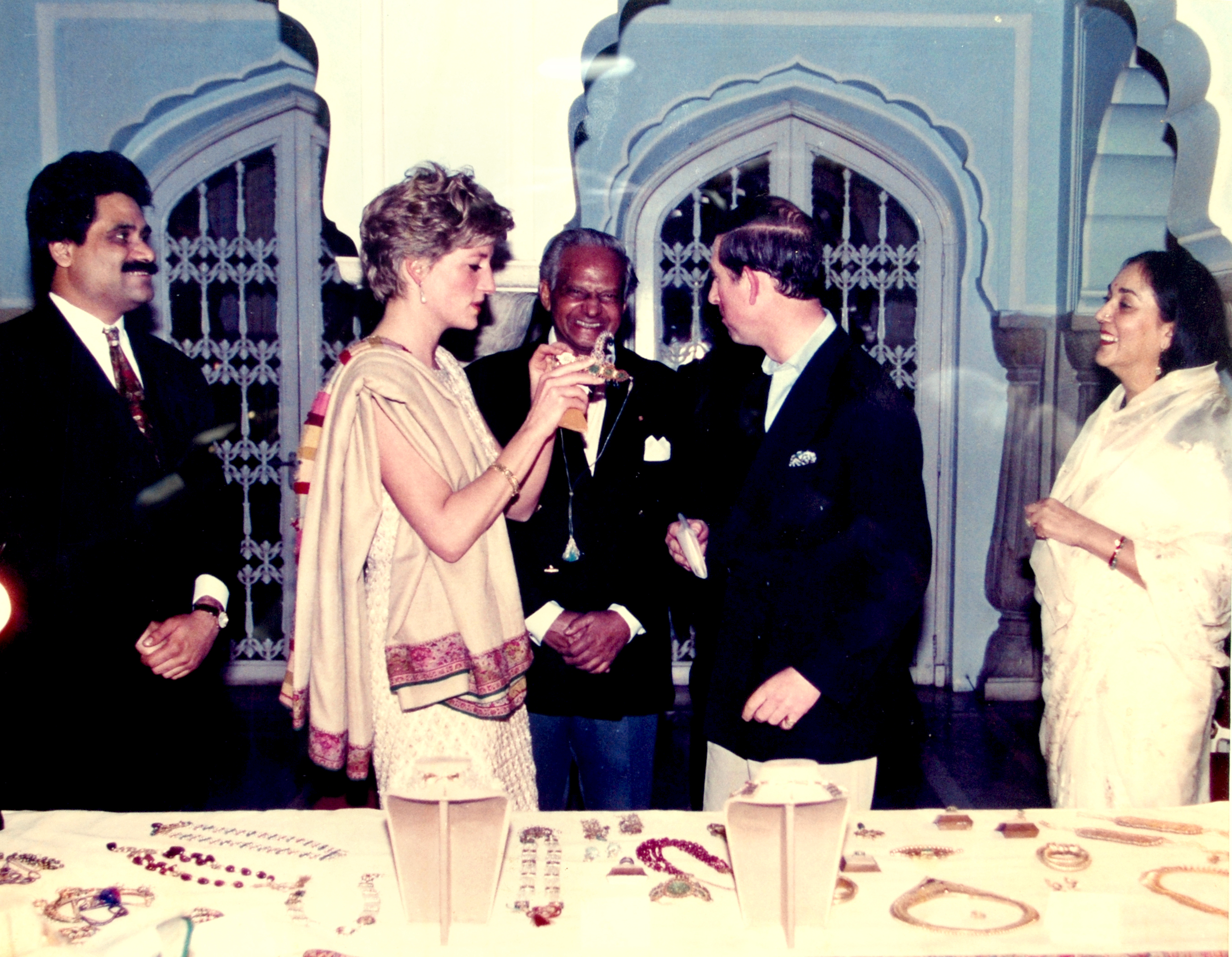 "He really trusted me," Shalini said, remembering her father spending not more than a week in New York, entrusting the rest to her. She thrived under the challenge. "It was like, 'This is your store now,'" she said.
PR firms, e-commerce, logos, personally advising stylists, and celebrities ahead of the Met Gala, working with fashion editors—much of it was marketing Sanjay had never had to deal with anyway.
"He was very traditional, he was talking to his customers directly," Shalini said. As a child, she admired his jet-setting lifestyle. He'd say, "Let's visit my friends in London," or he would say, "Oh, let's go to Japan, we're going to visit these friends," and she would be in awe that he knew all these people and that he had been to all these places. He broadened her worldview and taught her to dream big.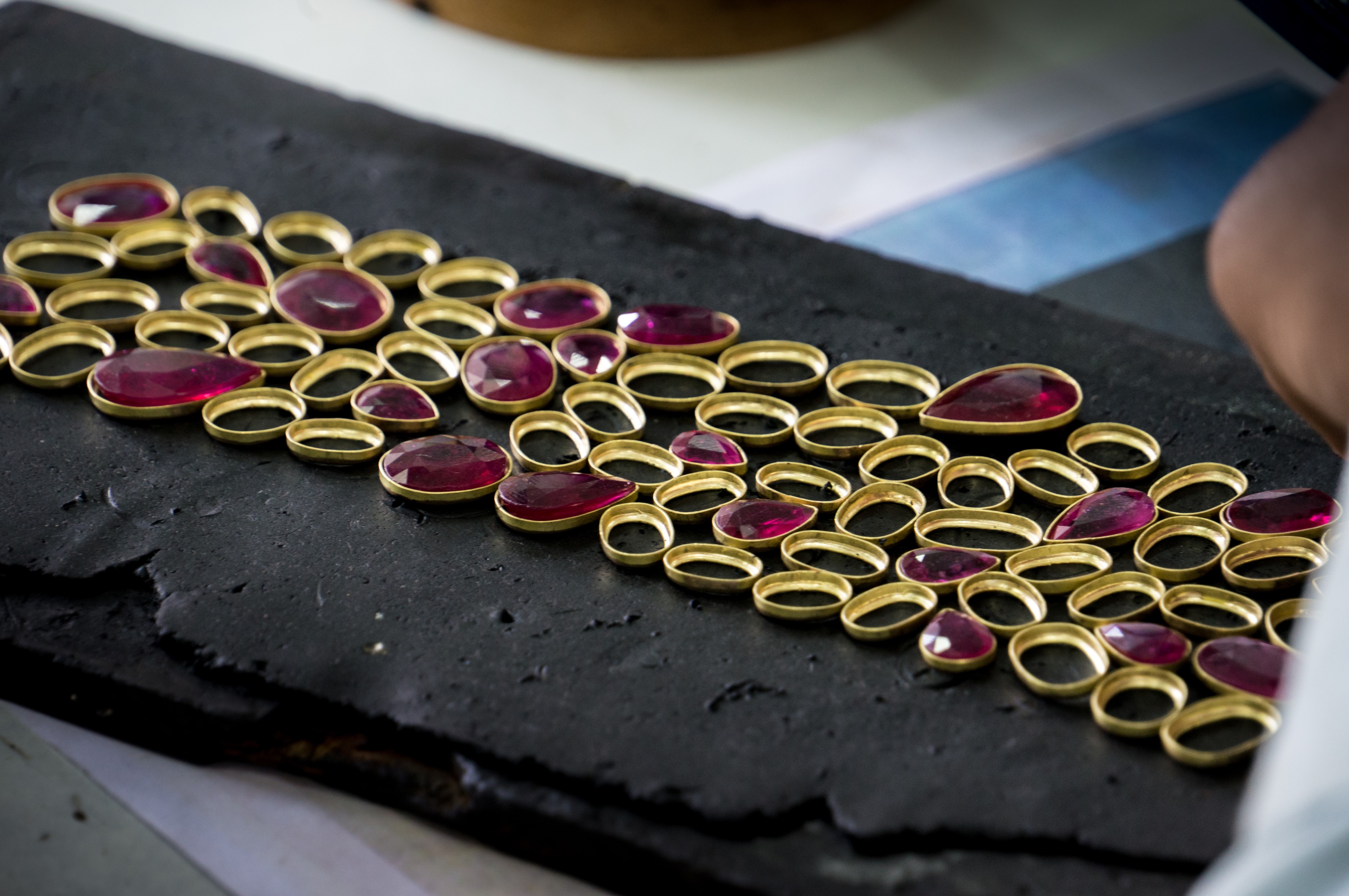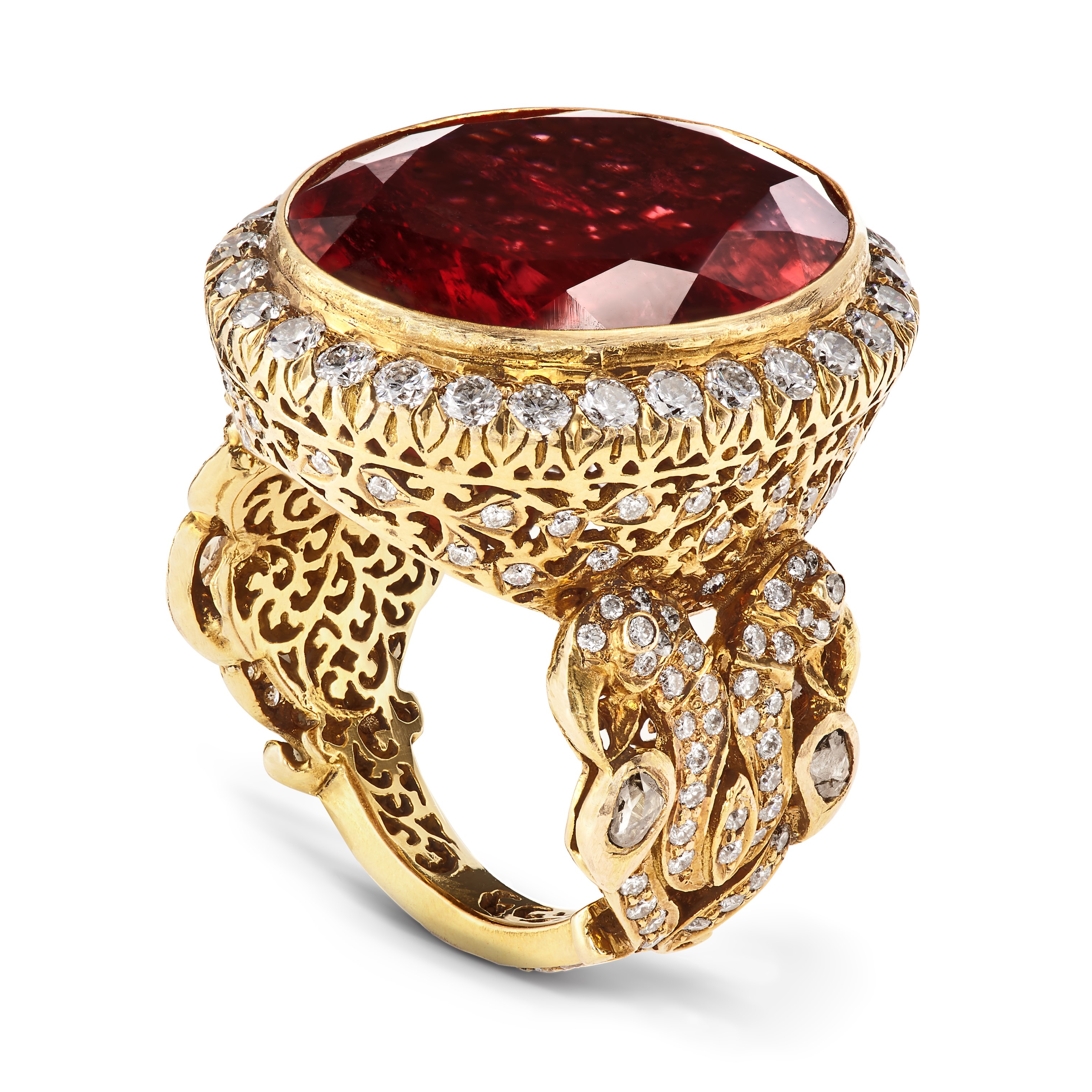 Samir, on the other hand, had always had an interest in the family business. He remembers even as a child visiting the shop with his father and learning about everything as he went along.
The Gem Palace sources stones, designs, and crafts all its jewelry in-house. A team of about 150 artisans makes up an extension of the family business, because so many of the artisans have been with the Gem Palace for generations as well, learning from their fathers.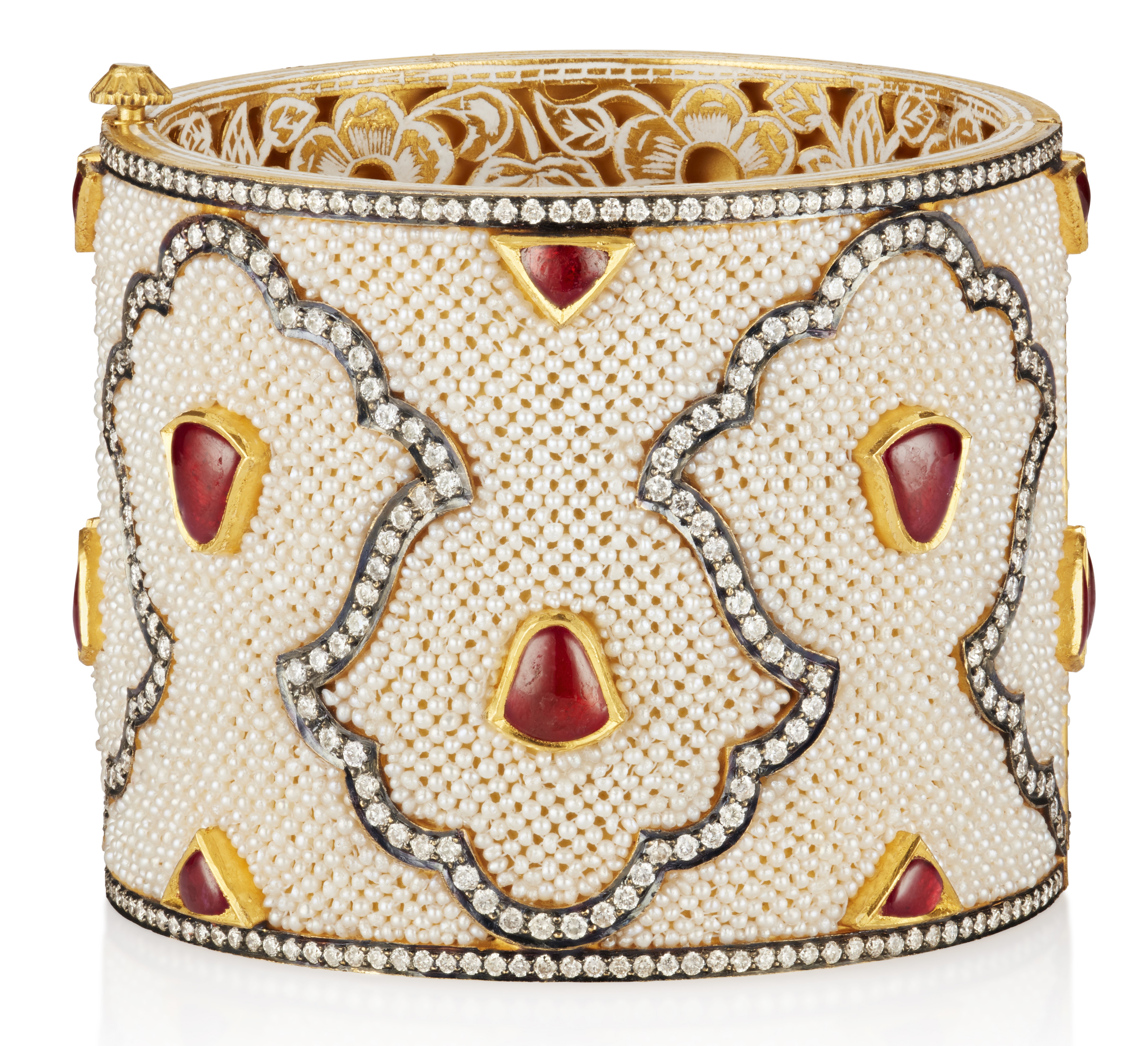 "I used to spend a lot of time to see him working," Samir said. "It's something you can only learn from experience."
"If you have a bit of creativity, you can really accomplish something that you can leave also to the next generation," Samir said. He joined the business 12 years ago and has been thinking since about what to leave for the future.
Glittering Legacy
There is something magical that happens in the workshops of The Gem Palace, where dusty stones are polished into brilliant treasures.
When Shalini first set foot in the workshops with an eye to learn, she finally realized none of it is machine-made. Every setting, every elaborate pattern was crafted by expert hands.
"We have inherited a glittering legacy," Sanjay said in a short film about the brand. "You learn to pass on a respect for past creations made with rare and special gems, transformed into pieces of art by inspired craftsmanship. It is a legacy of excellence."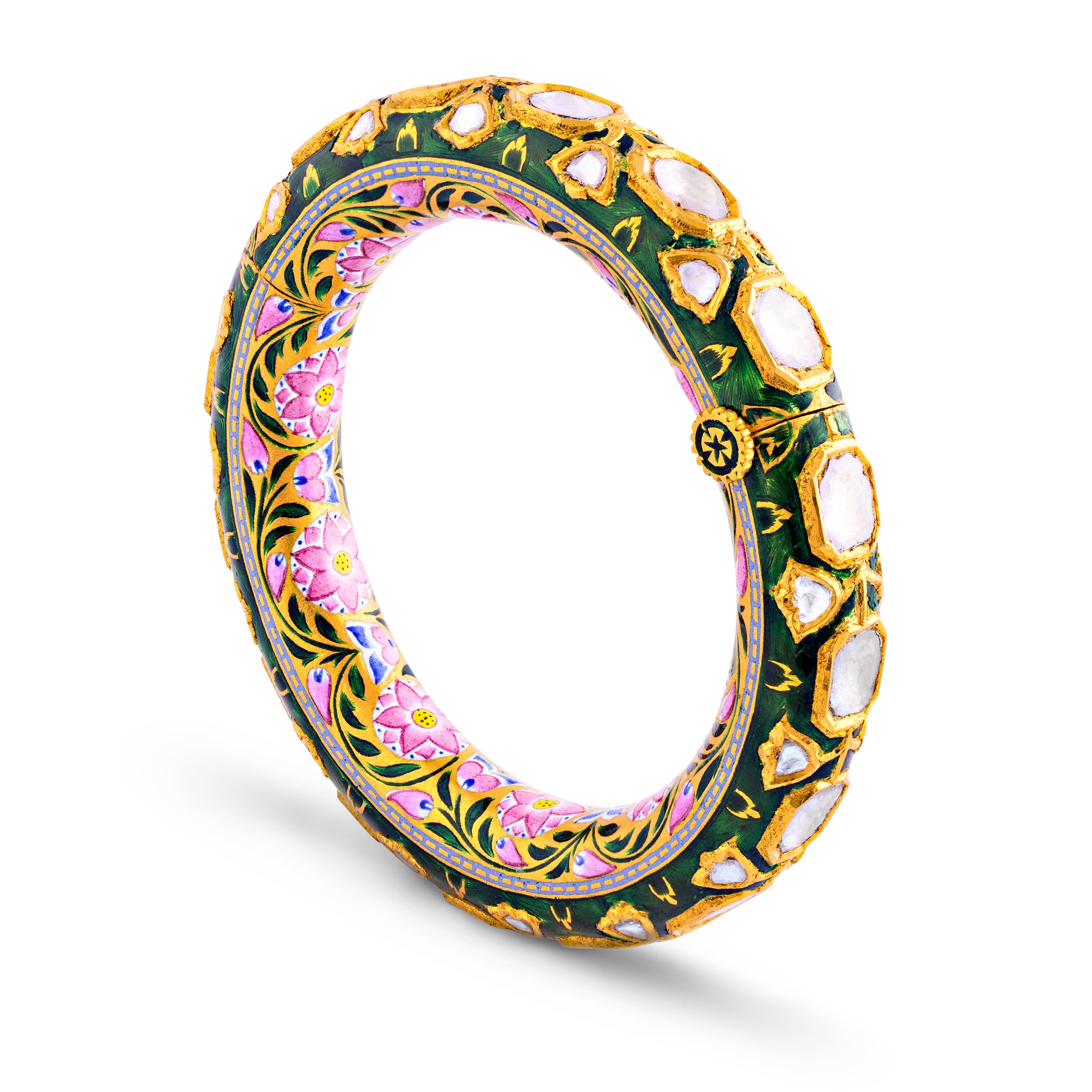 Within the jeweler dynasty, there is an idea of permanence. At any given time, 700 different pieces are on display in Gem Palace stores around the world—some may be pieces made again from designs centuries ago, originally made for an emperor or empress. Jewelry is significant in Indian culture. Some pieces are passed on through the generations; some are given to children to wear their whole life. Stones are chosen for their celestial properties.
"He could talk to you for hours," Shalini said. "He could tell you all the history—it's really, really rich."
Since taking on the family business, she's come to learn the history and story of each and every piece as well.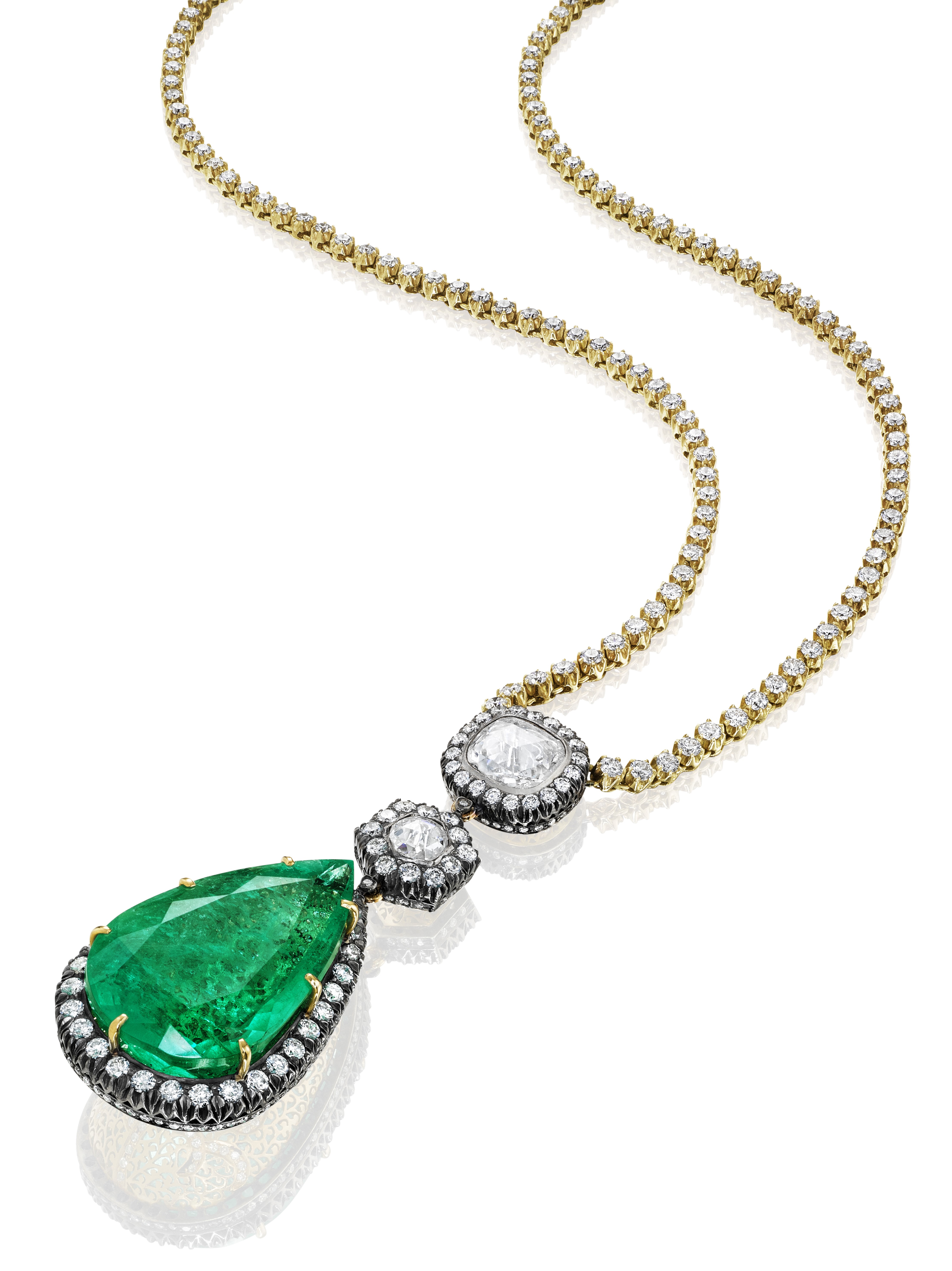 "I have a lot of memories going there and seeing him there. He used to tell us a lot about his father, when he was going to the store to help his dad, seeing his dad building relationships around the world—royalty, actresses, actors, and politicians—he was telling us all of these things about his dad, which is what now I'm telling you about my dad," Shalini said.
People from all over the world would travel to Jaipur to talk to Sanjay.
"I'm happy because I'm feeling I'm building the same kind of relationships," Shalini said.
In Jaipur, Samir does everything from designing to taking care of production, to overseeing global retail, where tastes differ from market to market.
It's a gift to be able to work with the stones he's so passionate about and translate the India he sees into the pieces their clients will wear.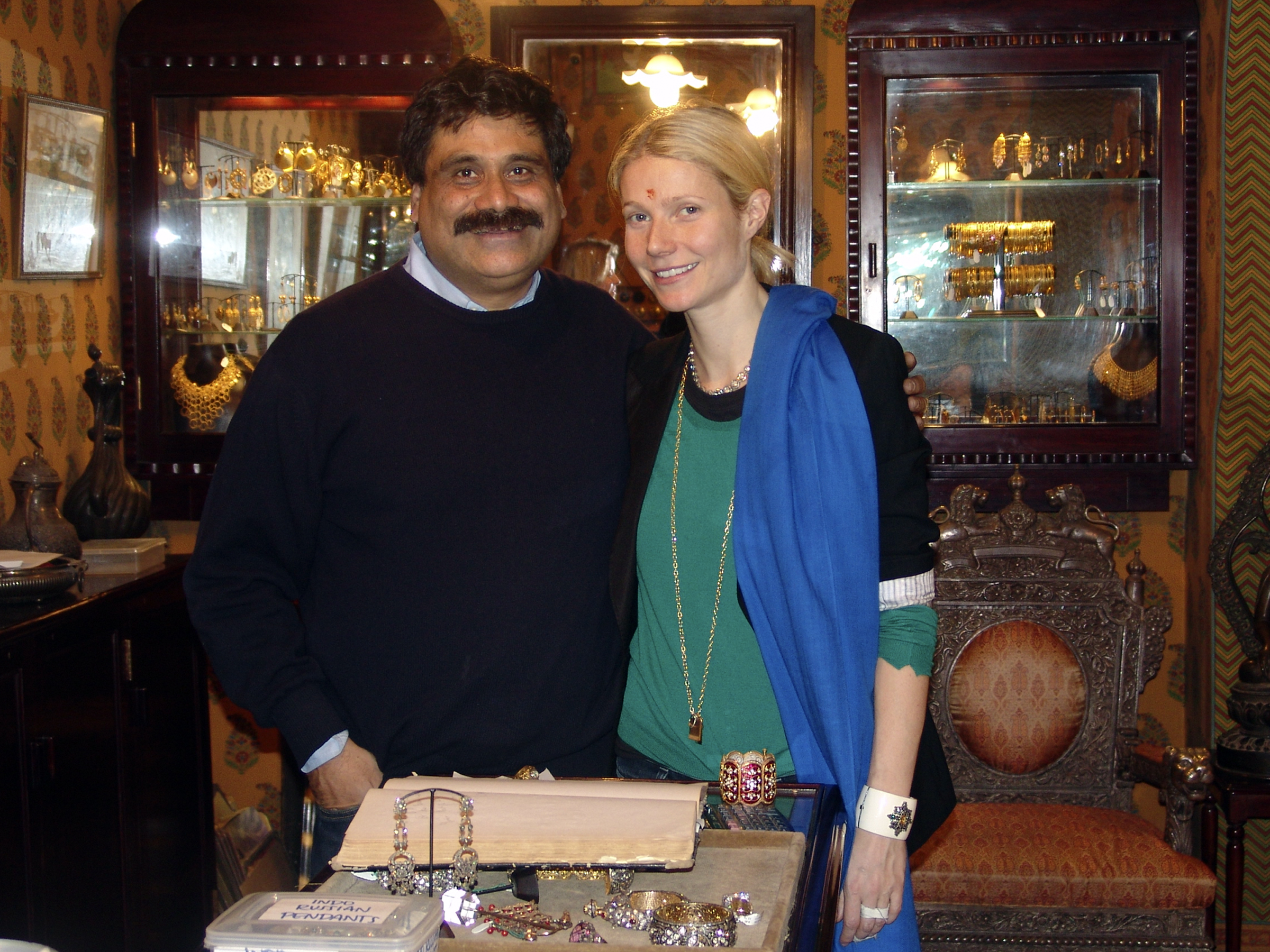 "They're all inspired by the traditional Indian motifs, inspiration from nature, from certain animals that have always been part of the Indian culture," Samir said. "They keep repeating in our jewelry because it's part of our cultural heritage."
The clientele come from far and wide, counting among them the British royal family, Hollywood A-listers, heiresses who so prize the piece, they have their wardrobes designed around the jewelry. Some want a piece of history, jewelry that is as traditionally Indian as it gets. There are also lines that cater to a more contemporary style, while still drawing from traditional Indian culture and motifs. The family business, big as it is, has always been deeply personal.
Brothers Sanjay and Munnu Kasliwal had expanded the collection and global renown greatly, bringing recognition of the pieces not just as jewelry but as art, with beautiful exhibitions at top museums. The next generation has dreams of expanding the business footprint.
"This is my hope, is to keep expanding the business," Samir said. "A presence in every major country in the world—this is my vision for the future."
Shalini remembers her father shaking his head at the idea of e-commerce.
"How can you sell a $30,000, $20,000 piece online? Who would buy without seeing the piece?" he asked.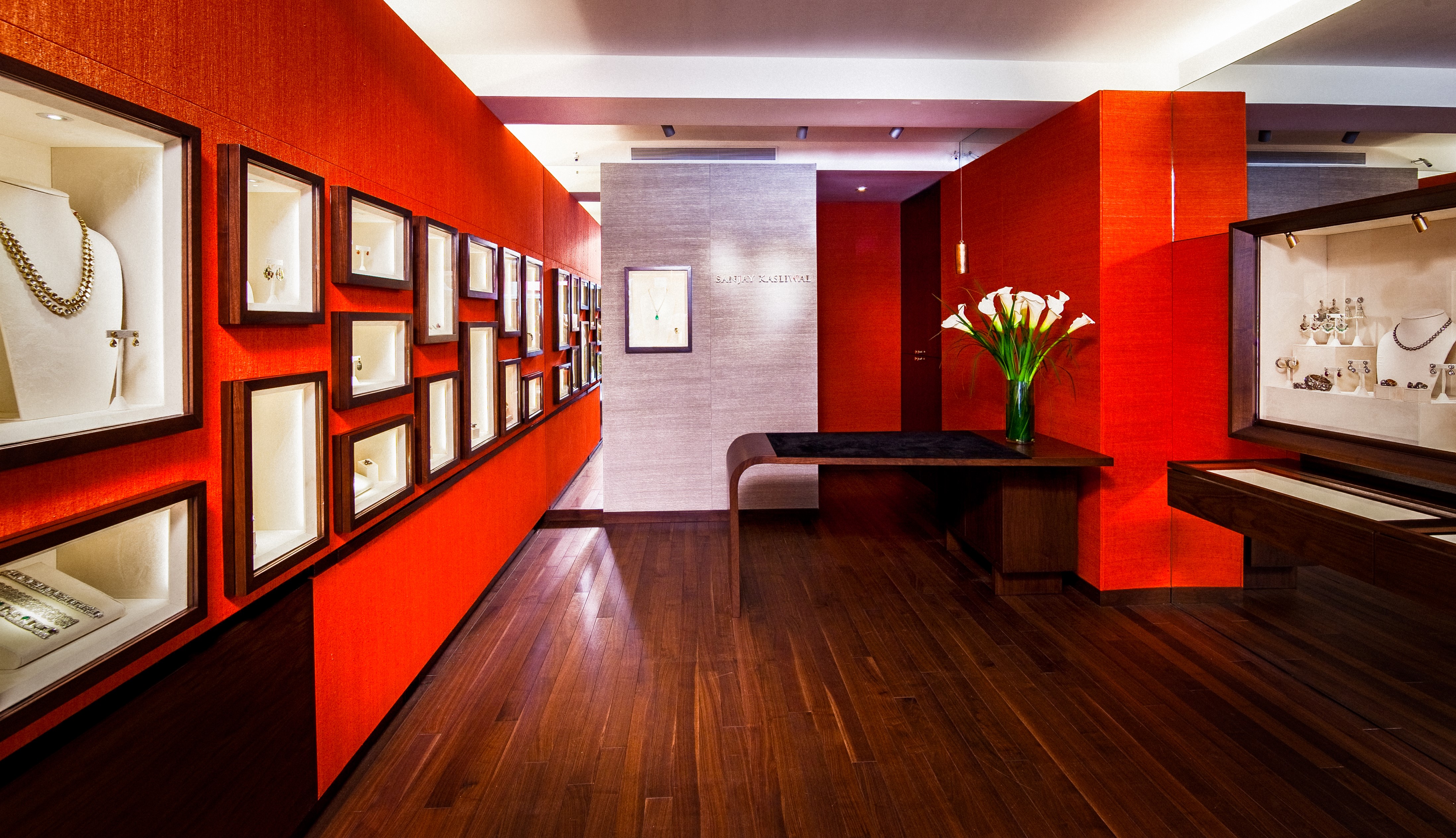 They partnered with the trunk show online retailer Moda Operandi to run the experiment.
"And they did," Shalini said. "And we make sales all the time through Instagram. For my dad, this was something he was like 'What is this?' … And now the internet is everything."
The siblings know there is a market with younger demographics, but don't want to rush; the brand is iconic and has to be treated as such.
"It's something we have to do step by step," Shalini said. Shalini is expecting, and adds that her daughter will inherit an Indian, Italian, and New York culture. "We're thinking of what it will be for her generation as well."