Japan reported 41 new cases of coronavirus on a cruise ship quarantined in Yokohama harbor near Tokyo, raising the number of found cases on the ship to 61.
Earlier on the ship, the Diamond Princess, 20 passengers who were diagnosed with the virus were evacuated from the ship. About 3,700 people have been confined aboard the ship, which remains docked and under a 14-day quarantine.
Japanese Prime Minister Shinzo Abe announced on Feb. 6 that Japan would deny entry of foreign passengers on another cruise ship heading to Japan—Holland America's cruise ship Westerdam, on its way to Okinawa from Hong Kong—because of suspected coronavirus patients found on the ship. However, the Seattle-based operator has denied knowledge of any cases of the virus.
The ship with more than 2,000 people was currently near Ishigaki, one of Okinawa's outer islands, and was seeking another port, said Overseas Travel Agency official Mie Matsubara.
"Everyone is starting to reject the ship and we are getting desperate," she said. "We hope we can go somewhere so that passengers can land."

Abe said the new immigration policy takes effect on Friday to ensure border control to prevent the disease from entering and spreading further into Japan.
At least four other cruise ships, two foreign and two Japanese-operated, are headed to Japan by the end of the month, Transport Minister Kazuyoshi Akaba said, urging port authorities around the country to turn them away.
Japan is set to host the 2020 Summer Olympics over July and August. The CEO of the Tokyo Organizing Committee has said the outbreak could "throw cold water" on the growing momentum of the Games, Reuters reported.
Whistleblower Doctor Dies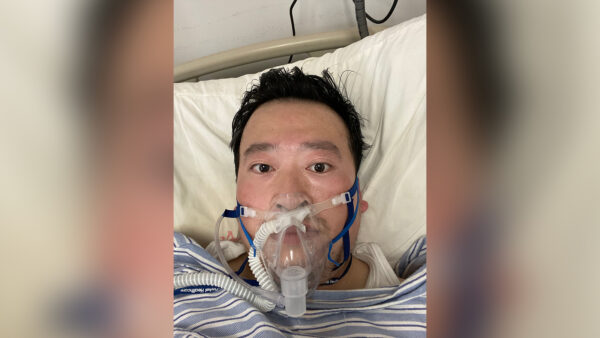 Li Wenliang, 34, was one of eight medical professionals in Wuhan who tried to warn colleagues and others about the new virus when the government did not. Li wrote on his Twitter-like Weibo account that on Dec. 3, he saw a test sample that indicated the presence of a coronavirus similar to SARS, which killed nearly 800 people in a 2002-2003 outbreak that the government initially tried to cover-up.
He died from the coronavirus on Friday morning, state media reported.
State media initially reported that Li died at around 9:30 p.m. on Thursday. However, Chinese media Caixin published a report, citing sources at the hospital where he was being treated, that Li was still being resuscitated at 2:25 a.m. on Friday. The report said Li received an extracorporeal membrane oxygenation operation at 9 p.m. on Thursday. And at midnight, nurses in the hospital said he was still alive but in a critical condition.
At 3 a.m. on Friday, netizens began to complain that Chinese censors were removing news articles and social media posts related to Li's death. In a social media post published shortly before 4 a.m., People's Daily reported that he died at 2:58 a.m. on Friday.


The 2019 novel coronavirus (2019-nCoV) is in the same family of pathogens as severe acute respiratory syndrome (SARS); and Middle East Respiratory Syndrome (MERS), a viral respiratory illness that killed more than 500 people worldwide since 2012.
The first Wuhan patient exhibited symptoms in early December 2019. Weeks later, there was a case of human-to-human transmission.
But authorities did not inform the public that the virus was contagious until Jan. 20. The virus has since spread all across China and to dozens of countries. Health experts and local residents have provided testimonials suggesting the true number of infections and deaths is far higher than what authorities are saying.
Epoch Times staff contributed to this report.