Visitors to Jamaica may not be aware that this island just south of Cuba is the third-most populous anglophone country in the Americas, after the United States and Canada.
The high volume of tourists to Jamaica is of course great for the island's economy, but anyone staying more than a day should look beyond the crowds and the all-inclusive resorts. What they will find is an island with friendly, well-mannered people and a diverse terrain that goes beyond just white sandy beaches.
Mountains, fields with grazing cows and goats, dreamy beaches, sugar cane and coffee plantations, and limestone quarries are as much a part of Jamaica as steel drums, rum drinks, beef patties (the national snack food), and the songs of reggae guru Bob Marley. Oh, and the expression "ya mon," meaning "no problem" or "okay," which peppers every Jamaican's conversation.
With strong breezes and bright-blue skies, June is a terrific month to visit Jamaica before the humidity sets in during the hurricane season, which starts in July.
Jamaica Inn
What brought me back to Jamaica, which lies about 90 miles south of Cuba, was an invitation by the Jamaica Inn to experience a couple of days of Jamaican-themed activities and delectable food (the inn is a member of the illustrious Chaine des Rotisseurs wine and food club).
Located in leafy Ocho Rios on the north coast, the inn's eight-acre property has a private cove, an offshore reef, and footpaths throughout the grounds that are lovingly maintained—bursting with tropical blossoms and alive with cacophonous tree frogs at night.
The Jamaica Inn has been family-owned since 1950, and the service has the highest-level of professionalism and courtesy. The roster of celebrity guests, from Winston Churchill to Marilyn Monroe, now includes Meghan Markle.
It should be noted that the drive to the inn from the Kingston airport or the Montego Bay airport is a long one, about one and a half hours, but it takes you past different parishes (districts) and a variety of landscapes that can be enjoyed along the way. Be sure to ask your driver about meat patties and he may even stop off at his favorite roadside stand to get you a sample!
My room overlooked the inn's cove and had a terrace that was as large as a living room, furnished with a white canvas-covered sofa and club chair as well as a dining table and  chairs. While getting ready for cocktails and dinner one evening, I could hear water gently lapping on the rocks and against the wall, and I was immediately transported into a realm of relaxation. For dinner (with lots of freshly caught fish on the menu), I was joined by the hotel's ever affable and unflappable manager, Kyle Mais, a local Jamaican whose lilting accent adds to the overall effect of being on a faraway island.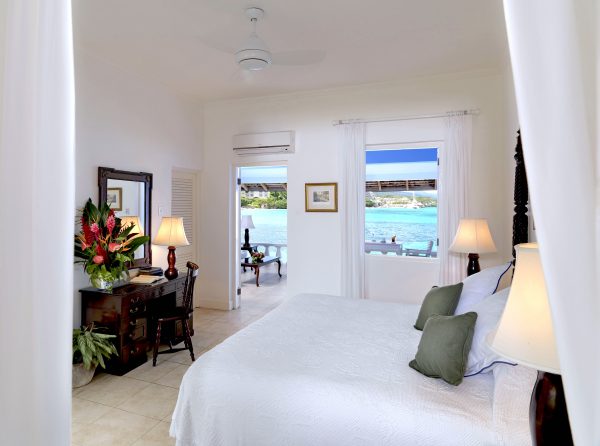 From river rafting to rumology
While my stay was short, one of several activities organized for me was a three-mile rafting adventure on a handmade bamboo raft down the Martha Brae River in Trelawny. Delroy, my robust and chatty captain, broke out into song while he piloted me down the river using his bamboo stick.
For an athletic adventure, try Mystic Mountain where you can zipline and bobsled through miles of forest. I didn't have time to fit in a tour of Blue Mountain Coffee plantation, but if you're caffeine-obsessed be sure not to miss it.
If the music of Bob Marley moves your soul, head for Nine Mile in the hills of St. Ann Parish where it all began. There you can take a tour of the Bob Marley Mausoleum, Marley's former home. And while we're on the subject of music, fans of Noël Coward can visit his humble cottage in the hills of St. Mary where his twin pianos and record turntable are on view amid other personal items. The Jamaica Inn will prepare a picnic for guests to enjoy the panoramic view from the cottage.
One of several mouth-watering activities offered by the inn is the Shop and Cook Tour with the executive chef. Guests shop the local market in Ocho Rios and return to the inn's kitchen for a cooking demonstration and food tasting. The gardener, Henry, is on hand to give guests a Spice and Fruit Tour, where you can see and sample the extensive offering of fruits, spices, and herbs that are grown on the property.
There's also a rumology class, where you can learn about the Jamaican rum industry and brewing techniques and which comes with drink samples aplenty! Jamaica, like many of its Caribbean sister islands, has a robust rum history.
Before I knew it, it was time to say goodbye to my new Jamaican friends and fly back home. There's always a reason to return to this amazing island, and the Jamaica Inn is one of the best.
Airport tip: If you join VIP Club Mobay, they take care of helping members through customs without any hassles, and their lounges are great places to relax.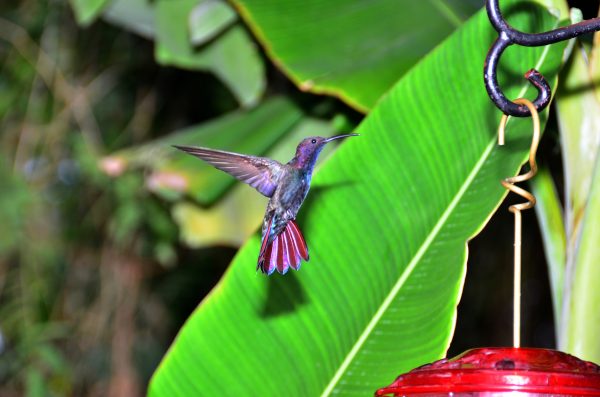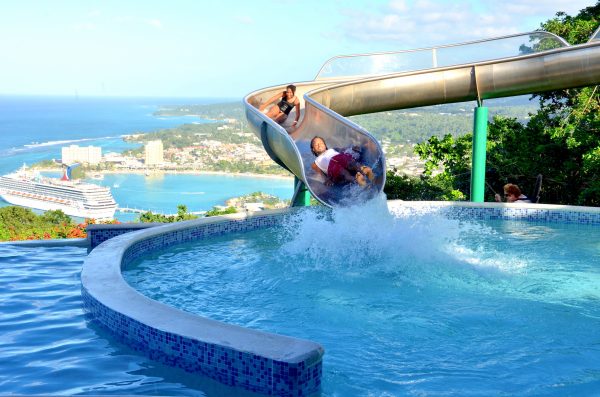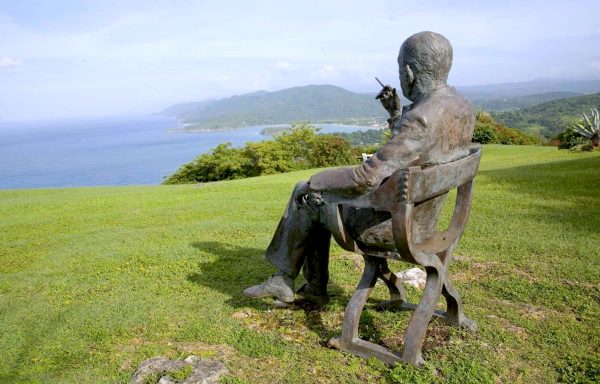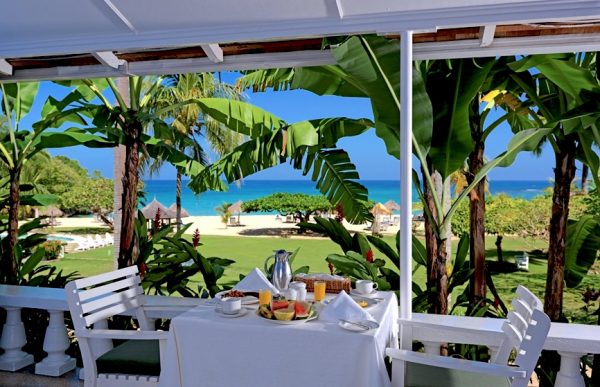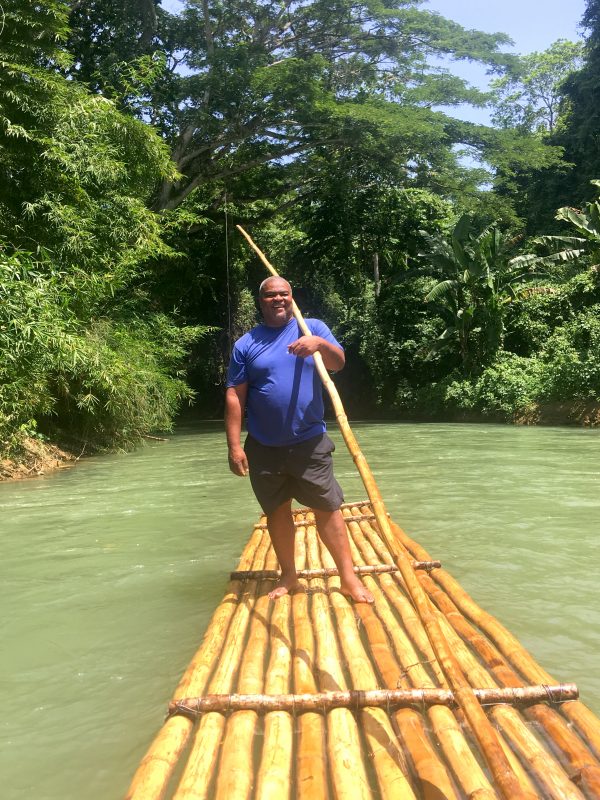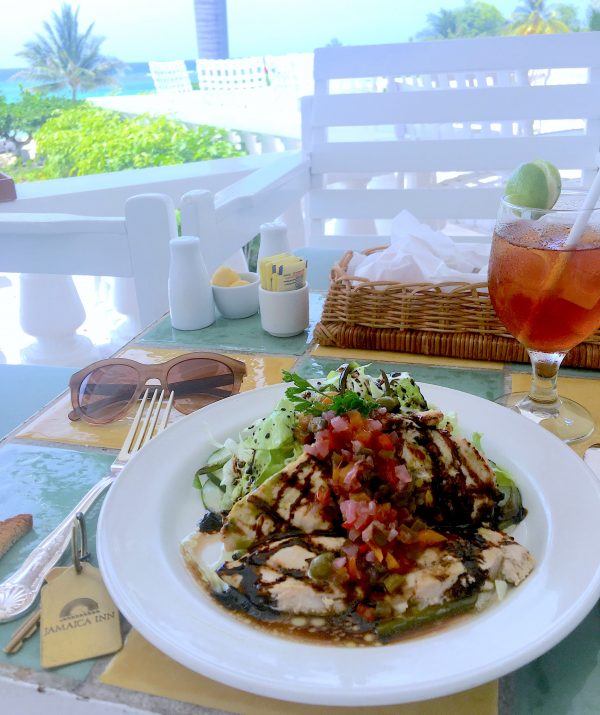 Isabelle Kellogg is a writer and public relations consultant in the luxury sector, with a passion for diamonds, jewelry, watches, and other luxury products, including travel.