News Analysis
Jack Ma, founder of Alibaba, recently made public appearances in Hong Kong, Spain, and the Netherlands. Media reports of his tour in Europe seem to debunk rumors of the Chinese billionaire being involved in graft investigations.
Ma's recent tour of agricultural research institutions in the Netherlands, as reported by his subsidiary media, was interpreted as a post-retirement hobby. However, experts believe it could be seen as a life boat in China's unique political situation.
Cost of Ma's Freedom
Yuan Hongbing, the former head of the law school at Beijing University and renowned dissident in exile, told the Chinese edition of The Epoch Times on Oct. 28 that insiders told him that the regime has completely defeated Jack Ma.
The regime has kept all of his relatives in China and Hong Kong like hostages.
A Chinese deputy director to the Hong Kong national security committee was appointed to directly control Ma's relatives and assets in Hong Kong, according to the insider.
Yuan said that Ma's tour was arranged to take care of his overseas assets and relevant businesses.
Li Hengqing, a former student leader in the 1989 democracy protests, also a registered auditor, told the Chinese edition of The Epoch Times, "I believe he was indeed restricted from leaving the country previously. His going abroad tells an important fact—Jack Ma has finally completely surrendered."
He said, "There's a specific clue for that. Ant Group handed over the transaction data to the People's Bank of China. Transaction data is the key wealth of information in the internet age."
Li was referring to Ant Groups's credit payment platform, Huabei, which started sharing its consumer credit information with China's central bank database in late September. Ant Group is an affiliate company of Alibaba.
Li said, "With that being done, Jack Ma's value to the regime is gone. As long as he keeps it low, he's allowed to go abroad. As for himself, he was also testing the water."
Refusing to share the massive consumer credit data with the authorities has long been considered the core struggle for the Chinese billionaire, according to a media report earlier this year.
Trip Under the Watch of Secret Service
Alibaba's subsidiary media, South China Morning Post (SCMP), recently disclosed Jack Ma's European itinerary twice, a rare occurence.
On Oct. 19, Ma was reported to have spent "low-key 'private time' with his family" in Hong Kong before his business meetings in Spain, an agriculture and technology study tour related to environmental issues.
On Oct. 26, Ma was photographed visiting research institutions in the Netherlands, and his "travel plan in Europe to visit more companies and research institutions involved in agricultural infrastructure, plant breeding, and the training of expertise in the field," were reported.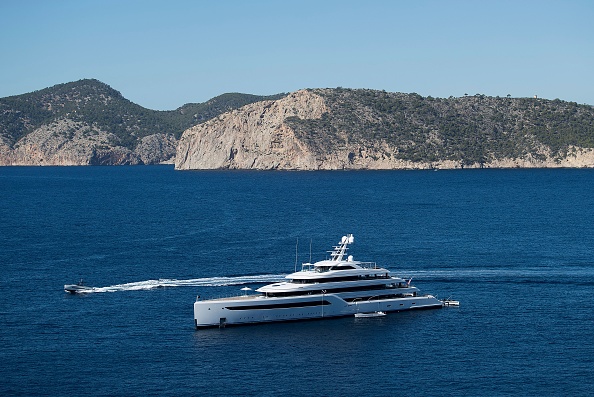 His superyacht, Zen, was spotted near the Spanish island of Mallorca on Oct. 20. Two Spanish newspapers confirmed Jack Ma's presence in the Balearic Islands, along with a group of Asian businessmen and a security team.
Yuan Hongbing said, "I believe that all his activities are under strict control of the secret police. It is impossible for Xi Jinping to set him free. Jack Ma has been an important figure in Zeng Qinghong's wealth foundation. Ma is handling his personal business under close watch by the regime."
Jack Ma, the CCP Elites' Common 'White Glove'
Ma's success is only possible with the backing of the powerful elites of the Chinese Communist Party (CCP).
For instance, Alibaba bought the SCMP in 2015 for $266 million, but the media was still controlled by the Party's Working Committee in the liaison office of Hong Kong and Macau.
According to a report by Voice of America in July 2017, the economist and policy researcher Cheng Xiaonong said that Jack Ma was the investor in this acquisition, but Zeng Qinghong was the one who oversaw the work of the Liaison Office. Zeng is known as the right-hand man of former leader Jiang Zemin.
Prominent shareholders of the Ant Group include Jiang Zemin's grandson Alvin Jiang, founder of Boyu Capital, one of the largest private equity firms in China; Beijing Zhaode Investment Group controller Li Botan, son-in-law of Jia Qinglin, a former member of the Politburo Standing Committee, also a key member of Jiang Zemin's faction.
Yuan Hongbing said that as long as these white-gloved entrepreneurs surrender to Xi Jinping with their financial means and demonstrate their willingness to cut clean from his political opponents, they might not end like Xiao Jianhua and Wu Xiaohui.
Xiao Jianhua, one of the first "white gloves" to collect and launder money for Jiang Zemin, disappeared in 2017. People believe he was abducted from a Hong Kong hotel and taken back to Beijing by Xi Jinping.
Wu Xiaohui, a Chinese tycoon known to launder funds on behalf of the Jiang faction, was sentenced to 18 years in prison for corruption and fraud in 2018.
On June 20, 2017, CCP mouthpiece People's Daily posted a commentary citing Xi Jinping's talk condemning the continued influence of some retired cadres and those vested interest groups, either the powerful class, or the "white gloves, surrounding the powerful center and "together they conspire to monopolize resources and gain huge benefits."
Li Hengqing believes that each stronghold within the Party would have invested in Alibaba, regardless of which faction it aligned with: Xi's, Jiang's, or even the Youth League. Jack Ma is their common white glove.
He said Jack Ma is probably remaining neutral, "I don't think he has the courage to challenge Xi. So far, Xi Jinping would have won."
Li was referring to the fact that since Ma's open criticism of the Chinese regulators' killing Chinese innovation in Oct. 2020, turmoil has followed his finance kingdom, and he disappeared from the public for nearly a year.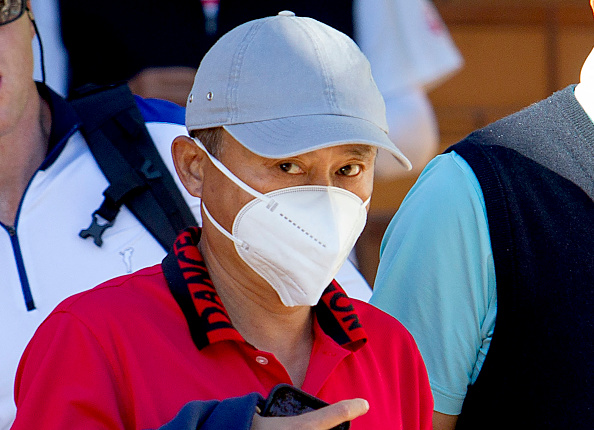 Agriculture Is Ma's Political Speculation
Ma has shown interest in agriculture for quite some time. In July 2019, Alibaba announced its new digital farming initiative. This initiative was expanded from online purchasing of farming plots in 2014, to digital crop and supply chain management in 2019.
In Oct. 2019, Alibaba announced its Alibaba Digital Agriculture Division, with platforms for production, supply, and marketing; and pledged to build 1,000 digital agricultural bases across the country.
In early Sept. 2021, Ma made a public appearance by visiting greenhouses in Pinghu, bordering Shanghai to the southwest.
Li Hengqing said that agriculture is a difficult path for making a fortune. Jack Ma's involvement in agriculture is mostly likely out of political concerns.
He said, "Ma and the other Chinese entrepreneurs are all thinking about the same thing: how to keep their money. To them, it's no longer about getting rich, that's the past. They know that whatever they try, someone else will snatch it away from them. They should know this given the past 72 years of CCP history. So what they really want is to try to keep this little money in their pockets."
Li believes that, to Jack Ma, his life is first, and money is second. In order to keep both, he can only survive by following the dictator's politics.
The current policy under Xi Jinping's administration is "common prosperity" through "third distribution." That is, to donate excessive wealth on top of market efficiency and taxation.
Li said, "Ma's political speculation was to suit Xi's demand, including pledging hundreds of billions of dollars in response to Xi's common prosperity campaign, and the agricultural investment."
Views expressed in this article are the opinions of the author and do not necessarily reflect the views of The Epoch Times.